/ Source: The Associated Press
The Pentagon plans to equip public affairs officers with two-way satellite video transmitters to provide on-the-spot visuals from combat zones that it says could counter hostile propaganda.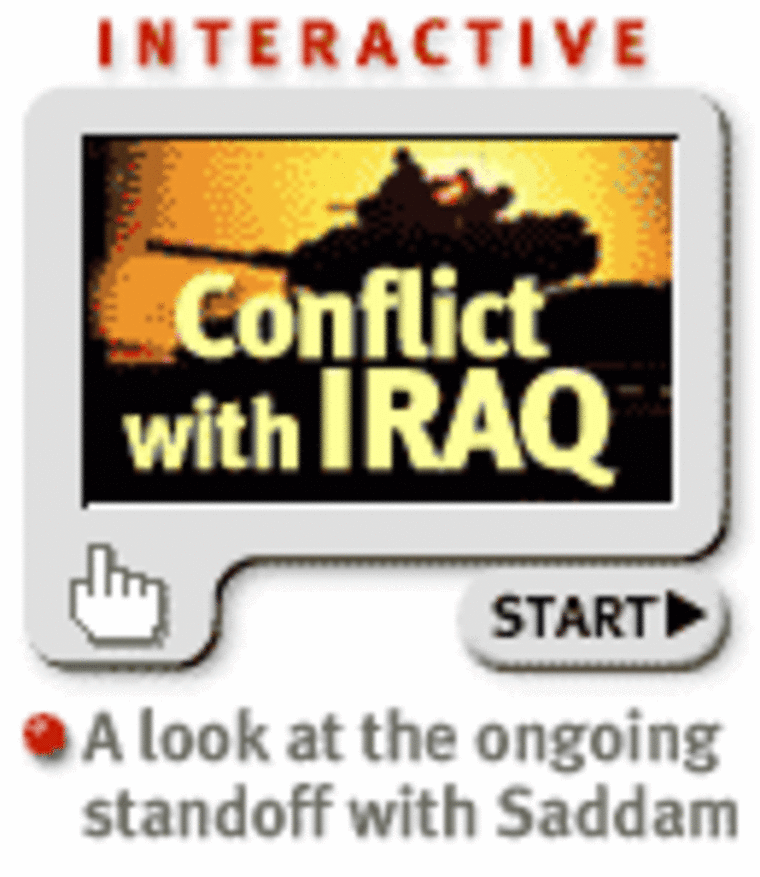 THE $27,000 AUSTRIAN-MADE videophone system will allow military field commanders to hold "near real-time" videoconferences with journalists who may be sitting anywhere on the planet, said Lt. Col. David Lamp, a spokesman for the U.S. Joint Forces Command.
Lamp displayed one of the Scotty Tele-Transport Corp. videophones during a Pentagon training seminar for about 60 reporters on the Army base here.
It's a rugged briefcase that cradles a laptop computer with video-editing and recording capacity and includes a built-in camera, keyboard and a pair of external collapsable satellite dish antennas.
Television networks began using such equipment extensively in the past year for live reports that previously required bulky equipment.
The weeklong journalist "boot camp" - this week's is the third of four planned sessions - was aimed at preparing U.S. and foreign reporters to be embedded with U.S. combat troops if there is war in Iraq.
"We're finally getting a realization in the world that information is power," Lamp said Monday of the videophones.
Instead of sitting silently while a disturbing rumor makes the rounds, "the best thing to do is to try to manage it, to use it," he said. "Commanders who don't do that, or leaders who don't do that, usually end up learning the hard way."
Lamp said the videophones could be used to combat the type of false information that dogged U.S. forces in Afghanistan - that an aerial bombardment had destroyed a hospital, or that emergency food rations dropped to refugees had been poisoned.
The Scotty videophone could be used to set up quick video interviews with front-line U.S. commanders "when the media couldn't get in there," Lamp said.
The device might also be useful to conduct interviews with Special Operations forces or pilots of the B-2 "Stealth" bombers, whose locations might be secret but whose stories the Pentagon may still want to publicize, Lamp said.
The Department of Defense and U.S. intelligence agencies already use similar remote videoconferencing devices, he said.
"They have these systems, but they hadn't thought about using it in this kind of way," Lamp said.
The Pentagon plans to have four quick-response public affairs teams share two of the portable broadcast devices.
Using both antennas, Lamp said the device can send and receive live video transmissions over two simultaneous channels, at speeds of 128 kilobits per second - about twice as fast as the videophones used in Afghanistan by television correspondents. The Scotty device uses satellite communications service of Inmarsat.
© 2003 Associated Press. All rights reserved. This material may not be published, broadcast, rewritten or redistributed.