On the evening of April 19, 1989, a young woman, out for her run in New York's Central Park, was bludgeoned, raped, sodomized and beaten so savagely that doctors despaired for her life and a horrified nation cried out in pain and outrage. We've heard so much about the crime, yet know so little about the victim — a word, incidentally, she refuses to use. For the first time, in an exclusive interview with NBC's Katie Couric, you'll learn the name, see the face, and witness the indomitable spirit of the Central Park Jogger.
She liked to listen to music when she ran. Billy Joel, especially, would help her keep pace. An investment banker, she ran to release the stress of 12-hour days on Wall Street. She ran to maintain the slender, muscular physique of a former ballerina. And she ran, five nights a week, because despite the danger, she says, there was something appealing about jogging after dark.
In her memoir, written after 14 years of silence, The Central Park Jogger describes just how peaceful it could be.
"I remember running by myself, relishing the solitude and a feeling of ownership — it was my park," she says. "I belonged in the city spread out before me — it was my city. I had conquered challenges at work and made my body strong. I could run and run and nothing and no one could harm me."
Until the night of April 19, 1989.
She could not have known, as she cut across a shadowy path, that dozens of teenage boys would set off on a wild rampage in the name of fun. She could not have known some would confess and go to prison for a crime for which they would insist they did not commit. She could not have predicted on this night a serial rapist would strike again, and hide his secret for more than a decade. Nor could she have imagined the incredible forces that would restore her life in the minutes, hours, days, weeks, months, even years, after that night, when at the age of 28, she was left for dead.
WEDNESDAY, APRIL 19: A BODY DISCOVERED
"We made an appointment for me to come by that night at 10 p.m. for me to see her stereo," says friend and colleague Pat Garrett. "Went to her apartment. Rang the doorbell and there was no answer. Rang the doorbell again and there was no answer. And so I called her from the payphone. No answer, I left kind of a silly message about her standing me up. And then went home. And the more I thought about it the more it worried me because she was not the type of person — not the least type of person to be careless or irresponsible or forget about an appointment."
Three-and-a-half hours later, two policemen sitting in an unmarked car at the 102nd street cross drive are approached by two Latino men shouting excitedly about a man in the woods who has been beaten and tied up.
"And as I was driving down the path, my headlights came across her," says Officer Joseph Walsh, first on the scene.
He gets out the car and sees a body on the pavement, lying face up and thrashing violently.
"There was moans coming from her," says Walsh. "So I reached down and she was tied up, really, you know, elaborately tied up. They tied the first knot in her mouth. Then they put her hands together and they drew her hands into her mouth, and then put the other knot around this side of her hands... The EMS guy didn't figure she'd ever make the morning," says Walsh. "She was beaten as badly as anybody I've ever seen beaten. She looked like she was tortured. She had a crack in the side of her head. Her eye was out like this, soaked with blood."
"She nearly bled out through sharply inflicted lacerations in her scalp," says Dr. Robert Kurtz of the Surgical Intensive Care Unite at Metropolitan Hospital. "This was the blood that was on the ground. It was on her clothing. It was on the stretcher when she came in the hospital. I think she bled about as much as you can bleed and still be alive."
"We didn't think she would survive," says plastic surgeon Dr. Jane Haher. We really didn't. Everybody thought that she wouldn't survive."
"Her identification wasn't on her, so nobody knew who she was, whether she was a working woman or a homeless woman," says Linda Fairstein of the Sex Crimes Prosecution Unit at the Manhattan District Attorney's Office.
THE RING - 'IT'S HER'
"I heard on the news radio that a woman jogger had been found in Central Park, and that she was unconscious, in a coma, and had been badly beaten," says Peter Vermylen, a senior colleague at Salomon Brothers. "I immediately thought of my colleague. She was well known as an avid jogger. And unfortunately also I was aware that she occasionally ran in the park at night, after dark."
"She was normally in before me," says Pat Garrett. "She was an earlier riser. So she was not there at her desk. And that, you know, it increased the concern that much more."
"I asked her secretary if she'd heard from her," says Peter Vermylen. "She said no. She was surprised she hadn't heard, because she was pretty good about letting us know. So I asked her to call her apartment, and no answer. By this time, I was getting very concerned again. So I sat in my office for a few minutes, thinking about it. And then decided to call the police.
"There were calls coming from all different area," says Det. Humberto Arroyo of the Central Park Detective Squad. "And it started to gel together that perhaps this was someone from Salomon Brothers."
"He very quickly asked if she had an unusual ring," says Vermylen. "And I didn't know. But I asked her secretary to come in and when I posed the question to her she said, 'Yes she has a ring that's shaped like a little piece of rope tied in a knot.' So I turned back to the phone and I told the detective. And he said, 'It's her.' And then I heard him yell in the background, 'We've got her. She's an investment banker.' At that point I went into a brief state of shock. I couldn't catch my breath for a couple of minutes. I couldn't speak for a few seconds."
"There was a decision made that somebody from our area had to go to the hospital to see her and identify her," says Pat Garrett.
"Mr. Garrett looked at her, probably, for at least five minutes," says Det. Arroyo. "I could see that he was trying his best to scan what he could see of her, to try and make some sort of identification. It wasn't until he was shown the ring that was on her finger during the attack.
"And you know, when I saw that, it was impossible to deny any longer that this was her," says Pat Garrett.
She may have been identified, but it was unclear if she would ever recognize anyone or anything. She was in a deep coma that measured perilously low on the neurological scale. She couldn't communicate what happened that night. But her injuries spoke volumes to her doctors. They describe skin torn off, evidence of beating, slashing and dragging, a blow to her face that caused her eye to explode through the thin bones of her socket. And more.
"To see the impressions of fingers, just fingers on both of her thighs, and on her calves," says Dr. Haher. "I just remember standing there, and thinking of the horror of rape, of thinking of some people holding her down while somebody raped her. I mean to me, just the whole sanctity of the person, the sacredness of a person was violated that day."
NIGHTMARE IN CENTRAL PARK
In the sunlight, the desolate area in Central Park where the jogger had been discovered, told its own story to police. She had been dragged 290 feet — almost the length of a football field — into woods so thick, they erased the skyline and all signs of city life. Her running clothes, black leggings, a sneaker, an inner sole, a sock, were bread crumbs to the crime scene where she had been brutally beaten and sexually assaulted. And this was not the only desecration in New York's beloved Central Park the previous night.
"Young men not a formal gang, but groups of young men, some of whom knew each other, some of whom didn't, had gathered for the purpose of assaulting, attacking anybody they could find in their path," says Linda Fairstein. "The plan seems to be a very spontaneous one to go into the park and rough people up."
The group swelled to some 40 teens when the rampage began around 9 p.m. With makeshift weapons, they terrorized at least 12 people: joggers, cyclists, motorists and pedestrians, including a retired marine. The suspects, who were swiftly rounded up, called it, "wilding." As chilling as their alleged actions were, their words while in custody, were shocking, too. Police say some were laughing and chanting these lyrics. This apparent bravado paled in comparison to videotaped statements leading police to believe the boys were involved in the assault of the 28-year-old jogger.
AGAINST ALL ODDS
In retrospect, it would seem fitting that the gold ring, as delicate as the gravely-injured jogger herself, would reveal her identity.
"It was a gift from my mother and father," she says. "And it's what in some way brought me back to the world as someone with a name, as opposed to the unknown white female."
To the world, however, she would remain anonymous. With few exceptions, the press shielded her identity, as it does with all rape victims to protect their privacy. The public might only have known her as a statistic: one of 3,200 reported rapes in New York City in 1989. But the depravity of the attack, the young ages of the defendants, and racial tensions that gripped the city at the time made this no ordinary crime.
Within 24 hours, the larger-than-life "Central Park Jogger" was born, the tragedy magnified by her background: an Ivy League graduate with a promising career at a prestigious, investment banking firm. She became a mythic figure in one sense, all too mortal in another. After 75 percent of her blood had spilled onto the earth, her face broken in pieces, she was suspended in that precarious place between life and death.
The brain swelling could have killed her. It was just one of many circling threats. And even if she cheated death, what kind of life would she have? Early on, one specialist consulted by the family delivered a devastating blow. It might be better for everyone, he said, if she died.
"He examined her and he basically came out and told her family, you know, she's probably not gonna make it and if she does, you know she'll be a vegetable," says college friend Ardith Eicher.
A week after the attack, the jogger's main doctor closely monitored her every breath, hoping to improve her chances.
"My gut feeling was that they were slim but not zero," says Dr. Kurtz. "And that we were going to play the hand of cards that we were dealt and work with her and go as far as we possibly could."
Professional pride held him at her bedside for seven weeks straight. So did personal anguish.
"My oldest daughter had been raped when she was still a child," says Dr. Kurtz. "I know what it feels like to have a member of your family treated that way."
The crime had pierced many hearts and compassion for the jogger seemed to spring from the place she had fallen. If the brutality was unimaginable, so was the outpouring of love. Her colleagues made pilgrimages to the hospital. Total strangers reached out in extraordinary ways.
"There were thousands, thousands of letters and cards that came in," says Lisa Borowitz. "It was just so amazing. There was everything from Frank Sinatra sending roses and people of that level, all the way down to just, you know the people on the street."
Religious objects and ointments from around the world found their way to the hospital, where her private nurse put her faith in them. Every day there was reason to hope.
"I would sing 'Itsy Bitsy Spider' and when I say, 'ran up the water spout,' she'd put her hands up like the kids would do, you know," says nurse Patricia Babb. "She was hearing."
Slowly, the jogger's day-to-day survival seemed less uncertain. Finally, after 12 days in a coma, the jogger did something that would epitomize her spirit — she gave her doctor a high five.
She slipped in and out of delirium, as her brain sputtered in fits and starts. The blows battered her brain and shattered her face so badly that her left eye was dislodged from its socket. Four weeks after the attack, her medical team tried to repair the damage.
"The fact that she didn't lose vision in that eye," says eye surgeon Della Rocca, "at least in my mind is close to something miraculous."
OUT OF THE WOODS
When she was found tied in a praying position, she had only one hour at the most to live. Now, seven weeks later, the Central Park Jogger was finally out of danger. In early June, she was transferred to Gaylord Hospital in Connecticut, where she would have to relearn everything. The once the rock-solid athlete had broken like a porcelain doll. To outsiders, her situation seemed tragic.
"It depends on how you looked at it," says Pat Garrett. "Who really cared if she was ever gonna go back to being an investment banker at Salomon Brothers or not? It really didn't matter. She clearly was going to live."
The road before her would be staggering and steep, but she would live to celebrate her 29th birthday. She would live to run again and she would live to share her story.
"'I'm proud to tell you that my name is Trisha Meili,'" she reads from her new book. "To be able to say this at all represents an important breakthrough in my healing."
SHE IS 42. HER NAME IS TRISHA MEILI
Katie Couric: "Why after 14 years did you decide at this moment it was okay to reveal yourself?"
Trisha Meili: "It was a long journey."
She was born about 20 miles west of New York in Paramus, N.J., before moving to Pittsburgh. Her mom was a homemaker, her dad, a Westinghouse executive, and she, the tag-along sister in a family of three, always trying to keep up with her big brothers.
Meili: "I'd be playing football out with the boys and it was time for ballet class. So I'd come running in and, you know, grab my leotard and tights and my ballet slippers and rush off."
So poised at the barre, she was no slouch in school either. Phi Beta Kappa was just one on a roster of achievements.
Couric: "You went to Wellesley, two master's degrees from Yale, including an MBA — not very smart. [laughter] And you really were very impressive academically. Were you always an excellent student?"
Meili: "I was a very disciplined student. And you know, part of it was that I always wanted to be the best."
At first she wanted to change the world and considered joining the foreign service. But in bullish 1980's America, Wall Street was the place to go.
Meili: "I thought, well, let me just give this a try. Let me see if I can compete, you know with the best and the brightest. I didn't necessarily think, oh this is what I really want to do."
In 1986, she landed at Salomon Brothers. So cut-throat, people would say no one would stab you in the back, they would come through the door with a hatchet. But not Trisha.
Peter Vermylen: "She stood out among her immediate peers and really across the whole investment banking department as being very friendly, always with a ready smile, always cheerful."
Running helped her cope with the pressure and with a secret struggle. From the time she was 15, she suffered from anorexia.
Meili: "I was very conscious of what I ate, and how much I exercised. And that was part of the compulsiveness about running — that I always had to be running."
Couric: "Why was it so important to you?"
Meili: "Because I was feeling pretty average at work. And I wasn't any speed demon or you know a track star, but I felt a lot of peace and I guess a sense of accomplishment when I was out at night. And there were, you know, there were other people out there, too, but usually not too many."
Couric: "Were you ever afraid to run at night?"
Meili: "It's hard to hear me say it, I guess, but no I wasn't. I wasn't afraid. Because I had done it for a long time and nothing had happened. And so I had some — I had some sense of security from that. And I also had this feeling deep inside that 'nothing's going to happen to me."
Couric: "So not even patches of the park creeped you out?"
Meili: "I did have some ground rules. I would never go to the north end of the park. I always did go up to the 102nd street cross drive, always at the first part of my run. I suppose I did realize that, yes it's more secluded, but I'll just get it over with more quickly and then I'll be fine."
Wednesday, April 19, 1989 — the number one song in America was Madonna's "Like A Prayer." The high was 65, the market was up, 47 sailors were killed in an explosion on the Iowa, and there were closing arguments in the trial of Oliver North. The only thing on Trisha's calendar was dinner with a friend. She told him over the phone she had to cancel. That was 5 p.m. She did tell her buddy Pat, who sat in the next cubicle, he could stop by and see her new stereo later that night.
Meili: "So I said, 'I'm going to go for a run. So why don't you come around 10.' And I only know that because he told me later. I have no recollection of that conversation."
She headed to the park at 9 p.m. Less than 20 minutes later, a routine run, suddenly, violently, became a frantic fight for life.
Couric: "You were almost beaten to death. what do you remember about the attack?"
Meili: "Absolutely nothing. I remember that call at five o'clock. And the next thing I remember is an event five-and-a-half weeks later. I remember nothing. And it's never changed."
It's not that she didn't want to remember what happened. This wasn't a case of repressed memory. The severity of the blows made it impossible for her to process the experience and even obliterated her memory of going for a run that night.
Couric: "You describe the fact that you can't remember as a blessing."
Meili: "In a lot of ways it is. That I, you know, have no memory of the horror of that night, of the violence, of the beating, of the feeling of helplessness of powerlessness. And so I don't have these flashbacks. I don't see faces. Or I'm not always looking over my shoulder."
But, every now and then, she can't help but imagine the attack.
Meili: "I do wonder about it. And I think about what it must have been like. But it doesn't go too far. I can't let myself go too far down that path."
Couric: "When this happened, some people said, 'Running alone in Central Park at night? That girl must be crazy.'"
Meili: "That question bothers me a bit. The implication is, 'Okay it's my fault that I was raped and beaten and almost killed?' These random acts unfortunately happen all the time."
Trisha says she never focused on the "what if's."
Couric: "Do you ever look back, Trisha, and say 'No you shouldn't have be doing that.'"
Meili: "That also was so important in my healing, that I didn't look back. And I think that really was a big factor in helping me move along in my recovery."
'MY BODY PROTECTED ME'
After she emerged from her 12-day coma, a New York prosecutor asked her what had happened.
Meili: "She didn't want anyone telling me anything so my response would be pure."
When it was clear she could not provide any details, the prosecutor gently filled her in.
Meili: "She very gingerly told me that she believed that a group of teenagers had sexually assaulted me. I don't remember that but I do remember very vividly asking my boyfriend, some time after that, 'How do you feel about the fact that I've been raped?' So I had to have absorbed something."
Couric: "But you didn't have a huge reaction, and you weren't outraged. It slowly registered."
Meili: "It was a process and that seems to be what my whole recovery was."
Couric: "When did you realize, Trisha, that everybody was pulling for you?"
Meili: "When, I got those roses from Frank Sinatra. He hadn't sent me roses before."
It would be her sense of humor, an amazing feat in itself, that kept her going through five months of rehabilitation.
When Trisha arrived at Gaylord Hospital, nearly two months after the attack, she could not stand up or walk without support. She struggled for balance and coordination and seemed to shake uncontrollably. She was also seeing double.
Meili: "My head hurt. My body felt heavy and it was, you know, tough moving or slow moving, like I was almost going though mud or something."
Couric: "Here you are somebody who's a graceful, incredibly athletic person and rolling over is a major accomplishment?"
Meili: "Yeah, and at the time, that meant a lot to me, being able to do that. Yeah, and at the time, that meant a lot to me, being able to do that. Or, you know take three steps on the parallel bars, you know that was an achievement."
As driven as ever, Trisha now measured her progress in inches not miles. Imagine the triumphs. Taking a shower without a nurse, being able to button a blouse, putting on mascara, tying her own shoes. She simply refused to be sidelined by despair. Just two months after the attack, Trisha was trying to one-up her big brothers.
But she had yet to face how much had been taken from her and how violently. Prosecutors thought as many as 15 teenagers had participated in the assault. By the summer of 1989, five were awaiting trial.
Couric: "Elizabeth Lederer, the prosecutor, came to see you at the rehabilitation hospital in July of 1989 and read you the long disturbing list of charges: riot, robbery, assault, sexual abuse, rape, sodomy and attempted murder. Do you remember that?"
Meili: "My memory is I had absorbed everything except the sodomy. You know, I freaked out. I was like, 'Oh my God, you know nobody told me that.' And I think I really felt the horror of it. But the amazing thing is, when I had spoken to Elizabeth after that she says, 'Yeah I remember that and I remember your response was oh, did you have a nice trip up from the city.' Talk about running away from from something that I couldn't face."
Couric: "Do you think your emotions were somehow muted as the result of your brain injury?"
Meili: "Or was it that my body — my mind was protecting me at some fundamental level? You know, I don't know. Whatever the reason, I'm grateful for the way my body protected me."
The brain injury had also affected her intellect. She can only imagine the fear she must felt in Central Park that night, but she vividly recalls her terror, when a therapist asked her, an Ivy Leaguer with two master's degrees, to draw a picture of two o'clock.
Meili: "I thought I can't remember which hand is the big hand. And it was just this incredible fear of, oh my God, you know, I'm so stupid. I can't do this."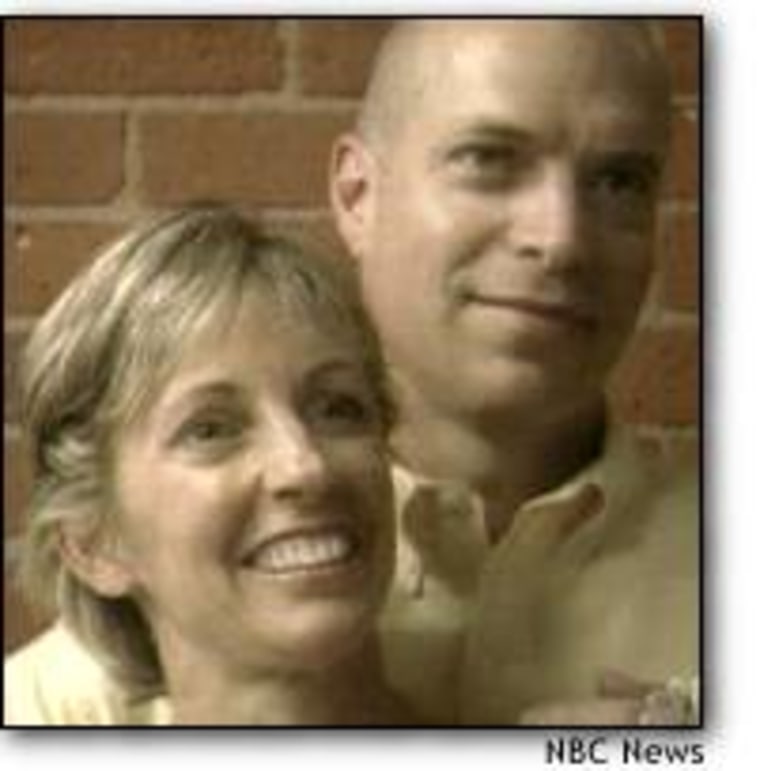 It happened again when she couldn't remember what she'd read after she turned the page.
Meili: "I'm thinking, 'What, what is this, what's going on? I don't remember this name?' And that scared me because I thought, 'I can't even read this book.'"
Couric: "What has been, Trisha, the long term impact of the attack on your intellectual capabilities?"
Meili: "The most difficult aspect of the healing to be able to accept not being exactly as I was before. And I'm not. I have some difficulty with multi-tasking. I don't like too many things coming at me at once, it's hard for me to focus."
She has short-term memory problems, has trouble thinking of words, and she is not as mentally agile as she once was.
As for her physical condition, she still has some lingering problems with balance and coordination. But she has vastly improved.
In August 1989, four months after her last run Central Park, Trisha started jogging again. Her footsteps were heard miles away.
Meili: "It was a sense of taking back something that had been taken away from me. And it filled me with such hope. It was great."
But there was more Trisha needed to do to reclaim her life."
BACK TO THE SCENE OF THE CRIME
In the fall of 1989, Trisha returned home to New York — to a job at Salomon Brothers, and to a particular path in Central Park.
Couric: "Five months after the attack, you came back here to Central Park for a run during the day and you used the 102nd street cross drive."
Meili: "I almost needed to make a statement to say yes, I can come back here and run by this and live my life as I had been living. I needed to do it for my own psychological healing."
Couric: "You also came back Trisha, because there was a makeshift memorial here, flowers and messages."
Meili: "It was something. I had heard about it, I had read about it, and I wanted to see it. And it was just so moving and I did want to shout out you know, thank you so much it's making such a difference, but I just sort of stood there quietly and I just felt tears welling up and it was just a beautiful day for me."
She didn't shout out that day, and she wouldn't for many years. She did, however, feel compelled to testify when her case went to trial in 1990. Four of the five teenage defendants, some with their parents present, had confessed to police on videotape. Trisha had seen disturbing excerpts on the news.
Meili: "That was hard, especially when, you know, I watched them make arm movements about how they held me down. It was hard."
Almost nothing else connected the teens to the crime. Not blood. Not DNA. A semen sample taken from Trisha's sock belonged to someone who was still out there. Supporters of the boys insisted they were innocent. Against the advice of her family and therapists, Trisha decided to testify, with her anonymity guaranteed.
Meili: "I felt strongly that those who confessed, that they had raped and beaten me should be responsible for the consequences of making that decision."
Couric: "In the book you write, '...to me the trials, as well as the attack itself, weren't about race.' What were they about?"
Meili: "They were about violating a woman."
The teens were convicted and sent to prison for seven to 13 years. They had served their time when the case exploded again last year. Convicted murderer and serial rapist, Matias Reyes, confessed that it was he who had attacked the Central Park Jogger. DNA tests proved it. Even more stunning, he claimed to have done it on his own.
Couric: "What was your reaction when you heard that he confessed to the crime and said that he had acted alone?"
Meili: "If he is telling the truth, it's a horrible thing if innocent people are sent to prison and — it only adds to the tragedy of that evening."
After a controversial investigation, the so-called Jogger Five were cleared. They have filed a $250 million lawsuit against New York City. They say their confessions were coerced. But investigators for the New York Police Department are still convinced the five teenagers were somehow involved.
Couric: "Do you think you'll ever really know what happened that night in Central Park?"
Meili: "No, I mean I'll never know. And I've, I've you know come to terms with that a long time ago."
BACK TO THE MARATHON
And she has learned to live with the constant reminders — the words that escape her, the walk that isn't always smooth and the loss of her sense of smell.
Couric: "When people see you, Trisha, they would say, gosh, you would never be able to tell that this horrific attack took place. I looked at your face, you have a little bit of a scar right here, but other than that, you can't really tell."
Meili: "There's a little bit more but with all things, time heals and but I do have, I mean my hair covers it a bit, but I have some scars around this eye that goes up into my forehead. And I have a scar that goes from ear to ear."
Trisha's healing stretched through a decade and she found new balance, in every sense. Six years after the attack, she ran the New York City marathon. She met someone who not only accepts her for who she is, he loves for it. Meili:
"He's very honest and I feel very comfortable talking about, you know, the difficulties I have."
Couric: "To not be perfect."
Meili: "To not be perfect, and be a whole person at the same time."
On September 15, 1996, Trisha traded in that little bow ring for another one. Among the wedding guests, was a well-wisher who had written her beautiful letters of encouragement. On this day, he read a passage of The Prophet by Kahlil Gibran.
Meili: "A perfect stranger, yeah I mean he became part of my family."
Trisha started paying forward the kindness. She helped Danny, who had also suffered a brain injury, reach his goal. She even shared her experience in private forums for the Sexual Assault and Violence Intervention program that had helped her and her family.
The "change-the-world" whispers she had once ignored grew louder. After 12 years in investment banking, Trisha left in search of something more meaningful. And found it, during another talk about her recovery.
Meili: "A man sitting in a wheelchair said to me, you give me great hope. He said, 'It can be done. I can beat this.' And when I say that now, I just get shivers up my spine when I remember it because it was so powerful. And I thought if I can do this and give this — this kind of hope to people then, that's what I need to be doing. And so that really led to the start of the project of writing the book."
Her mother, who once told a reporter, that her family was "united in silence" seemed to understand Trisha's need to speak out.
Meili: "When I told her about this experience she said to me, 'You know what? Maybe this will lead you to what you really want to do.' And I just kind of sat back and I thought, wow, you know, she's understanding what I'm saying that I have this need to do this."
Couric: "And sort of giving you her blessing."
Meili: "I think so. That's the way I interpret it."
It was Trisha's last conversation with her mother before she died.
Trisha still loves to run, once a week now, no longer every day. She's no longer a hard-charging professional trying to prove herself on Wall Street. But for all that was taken away, she says, she has found something far greater — the capacity to be generous and to love.
Meili: "For that, I am grateful."
Couric: "Many people have a lot of impressions of the Central Park Jogger, but now they're just beginning to get an impression of Trisha Meili. What do you hope your name will come to mean?"
Meili: "I hope that I will be a symbol of hope and possibility. An example of what with tremendous medical care, with tremendous love and support, what a person is able to do and become. That's what I hope."
It's likely that she'll always be known as the Central Park Jogger. And yes, her life was nearly destroyed and certainly changed forever. Yet she refuses to be consumed by hatred, bitterness, or thoughts of revenge. Trisha Meili has better things to do.