Scarborough Country embedded itself on the left coast to take an in-depth look at why so many Hollywood celebrities are embracing liberal causes. Scroll below to read some of Joe Scarborough's interviews with celebrities, and to watch some of the video.
Monday: Ben and J. Lo on celebrities as role models. Click here to read or watch what they said.
Tuesday: Click here to read Suzanne Somers' thoughts on Hollywood fame and values.
Click here to read or watch what Heidi Fleiss said.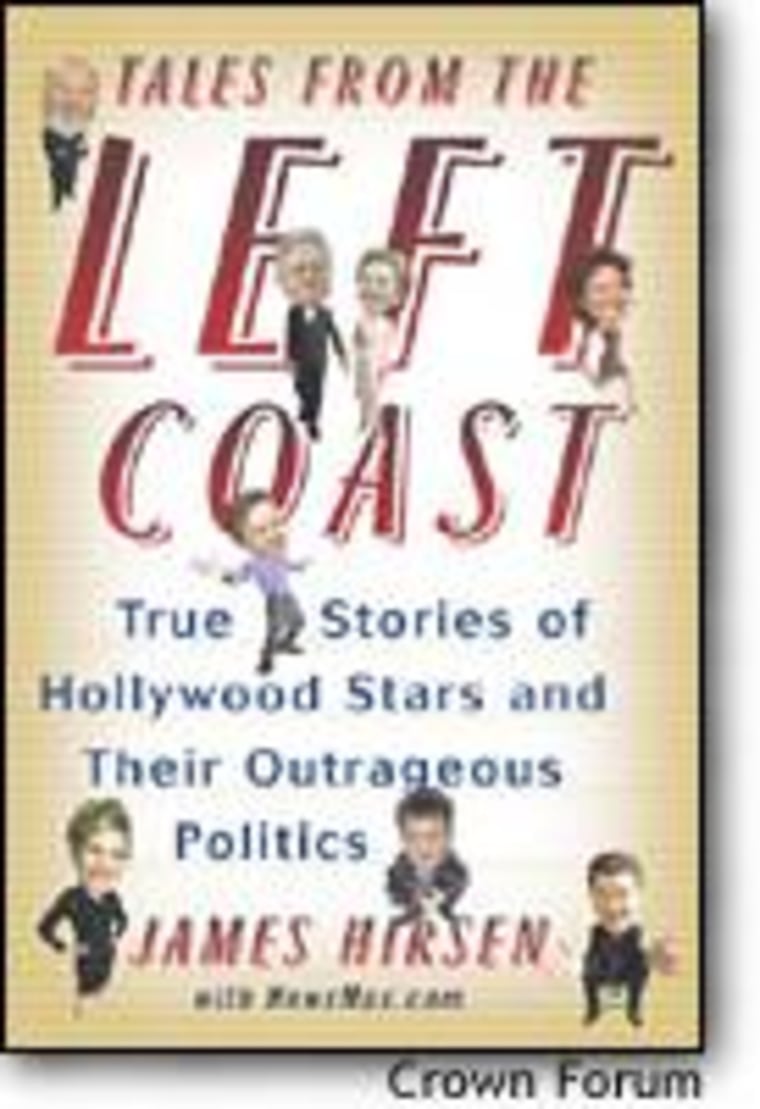 Wednesday:
Click here to read a transcript of Joe's interview with Larry Flynt.
Author James Hirsen, guests. Click here to read an excerpt of his book, "Tales From the Left Coast: True Stories of Hollywood Stars and their Outrageous Politics"
Thursday: Live from the Playboy Mansion. Click here to read what Hugh Hefner said.
Friday: Ashley Judd
Ashley Judd took a break from the movie she was making in England to join 'Scarborough Country' and share her AIDS cause, and how she thinks Americans can help make a difference. Click here to read what she said.
What Joe learned from Hollywood:
This is what we've learned: First, Hollywood is liberal. I know, I know, it's not shocking at all. But what has amused some of us has been the fact that many stars and entertainment leaders in L.A. don't admit that, to any leftward leaning from the entertainment industry. It's an argument that doesn't even pass the straight-face test.
Second, we've learned that Hollywood leaders are sensing a conservative shift in America and they're reacting to the market forces your political beliefs have set in motion. And, finally, we've learned that you're watching and letting your voice be heard, just as you did when we investigated Wall Street's fleecing of workers' retirement accounts, or how the media slanted war coverage.
You've once again responded with e-mails, letters and phone calls thanking us for showing a side of Hollywood that hasn't been seen lately on television. Now, that's not to say a few of you don't believe I should have been more rude to my guests or more dismissive of Hollywood in general. But the fact is that a few were outraged that I would even do a single show from Tinseltown.
Whether you like it or not, America's most powerful export across the world comes from this town. The images Los Angeles projects to TVs and big screens worldwide define to others who we are. And Hollywood stars, directors and writers determine the direction of our culture and, I believe, our next generation's politics. Maybe the truth hurts, but it's still the truth.