/ Source: The Associated Press
An Illinois man accused of strangling his wife and two young sons on Wednesday pleaded not guilty and was ordered held without bond.
During a brief court appearance Wednesday, 32-year-old Chris Coleman answered "Yes, sir" when asked whether he understood the charges.
Coleman is charged with three counts of first-degree murder, accused of using a ligature to kill his wife Sheri Coleman, 31, and their two sons, Garett, 11, and Gavin, 9.
Their bodies were found May 5 at the family's home in Columbia, just south of St. Louis.
Judge Stephen Rice told Coleman that prosecutors will decide whether to seek the death penalty.
No commentColeman, wearing an orange jail jumpsuit with his arms shackled to his waist, refused to answer reporters' questions as police took him into custody Tuesday night.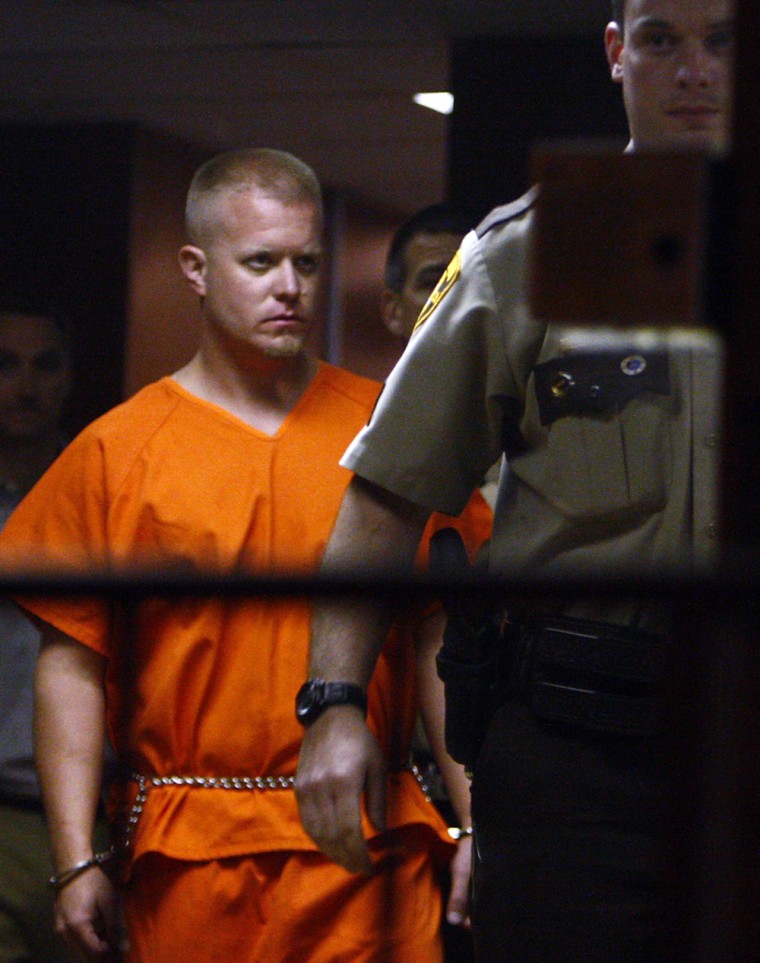 Police had presented evidence in the case last week to Monroe County State's Attorney Kris Reitz, but Reitz did not file charges pending the results of forensic tests.
"For several days now we have been close," said Jeff Connor of the Major Case Squad of Greater St. Louis. "Tonight there was just some more evidence that came forward and we were able to (show) a more solid case."
Details on a possible motive were not discussed by prosecutors or police.
The day the bodies were found Coleman called police from a gym and asked a Columbia police officer who had investigated prior threats related to the family for a well-being check around 7 a.m., investigators have said.
Coleman told officials that he called the house and no one answered.
Officials have declined to discuss details about the alleged threats. Some neighbors in the well-kept subdivision have also said the Colemans received threatening letters and that their mailbox was tampered with.
Police got to the suburban home that morning before the husband arrived and discovered the bodies. Shortly after, officers had to restrain the visibly upset man in his yard.
Coleman worked security for Joyce Meyer Ministries, a Fenton, Mo.-based evangelical Christian group. Joyce Meyer spokesman Roby Walker said last week that Coleman resigned after an internal inquiry found he failed to follow a ministry policy.
Walker would not say what policy Coleman allegedly violated.