/ Source: The Associated Press
Democratic presidential hopeful Howard Dean holds a double-digit lead over rival John Kerry in a poll of New Hampshire's Democratic voters released Thursday.
The poll by Marist College's Institute for Public Opinion had Dean, the former Vermont governor, at 36 percent, Massachusetts Sen. Kerry at 24 percent and former Gen. Wesley Clark, who entered the race last week, at 8 percent.
When independents who have expressed an interest in voting in the Democratic primary — as is allowed in the Granite State — are included in the mix, Dean leads with 35 percent followed by Kerry at 22 percent and Clark at 11 percent. None of the other contenders broke double digits.
"It's clearly a two-person race at the moment in New Hampshire, but Clark has established a presence there and is a force to be reckoned with," said Lee Miringoff, head of the Poughkeepsie, N.Y.-based institute.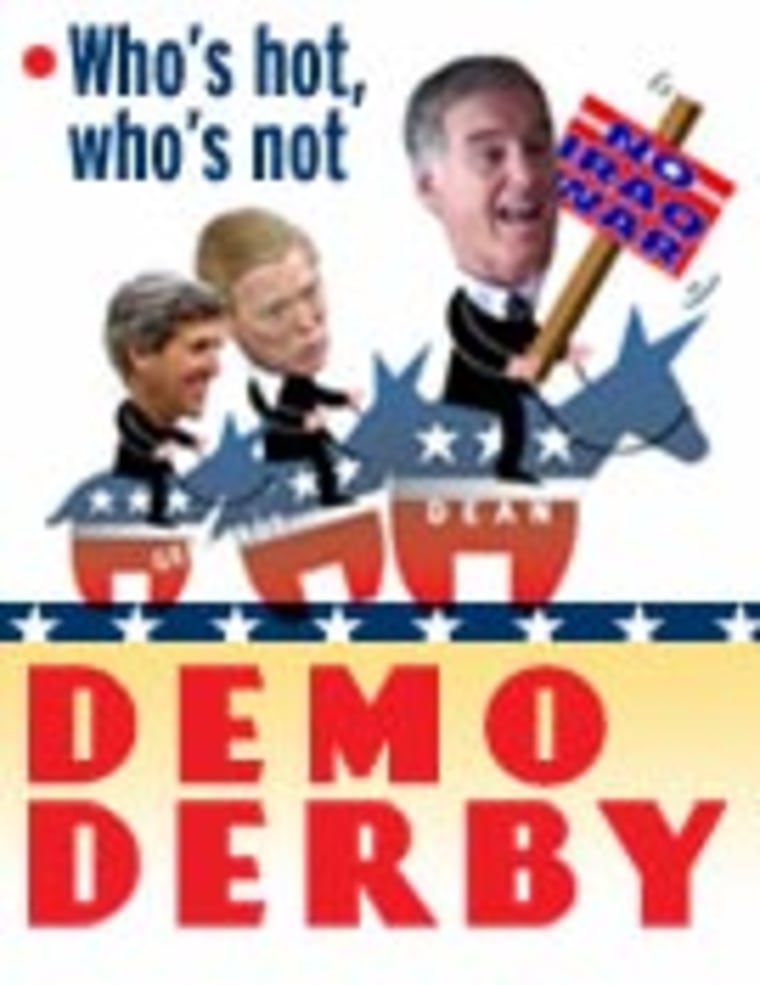 Other polls also have shown Dean leading the 10-candidate Democratic field in New Hampshire. The state's primary, tentatively scheduled for Jan. 27, is considered a key early test for the candidates.
Among the potential Democratic primary voters, the poll found that 62 percent do not want New York Sen. Hillary Rodham Clinton to enter the race and 71 percent are opposed to Al Gore entering the race. The former first lady and one-time vice president have said they have no plans to run.
The telephone poll of 469 registered Democrats and independents interested in voting in the Democratic primary was conducted Monday and Tuesday and had a margin of error of plus or minus 4.5 percentage points. The sampling based on responses from the 260 Democrats questioned had a margin of error of plus or minus 6 percentage points.