On this Memorial Day weekend, msnbc.com asked readers to share stories about loved ones who died serving their country. Below are some of those submissions.
We'll be adding more over the holiday weekend, so send your thoughts, and a photo if possible, of a fallen soldier who was dear to you. Click here to submit those. 
First Lt. Roslyn Schulte
An Air Force Academy graduate was killed in action near Kabul, Afghanistan. First Lt. Roslyn Schulte died May 20. She was assigned to Combined Security Transition Command.
Lt. Schulte is the first female graduate of the Academy ever to die from enemy fire.
From all of us at Camp Eggers and AED, our thoughts and prayers go with you.  Fallen but not forgot.
Anonymous
---------------------
Eldridge Lolan Sprouse, Pharmacist's Mate 2nd Class
My oldest brother died at age 23 in battle in the Pacific Ocean aboard the U.S.S. Columbia. We never really knew the details other than what we were told by some of his shipmates. He was very much loved by his family, and my mother was very sad the rest of her life, expecting him to come back home to us. We were a close family of eight children, my brother being the oldest boy. I was only four when he died, but I will never forget his generosity to me as young as I was, or his giving his life for what he believed, namely freedom, and for the younger ones of us in the family. May he rest in peace. I love you, brother.
Margaret Whiteside, Asheville, N.C.
---------------------
PFC. John William Avelleyra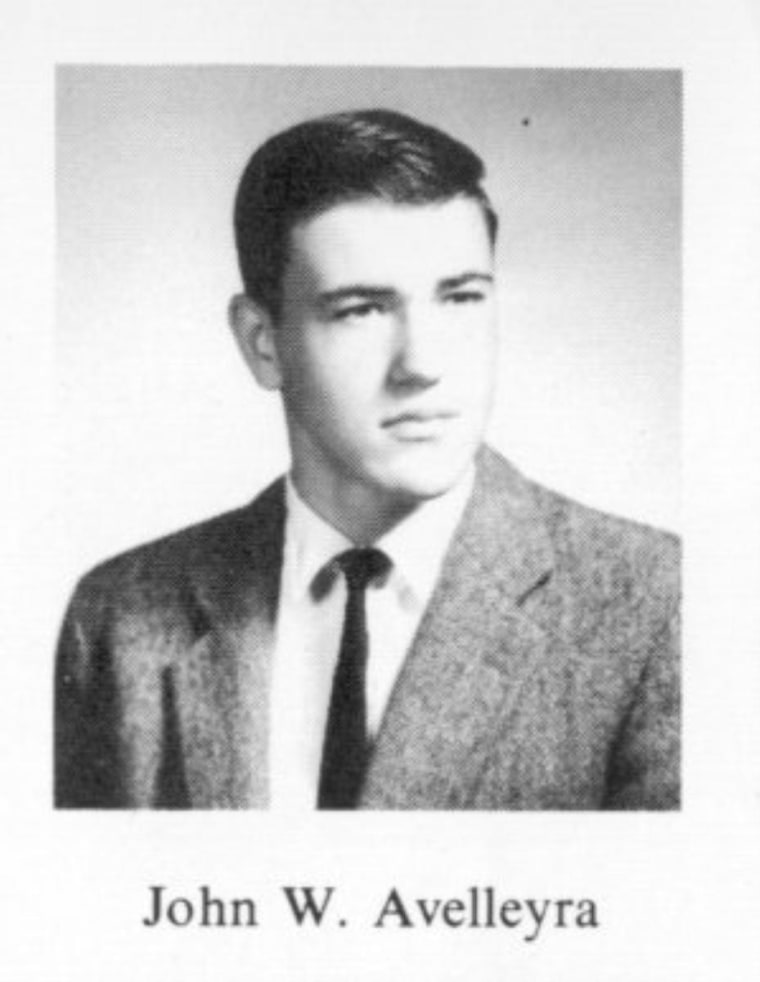 He was just 18...18!  We got the word on Memorial Day, 1967.  How appropriate to find out that my older brother had been killed in Vietnam on the day we honor those in the armed forces.  PFC. John William Avelleyra, born on June 23, 1948, was just shy of his 19th birthday when he died on the 28th of May, 1967.  He had enlisted in the Marine Corps just out of high school.  He was determined to fight and defend our great nation.  He was invincible....or so we all thought. 
To my brother, who taught me how to play baseball, give me noogies and walk me to school everyday, I say Thank You.
Francesca Avelleyra, Silver Spring, Md.
---------------------
SGT Porter E. Calloway
Country of Loss: South Vietnam.
Status (in 1973): Missing In Action.
Other Personnel In Incident: Thomas J. Davis; Isiah R. McMillan (released POWs)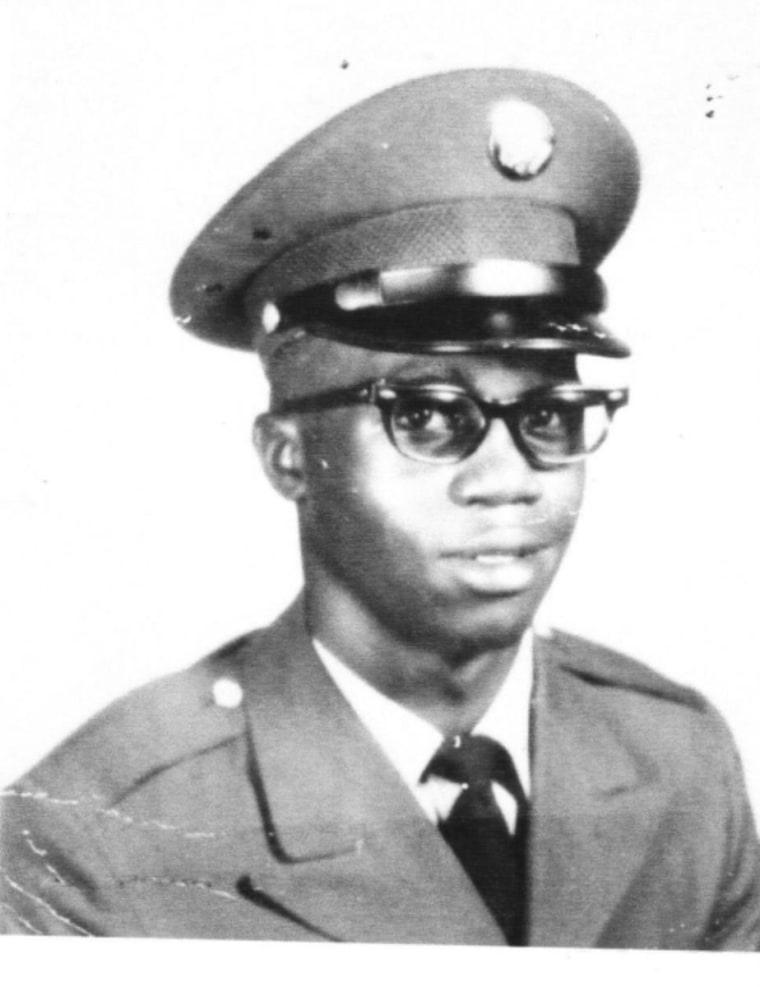 SGT Porter E. Calloway was on his next to last month in Vietnam.  The U.S. maintained Porter E. Calloway in Missing in Action status. His classification was never changed to that of Prisoner of War. During the period he was maintained missing, he was advanced in rank to Staff Sergeant. McMillan and Davis were held captives in Happy Valley and other camps in the South until they were moved north in 1971.  Ultimately, they were moved to Hanoi and released in 1973 in Operation Homecoming. Calloway's body has never been returned to his family for burial. The Vietnamese deny any knowledge of him.  Till the very end, his mother always held hope that someday he would return.  Porter will never be forgotten for what he did for his country.
May no soldier go unloved, may no soldier walk along, may no soldier be forgotten til they all come home.
Brenda Roberts, Farmerville, La.
---------------------
Roger Murray Sherman, MSGT USAF
6/28/49-11/20/2008
Roger Murray Sherman served 25 years in the United States Air Force starting out as a jet engine mechanic and ended as a recruiter.  My father affected and changed so many lives in the work he did as a recruiter and up until his death of cancer in November 2008. He still kept in touch with individuals he signed up to serve our wonderful country.  Buried at Arlington Cemetery, he will be honored every day for eternity.  I salute you dad and all that have served the United States of America.
Ehrin Simanski, Gardiner, Maine
---------------------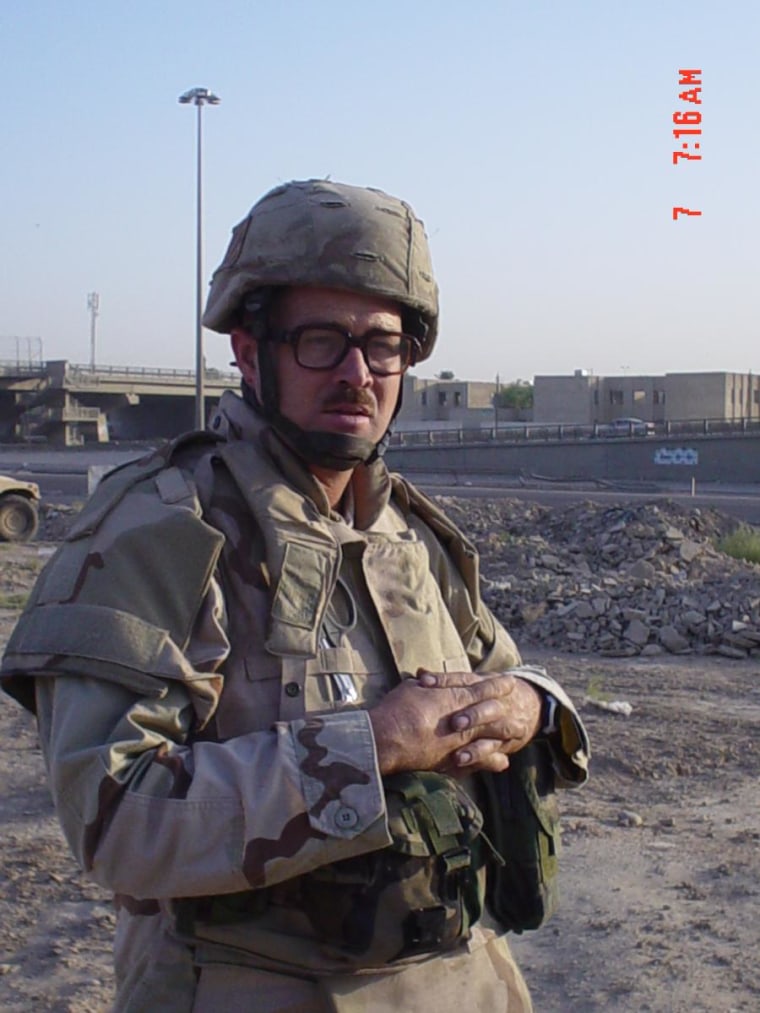 Anonymous
---------------------
Raymond L. Boyle, BMC, USN, Ret.
Proudly served in the United States Navy for 23 years. He enlisted during World War II and served during the Korean War and finally retired in 1965. His years in the service defined him as a person. He was so very proud of his Navy years. Sadly, he died in 1997 and is buried at Arlington National Cemetery. Not a day goes by that I do not miss him. 
Love you, Dad.
Patricia Boyle Kerr, Delray Beach, Fla.
---------------------
SPC Harry "Buck" Winkler III
3/12/74-11/12/06
He loved music, wrote poetry, loved to surf and skateboard and watching every type of sports with his younger brother. Buck just did what he wanted and would take his punishment if he got into trouble. When his younger brother joined the Air Force he decided at 27 he would join the service. He worked hard to get in the Army and he actually loved boot camp. I still have his letters from boot camp and all the things he made me laugh at. When he came back from his first tour in Iraq he met and married his soul mate. Together they had a beautiful son, Owen, in Dec. 2005. He was redeployed when Owen was only 8 months old, and one month before Owen's first birthday he was killed in Samarra, Iraq. He left behind not only a wife and son but a mother, brother, sister and a family that just loves and misses him very much. I never thought that Buck would have joined the service but he loved what he did. He grew up and the Army changed him, but war changed him more. I miss him every day and God allows signs from above that I know he's OK. Thank you Heavenly Father for allowing Buck into our lives for the wonderful 32 years that you gave us with him on earth. (On one note I have to say thank you to MSNBC for allowing Buck and other soldiers to call home at Easter in 2003. You can never know what that meant at that time.)
Debbi Rivers, Hampton, S.C.
----------------------
Lance Cpl. Jonathan Brett Thornsberry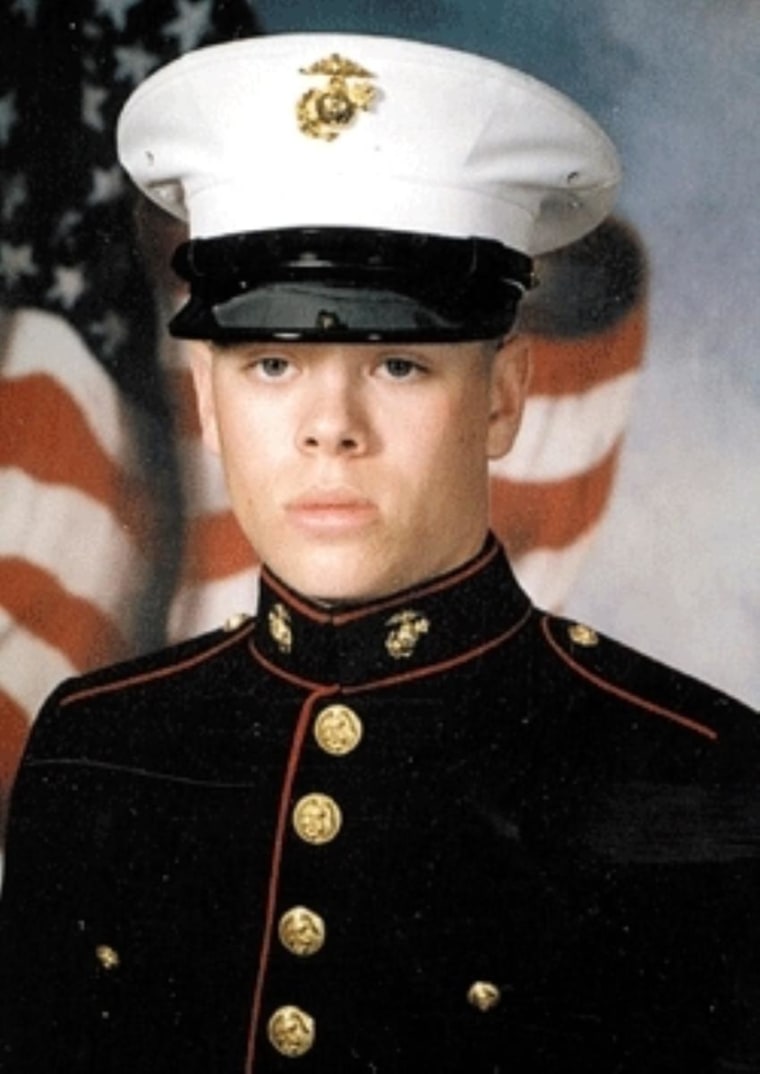 (Jonathan) was killed in action in the Al Anbar province of Iraq on Oct. 25, 2006. He served with the Alpha Company, 1st Battalion, 24th Marines, 4th Marine Division, from Grand Rapids, Mich.
Jonathan left behind his parents, brother, wife and daughter Haylee. He was 22 years old and had been in Iraq for less than a month. He truly had a heart of gold, and would give anything he had to someone in need! He is greatly missed every day!
Melissa Little, Detroit, Mich.
---------------------
S/Sgt Christian Engeldrum
11/19/65-11/20/04
My son was killed in Iraq. He was at 9/11 with the FDNY and reenlisted in the Nat. Guard after that horrible day. Chris was killed by a roadside bomb. I think of Chris proudly and honor his commitment to his country!
Lenora Engeldrum, proud Army Gold Star Mother, Ventura, Calif.
-------------------------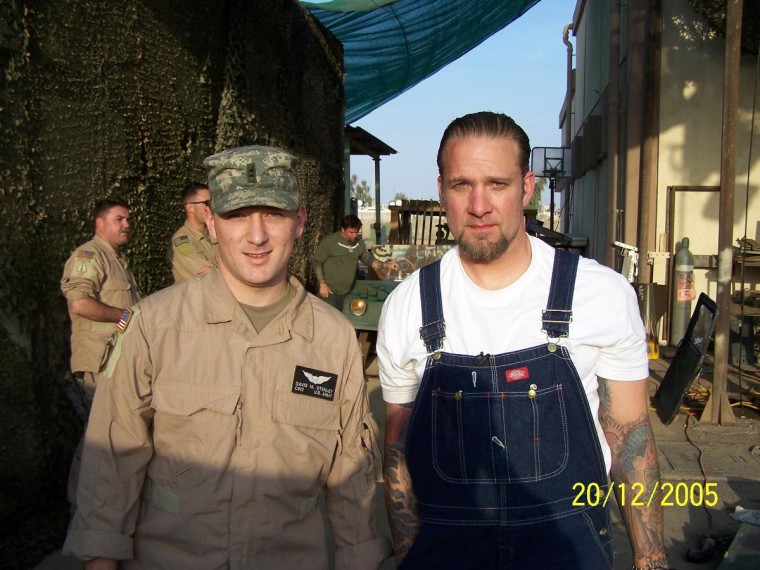 Travis Higgins, Clarksville, Tenn.
----------------------
Spc. Charles Bilbrey Jr.
5/10/86-7/26/07
Charlie had always wanted to be in the army and joined right out of high school. He loved laughter, music and a great debate. He had a broad knowledge base on many subjects but none bigger than anime and comics.
He would be a friend to anyone who needed one and tried to help others out even if was only to give them a quick laugh at his own expense. Charlie was killed in action with two other soldiers by an IED near Fallujah, Iraq. His hometown of Owego, N.Y., turned out to welcome him home and lay him to rest. Charlie lived life loud and the silence left behind is deafening. He remains alive in the hearts and minds of all who knew him.
Barbara Bilbrey, Owego, N.Y.
---------------------
BM1 Bobby Don Carver
10/30/35-12/6/67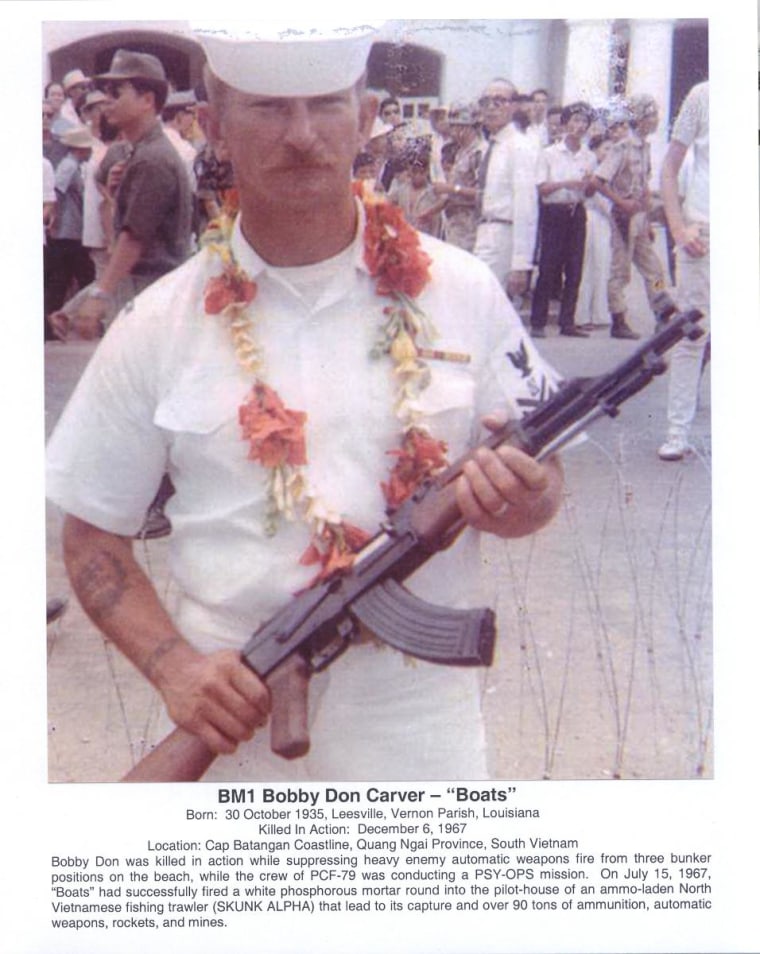 A Swift Boat PCF-79 after mount 50cal. gunner, (he) pushed boat officer away from the line of enemy fire being received from three bunker positions on the beach along the My Lai coastline in Quang Ngai Province, Republic of South Vietnam.
Four-and-a-half months earlier, 15 July 1967, Carver fired an 81mm fatal round into the pilot house of a 120-ft North Vietnamese steel-hulled trawler carrying more than 90 tons of ammunition and supplies to the awaiting North Vietnamese and Viet Cong forces on the Cap Batangan Peninsula, south of Chu Lai. He and crew were personally decorated by Premier Nguyen Coa Ky.
Your crew — Ed Bergin, Ronald Rinehart, Robert Middleton, Timothy McNamara, Jim Schneider, Raul Herrera — and members of the Swift Boat Sailors Association salute you and the rest of our Swift Boat brothers that fought valiantly and gave the ultimate sacrifice ... you are not forgotten ... We Remember!
Raul Herrera
President, Swift Boat Sailors Association
-----------------
Robert Clifton Jackson
12/8/60-6/24/82
My brother Cliff was a Marine Reservist. He died June 24, 1982, while playing war games during his two weeks at Camp Pendleton, Calif. He was 21 and his skull was crushed between two amphibious assault crafts that were under the deck of a Navy ship. They were loading onto the craft for war games when the emergency brakes released from another craft. The emergency brakes were the only brakes used to save time in the maneuver. Ten minutes! He died, another's back was broke and another's legs were crushed. He was a really great young man. He also worked as a civilian at the Charleston Navy Base. To this day I remember him hugging me goodbye telling me he'd be back in two weeks and we'd go bowling and he had his camouflage for the trip. He signed up to serve and would have done so for many years to come if he had had the chance to.  I know how all of the families of all wars feel to get that call and visit from the military and it's terrible. It's sad. I have a strong feeling that our soldiers would not have had it any other way and I'm proud. I say thank you to everyone I run into during the day for serving our country. I hope they know that I really mean it.
In his honor I've place a brick in the Memorial Gardens in Key West. He and I used to scuba dive together there during Christmas and Spring Breaks with our family. My family moved the year after his death to Key West and still live in Sugar Loaf Key. Freedom isn't free, someone's paid the price. Please remember on Memorial Day the real reason we celebrate the long weekend.
With Love,
Missing my brother daily,
Bobbie Nicole, North Charleston, S.C.
Finally, Pete Huetson of LaGrange, Ill., sent along this well-known poetic reminder of all those fallen, "and the reason we wear the poppy."
"In Flanders Fields"
By Lt. John McCrae of the Canadian Army, 1872-1918
In Flanders Fields the poppies blow
Between the crosses row on row,
That mark our place; and in the sky
The larks, still bravely singing, fly
Scarce heard amid the guns below.
We are the Dead. Short days ago
We lived, felt dawn, saw sunset glow,
Loved and were loved, and now we lie
In Flanders fields.
Take up our quarrel with the foe:
To you from failing hands we throw
The torch; be yours to hold it high.
If ye break faith with us who die
We shall not sleep, though poppies grow
In Flanders fields.