/ Source: The Associated Press
Republicans are dreaming big in the swamps of New Jersey and the rural outposts of Virginia.
After crushing losses at all levels of government in back-to-back elections, the GOP has pinned its hopes on the only major contests this year — governors' races in two states that Democrats control. Downtrodden Republicans hope victories this fall will revive the party heading into crucial congressional elections in 2010.
The GOP has suffered a series of setbacks, including coming up short in a special election in a Republican-leaning upstate New York congressional district, since last fall's drubbing at the hands of now-President Barack Obama and his fellow Democrats.
Prospects in New Jersey and Virginia seem promising for competitive races this fall, even though Obama is popular in both states. Six months ago, he won New Jersey by 15 percentage points over Republican Sen. John McCain, and he became the first Democrat since 1964 to carry Virginia.
GOP's 'chance to break free'
Nonetheless, independent analysts say Republicans have a real chance in both governors' races.
"Statewide politics are different than national, and there is no George W. Bush to drag down the Republican Party this time around," said Harry Wilson, professor of public affairs at Virginia's Roanoke College. "There's no question the Republican Party itself is suffering nationally, but in both of these states Republicans do have a chance to break free."
In New Jersey, Democratic incumbent Jon Corzine is considered so vulnerable that national Democratic groups are spending millions on television ads to influence the outcome of the state's GOP primary June 2.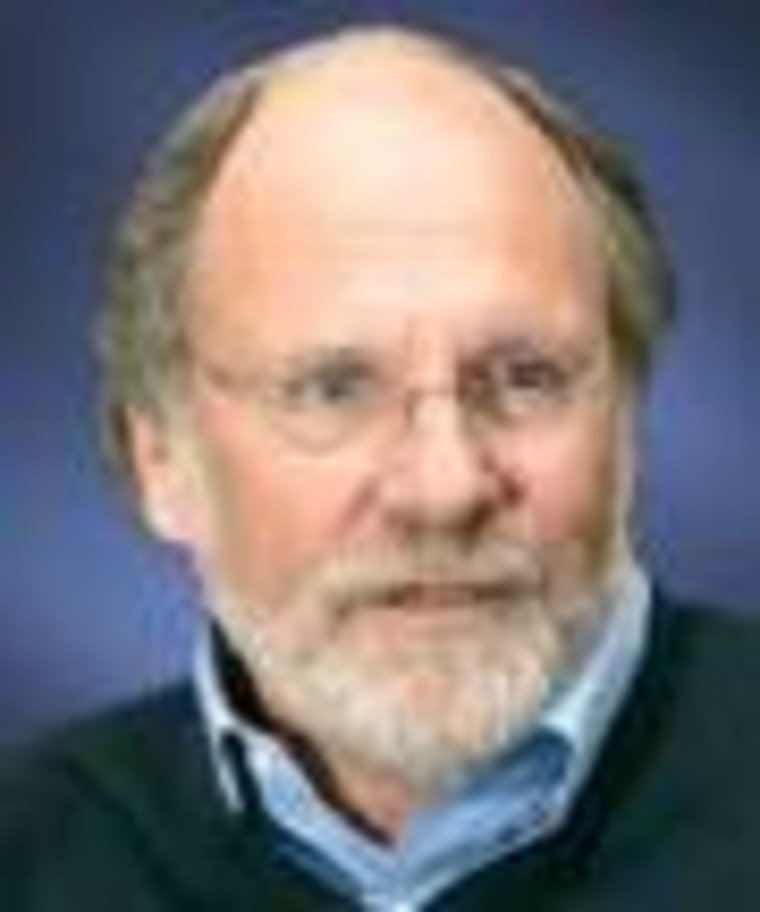 A series of polls has shown Corzine trailing Republican Chris Christie, a former U.S. attorney under Bush. Corzine, who made millions as a Wall Street executive and was a U.S. senator, is coping with record low approval ratings as he struggles to close a multibillion-dollar budget deficit.
Corruption and ethics
As a prosecutor, Christie won praise for cracking down on corruption — an accomplishment that get noticed in a state that's seen a fair share of crimes and malfeasance — and for successfully prosecuting two major terrorism cases. He says he's convicted 130 politicians and public employees.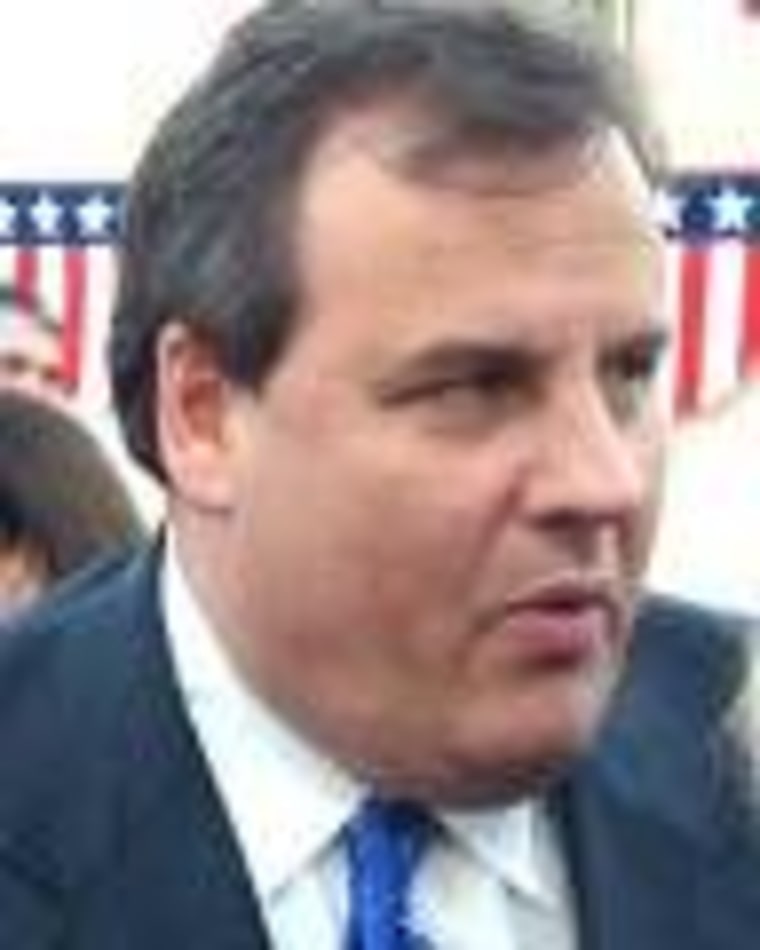 Christie has raised the maximum campaign cash allowed for the primary and earned the backing of nearly all the state's GOP establishment.
But he first must thwart a feisty challenge from Steve Lonegan, a former mayor of Bogota, which is about 15 miles north of Newark. Lonegan is a conservative with a following among many right-leaning GOP primary voters. A recent Quinnipiac University poll put Christie ahead of Lonegan by 23 points, but several strategists believe the race is much closer.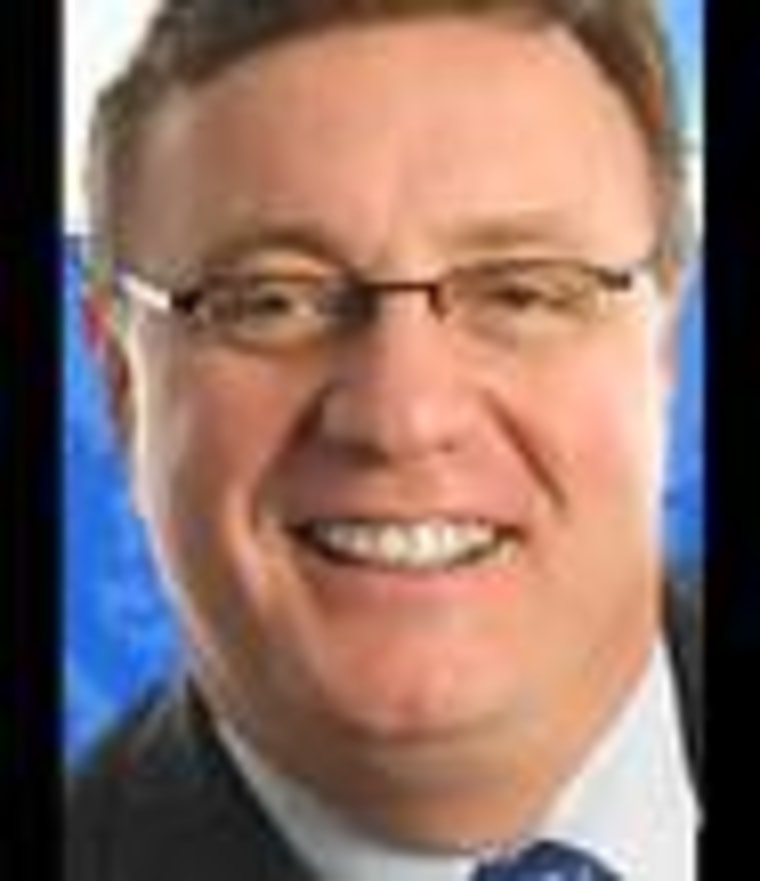 Enter the Democratic Governors Association, which teamed with allied groups this past week on a $1 million ad campaign contending that Christie is not exactly the ethical champion he claims to be.
At issue are out-of-court settlements Christie brokered with companies suspected of white-collar crime, and lucrative no-bid contracts he awarded to prominent lawyers to monitor the settlements. The lawyers included former U.S. Attorney General John Ashcroft, who received a $27 million contract, and David Kelley, a federal prosecutor who two years ago declined to prosecute Christie's brother for stock fraud.
The DGA media campaign hits Christie on the contracts and notes that he's been asked to appear before a U.S. House Judiciary subcommittee next month to discuss the matter.
"Congressional investigators want answers from Chris Christie," the DGA ad says.
In an interview, Christie said the association's involvement means it "must be pretty scared of me."
He added, "I think it should tell our Republican Party, not only should you vote for me because of the principles I've expounded and the record I've created ... I'm the guy the Democrats nationally fear most."
GOP in the lead in Virginia
In Virginia, Democratic Gov. Tim Kaine, who also is the current chairman of the Democratic National Committee, must step down after one term under state law.
Republicans are heartened that they don't have a primary on their hands.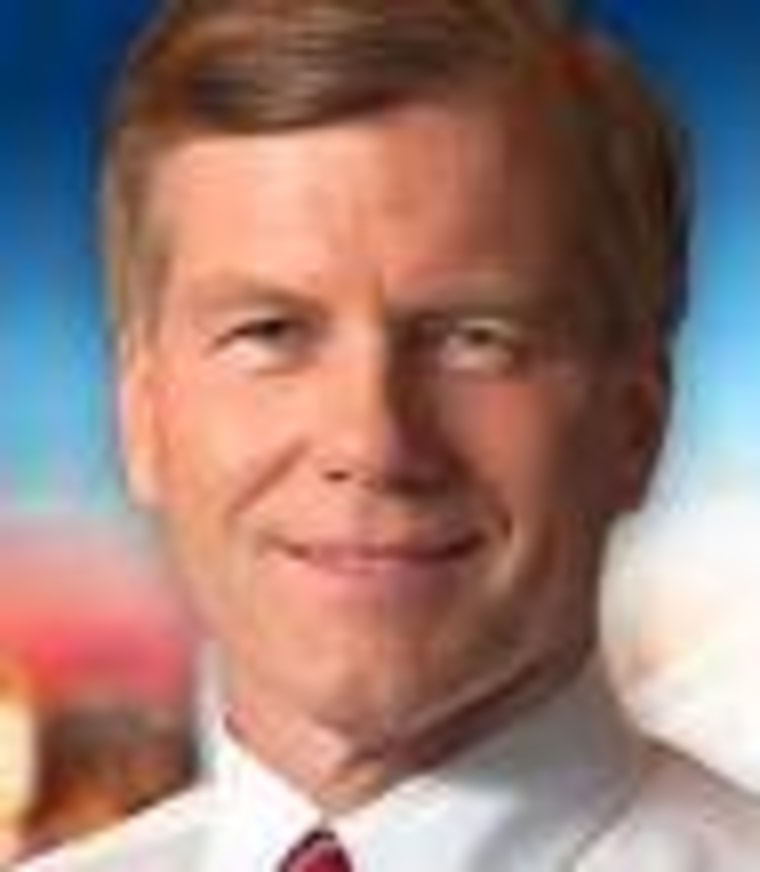 Bob McDonnell, the popular state attorney general, has a hefty bank account and a clear path to the GOP nomination. Polls show him leading all three of his potential Democratic rivals, who are competing in an increasingly fierce June 9 primary.
They are former state House Democratic Caucus leader Brian Moran; state Sen. Creigh Deeds; and Terry McAuliffe, the former DNC chairman who counts Bill and Hillary Rodham Clinton as close friends.
McAuliffe's celebrity connections and fundraising prowess have brought significant national attention to the race. That's made him a target of his Democratic rivals. Polls show McAuliffe edging into a lead with as much as one-third of the primary electorate still undecided.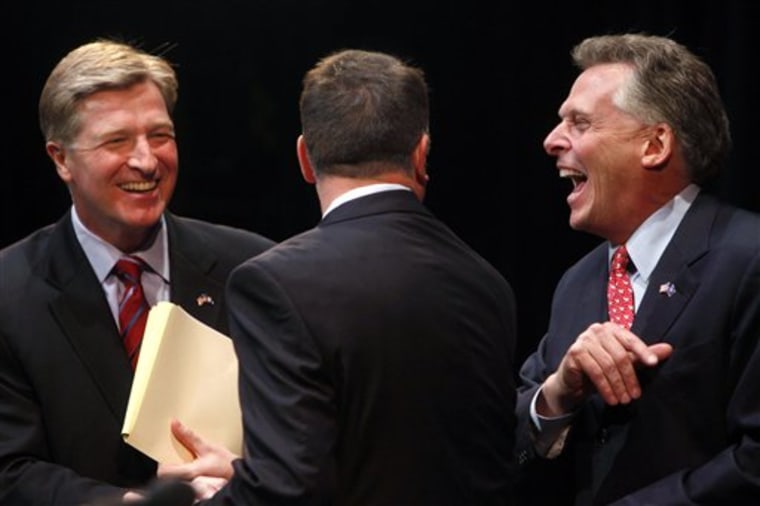 McAuliffe, a multimillionaire businessman, sought to make a big impression from the start. Early in the race, he went on television across the state with ads to define himself. He has had former President Clinton and celebrities such as singer will.i.am campaign for him. McAuliffe has raised more than $5 million, compared with nearly $3 million for Moran and just over $2 million for Deeds.
Moran is well-known in populous northern Virginia and has deep family connections in the state. His brother, Jim Moran, is a 10-term member of Congress from Alexandria, just outside Washington.
Deeds has run statewide before, narrowly losing the attorney general's race to McDonnell four years ago. Deeds is from rural western Virginia and is more conservative than his Democratic rivals.
McAuliffe channels Obama
In their final debate this past week, the candidates' closing pitches illustrated the central dynamic of the race: Moran and Deeds cast themselves as proven leaders while McAuliffe channeled Obama's call for change and bipartisanship.
"If you're looking for someone to go to Richmond and shake it up, think outside of the box with a business background who is willing to ... bring the new fight down there," McAuliffe said.
As national chairman of Hillary Clinton's presidential bid, McAuliffe campaigned hard against Obama in the primary but supported him in the general election and now mentions the president every chance he gets.
Moran is trying to counter McAuliffe's efforts to link himself to Obama, running a radio ad in heavily black areas of the state reminding voters of his rival's connections to Hillary Clinton and unleashing a TV ad that says: "Barack Obama ran against exactly the kind of big-money politics that McAuliffe represents."
Political observers suggest a low primary turnout would benefit Moran or Deeds, while a larger turnout would help McAuliffe, who is trying to attract new voters as Obama did.
Democrats haven't held a gubernatorial primary in Virginia since 1977. Since then, the state has changed dramatically, with the Democratic-leaning Washington suburbs and the Tidewater area experiencing a population boom that has nudged the state to the left.
Even so, Roanoke College's Wilson said: "This is a relatively conservative state and I'm not convinced Republicans are completely out of touch here."