Lured across the English Channel by an unexpected frenzy of radio chatter, the Nazi predators sliced through the waves toward an unknown enemy.
It was shortly after midnight on April 28, 1944. Within a matter of 2-1/2 hours, an ambush by a German E-boat flotilla had brought misery to hundreds of American families.
A secret dress rehearsal for D-Day had been interrupted with deadly consequences.
Nicknamed "Long Slow Targets" by their crews, the U.S. landing craft proved to be no match for the 50-mph German torpedo boats. The hit-and-run attack left two American vessels ablaze and sinking. A third had been struck in the stern and was badly damaged.
As hundreds of American servicemen floundered amid the burning oil and cold water off England's southern coast, futile cries of "help" and "mom" echoed across the darkness. At least 749 U.S. sailors and soldiers would be dead by dawn.
Code-named Exercise Tiger, the ill-fated D-Day dry run was at the time America's costliest incident of the war (only Pearl Harbor was worse). The attack claimed more than three times as many lives as the amphibious landing at Utah Beach in France, the assault they had been practicing for at Slapton Sands in picturesque Devon county.
But now, 65 years after the disaster was hushed-up by military chiefs, historians believe lessons learned from the little-known tragedy helped to ensure the success of the D-Day landings less than six weeks later.
"These people were training for a military operation in the midst of a war," said Dr. Harry Bennett, a World War II expert based at Britain's University of Plymouth. "Without Exercise Tiger, the liberation of Normandy, France and Europe might have been a more protracted and bloody process."
Haunted by carnage
For the servicemen who made it back to shore, such sentiments don't make the horrors they witnessed any easier to bear.
Many survivors say it isn't memories of Utah or Omaha beaches that haunt them decades later. It's the carnage of the pre-invasion practice gone wrong that live on in their nightmares.
Steve Sadlon, who was a radio operator aboard the first landing craft struck by the German E-boats that night, recalls being awakened by the "scraping" sound of a torpedo that failed to detonate. Moments later, an explosion ripped through LST 507, which was fully loaded with trucks, military equipment and soldiers. (LST is an acronym for Landing Ship, Tank.)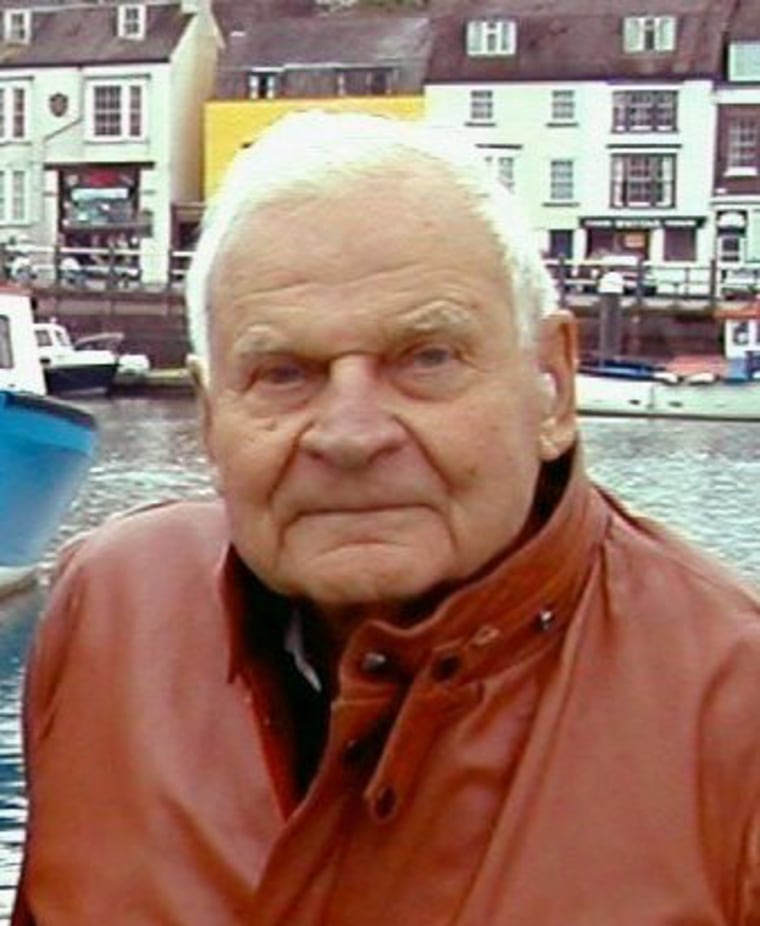 "It was an inferno," said Sadlon, speaking from his home in Ilion in upstate New York. "The fire was circling the ship. It was terrible.
"Guys were burning to death and screaming. Even to this day I remember it. Every time I go to bed, it pops into my head. I can't forget it."
Sadlon, who was aged 20 at the time, retrieved his pistol and a floatation belt before leaping into the frigid English Channel.
"Guys were grabbing hold of us and we had to fight them off," he recalled. "Guys were screaming, 'Help, help, help' and then you wouldn't hear their voices anymore."
Tracers light the sky
Paul Gerolstein, then a gunner's mate 2nd class, recalls a fireball rising "60 or 70 feet in the air" after Sadlon's LST was struck by the second torpedo.
"Our radar gave us the German positions and we started to return fire," said Gerolstein, an 88-year-old retired police lieutenant who now lives in Port Charlotte, Fla. "I vividly remember the German tracers were light green while our tracers were red.
"The convoy was given orders to scatter and the battle was over before we knew it.
"But my captain, John Doyle, decided to stay. 'We came here to fight the Germans and we will stay here and fight,' he ordered. We went back and threw cargo nets over the side and picked up 70 or 80 survivors."
Gerolstein recalls working with a "strong as a bull" colleague named Gerhard Jensen to pull seven or eight wounded servicemen to safety.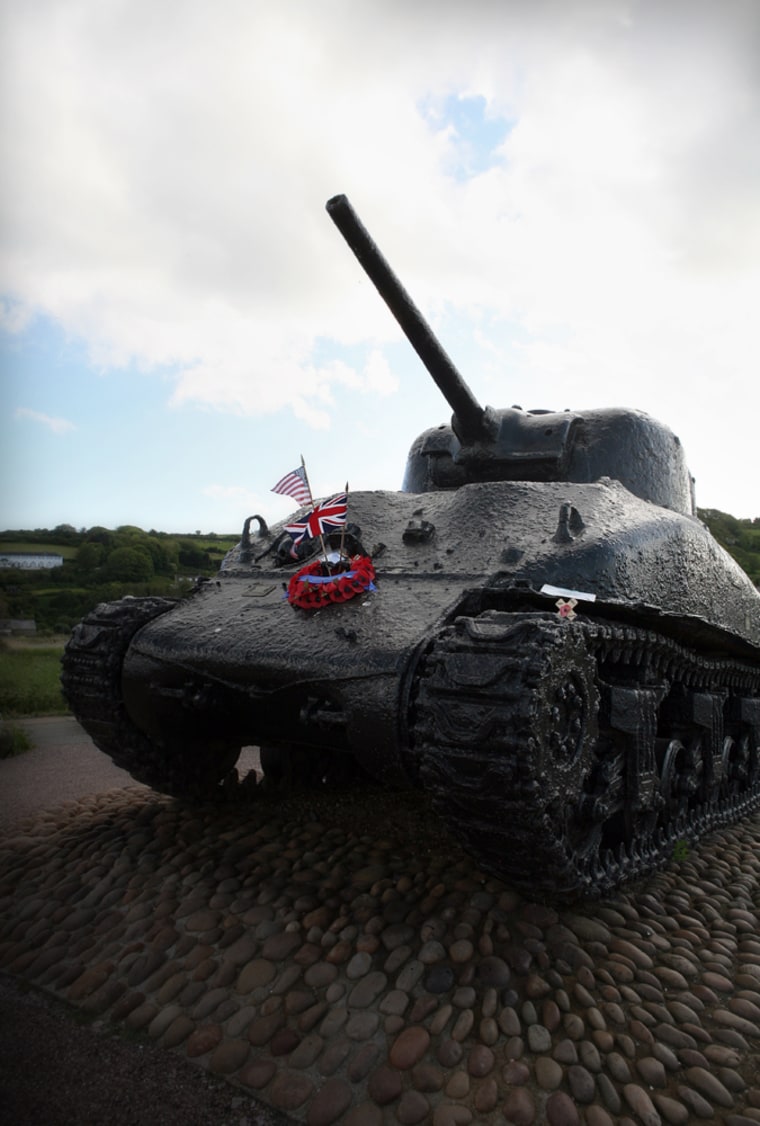 Sadlon ended up spending about four hours in the frigid English Channel before he was finally hauled aboard an American landing craft. Unconscious and suffering from hypothermia, he was initially mistaken for dead.
But, like many Exercise Tiger survivors, he would participate in the D-Day landings just 40 days later.
"In comparison to the E-boat attack, Utah Beach was a walk in the park," Sadlon said.
D-Day nearly scrapped
The deadly ambush left Allied commanders rattled. Ten U.S. officers with detailed knowledge of the looming Normandy invasion were missing and the possibility that any of them been taken prisoner on the German E-boats was a major concern. Scrapping "Operation Overlord," the name given to the D-Day landings, was discussed at the highest levels.
But the emergency ended when all ten bodies were eventually recovered. The German crews had no idea they had stumbled upon a secret test run for the Normandy invasion.
The reverberations of the disaster, though, were to last for decades. Determined to ensure the sneak attack would not jeopardize the planned D-Day assaults and concerned about the impact on morale, historians say the U.S. military moved to keep the disaster cloaked in secrecy.
Doctors treating injured soldiers and sailors at English hospitals were told to act as if they were veterinarians treating animals. Injuries and ailments only. No questions were to be asked about what had occurred. Medical staff were also told not to keep any records. 
Officials informed victims' families simply that they were "missing in action" after maneuvers at sea. The servicemen were threatened with court-martial if they ever discussed what had occurred. Many took the "ever" very literally.
Nathan Resnick, who was aboard one of the other landing craft in the attacked convoy, said: "We were told not to say anything. I was married for 40-something years and never told my wife a word."
Frank Derby, a gunner's mate 3rd class who now lives in Fallston, Md., added: "Our officers made it very clear that we'd be court-martialed if we breathed a word of it. That scared the hell out of all of us."
After the war ended, the vast majority of the men who returned to the U.S. kept their mouths shut.
Meanwhile, the U.S. government also kept mum. In 1954, the U.S. Army unveiled a granite obelisk at Slapton Sands recognizing the sacrifices made by 3,000 local residents who a decade earlier had "generously left their homes and their lands" for several months so the area could be transformed into an almost-real battlefield.
Because the 3-1/4 mile stretch of coast closely resembled Utah Beach, the U.S. military had taken over 30,000 acres of English soil for a series of mock landings including Exercise Tiger. The live-fire rehearsals were intended to toughen up raw servicemen before they stormed the beaches of occupied France.
But the Army's marker made no mention of the huge loss of American life that occurred on April 28, 1944.
It would be 30 more years before Ken Small, a local guesthouse owner who became troubled by the story of Exercise Tiger after finding bullets, shrapnel and buttons on the beach, would right what he perceived as a wrong.
Small, who died in 2004, fought for more than a decade to recover a submerged Sherman tank that had been found about a mile offshore. It now serves as a memorial to the American servicemen who were killed.
"Exercise Tiger was a bit of an embarrassment but that is no excuse to not recognize the hundreds of men who died,"  said Small's son Dean, who is director of the non-profit group behind the Slapton Sands Memorial Tank. "It's important that people understand all aspects of war. It's not all glory and planting flags at the top of hills."
Lessons learned
Dr. Bennett cited the need for more co-ordination between the U.S. and British navies was the key lesson learned during Exercise Tiger. A typo in order papers meant ships from each country were using different radio frequencies on the night of the deadly attack. Communication would become a top priority before D-Day.
Dr. Bennett said the Exercise Tiger disaster also "underscored" the importance of adequate escorts for naval convoys and of quelling the threat from German E-boats.
"After D-Day, the Allied forces specifically went after them to neutralize that threat by taking them out of the equation," he added.
The three-mile long American convoy was also only assigned one escort vessel. A second British ship that was due to accompany them — a World War I-era destroyer — had suffered minor damage to its hull hours earlier and was kept in port.
"It was a disastrous attack. The Germans were in the right place at the right time and the Americans in the wrong place at the wrong time," said Dr. Bennett, the author of "Destination Normandy: Three American Regiments on D-Day."
"It was a horrendous situation, but whenever you're training for war there's always going to be casualties and accidents."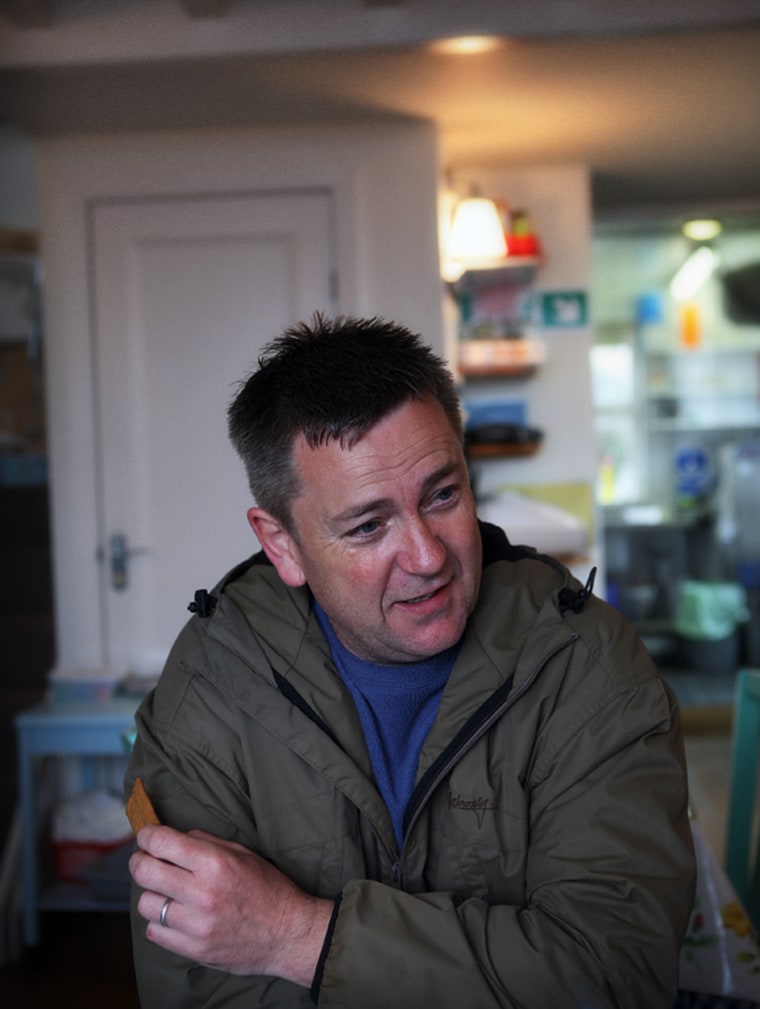 Steve Mutton, 38, a Chicago-born local historian who moved to England as a teenager, said that Exercise Tiger was "all about doing everything exactly the same way as it would be done on D-Day to see what mistakes would come out of it."
He said the attack on the convoy revealed the lack of training U.S. troops had received. For instance, many of those who died in the English Channel failed to use their floatation devices properly.
"Because they were called life belts, many men put them around their waists instead of their chests and with the heavy kit they were carrying they toppled over head-first in the water and drowned," Mutton added.
Command errors?
Lessons may have been learned, but survivor Resnick, 85, who now lives in Van Nuys, Calif., remains convinced the victims were badly let down by American and British commanders. The disaster, he insists, could have been avoided if the convoy had been assigned adequate support from escort vessels.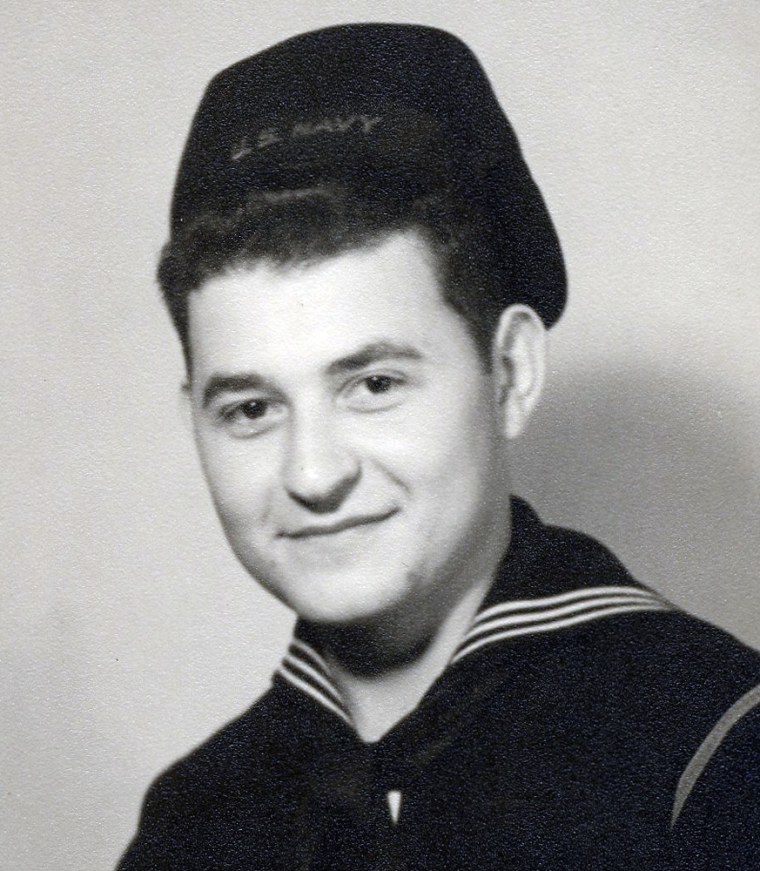 "It was a tragic night," he said. "High Command really goofed. We were basically all alone out there. There's no excuse. We should've had quite a few escorts on a big operation like that. There were plenty of escort vessels around because they were getting ready for D-Day.
"High Command had reports of E-boat activity. That should've been a red flag. They just didn't pay attention to it.
"So many young men — 18, 19, 20 — perished. They deserved better.
"Their families should've been told the whole truth. It's really not right."
Eisenhower criticized
While historians dismiss claims of a cover-up by pointing out that some details of the Exercise Tiger deaths were released in August 1944 and highlighting that many documents relating to it were declassified long ago, some survivors have more questions than answers about what happened that night.
Sadlon, who was a 3rd class petty officer at the time, only learned of the death toll when fellow veterans started to defy the gag order 40 years on, allowing the puzzle to be pieced together.
"Nothing was said about all of those guys who lost their lives," said Sadlon, 86.
"With E-boats and submarines out there, why would you send 9 LSTs into the English Channel with just one escort? If (Supreme Allied Commander Dwight D.) Eisenhower was alive, I'd really lay into him."
Laurie Bolton, whose 19-year-old uncle Sgt. Louis Archer Bolton was killed during Exercise Tiger, believes the military's decision to hush up the attack resulted in victims and their families being treated with a lack of respect.
Her family was initially only told that he was "missing in action." Her uncle's body was never recovered.
Holding out vain hope
Amid prayers that her uncle may still be alive, Bolton's family, including his teenage widow, Wilma, never held a proper memorial service.
"We never really knew what happened to my uncle," said Laurie Bolton. "Because there was no body, his mother held out hope that he'd been captured by the Germans and suffered amnesia.
"It was many years after the war was over before she accepted it."
Bolton, 56, from Kingsburg, Calif., now organizes regular visits for survivors and victims' families to the Sherman tank memorial in England. The U.S. government also provided a plaque at the site in 1987.
"We have no grave to visit but the memorial is close to where my uncle took his last breath," Bolton said. "When I'm there, I sometimes just sit on the beach and imagine him pulling on his gear and getting settled and the ship going out — and suddenly this huge explosion.
"I don't believe they received adequate recognition. It was a military blunder and the military doesn't want to talk about its blunders.
"It brings comfort to some of the veterans that important lessons were learned during Exercise Tiger that saved lives on D-Day."