The first visible chunk of federal stimulus money to reach Elkhart County landed in this tick-ridden wetland near the Michigan border. Its arrival was great news for Matt Ingle, a 24-year-old father of four who had been unemployed for four months when he landed a job doing battle with the garlic mustard plant that is invading this nature preserve.
"I took it in a matter of seconds," Ingle said of his decision to accept the job, even though it pays $3 an hour less than his old job at a truck factory, lasts only 16 weeks and isn't quite full time. "I was taking anything I could get a hold of. It's that bad out there right now."
Ingle pushed through the brush on a hot afternoon, pulling up the delicate but invasive flowering garlic mustard and crushing the plant between his leather gloves. In the thick brush closer to the banks of the pond, co-workers wielded gas-powered weed-whackers.
These young people are members of the newly created Young Hoosiers Conservation Corps — one of the first systematic efforts in Indiana to produce jobs directly from federal stimulus money.
The state launchedthe corps on May 1 with its $24 million share of $1.2 billion in federal stimulus money aimed at helping the young jobless — teenagers, men and women from 16 to 24. The money was distributed by the U.S. Department of Labor by doubling the annual funding to states through 1998 Workforce Investment Act.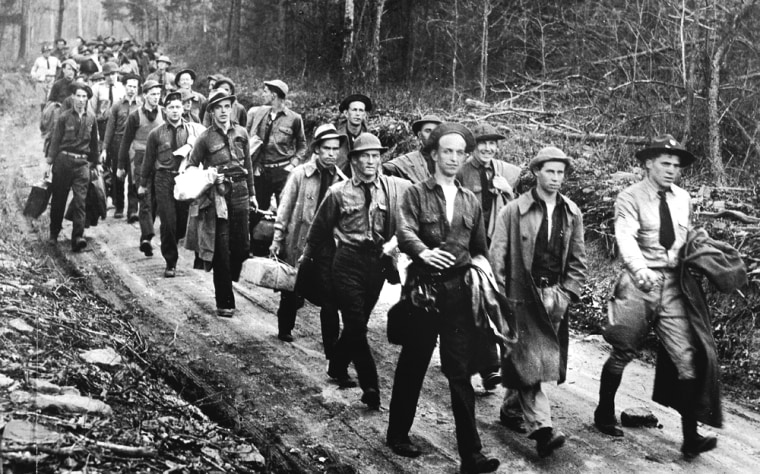 The Indiana program, a throwback to the Depression-era Civilian Conservation Corps, is a boon to the state Department of Natural Resources, which will get about 2,000 summer workers to help maintain and upgrade parks and other state properties.
It is also exemplifies the rapid and often chaotic process of disseminating the federal stimulus cash, and the inevitable disagreements over the process.
"The stimulus funds have been shot out of Washington like a water cannon," said Jim Philipps, spokesman for the National Association of Counties, which is scrambling to help its members capture federal money and put it to the best use. "It's a challenge to get them, and then put them to use fast and effectively to create jobs."
In Elkhart County, officials expressed dismay that only 27 of the 2,000 corps jobs will be filled there. If the jobs had been apportioned by population, the economically battered county would have received about 50 positions. And it could have gotten even more if its high unemployment rate — 17.8 percent in April, compared to the state rate of 9.9 percent — had been considered.
'We were really excited'
"When we heard about (the conservation corps program) we were really excited," said County Commissioner Terry Rodino. "We understood there were great opportunities and could get a lot of kids working this summer … and we got our expectations fired up."
But the outcome was a disappointment here, because what the state needed — to tackle a backlog of projects, such as park building repair, trail maintenance, lake clean-up, as well as some administrative projects at state historical sites — didn't align with the places with the greatest need for jobs.
Elkhart County has no large state parks. Indeed, a preliminary list from Department of Natural Resources identifying projects for the conservation corps workers showed work sites in all Indiana counties except Elkhart.
States have considerable latitude in deciding how to spend the money. And in some cases, counties have more control over the funds.
In Pima County, Ariz., for instance, the money is being used to match young people to jobs in the public and transportation sectors, as well as cover salaries for youths working in participating local businesses. Under the program, workers put in between 30 and 40 hours a week at $7.25 per hour for anywhere from four to seven weeks. All told, the county is hoping to provide about 2,000 jobs with the money.
But in Indiana, Republican Gov. Mitch Daniels elected to use the funds for improving state parks.
After negotiations between local and state officials, Elkhart County's state-owned Pipewort Pond reserve was included in the Young Hoosiers program. There are now two crews — a total of 13 employees — working in the county —  out of 1,000 hired so far statewide. Fourteen more will be hired in Elkhart County during the second and final round of hiring, said Marc Lotter, spokesman for Indiana's Department of Workforce Development.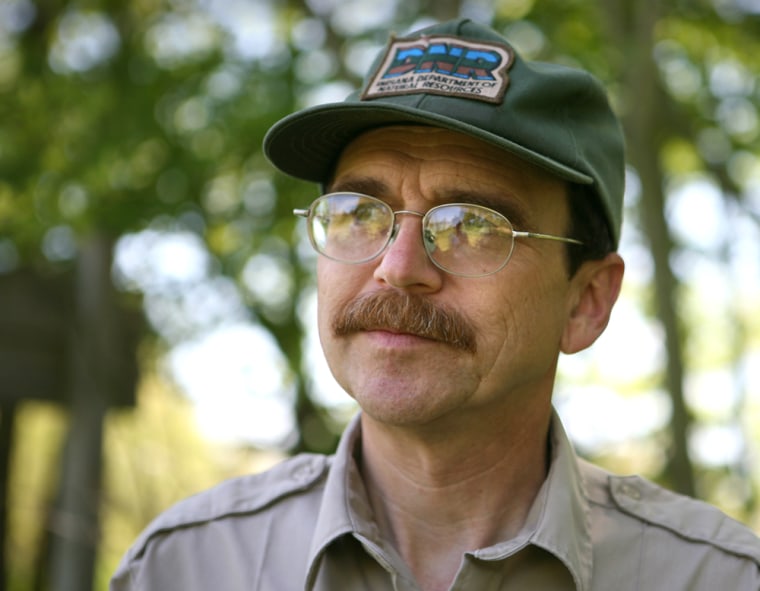 Rich Dunbar, regional ecologist for the state, said the crews already have made significant progress eliminating the pesky garlic mustard at the 153-acre Pipewort preserve, as well as clearing trails elsewhere in the county. He said the corps workers are a huge help to the Department of Natural Resources, bolstering a staff thinned by state budget cuts. But he said there is a limit to the number of new workers his staff can absorb, since there are administrative and transportation constraints. 
"Probably a lot of what pops into people's minds when they hear conservation corps is make-work projects — a lot of people standing around leaning on shovels," Dunbar said. "But these are things we really wanted to get done. We took as many people as we could effectively use."
Meantime, the state is "acutely aware" of the need for more jobs in Elkhart County, according to Lotter of the state's employment department. "We are working with local government to bring a few additional jobs to the area," he said.
For a few, the jobs provide a welcome stopgap measure until they can get on their feet.
Tawsha LaRue, a 19-year-old from Columbia City, was laid off by Wal-Mart and finally decided to join the Army after she couldn't find another job. Her summer job fighting garlic weed provides an income until she starts basic training.
Rhys Canaday, a 20-year-old from Goshen who was laid off from construction work, is hoping to train as a chef. For now he's sweating it out in the woods trying to save some money to get back to school.
"This is something I wouldn't do forever," he said. "But it's an OK job. … At least it's outdoors."
What do you think? Are trail crews a good use of federal stimulus funds? What's the money being spent on in your state or community? Visit the Elkhart Project blog and share your thoughts.