California voters rejected a contentious ballot initiative Tuesday that would have banned state and local governments from tracking race in everything from preschools to police work.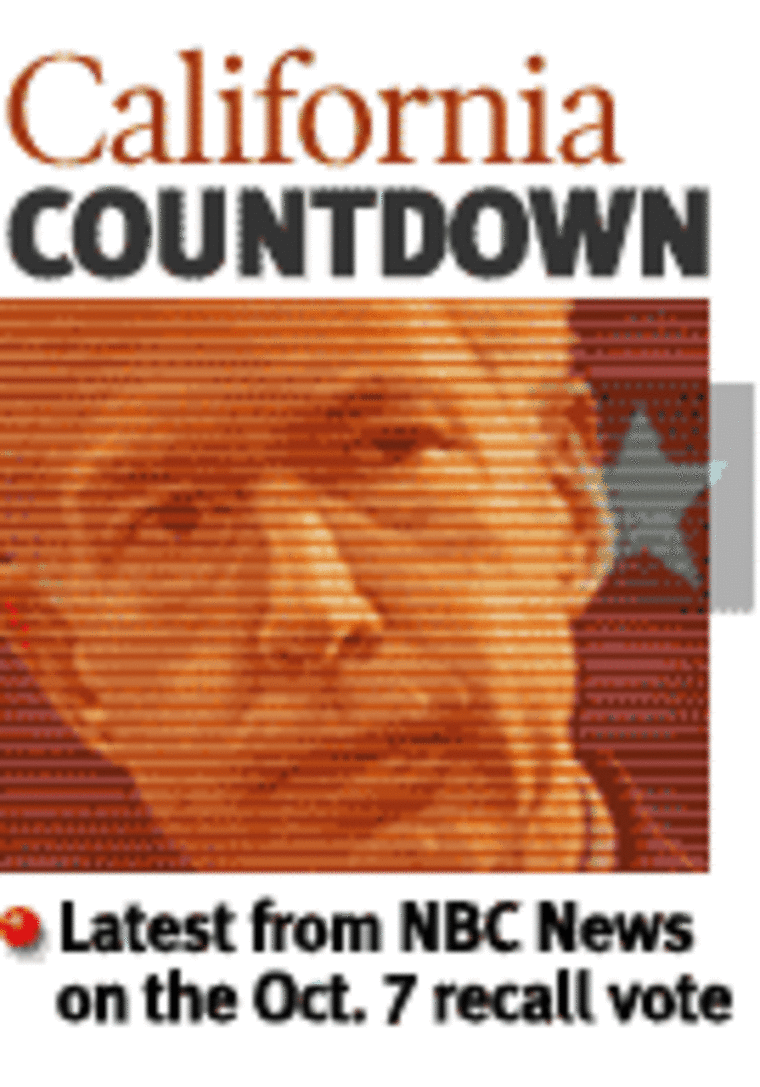 BACKERS HAD heralded Proposition 54 as a break from race-conscious public policies. But voters across the racial spectrum rejected the measure, which would have ended collection of racial data, according to an exit poll conducted for The Associated Press and other news organizations.
The ballot's only other proposition, which would divert billions of budget dollars to rebuilding a crumbling infrastructure, also failed, according to exit-poll projections. That initiative, Proposition 53, was far less ideological than the racially charged Proposition 54, and proponents were resigned to its defeat ahead of time.
A well-organized coalition of critics hammered Proposition 54 as a brazen blow against anti-discrimination policies. Backers insisted that it would be a leap toward a "colorblind society."
The proposition would have banned the collection or analysis of racial information in public education, contracting and employment. It would have been the first of its kind in the nation.
Instead, strong majorities of whites, blacks and Hispanics voted it down, according to the exit poll.
California's past dabblings in direct democracy have seen voters incite anti-tax revolutions and doom bilingual education and affirmative action. Often, precedents passed here find their way to other states.
That has been the model for Ward Connerly, the University of California regent who put Proposition 54 on the ballot. A polarizing figure since his Proposition 209 banned race-based preferences in 1996, he campaigned on the assertion that public policies that fit people into racial boxes were outdated and destructive.
Although overshadowed by the gubernatorial recall, Proposition 54 opponents managed to attract their share of high-profile opponents. A fusillade of television ads featured former Surgeon General C. Everett Koop and the Rev. Jesse Jackson.
Their strategy was to kill it by attacking its Achilles' heel: language they said would prevent doctors from tracking how diseases afflict different populations. That, they said, made the proposition a life-and-death vote.
Connerly decried that attack as both wrong and disingenuous and has said he might refile a future proposition that would make an exemption for medical research airtight against critics.
RARE LOSS FOR PROPOSITIONS
While California has reinvented its laws through such ballot propositions, Tuesday's special election was be an exception.
Proposition 53 had propose to steer 3 percent of each year's state budget into a fund to fix roads, bridges and sewage plants.
Proponents openly downplayed its chances, suggesting it would get caught up in voters' perception that California's finances need fixing before any new priorities are established.
It received a late infusion of cash from American Indian tribes who supported Democratic gubernatorial candidate Lt. Gov. Cruz Bustamante that allowed its supporters to splash favorable images across television screens statewide.
But propositions that allocate chunks of the state budget to specific causes have had mixed success, and critics of Proposition 53 said it would drain money from health care, education and other state programs.
© 2003 Associated Press. All rights reserved. This material may not be published, broadcast, rewritten or redistributed.