Wesley Clark's campaign manager quit Tuesday in a dispute over the direction of the Democratic presidential bid, exposing a rift between the former general's Washington-based advisers and his three-week-old Arkansas campaign team, associates said.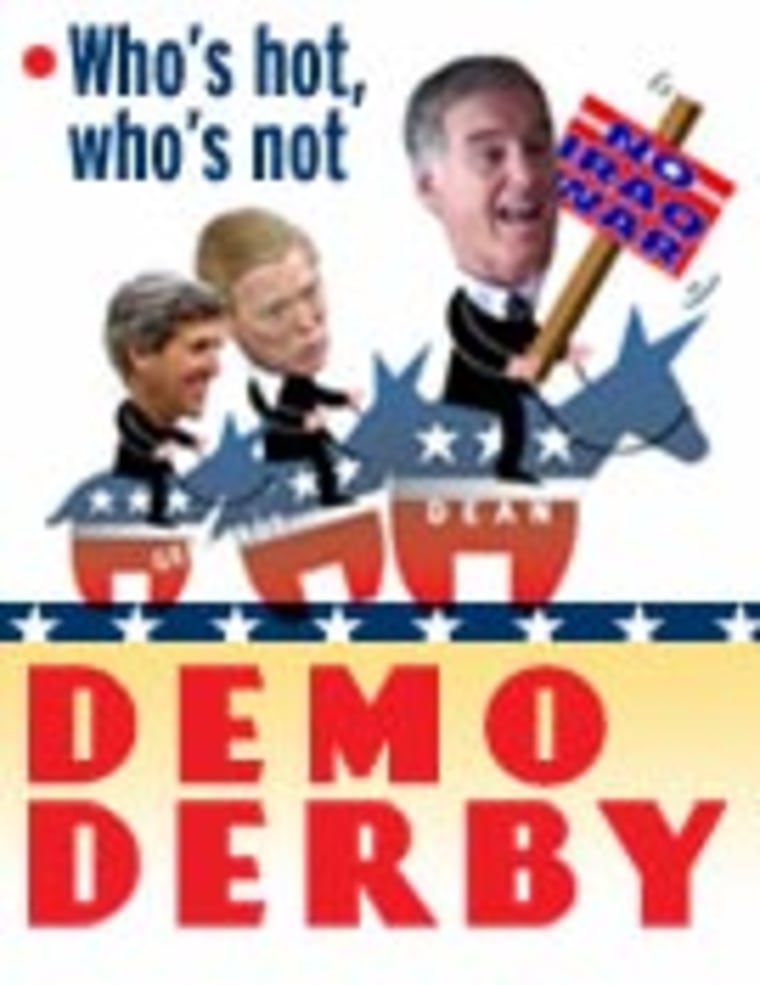 DONNIE FOWLER told associates he was leaving over widespread concerns that supporters who used the Internet to draft Clark into the race were not being taken seriously by top campaign advisers. Fowler also complained that the campaign's message and methods were focused too much on Washington, not key states and the burgeoning power of the Internet, said two associates who spoke on condition of anonymity.
Clark's campaign issued a statement late Tuesday confirming that "Donnie Fowler has chosen to move on from the Clark campaign." The statement credited Fowler with having done "an outstanding job of getting our campaign off the ground."
Fowler, 35, had been at odds with communications adviser Mark Fabiani of California and policy adviser Ron Klain of Washington. All three are veterans of Al Gore's 2000 presidential campaign, part of a large group of Clinton-Gore activists hired by Clark as he entered the race Sept. 17.
From the start, there has been tension between the campaign's political professionals and the draft-Clark supporters.
Fowler complained that while the Internet-based draft-Clark supporters had been integrated into the campaign, their views were not taken seriously by Fabiani, Klain and other top advisers, many of them based in Washington. He warned Clark's team that the campaign was threatening to be overly focused on Washington, a charge leveled against Gore's campaign in 2000.
Fowler, son of former Democratic Party Chairman Don Fowler, was quietly installed as chairman of the campaign in the first days of the bid.
Fowler's departure is the latest blow for a campaign that has gotten off to mixed reviews.
National polls put Clark near the top of the nine-person field, and he raised more than $3 million in the first two weeks of his campaign, a sum that surpassed what several rivals raised in three weeks. However, he has been criticized for flip-flopping on whether he would have supported the congressional resolution authorizing military action in Iraq, and his commitment to the Democratic Party has been questioned.
Clark voted for Presidents Ronald Reagan and Richard Nixon, praised both Bush administrations and had not registered to vote as a Democrat in his home state, Arkansas, before entering the race. The high number of Clinton-Gore officials on his campaign has caused Clark's rivals to question whether the former president is quietly pushing Clark's campaign, a charge strongly disputed by the candidate and Clinton's associates.
© 2003 Associated Press. All rights reserved. This material may not be published, broadcast, rewritten or redistributed.