The California recall election marks a milestone in the life and career of Austrian-born Arnold Schwarzenegger. But 6,000 miles away, in his hometown of Thal — nestled in the rolling hills of southern Austria — it's business as usual. Schwarzenegger's friends say they will be awaiting election results, but cannot get too euphoric on this day because this is what Arnold has always been doing — winning.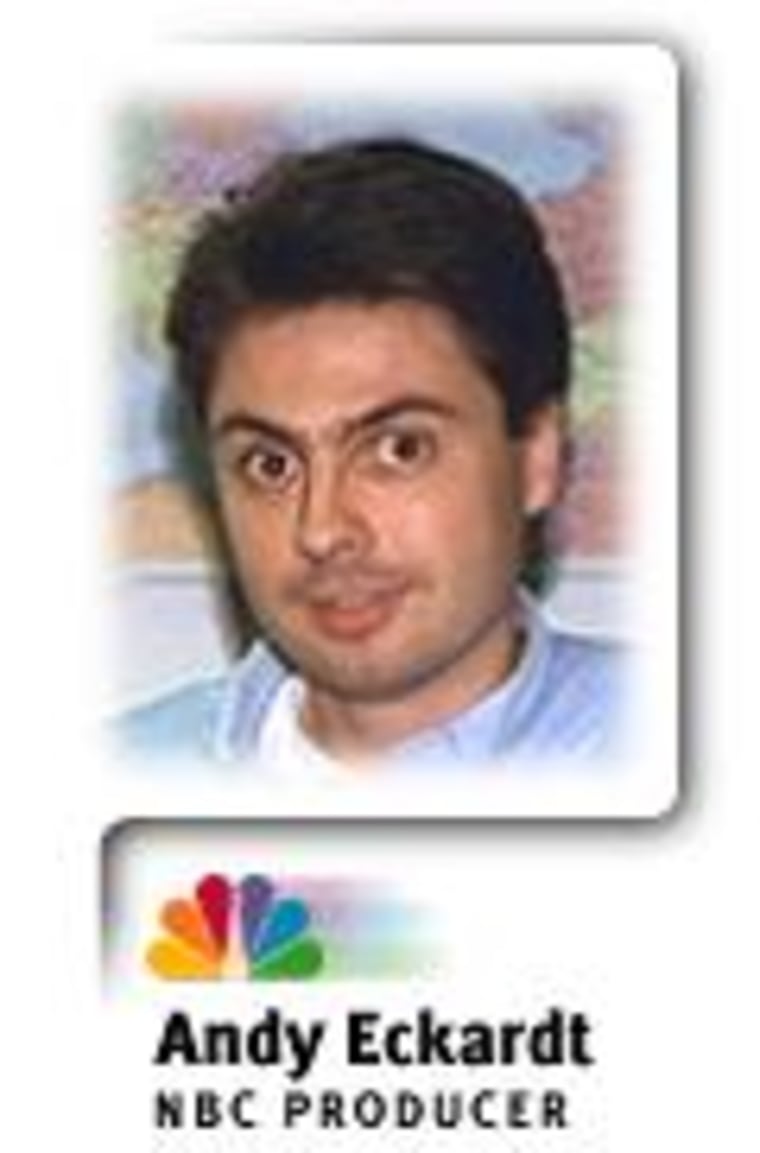 IT IS PEACEFUL and quiet in this small valley in the heart of Austria's "Steiermark" or Styria region. A farmer drives his cattle up a deserted street. The church bell strikes twelve.
For all its connection to the extraordinary California race, election hype around Schwarzenegger has not hit his hometown of Thal, a small village located approximately five miles outside of Graz, this year's European Culture Capital.
Everybody here knows the yellow building on top of a hill, where Arnold spent part of his childhood. The woman who lives in this picturesque farm house today is not too happy about the regular visits from journalists and the increasing influx of tourists.
"Things have changed since Arnold decided to run for governor in the United States," she said, just as a minivan pulled up with a family from California, who decided to swing by during their visit to Austria.
"I am a Republican and I know Arnold will win, so I decided to come see his hometown," the tourist said while snapping a photograph of the dwelling.
No doubt, Schwarzenegger is well known in the village, the region — in fact, all across the globe. But nothing indicates that this is where the famous actor grew up — no plaque, no monument, no Arnold statue. "His mother is not even buried here," said a friendly old lady, who smiled as she watered the flowers at the tiny cemetery.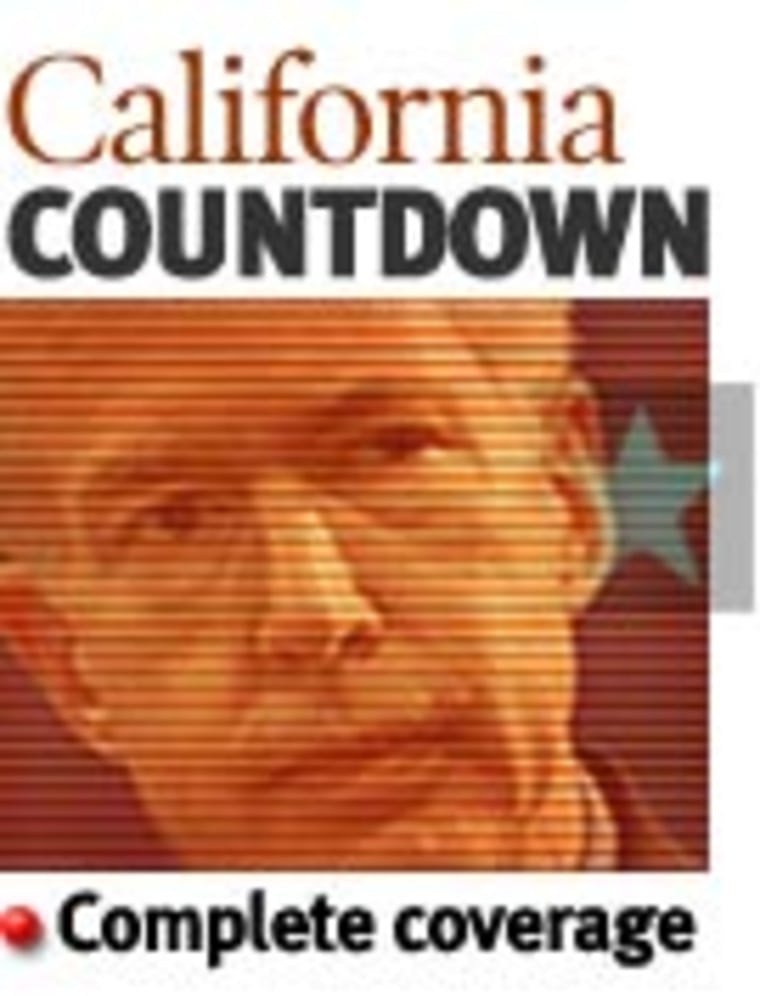 Life has not changed much since Schwarzenegger left here to conquer the world. His old school house has been renovated and still hosts pupils from Thal and neighboring villages. It is located across from the colorful church and adjacent to the town hall, where his father, Gustav, worked as a local police chief.
NAZI ALLEGATIONS In 1990, a probe at the actor's request showed that his father was an active Nazi party member. This revelation by the Simon Wiesenthal center as well as disclosures about comments in old interviews has revived allegations that Schwarzenegger harbored pro-Nazi beliefs. The actor has denied the charges and blamed them on dirty politics by rivals in the California race.
In his home town, friends reject the accusations, saying the actor's ideas were quite to the contrary.
Kurt Marnul, Schwarzenegger's first bodybuilding coach in Graz, has given more than 30 interviews to local and foreign journalists, telling them anecdotes about the times when a group of body builders, including Arnold, helped to protect peace demonstrations, organized by communists and Jews.
"When I told Arnold about an incident I had witnessed in which a Nazi officer at a concentration camp smashed the head of a young child against a tree, Arnold was so upset and appalled, that he immediately wanted to find the guy and lay hands on him," Marnul, 74, told NBC.
Many in this region, including Gerald Sonnenschein, the head of the Jewish community in Graz, view Schwarzenegger as a humanitarian and supporter of Jewish life. "Schwarzenegger personally wrote me to congratulate me on becoming president," Sonnnenschein told the Associated Press. "Community members find the Nazi allegations ridiculous," he said.
RIGHT ATTITUDE Marnul, a famous Austrian body builder himself, met Arnold in 1962 at Thalersee, a small lake which borders the village of Thal.
The local lifeguard, Willi Richter, had introduced Arnold to Marnul, who invited the 14-year-old boy to Graz and trained Schwarzenegger for the first five years of his sporting career.
Dozens of posters on the walls in Marnul's small weightlifting gym in Graz show Schwarzenegger, some of them signed by the actor with the words "To Kurt. Without you, I would not have started bodybuilding."
Marnul describes his close friend Arnold as a very eager and disciplined man, who was only focused on bodybuilding, not interested in politics at all.
"I could see how he wanted to reach higher goals," Marnul said, referring to Schwarzenegger's attitude. "If it would have been up to Arnold, he would have taken his weights to bed with him."
"This is the same little Arnold, the poor little Arnold, who could not even afford to buy himself something to eat in the evening," Marnul said. The coach often bought dinner, after Arnold had reached his daily target.
"Arnold used to cheer up in the shower," Marnul recalled. "It took a while until I found out that he was so happy to see warm running water, which his family did not have at home."
SMALL CELEBRATIONS As Californians decide whether to hand Schwarzenegger the governorship, some fans and friends will gather at a restaurant in Graz to watch election coverage at a so-called "Terminator party."
Among the guests will be Hans Neumayer, the manager of the fitness center at the Arnold Schwarzenegger stadium in Graz, which also hosts a small Schwarzenegger museum.
Like many others, Neumayer is convinced that Arnold will win. "Arnold never stays on one level. After he wins the elections, he will set yet another goal for himself," Neumayer said.
Back in Thal, the mayor and some of Arnold's old schoolmates plan to celebrate at a local eatery, which belongs to Karl Kling, who grew up with Schwarzenegger. If Arnold, as everybody refers to him here, becomes the new California governor, Kling will reserve the best tables in the house for the gathering, below the wall with his personal Arnold Schwarzenegger photos.
"Arnold always had five main goals," Kling said. "He always wanted to be the best body builder, the best actor, one of the richest men in the world, he wanted to marry a pretty woman and he wanted to be one of the most powerful people. It seems as if he is on the verge of achieving that."
Andy Eckardt is a producer for NBC NEWS based in Mainz, Germany.