D-Day for California's gubernatorial recall election is fast approaching. On Tuesday, voters go to the polls in what some observers say will be record numbers to vote on the controversial initiative. Most recent polls have actor Arnold Schwarzenegger in the lead. No matter who wins, however, it is the state's massive economy that is the major issue for voters — and the state's economy is a big mess.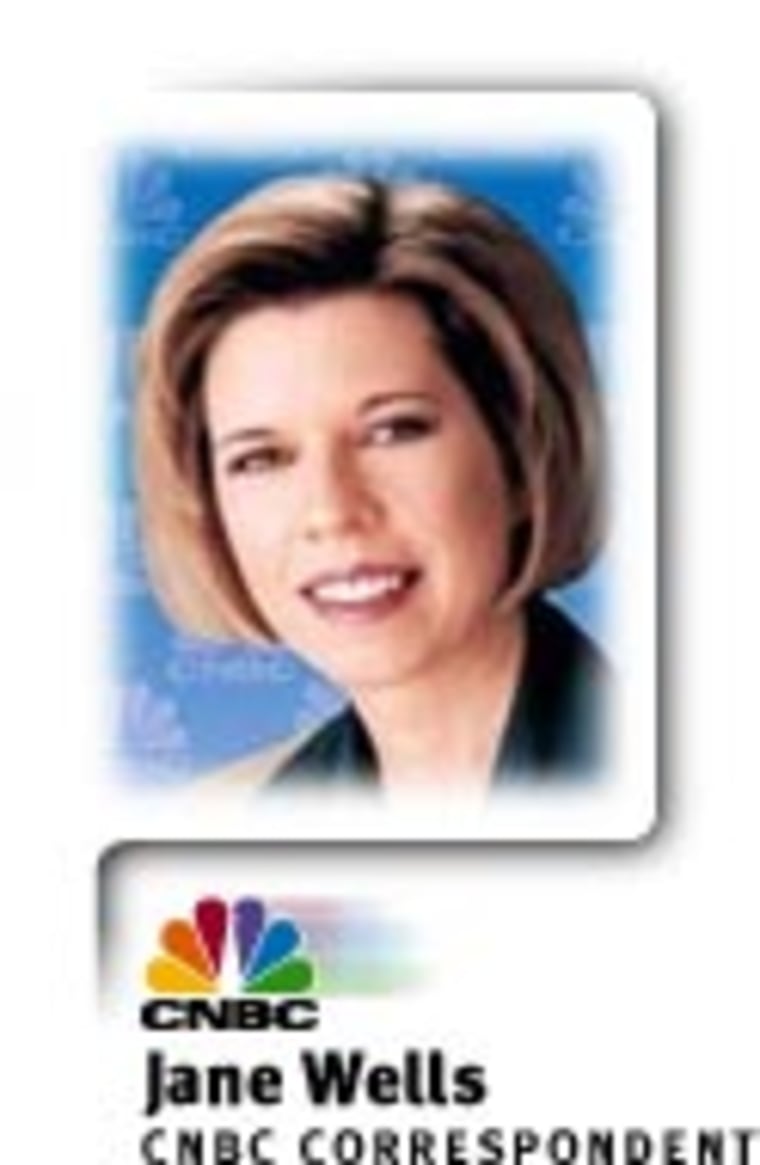 FOR ALL THE stunts and jokes about the recall, this state has serious economic problems. Whoever becomes governor — or stays governor — has plenty of work ahead.
Californians are angry, though not all about the same thing. Some are angry at the governor and the legislature for frittering away a surplus. Others are angry about the costs of illegal immigration. Many are angry about the increased tax on cars — as September wound down last week people went out and bought cars, because on October 1st the car tax tripled. Still other Californians are angry at the recall itself.
On Tuesday, even if 49 percent of the voters vote to keep Gray Davis, the incumbent governor will still lose. Yet Schwarzenegger could replace him with a much smaller vote on the second part of the ballot — he only needs to receive more votes than the dozens of other candidates, most of whom are unknown to voters. So it's quite possible that more Californians could vote to keep Gray Davis than to elect Arnold Schwarzenegger, but the action star would still become governor.
For many California businesses, the central focus of their anger is the high cost of doing business and the tax burden that is sending jobs out of state. And one of the most unusual things about this unusual election is that it has highlighted an often overlooked but critical part of the California economy — small businesses. Rarely has such a small group of people received so much airtime.
Case in point: Ed Laird is CEO of Coatings Resource Corp. in Orange County. In three years, he has let go half of his employees. But it hasn't saved him much money.
"We had three years ago, 100 employees; and our workers compensation rate, now that we have 50 employees, hasn't gone," Laird said.
Laird says workers compensation costs have doubled in the last 12 months, and are up 300 percent in the last few years. Much of his business has moved to Chicago, and he says if he wakes up Wednesday morning and sees Gray Davis still in office, "I think we'll all be in Chicago."
JOB FLIGHT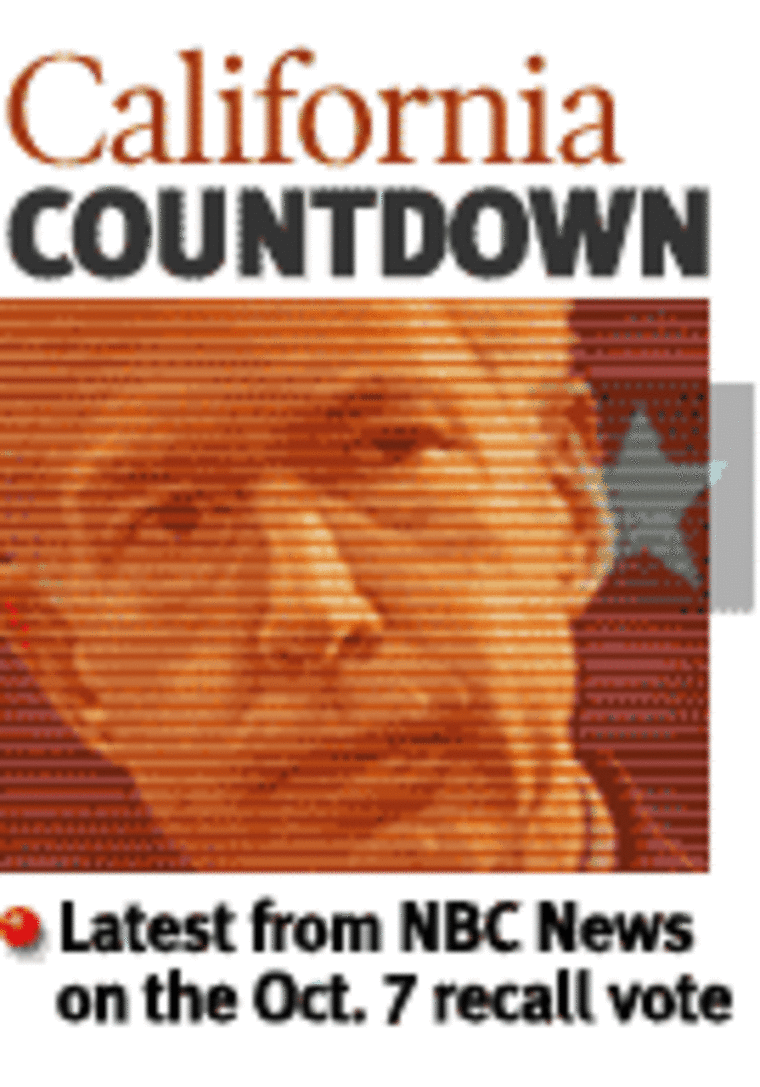 Out in the forest of California's El Dorado County you don't see many rallies for or against the recall. In the nearby saw mill, you don't hear many of the campaign speeches. But it is here where Cecil Wetsel sees the forest through the trees, economically speaking. His family has run Wetsel-Oviatt Lumber Co., an environmentally friendly forestry business, for more than 40 years. But he's losing money and next week he's shutting down. He blames the state.
"I kind of equate it to the patient who sees the doctor and the doctor gives him or her medication and the doctor is starting to feel better," he said.
The doctor in this case is state government, overmedicating businesses with regulations and taxes, Wetsel says. As imports flood the market, Wetsel's workers compensation costs have shot up 400 percent in the last few years. Energy surcharges are as high as $30,000 a month. And health care costs per employee equal the entire salaries for South American lumber workers. That's not even getting into the regulatory hurdles they must jump through to cut down a tree.
"Everything is an endangered species — the owl, the mushroom," said Lupe Molina, a supervisor at Wetsel's lumber yard. "My family is an endangered species."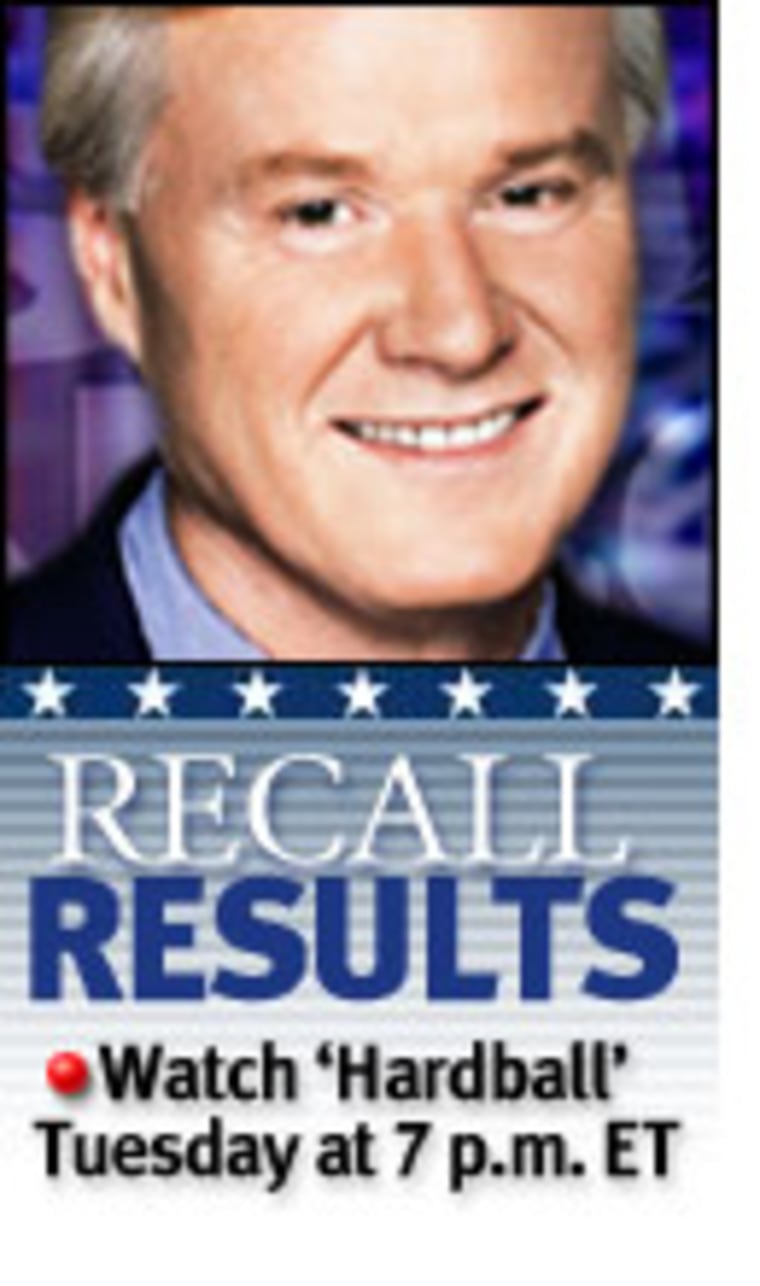 As many small businesses have watched candidate Schwarzenegger deal with accusations of groping women, they say the state government has been groping them for years. The current business climate is one reason bigger companies are staying out of California, including Consolidated Restaurant Operations Corp. in Dallas, Texas, with 6,000 employees in 17 states.
"We would like to be in the market," said John Harkey, Jr., Consolidated Restaurants CEO. "The climate in California needs to become more pro business."
But if the business climate sounds under the weather, the state's own finances are on life support. The current year's $38 billion deficit was taken care of, in part, by putting off $8 billion in costs until next year. And that's not all the next governor will have to worry about.
All the major contenders to replace Gray Davis have promised to roll back the $4 billion car tax immediately.
A court has struck down $2 billion in bonds that the state had planned to issue to cover this year's employee pension obligations. And the same thing could happen to another $11 billion in deficit bonds.
"If the same ruling holds up and is applied to the deficit bond you essentially have a fiscal meltdown at that point," said Daniel Weintraub, a newspaper columnist for the Sacramento Bee.
Add it all up and we're talking potentially $25 billion dollars of red ink right around the corner.
Regardless of who becomes — or remains — California's CEO, fixing the mess will take great skills of persuasion. But for the 120 workers at Wetsel-Oviatt, the outcome of the election won't matter. They've already been told to find new jobs.
If Davis loses, the only Democrat with a shot at replacing him, Cruz Bustamante, says the state needs some tough love of budget cuts and tax hikes. Schwarzenegger is demanding a top-to-bottom audit.
Whatever happens Tuesday, there's one thing you can bet the bank on: no matter who wins, no matter what drastic changes he may propose, someone will challenge it all in court. In fact, angry Californians of all stripes have already started laying the groundwork.