/ Source: The Associated Press
An Iranian opposition group that has provided accurate information about undeclared nuclear facilities in Iran in the past said on Monday that Tehran has been hiding another nuclear facility from U.N. inspectors.
InsertArt(2039960)"WE HAVE INFORMATION about another secret nuclear facility in Iran," an official from the National Council of Resistance of Iran, an exiled opposition group, told Reuters. The official gave no details about the site, but said the council would provide full details on Tuesday.
In an e-mailed statement, the council also said it would provide information on Iran's use of foreign technology in its atomic program, as well as details about the Kalaye Electric Co., where U.N. inspectors found traces of weapons-grade uranium.
Officials of the International Atomic Energy Agency were not immediately available for comment.
In August 2002, the Iranian opposition group broke the news of two undeclared nuclear sites in Iran — a massive uranium-enrichment complex at Natanz and a heavy-water production facility at Arak.
Tehran later declared these facilities to the IAEA, which has placed surveillance cameras at Natanz to ensure that no undeclared nuclear activities take place there.
In addition to the uranium found at Kalaye, the IAEA found traces of weapons-grade enriched uranium at Natanz, fuelling fears that Iran has been secretly purifying uranium for use in an atomic bomb.
Tehran denies it secretly enriched uranium and blamed the traces on contaminated machinery purchased abroad in the 1980s.
The National Council of Resistance of Iran is a coalition of exiled opposition groups and sees itself as a potential replacement for Islamic rule in Iran. But the U.S. State Department and the European Union list the council's armed wing, the People's Mujahedeen, as a terrorist group.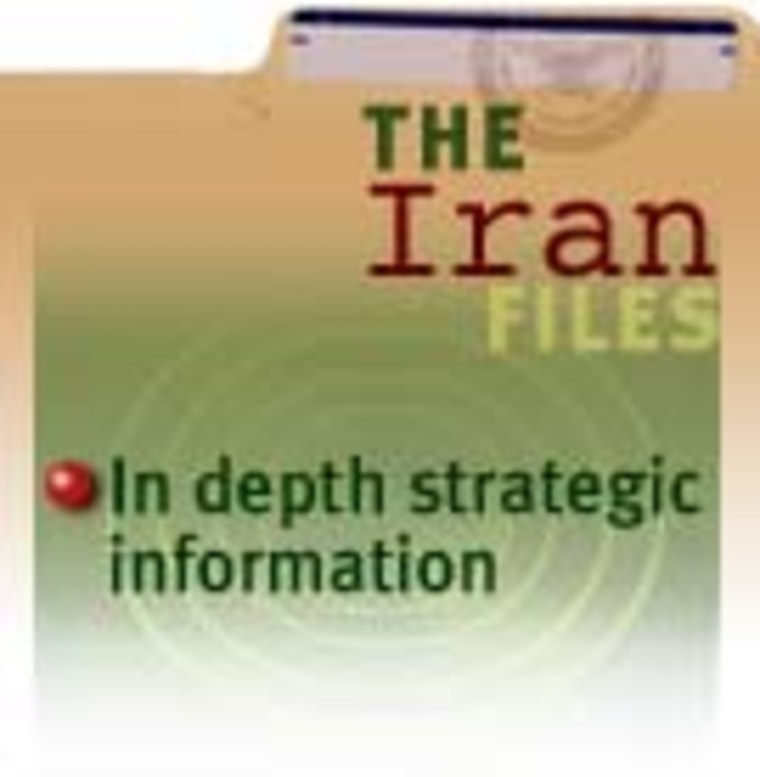 Last month the governing board of the IAEA gave Iran until October 31 to prove it is not diverting nuclear resources to a secret weapons program, as the United States alleges, or face sanctions by the U.N. Security Council. Meantime, IAEA chief Mohamed ElBaradei will be visiting Iran on Thursday.
RUSSIA POSTPONES IRAN PLANS
In a separate development, Russia postponed plans Monday to start up a nuclear reactor in Iran until 2005 saying the delay was due technical reasons and nothing to do with U.S. concerns over its nuclear ties with the Islamic Republic.
A source in the Russian Atomic Energy Ministry told Reuters Moscow's plans to help Iran build the nuclear plant were still intact despite U.S. accusations.
"We are putting off the start-up of the first reactor of the Bushehr plant because much of the technical equipment has not been supplied in time," the source said.
"But mind you this has nothing to do with politics and other issues surrounding Iran at this point."
The huge plant near the southern port of Bushehr was initially supposed to open some time next year.
Speaking on condition of anonymity, the official said Moscow and Tehran still planned to sign a crucial agreement obliging Iran to return spent nuclear fuel to Russia. The two sides have been locked in months of negotiations on the accord.
Moscow has said it is prepared to drop plans to build the reactor if the U.N.'s International Atomic Energy Agency presents evidence of a weapons program.
© 2003 Reuters Limited. All rights reserved. Republication or redistribution of Reuters content is expressly prohibited without the prior written consent of Reuters.