When John A. Muhammad goes on trial Tuesday in the first prosecution of the sniper shootings that terrified Washington one year ago, intricate legal maneuverings over motive, forensics, psychology and the death penalty will unfold before a rapt national audience. But behind the scenes, an equally complicated process of security and logistics will play itself out largely in secret.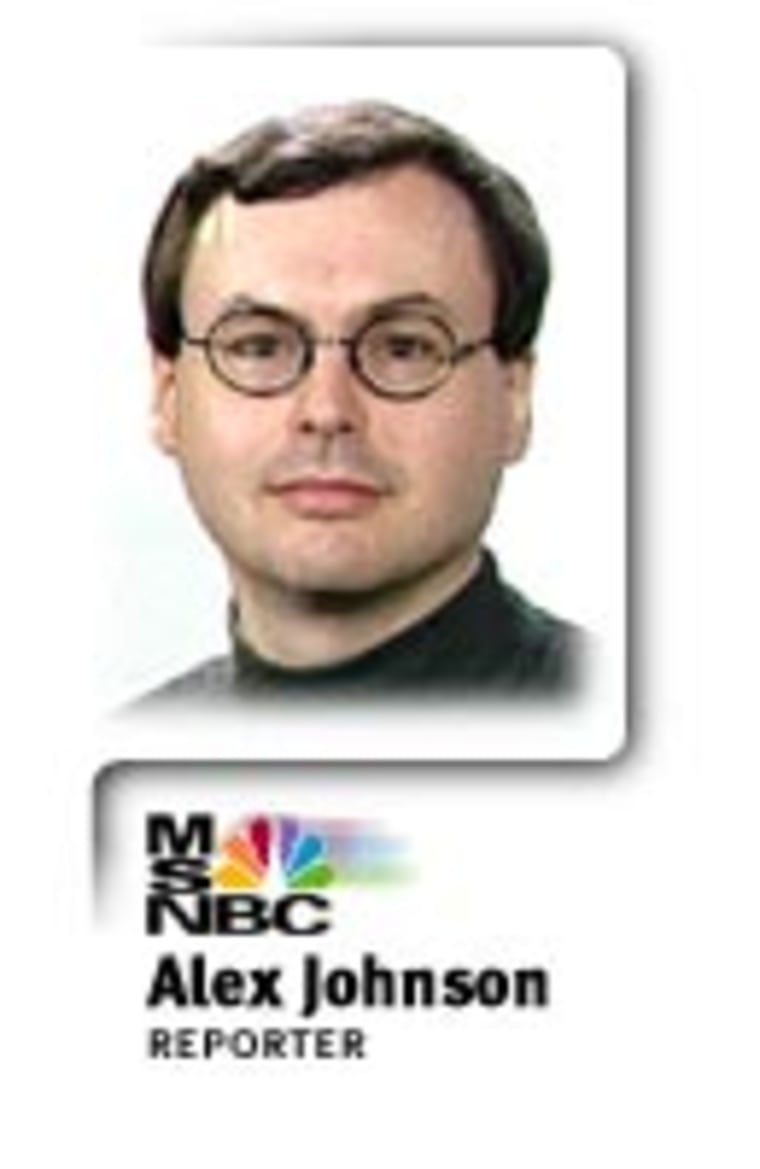 MUHAMMAD, 42, goes on trial in Virginia Beach, Va., charged with capital murder in the shooting death of Dean Harold Meyers, 53, of Gaithersburg, Md., while he pumped gas near Manassas, Va., on Oct 9, 2002. The trial was moved 200 miles away in the hope of finding an unbiased jury, which was quickly deemed impossible in the Washington area.
All told, Muhammad and Lee Boyd Malvo, 18, are charged with 13 shootings, 10 of them fatal, in Maryland, Virginia and the nation's capital. They are also suspected in or charged with shootings in Georgia, Alabama, Louisiana, Arizona and Washington state.
Malvo goes on trial Nov. 10 in Chesapeake, Va., in another of the shootings. But it is the initial trial of Muhammad that is expected to set the template, and prosecutors in other jurisdictions say it and perhaps only a couple of other trials will stand as the final word on last year's three weeks of terror.
Muhammad's attorneys insist that the evidence implicates Malvo as the triggerman. Malvo's attorneys say Muhammad brainwashed the impressionable teenager into doing his bidding, and they intend to mount an insanity defense.
At a hearing earlier this month, Malvo took the Fifth Amendment when he was asked about his relationship with Muhammad. It remains unclear whether Malvo will be called as a witness in Muhammad's trial, but if he is, the spectacle would further complicate an already complex dance of security and coordination across prosecution and defense teams arguing essentially the same evidence in two locations at essentially the same time.
ECHOES OF 1999
It is publicly known that Muhammad was flown to Virginia Beach under heavy guard in the early morning hours of Saturday.
Otherwise, MSNBC.com is not reporting details of security and logistical preparations at the request of court officials. But the measure of the task authorities face can be taken from a strikingly similar, though less widely publicized, case in Alabama.
As is alleged in the sniper investigation, the murder trials of Mario Centobie and Jeremy Granberry in 1999 involved an older man with a gift for gab and a teenager whom he had taken under his wing. They, too, embarked on a multistate crime spree. This one culminated in the shooting death of a police officer.
Centobie, 32, and Granberry, 19, escaped from prison in Mississippi in June 1998. Two days later, they were in Alabama, traveling in the sheriff's car they had stolen. After they ditched the car, Centobie shot and seriously wounded a Tuscaloosa police captain. When they were pulled over in Moody, in St. Clair County, Centobie shot and killed Officer Keith Turner.
Granberry was captured nearby only a couple of days later, but Centobie remained on the run for more than a week until he was found back in Pascagoula, Miss. He was returned to Alabama, where he was held in Etowah County after officials concluded that its jail was more secure than St. Clair County's.
It wasn't.
In October, Centobie sweet-talked a female guard into opening the jail doors for him; this time, he eluded capture for two weeks until he was found in Atlanta, where he was traced through their love letters.
Back in Alabama, a state circuit judge moved the capital murder trials south to Wetumpka, in Elmore County, because of the enormous publicity in St. Clair, a small, rural county where the killing was the biggest story in years. The proceedings were scheduled simultaneously for the second week of May 1999.
STUN BELTS AND SHACKLES
Elmore County Sheriff Bill Franklin was more than willing to do his part — a fellow cop, after all, had been killed. But he knew he was in for a headache. While Granberry appeared only to have been along for the ride, Centobie was a smart, experienced escape artist with a record of violence.
Franklin quickly decided that he needed to work closely with St. Clair County, which sent deputies to Wetumpka to shadow their Elmore counterparts full-time so they would be completely familiar with the territory.
From the first day of jury selection, Centobie and Granberry wore 50,000-volt stun belts and ankle shackles. Wherever they went, they were accompanied by at least two deputies each. Jurors, reporters and spectators were greeted with metal detectors and hand-searches.
Centobie was the scary one. Upon his transfer from St. Clair County, deputies met him at the county line and put a sack over his head so he couldn't learn any landmarks that might help him escape.
Every day as he was marched to and from court, "we blindfolded the fellow," Franklin said in an interview. Even so, he quickly gave his minders a scare.
"On the third morning that we took him to trial, even though he was blindfolded, he marked off the steps, and I remember one of the jailers telling us, 'Hey, watch this,'" Franklin said.
"And every right, every left — he had marked off in his mind how many steps he had to go. He could stop on his own and turn left or turn right, and he knew on his own exactly how to get from point A to point B."
Thereafter, Centobie was held in a different jail cell every night.
STRETCHED TO THE BREAKING POINT
The trials took place at opposite ends of the Elmore County Courthouse.
Centobie, the triggerman, was convicted of capital murder and remains on Alabama's death row. Granberry was convicted of murder and is serving life in prison without parole.
Their trials were over in only four days. Even so, the dual proceedings created a logistical thicket. The judges, the court officers, almost two dozen witnesses and 75 exhibits of physical evidence had to be moved 85 miles south from St. Clair County, whose district attorney had to appoint separate teams of prosecutors. Motions and conferences, too, had to be coordinated with separate defense teams.
"It took quite a lot of officers down," said St. Clair sheriff's Capt. David Garrett, who, as a deputy leading the SWAT unit at the time, was in charge of running things from his end. The cases caused a "tremendous stretching of resources."
MUCH BIGGER TASK IN VA.
Peter Greenspun, an attorney for Muhammad, said in an interview that he thought the Virginia trials could be handled quickly, largely because he expected jury selection to go swiftly and because he would be surprised if Malvo were called after it became clear at last week's pretrial hearing that he would not testify.
But law enforcement officers and other court officials disagreed, especially about jury selection. They predicted that each trial would last six to eight weeks, creating an overlap of as long as three weeks.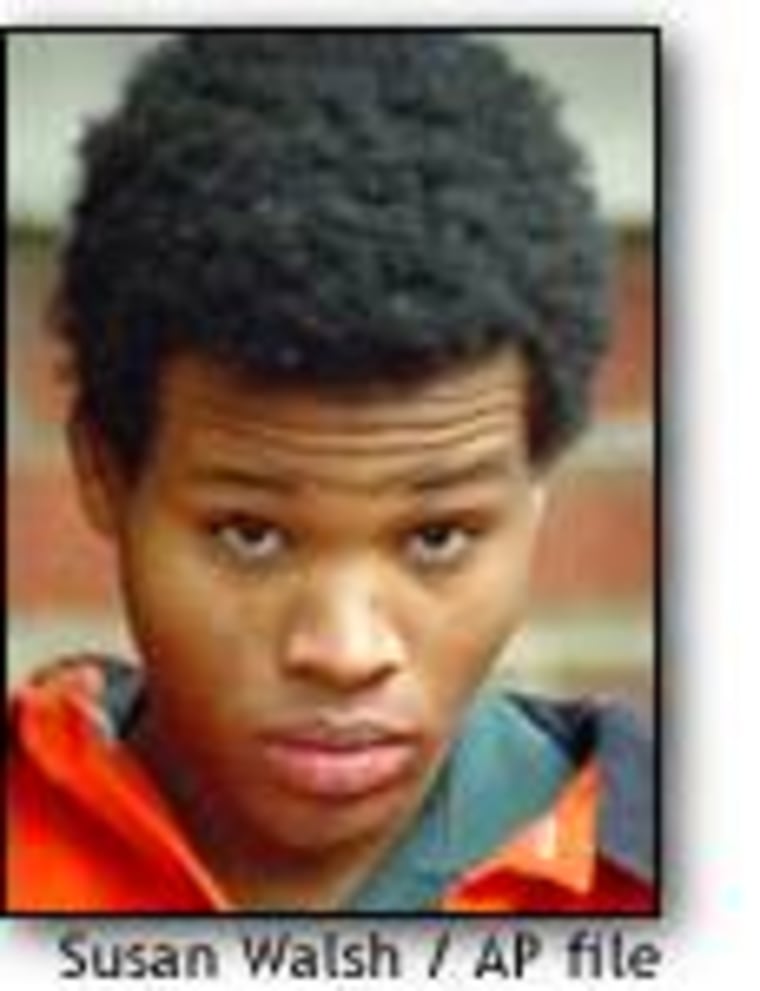 Franklin and Garrett warned that the greater complexity of the sniper prosecutions would pose exponentially bigger problems than they faced four years ago.
"There's going to be a huge amount of security that's going to have to be done," Garrett said, because "you have so many victims in their case. We were concerned that someone might want to kill one of our defendants, and we didn't want to have to have someone punished for that."
"You have to have contingency plans and primary and alternate routes," he added. "You have to have plans for getting that person to a hospital if there is an injury. ...
"It's very difficult, and it has to be a very meticulously planned process in these high-visibility cases because [of the] opportunities for someone to try to seek revenge against the defendant."
LESSONS OF LORENA BOBBITT
Virginia officials say they're ready for the spotlight.
Capt. Deanna Smith of the sheriff's department in Prince William County, which is prosecuting Muhammad, said Prince William authorities were intimately familiar with handling high-profile cases. Prince William is where Lorena Bobbitt was tried in 1993 on charges that she cut off her husband's penis, a trial that was nationally televised and brought hordes of media to town.
The sheriff's department compiled a policy manual on how to handle high-visibility trials. It sent a copy to Virginia Beach, where Sheriff Paul J. Lanteigne said cooperation so far has been "outstanding." But he acknowledged that the task was a big one.
Annual leave, already suspended for the approach and aftermath of Hurricane Isabel, will continue to be off-limits for the length of the trial. "We've hired 10 extra deputies through end of the year, and we think the Virginia State Police are going to supply about 12 troopers to help us at night," Lanteigne said.
As yet, no one knows for sure who will pick up the bill. Prince William prosecutors said they thought they would need about $1.5 million to pay their expenses just associated with moving the trial. The Virginia Beach City Council set aside $800,000, but there's no guarantee it will be reimbursed.
Lanteigne said city officials had asked state and court agencies for funding and had even approached Congress for homeland security money because Muhammad is being tried under a terrorism statute.
"We're hoping they will not place the burden solely on Virginia Beach," he said.
Chesapeake is in a tougher spot when Malvo's trial gets under way. It's much smaller than Virginia Beach, the state's largest city, and sheriff's Lt. Col. David Newby, who is overseeing operations in Chesapeake, said the trial "could bust the budget."
"The judge said we have [the trial], but he didn't say how we're going to pay for it," Newby said in an interview.
'SOMETHING VERY UNIQUE'
Lanteigne said he was sure Virginia Beach could handle whatever was thrown its way when Commonwealth of Virginia v. John Allen Muhammad begins Tuesday. For his part, Newby said he expected his biggest problem would be "you guys" — the media — and gawkers who come in from out of town to watch the spectacle.
"Having that presence brings out worldwide attention — it brings out people who just want to look at the press. ... This is something very unique," Newby said. "I've been here 32 years and never had anything this big."
Alabama authorities warned their Virginia counterparts, however, to take nothing for granted, especially given the complexity and potential length of the sniper trials.
Bill Franklin, the Elmore County sheriff, said the biggest break he caught in 1999 was that his cases were finished so quickly.
"Four days, it's over with and they're gone," he said. "With eight weeks ..."
He did not finish the thought.