There is a very good reason the nation's auto showrooms are filling up with models that strike a lot of would-be buyers as just plain ugly. As it turns out, ugly sells.
Vehicles that make a mark with "extreme" styling — like the Chrysler PT Cruiser and Chevrolet Avalanche — move off the lot faster and generate a significantly higher profit margin than their plain-vanilla brethren, according to a study from J.D. Power and Associates.
Of course quirky looks are hardly any guarantee of success. Just think of the Edsel, a car so widely reviled for its looks that Ford halted production in just three years. More recently Saturn's new Ion sedan has struggled for sales at least in part because of its unusual appearance.
But some designers clearly are going out of their way to create bizarre-looking vehicles they know will instantly repulse many consumers, betting that others will be drawn in by the chance to own a vehicle that fits no traditional mold.
Just take a look at the box-on-wheels Scion xB from Toyota, which is being promoted to young would-be buyers in a promotional campaign that urges them to "rage against beige."
According to the study published Thursday by J.D. Power, a market research firm, many quirkily styled cars like the Scion fall into the "love it or hate it" category. And while not all designers are actively trying to chase away part of the car-buying public, a bit of negative energy is not necessarily a bad thing, said Chris Denove, a partner at J.D. Power.
"It's OK to have a large group of people who hate the styling of your vehicle, as long as the same styling causes another group of people to say, 'I want that,'" he said.
J.D. Power surveyed 27,000 owners of new cars and trucks to find out why they avoided certain models when they were shopping. The No. 1 reason was styling, followed by concerns about reliability and cost.
But considering that some smaller-brand models are never even considered by 90 percent or more of shoppers, a controversial style may be just what is needed to draw the curious into the showroom.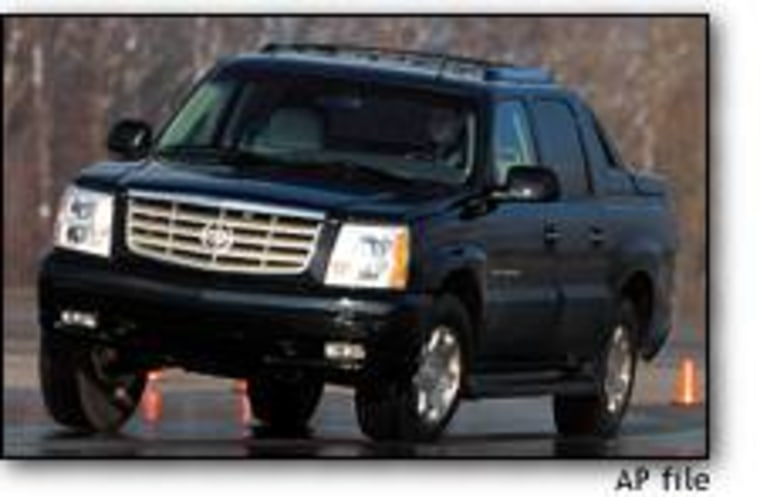 "It's better to polarize some shoppers than to generate mass apathy," Denove said.
It may not always be immediately apparent which vehicles fall into the love-it-or-hate-it category.
Some vehicles are almost universally beloved for their appearance. The Mini Cooper somewhat surprisingly falls into this category, as do luxury models like the Jaguar S-Type, Infiniti G-35 and Mercedes-Benz CLK.
Other cars have an appearance that is displeasing to just about everybody, such as the Pontiac Aztek, a classic ugly car that attracts buyers for other reasons, such as its versatility. According to results of the survey, "almost nobody bought (the Aztek) because of its styling," said Denove.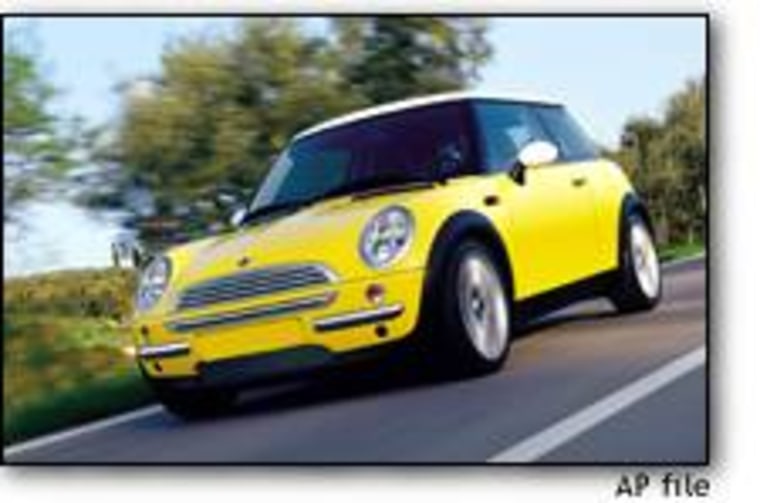 And of course there is a vast middle ground of cars styled so blandly they will offend almost nobody, while also inspiring little passion. The best-selling Honda Accord and Toyota Camry are standouts of the genre.
"Very few people either purchase or avoid those two vehicles because of styling," Denove said. "Because they are benchmarks in quality and reliability, the styling is far less important for the sales volume."
Cars that tend to polarize people include the PT Cruiser, the Avalanche and its sister Cadillac Escalade EXT, the Infiniti FX, and even the car Denove was driving as he answered questions about his survey, the retro-looking Ford Thunderbird convertible.
On average, such love-it-or-hate it models moved off the lot four days faster and carried a profit margin that was $609 higher than cars that ignited little passion over styling, according to the J.D. Power survey.
"Extreme styling, when it is successful, will allow the manufacturer to charge a price premium and more importantly avoid costly incentives," Denove said. The finding "not only helps explain the growth of extreme styling vehicles, it suggests we've only just seen the tip of the iceberg," he said.
Of course, manufacturers also run the risk of creating the next Edsel.
"There is a risk-reward when pushing the envelope in styling," Denove said.