Sometimes when the cameras are rolling, people say things that might be clear to them, but don't always make sense to the rest of us. Here at 'America's Voices,' we call this: "They Said What?"
Here's my pick for this week:
On the show 'Scarborough Country with Joe Scarborough,' here's what Ann Coulter said:
JOE SCARBOROUGH, HOST, SCARBOROUGH COUNTRY: Let's talk about what a conservative publication has said about this, talking about the fallout from Rush's drug scandal, "The Weekly Standard" wrote: "If the drug story holds, Rush's moral credibility will be permanently damaged." Ann, do you agree with that?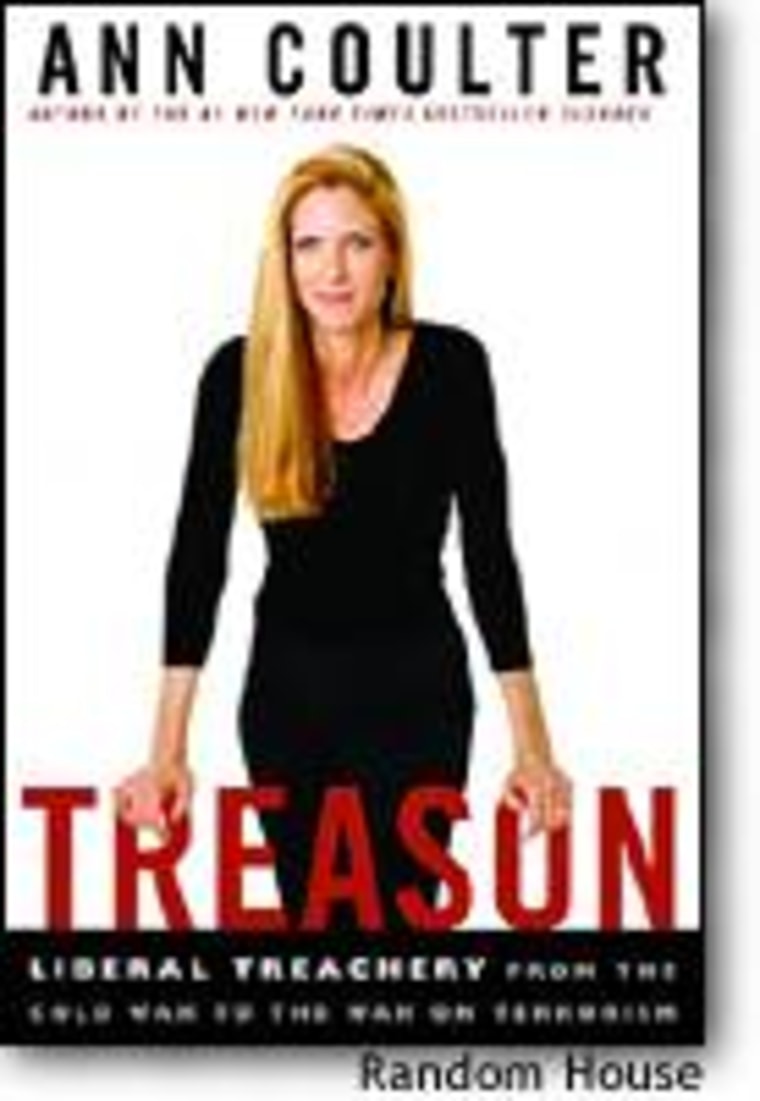 ANN COULTER, AUTHOR, "TREASON": No, not at all. Liberals always take the position that conservatives are hypocrites because liberals themselves have not morality. They brag about how they support lying, adultery, stealing. You know the whole Marquis de Sade lifestyle, so the one thing you can never accuse them of is hypocrisy.
Well, congratulations. You know, conservatives aren't claiming to be Jesus Christ. We do have flaws. I don't know why it is morally superior to support immoral behavior.
HERE'S HOW SOME OF YOU REACTED:
"From another planet."
"I'm insulted by the fact that she thinks I'm immoral just because my views differ with hers, and they certainly do."
"I'm insulted that she accuses Democrats of being hypocrites. That is hilarious."
"I love the woman. I think she makes— I think she makes a valid point. I think morals are morals are morals. I think the Democrats had no problem with President Clinton committing adultery and lying to everybody, and yet that somehow puts him superior."
"I'm a conservative but Ann Coulter drives me up the wall. I got to tell you."
"She is over the top. I cannot deal with her. But you are talking about Rush Limbaugh and that whole situation? I don't think you can fault the guy. He got hooked up. He got hooked. It is very sad. I feel badly for HIM. I don't like him unnecessarily. But this is a weakness. We are all human beings. We all have weaknesses."
Heard something outrageous lately? Tell us what you think the next "They said what?" should be. Click here to e-mail.