/ Source: The Associated Press
A U.S. senator says the key to finding the remains of a pilot missing for nearly 20 years turned out to be an Iraqi nomad who as a child witnessed the pilot's desert burial.
Florida Sen. Bill Nelson says that Iraqi led U.S. Marines to another nomad who knew the actual burial site of Navy Capt. Michael "Scott" Speicher.
Speaking on the floor of the Senate Wednesday, Nelson noted that the military had followed many fruitless leads over the last eight years. He said the Pentagon came to believe the answer would be found in the Bedouin tribes based in the area when Speicher's jet went down on the first night of the 1991 Gulf War.
The Pentagon said over the weekend the remains were found last month and were positively identified as Speicher on Saturday.
Shot down over west-central Iraq on a combat mission in his FA-18 Hornet on Jan. 17, 1991, Speicher was declared killed by the Pentagon hours later. Then-Defense Secretary Dick Cheney went on television and announced the U.S. had suffered its first casualty of the war.
But 10 years later, the Navy changed his status to missing in action, citing an absence of evidence that Speicher had died. In October 2002, the Navy switched his status to "missing/captured," although it has never said what evidence it had that he ever was in captivity. More reviews followed, without definitive answers.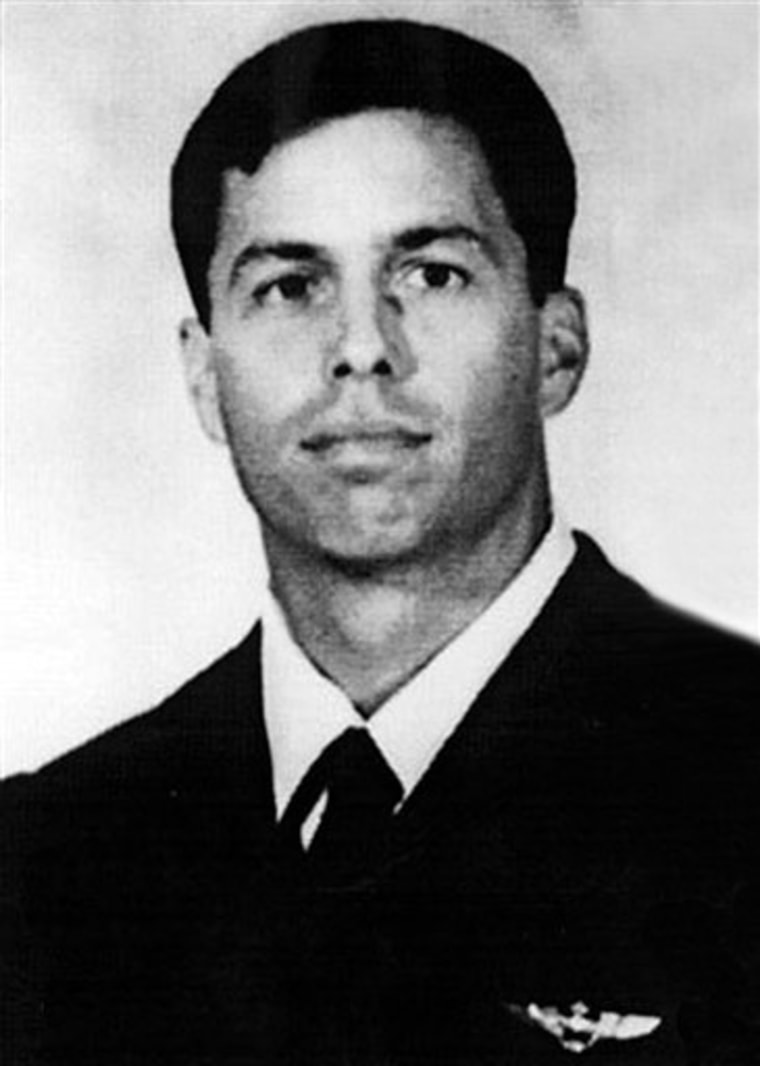 The U.S.-led invasion of Iraq in 2003 finally gave investigators the chance to search inside Iraq. Speicher's family — including two college-age children who were toddlers when he disappeared — believed more evidence would surface as Iraq grew more stable.
A number of new leads did come up, including the discovery of what some believed were the initials "MSS" scratched into the wall of an Iraqi prison. More than 50 sites were checked by military search crews in the months after the invasion — hospitals, prisons, security archives, homes and the original site where Speicher's plane crashed, about 100 miles (160 kilometers) north of the Saudi Arabian border.
Officials said Aug. 2 that they got new information last month from an Iraqi citizen, prompting Marines stationed in the western province of Anbar to visit a location in the desert that was believed to be the crash site. The Iraqi said he knew of two other Iraqis who recalled an American jet crashing and the remains of the pilot being buried in the desert, the Pentagon said.
The military recovered bones and multiple skeletal fragments and Speicher was positively identified by matching a jawbone and dental records, said Rear Adm. Frank Thorp. He said the Iraqis told investigators that the Bedouins had buried Speicher.
More on: Michael "Scott'" Speicher | Gulf War