August is the month to criss-cross Scotland's capital on foot to see the best of the wacky, weird and chaotic Edinburgh Festival Fringe, so bring a good pair of walking shoes.
The world's biggest open access arts festival offers more than 30,000 performances at more than 200 venues around the city and that's in addition to the international book, art and jazz festivals as well as the military tattoo, which are all part of the cultural cornucopia that is Edinburgh in August.
Reuters correspondents with local knowledge provide some helpful hints for enjoying 48 hours of crowds, comedy, theater, dance and art on the hilly, cobblestoned streets.
Friday
6 p.m.: Book into your hotel and then hit the streets, probably after arriving at Edinburgh Waverley train station, which lies at the center of the city under the brooding shadow of Edinburgh Castle. Top tip: You can order a Fringe program before you go, online at www.edfringe.com.
Wander over to the Royal Mile and fight your way through the hordes of tourists and buskers to the Fringe box office so you can book a few shows to see.
8 p.m.: Head for some food and drink. Try the Royal McGregor pub at the heart of the Royal Mile and a few doors down from the Fringe box office.
The pub is run by the McGregor family and boasts of its links to the MacGregor clan. Have a pint of local ale to slake your thirst and order from the traditional and modern food menu.
10 p.m.: Head to bed because Saturday will be a long slog running from show to show and seeing the sights,
Or if you're feeling like making it more of a night out head off the Royal Mile. One Edinburgh treat is The Royal Oak pub at 1 Infirmary Street, a focal point for traditional folk musicians.
Saturday
10:00 a.m.: You could hit a show straight away alongside breakfast at the B'est Restaurant on Drummond Street and kickstart your day with Richard Simms, the effervescent fitness guru with a the big heart and tiny shorts. Hilarious health advice and celebrity silliness with breakfast included.
11:30 a.m.: Go see the buskers along the Royal Mile and walk straight along the road to Edinburgh Castle.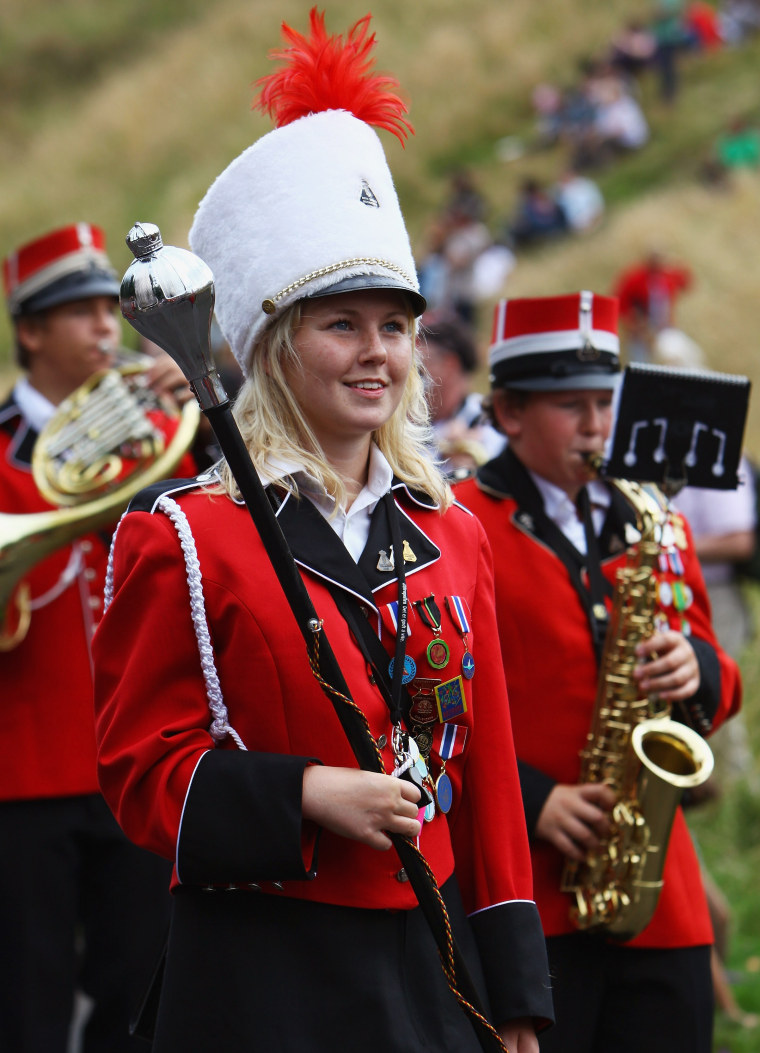 Small troupes promoting themselves will lie on the pedestrian zed Mile begging for you to come to their shows, people in pajamas, funny hats, colored hair, dressed as poppies or in giant lizard suits may roar for your attention and there is an army of young women all toting placards, handing out flyers and even Chinese fortune cookies. Drink it in.
When you get to the castle, you'll discover it's perched on an extinct volcano and is classed as a World Heritage Site. A fortress of some kind has stood here since 600 A.D.
1 p.m.: If you hear a booming noise then that's the one o'clock gun fired from the castle almost every day since 1861.
Head to any sandwich shop nearby for lunch, or make your way down the Mound past the National Gallery and the Royal Scottish Academy, over Princes Street to the parallel Rose Street, which is filled with pubs, restaurants and bars.
Alternatively, book a posh lunch at The Witchery located in an historic 16th-century building by the gates of Edinburgh Castle. The oak-paneled walls are hung with tapestries, mirrors and carvings. But make sure you've made a reservation.
3 p.m.: You could go to "Barflies," gleaned from the literary talents of American writer and alcoholic Charles Bukowski, in which the main character "Henry" extols the liberating — as well as confining — effects of alcohol abuse.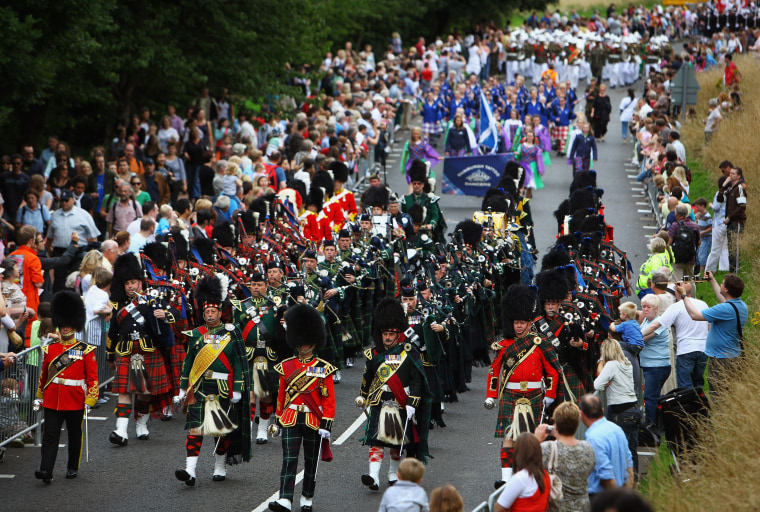 The performance is held each afternoon in the Barony bar on Broughton street and audience members are offered their choice of drink as they walk in. But you might go off the booze afterwards.
4 p.m.: Take in another show, cruise the Royal Mile and watch the buskers or take a spooky walking tour with Auld Reekie tours, who advertise on the Royal Mile or the nearby Mary King's Close.
Both take visitors on tours of the forgotten bits of the city that lie beneath the Edinburgh of today. See the old haunts of body snatchers, criminals and witches.
6 p.m.: You're tired and hungry, so you'd best head for food and drink before a busy evening of shows and fun.
It's time for traditional Scottish food: Haggis neeps and tatties or Sheep's offal boiled in a sheep's stomach and served with mashed parsnips, potatoes and covered with a whisky jus.
There are a number of places that serve traditional Scottish food and one close by the festival at 15/16 Market Street is the Doric Bar and Restaurant, which bills itself as Edinburgh's oldest gastro pub.
The Doric was built in the 17th century and serves locally sourced homemade food in its ground floor bar and traditional fare like haggis in the wooden-floored restaurant upstairs with an extensive wine and whisky list.
8 p.m.: Head out to some shows you've booked or chase the nightlife in Edinburgh. With more than 2,000 theater, comedy, dance, art or other shows you're spoiled for choice.
Or you can soak up the festival atmosphere down at the Pleasance Courtyard at 60 Pleasance street, where six bars, three cafes and 16 venues play host to festival-goers, actors, comedians and locals out for the night. The venues are packed with evening shows and there is a box office on site.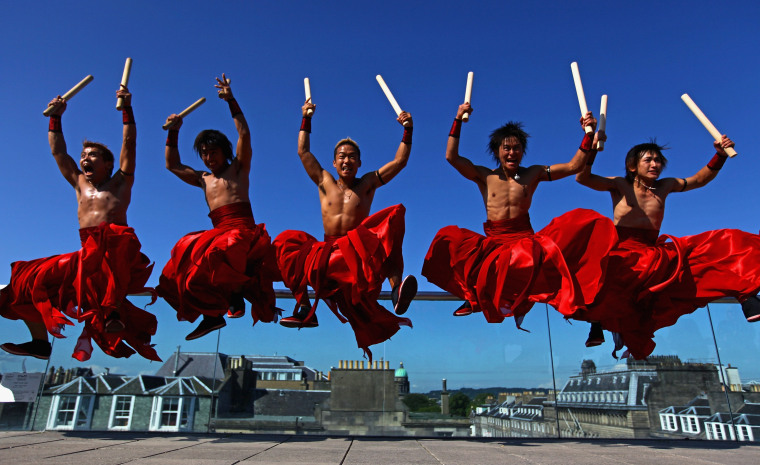 If you're in the mood for something really strange go see "My Name is Sue," an hour of bizarre piano-playing narrative by a man dressed as a woman all about "Sue" from Cardiff, who was bullied at school for smelling of wee.
Edinburgh festival staff have been buzzing about this show, which teeters on the edge of insanity and rushing for seats to hear Sue mourn the sudden deaths of her parents and her expulsion from the lost paradise of her Swiss finishing school after an ill-advised night of outdoor passion with a handyman.
11 p.m.: Go home, hit one of the many night shows such as the "Late Night Gimp Fight," comedy cabarets or lose yourself in the Pleasance Courtyard atmosphere before walking the streets of Edinburgh on a pub crawl from the Pleasance to your hotel.
Sunday
10 a.m.: Grab the newspapers over breakfast and coffee at your hotel or a nearby restaurant before setting off on another rollicking day at the Fringe.
11 a.m.: Take a stroll around Edinburgh's Princes Street, Nicholson Street and George Street to take in the shops because you just need to have those knick knacks for those back home. Edinburgh is filled with shops selling kilts, tartan scarves, rugs, hats, clan badges and joke Scottish memorabilia.
12:25 p.m.: It's time to put the news you've gleaned over breakfast to good use before lunch. See The Early Edition at Udderbelly's Pasture in Bristo Square. Comedians Marcus Brigstocke, Andre Vincent and guests take you on a romp through the day's news to pooh-pooh the pomposity of headline print.
2:30 p.m.: Get lunch at B'est restaurant for some good old fashioned British hospitality brought to you by "Faulty Towers," a comedy based on the John Cleese TV classic "Fawlty Towers." Basil, Sybil and the bumbling Manuel serve up a lunch time classic. Three-course meal included. There is a dinner show too.
3:30 p.m.: Get in one last show or have a last wander along the Royal Mile to see the buskers, who change spots every day. If you stumble across "The Flash" — two former American circus performers doing acrobatics, juggling and jokes — stop and watch some top tumbling talent at work.
6 p.m.: It's time to start winding down, so find a good place to settle in and recount your trip to Edinburgh in a comfortable spot with whisky and a spot for dinner afterwards.
The 180-year-old Cafe Royal on West Register Street, just off Princes Street in the center of Edinburgh, has a bar and a restaurant. Take a seat at one of the booths surrounding the carved wooden bar and order some of its famous oysters, local beer and of course a whisky or two.
The Edinburgh institution is surrounded by original stained-glass windows, Victorian plasterwork, irreplaceable Doulton ceramic murals and is said to be haunted.