/ Source: The Associated Press
Police said Wednesday they want to question a reality television contestant about the death of a former swimsuit model found dead in a trash bin after a stormy relationship with the man.

Police say Ryan Jenkins may be heading to his native Canada after reporting the model, 28-year-old Jasmine Fiore, missing Saturday night to the Los Angeles County Sheriff's Department. Jenkins, 32, appeared on the reality TV show "Megan Wants a Millionaire."

Lisa Lepore says her daughter Fiore married Jenkins in Las Vegas in March but had the marriage annulled in May. However, she says Jenkins convinced her daughter to take him back.

Fiore's nude body was found stuffed in a suitcase in a Buena Park trash bin on Saturday. Officials say she may have been strangled.

Fiore, of Los Angeles, was last seen alive with Jenkins at a poker game in San Diego.

"At this point, he's merely a person of interest, simply because of the suspiciousness of his disappearance. We can't find him," Lt. Gary Worral said.

"We find it suspicious that with all the media coverage that he has not made himself available to us," he said.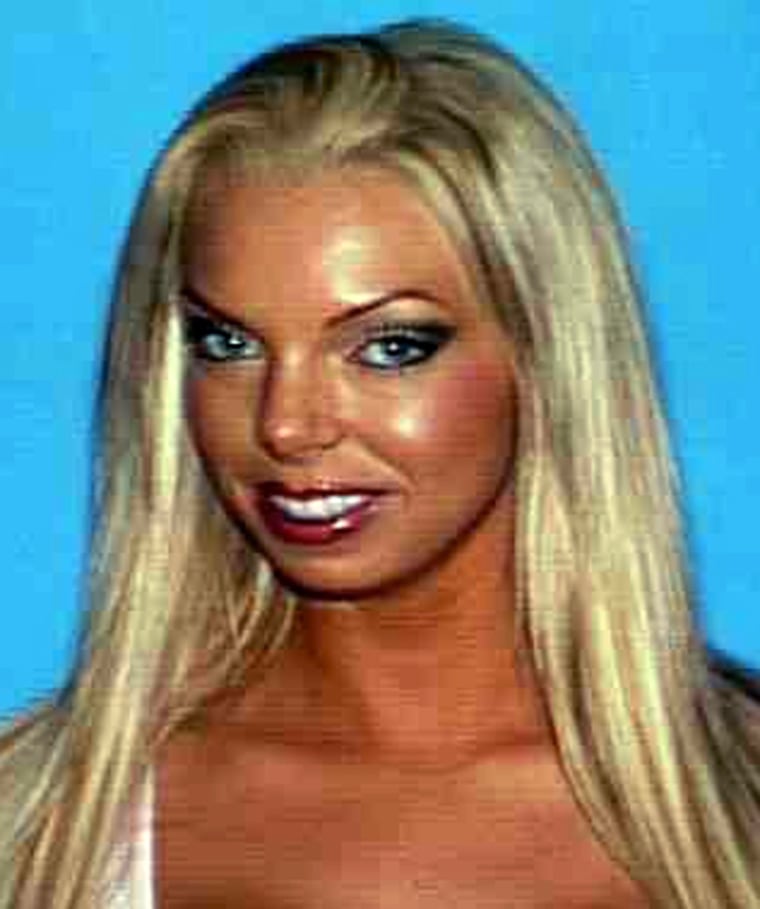 Jenkins, variously described as an architect, real estate developer and investment banker from Calgary, appeared in three episodes of the VH1 reality series "Megan Wants a Millionaire," about a woman seeking to land a wealthy bachelor by putting suitors through their paces, such as designing a marketing campaign for her Chihuahua.

On the show, Jenkins was identified as an investment banker with a couple of million dollars in the bank.

Lepore says her daughter modeled about two years ago but had left the business. She said Jenkins had his eyes on Hollywood.

"He had stars in his eyes," she said. "He was totally jazzed, like, being a star."
bin on Saturday. Officials say she may have been strangled.