As Congress returns this week for its fall session, the fate of President Barack Obama's massive health care overhaul could lie in the hands of centrist Democrats like Rep. Joe Donnelly of Indiana.
Donnelly, a second-term congressman, represents a bellwether district: President George W. Bush won it in 2004 with 56 percent of the vote, but Obama won it last year with 54 percent.
As one of 52 fiscally cautious Blue Dog Democrats, his vote could be crucial. If most of the Blue Dogs vote "no" on the House leadership's bill, then Obama's signature first-term project almost surely will fail.
That would be an extraordinary turn of events for a candidate who won the White House with nearly 53 percent of the popular vote last year and who carried Indiana, a state no Democratic presidential candidate had won in 44 years.
On Wednesday night, Obama will try to sway lawmakers and the public on the health care overhaul in an address to a joint session of Congress, even as polls show voters increasingly skeptical about his approach.
It's a skepticism Donnelly — and lawmakers around the country — heard firsthand from constituents over the August recess.
Microcosm of America
Donnelly's district stretches for 100 miles south from Lake Michigan into central Indiana. It includes industrial centers such as Mishawaka — home of the Humvee — in St. Joseph County and placid, rural towns like Plymouth in neighboring Marshall County, with its classic 1871 county courthouse.
Drive north in the district to South Bend and you find more Democrats; head south into the rural counties and you find more Republicans — a neat microcosm of America's urban/rural partisan divide. On the east it encompasses some of economically hard-hit Elkhart County.
Republican Chris Chocola held the seat for two terms before Donnelly beat him in the 2006 Democratic takeover of the House.
"It's clearly a swing district," said Chocola, who is now president of the conservative group The Club for Growth. "You win or lose based on national trends which you can't control. I do think the environment is developing where a Republican could win the Second District."
For the moment, Donnelly's seat seems secure, with the GOP yet to field a candidate. But David Wasserman, who analyzes House races for the nonpartisan Cook Political Report, said much hinges on the vote on overhauling the nation's health system.
In fact, Wasserman said, Republicans haven't fielded candidates yet in most of the districts Democrats won in 2006 and 2008. But they could if polls continue to indicate voter discontent with Democrats.
A survey released last week by the Pew Research Center found that favorable opinions of Congress have declined by 13 percent since April and have sunk to one of their lowest points in more than two decades of Pew polling. Voters are about evenly split on whether they'd vote for a Democrat or a Republican in next year's elections.
Vote: Are Democrats in trouble?
But Wasserman's boss, Charlie Cook, recently predicted that Democrats could lose more than 20 seats in next year's elections, due to voter unease with Obama and the Democratic agenda.
Polite, but wary
Such misgivings were evident recently when Donnelly held a health care meeting at the Pilgrim Manor nursing home in Plymouth.
The Plymouth event wasn't one of those town hall meetings with hot-tempered constituents hollering abuse at their congressman. Those who showed up were mostly elderly and unfailingly polite. But they were wary, with skeptical questions about the Democrats' plans to change health care.
Eighty-six year-old Dona Darling — looking a bit frail but with the brisk manner of a woman who knows her mind — asked Donnelly, "How do we know patients won't be denied care when they really need it, as they are in Britain and Canada?"
If reform means that all of the uninsured will be covered, she said, then "doctors are going to be in more demand. There has to be a backlog; there aren't that many doctors."
Donnelly did his best to mollify her, saying that the doctors he's talked to aren't concerned about being swamped by new patients.
But Darling remained suspicious. She said she voted for Donnelly last year but voted for Republican presidential candidate Sen. John McCain, not Obama. She said she'd probably vote against Donnelly next year if he supports the Democratic leadership's bill.
Between Medicare and a supplemental policy that her son pays for, Darling has good health coverage. "I get everything I need — but not everybody can afford it," she said.
But what about younger people who lack any health insurance?
"Nobody helped me when I was 35 – nobody. I worked and earned and scratched and did without things," said Darling, who worked in a General Electric factory in Fort Wayne before getting married and raising two children.
'Need to walk slowly'
With the voices of doubtful voters fresh in his mind, Donnelly will soon face a choice: vote with his party's leaders on health care and risk alienating the skeptics back home, or break from his party and vote "no."
He's already proven his willingness to buck Democratic leaders on a high-profile vote this year: He was one of 44 Democrats to vote against the cap-and-trade bill, which places mandatory limits on greenhouse gas emissions.
Kevin Overmyer, a burly farmer who raises wheat, corn and soybeans on 600 acres and serves as a Republican commissioner in Marshall County, introduced Donnelly at the Plymouth event, warning him against voting for sweeping reform.
"I think you need to walk slowly, and crawl before you take big steps," Overmyer said. After the event, he said that "if [Donnelly] votes for sweeping reform, and for big, big changes, it will open up the barn door for somebody to attack him on that. In Indiana, people do not like change."
Donnelly said Democrats in Congress are pondering "a couple of incremental steps, rather than trying to bite off the whole thing at one time."
Robert Dion, a political science professor at Evansville University and a longtime observer of Indiana politics, said an energized GOP is almost a given next year, regardless of how Donnelly and other Democrats vote on health care.
"If health care reform fails, Republicans are going to feel emboldened," Dion said. "If it passes, they are going to be inflamed and outraged. Either way, their votes will likely go up."
Obama 'overreaching'
Donnelly's congressional neighbor, Rep. Mark Souder, is a Republican who survived the Democratic waves in the 2006 and 2008 elections. If the election were this November rather than next year, Souder said, prospects for the GOP would look good.
"Much like what happened in 1994, when Bill Clinton gave us the momentum, President Obama by overreaching has given us momentum," he said. "But I don't know about next year's election; it's too far away."
In Souder's district, voters are up in arms, with huge turnout at his health care meetings despite his already well-known opposition to the Democrats' health insurance bill.
Souder said the bailouts of financial firms and the car industry have made voters feel "that the government is getting too big, the government is spending too much money. And the health care thing is the last straw."
"They sense too much is happening too fast."
Souder voted for the auto bailout — one of only 32 House Republicans to do so — because there's a Chevrolet Silverado pickup truck plant and car parts firms throughout his district.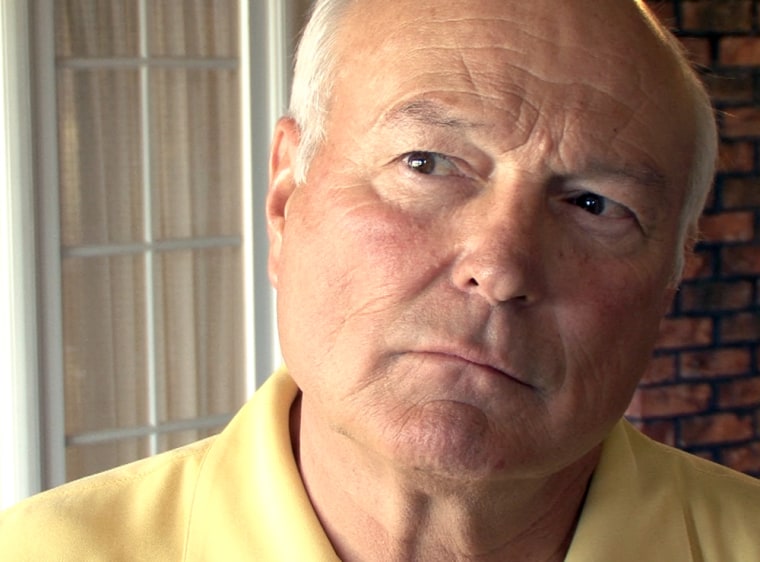 In a meeting with Souder, Elkhart businessman Ben Mausar voiced some of the concerns that many GOP voters are feeling. An entrepreneur, Mausar said he's worried that he's working just to supply tax revenue for Obama and congressional Democrats to spend.
At age 61, after a lifetime in business, Mausar told Souder, "I don't see why I want to go out and take risks and try to hire people anymore."
But it's not only Democrats that concern him.
"Honestly, Republicans did let us down when we had control; they were not fiscally responsible either," Mausar said. "Granted, this guy (Obama) is absolutely off the map. I don't think in our worst dreams we thought it would be this bad."
Obama is a key motivator, Mausar said later in an interview.
"He's brought so much anger and fear to our side that we are going to get out now" and organize opposition to the Democrats' plans, he said.
Fear of what?
"Fear of spending of all of our children's money, all of our grandchildren's money," he replied. "People see that — they know we cannot keep this up."