/ Source: a href="http://www.travelandleisure.com/" linktype="External" target="_blank" resizable="true" status="true" scrollbars="true" fullscreen="false" location="true" menubars="true" titlebar="true" toolbar="true">Travel + Leisure</a
On a recent afternoon along Church Street in Burlington, Vermont, young aspiring actors recited passages from Shakespeare's Henry V as jugglers, break-dancers, and blowers of didgeridoos displayed their skills nearby, creating a visual and aural cacophony. Just another day in a thriving college town—this one happening to be home to the University of Vermont.
There are notable distinctions between college towns and other American cities. In the student-centric spots, bicycles seem to outnumber cars. Affordable restaurants serve up authentic cuisines from all around the world.
The streets are densely packed with businesses, making for a highly pedestrian-friendly environment. Nature is usually accentuated: the shimmering Lake Champlain, backdropped by a sawtooth silhouette of peaks, forms the western edge of Burlington. Madison, Wis., is situated on an isthmus between two lakes that draw hordes of hikers and bikers. Boulder, Colo., is an outdoor enthusiast's dream.
And don't forget the bars. Each of these locales offers plenty of opportunities for imbibing, many of them ideal for both people-watching and soaking in the scenery. It's hard to beat sunset cocktails at Austin's Oasis, where tiered decks jut from a 450-foot-high cliff over Lake Travis.
These attractions are mainly geared toward the students, naturally, but they can be readily enjoyed by those with no homework assignments or college connections. After all, few sports experiences can top the rafter-shaking raucousness in Chapel Hill, N.C., during a Tar Heels basketball game.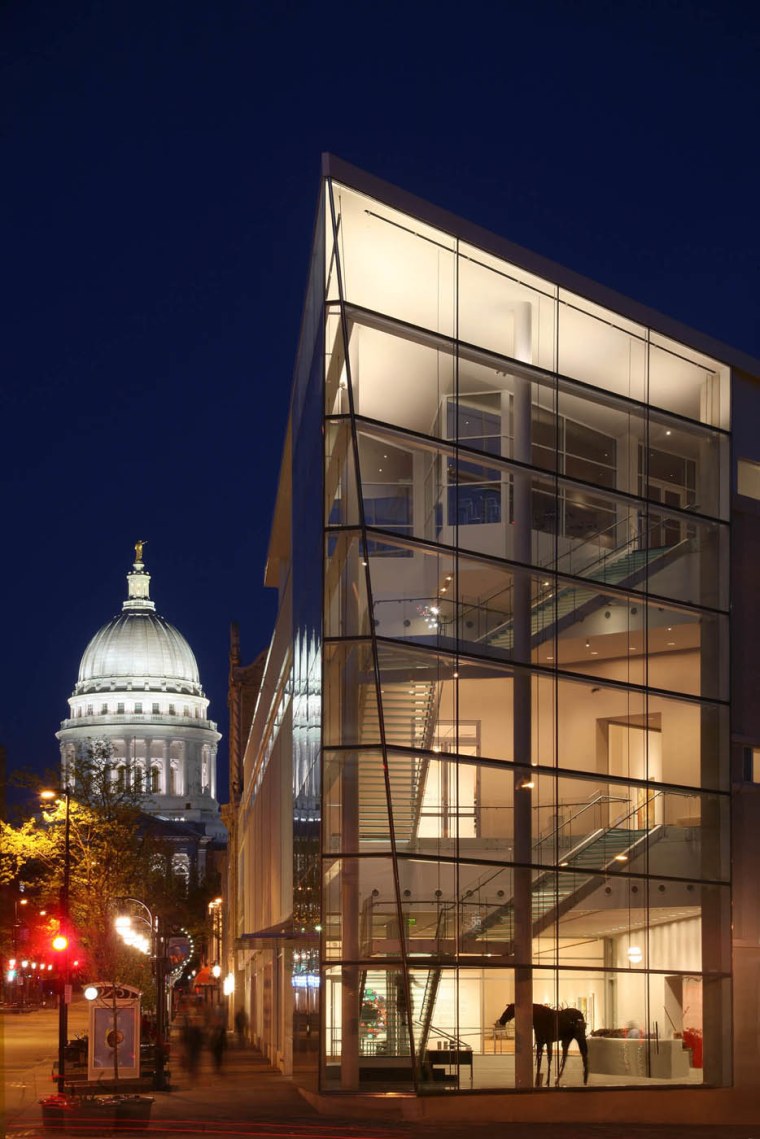 Many schools benefit from world-class art collections in glittering facilities designed by marquee architects; Chapel Hill's Ackland Art Museum, featuring a wing by Polshek Partnership, tempts visitors with Warhols, Titians, and Dalís in a way that many university-less cities cannot.
The performing arts also abound. Most campuses host an array of dance, theater, and performing arts to rival a season at Lincoln Center. Not to mention rock. This fall, for instance, the Boulder Theater, near the University of Colorado, will host the Psychedelic Furs, Aimee Mann, and Dinosaur Jr.
So, as students zip up their backpacks for a return to the classroom, it's a good time for any traveler to pack up a trunk and visit one of these bustling campus locations. Just don't count on peace and quiet if you go to bed early.