/ Source: msnbc.com contributor
Perhaps you've seen television images of regions plagued by war and political unrest. Maybe you recall decades-old stories of locals attacking or shaking down tourists.
Sure, the world can be a dangerous place, but things change. Read on for details about 10 destinations you thought you shouldn't visit.
It's time to think again.
Sarajevo, Bosnia
The Bosnia we know from images of the war — the bombed and bullet-ridden buildings, the scars from the 1,200-day siege of Sarajevo — has kept from view a Bosnia we don't know, a place where Nature has been big-hearted with its gifts.
The country described sometimes as the heart between the mouths of two lions hosts one of the two greatest tracts of primeval forests in Europe, daunting mountain faces yet to be climbed, deep gorges yet to be traversed, wild rivers with water so pure you can cup your hand to drink, some of the highest concentrations of wildlife and perhaps the last highland tribes of semi-nomadic peoples on the continent. Herzegovina has a burgeoning wine industry, with vintages that have already raked in international awards.
In the north, the Una River offers a one-day run that is as thrilling as any in North America. And, as the country shoulders the last spill of the European Alps, there is world-class skiing almost everywhere. Sarajevo, sometimes hailed as the Jerusalem of Europe, houses Catholic churches, mosques, a synagogue and Orthodox churches all within walking distance of one another, down white cobblestone streets, where thousands stroll and sit and sip Turkish coffee each day in what may be Europe's most active café society. Visit exploringbosnia.com.
Ghat, Libya
The ancient entrepôt of Ghat, near the Algerian border in southwestern Libya, was a trading center for the great camel caravans of lore, bringing ivory, gold, salt and slaves from the sub-Sahara. Dusty and desultory, it lies some 30 miles northeast from Djanet, where 32 European tourists were kidnapped a few years back by an Islamic extremist group believed to have ties to al-Qaida.
I stayed at the Ghat Hotel, an unlovely affair with a gleaming cappuccino machine that belongs in a Paul Bowles novel. Out back is a mud-walled camel stable, with a very low door, making it difficult for camels to wander out. For a thousand years these low doors have been called "needle's eyes," explaining why it is easier for a camel to go through the eye of a needle than for a rich man to enter into the "Kingdom of God." My bed was an orgy of leaping bugs, but the evening was among my most memorable when I dropped into a hookah bar and whiled away the night smoking ornate, waist-high nargilahs, puffing fruit-flavored tobacco through long flexible hoses, and watching Pan Arabic Idol on TV. By 2 am I felt truly Libyrated.  ibyan-tourism.org/
Kigali, Rwanda
It was here began the genocide of 1994 in which the ruling Hutu set out to kill neighbors, families and friends, anyone with rival Tutsi heritage, and hacked to death as many as 1 million people in just more than three months. And it was on a nearby volcano that Dian Fossey, the infamous gorilla researcher, was macheted six times to the head in her bed in 1985.
So, it was with some trepidation that I set out following a group of local guides (and actress Daryl Hannah) slashing through the rainforest with their machetes on a trek to see the mountain gorillas. But after a successful sighting, we headed down the mountain, and built a cistern for a local school, and the whole of the region showed up for a party of dancing, singing and local wine, and I felt like I was at the premiere of Silverback Mountain. Visit rwandatourism.com.
Mount Hagen, Papua New Guinea
There has been much reportage about the Rascals of New Guinea, modern versions of tribal warriors who drink too much and run amuck attacking passersby. And it's true, if you take a taxi down the Highlands Highway it is likely completely covered in protective metal grids, and most every window passed is barred, every cinder block building topped with razor wire and fronted with armed guards.
There are villages where cannibalism is still practiced, and some of the more ambitious are always trying to get ahead. But, once off the main road, and into the valleys and villages, it is paradise, and the folks as friendly as family. I was invited and initiated into one clan, and still have the scar to prove it. Visit pngtourism.org.
Granada, Nicaragua
It was definitely contra to what I expected. The Nicaragua that capers in my mind is from potent images from the late 70s, a country then of rapine and fire, bleeding in civil war. The conflict ended with the Sandinistas' 1979 overthrow of the Somoza family's corrupt, four-decades-long regime. Then came the dozen years of postwar fighting as the American-backed contra rebels — with the assist of a U.S. embargo — tried to push the Sandinista Front of National Liberation out of power.
Now, though, it a peaceful place, poised to be the next Costa Rica. The entire city was gutted by William Walker, the American filibuster who declared himself president of Nicaragua in 1856, and was shot by firing squad four years later. The city has been given a face lift, freshly painted in mustard, peach and salmon, and now looks more like a colonial city than in its heyday.
Granada has today transformed from a hot zone to a hot destination. And I had my own transformational experience there. I stopped at the "007 Barbershop," and sat down in a torn red vinyl chair, and my barber, Luis, in his bleached white guayabera, pulled out a straight razor and sharpened it on a belt.
"What do you want cut?" Luis asked. Caught up in the moment, I looked in the mirror and saw a moustache I had sported for 30 years ... it was disheveled, streaked with gray, with wild hairs leaping out in all directions. "Shave it off," I said. Before I could reconsider it was gone. By twinkling transmutation a barber shop in Nicaragua became a magic glass into which I stepped, and then stepped out with a past elided, and a future thick with facial possibilities. Visit nicaragua.com.
Annapurna, Nepal
In recent years this became the heart of Maoist-controlled country, and trekkers were sometimes held up and forced to pay a "rebel toll" for passage. At least two tourists were blown up by land mines.
But I went with climber Ed Viesturs to base camp as he attempted to become the first American to climb all 14 of the peaks in the world over 8,000 meters (this was his last), and loved the fact that on the trek in we passed not a single foreigner, though we did almost fall down a couple precipitous passes. It was as though we had the whole of the Himalayas to ourselves. Ed, by the way, was successful, which made the trip that much sweeter. Visit welcomenepal.com.
Lake Kariba, Zimbabwe
Despite the corruption and inflation, or perhaps because of it, this is a peaceful retreat alongside one of the largest man-made lakes on the continent, with rock shandies in the shade, vervet monkeys frolicking for entertainment, giant crocodiles lurking in the shallows and everywhere million-dollar views.
But then almost everyone is a millionaire here ... $35 U.S. is a million Zimbabwe dollars at this writing. On the border crossing to Zambia I was shaken down with a bogus claim that my visa, which I had obtained hours before, was invalid ... it cost me $20 U.S., but it was worth it. Hey, I'm a billionaire in Zimbabwe. Visit zimbabwetourism.com.
Darien Gap, Panama/Colombia
This is the jungle-wrapped isthmus that separates North and South America, and is one of the great modern smuggling corridors, everything from gold to cocaine to hot iPods. In a long dug-out canoe called a cayucos I headed up the Rio Mogue through a tangled fantasy of black mangrove towards an Emberá Indian village.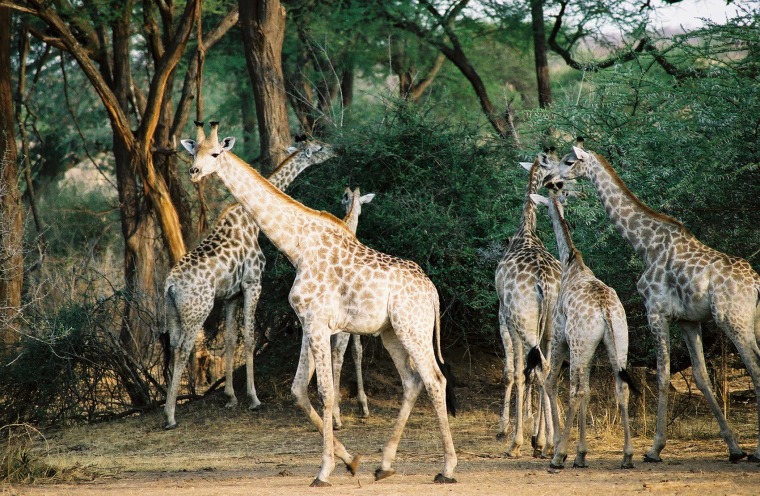 My guide told me about the many deadly creatures along this waterway, from vipers to cats to crocodiles and caimans, even the insects. He said that in the late 80s a boatload of adventure tourists were attacked by African killer bees here. The boat flipped in the mayhem, and two drowned.
As we pulled into an embankment at the village of Paraíso Mogue we were greeted by anambuscade of Emberá Indians, once warriors who painted themselves with the juice of the jagua fruit in jagged patterns meant to frighten an enemy. When their ancestors were forced to work in the Spanish gold mines of the Darien, they sometimes fought alongside British pirates, using poison-tipped blowgun darts and primitive weapons to beat back the Conquistadors.
The Emberá met us with the same war paint, but also music; drums, maracas and a groovy flute in a combo that sounded like jungle jazz. The women and girls were bare-chested, wearing only palm fiber skirts and bandoliers of silver coins. This was my kind of place. Visit panamatours.com.
West Bank, Palestine
I drove west into the Judean hills, up an irrigation aqueduct called Auja, and there met Mohammed Saaydeh, a Palestinian field researcher for Friends of the Earth Middle East. Mohammed took me up the valley, past children sliding down a sluiceway through citrus orchards, past banana groves and fields of red poppies, to the headwaters of a dancing cool clear water creek rimmed with green tamarisk.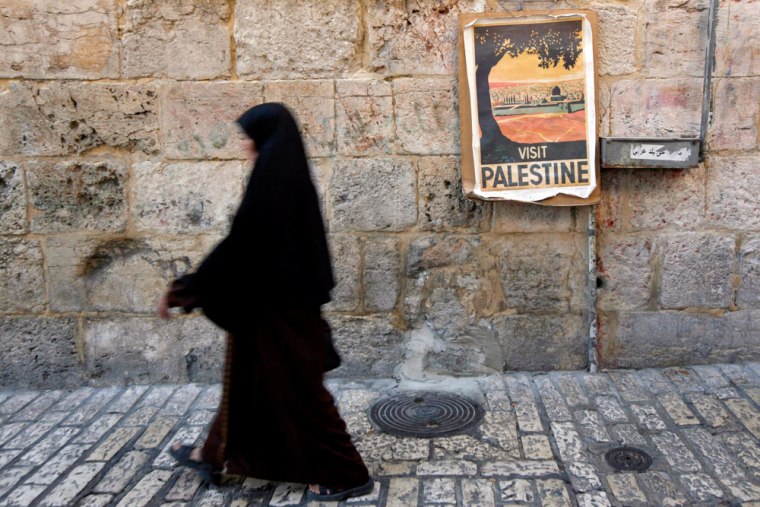 This was the only oasis with year-round water on the West Bank that flows to the Jordan, and it was blissfully beautiful. Mohammed, in concert with other environmentalists, is lobbying for the Auja valley to become a proper nature reserve, one that would be administered by Palestinians, attract ecotourists from around the world and provide an alternative livelihood for the local farmers so they could give back diverted water to the Jordan. This may be, Mohammed believes, a form for a balance between nature and man in this region, a formula in some measure for the bracing air of peace. Visit visit-palestine.com.
Seal River, Manitoba
It has a reputation for its swarms of mosquitoes; so many one has to wear special mosquito-net hats, coats, gloves and pants. I took my then-wife on a canoe trip down this scenic corridor, and was indeed lost in the blizzards of mosquitoes, but then I saw and enjoyed more wildlife than in almost any other basin ... we had black bear, an arctic wolf, even a polar bear came into camp. There were bald eagles swooping over our tents. We passed thousands of seals, and at the mouth, at the Hudson Bay, we canoed over dozens of Beluga whales, who rolled next to the canoe and winked at me. It was the most delightful river trip for me; my wife thought it the worst trip of her life. When we got home, we divorced. Visit travelmanitoba.com.