/ Source: The Associated Press
The troops hunting for the young private have little to go on: He disappeared near the border with Pakistan, his Taliban captors released a propaganda video of him two weeks later, downcast and frightened. Then, at least publicly, nothing about the only U.S. soldier missing in the Afghan war.
U.S. military officials in Afghanistan say they are still searching for 23-year-old Pfc. Bowe R. Bergdahl, who disappeared June 30 — three months ago on Wednesday — but they reveal little else for fear of jeopardizing the search or his safety. Advanced intelligence gathering aircraft are being used for the hunt, but it's not even clear if Bergdahl is being held in Afghanistan or Pakistan.
There has been no public update on the Hailey, Idaho, native since his captors posted the video of him in mid-July.
At home in Idaho, the streets are lined with yellow ribbons, and the local TV station displays one in the corner of the screen throughout the day. Bergdahl's family receives regular updates from the military, said Lt. Col. Tim Marsano, a spokesman for the Idaho National Guard who is in weekly contact with the family.
"They've prepared themselves for this to last as long as it's going to last," Marsano said.
Soldier classified as 'missing-captured'
The U.S. military classifies Bergdahl as "missing-captured." Officials will not comment on most questions surrounding his case, including the circumstances of his disappearance, which Marsano said "are not fully established."
The top Afghan police official in the eastern province of Paktika, where Bergdahl was based, said his police forces have joined Afghan soldiers and U.S. troops on operations looking for Bergdahl, "but unfortunately we were not able to find him."
"We don't have any information," said the police chief, Gen. Dawlat Khan. "Our intelligence sources were not able to find out anything about him. I'm not able to tell you where he is, whether Pakistan, or Afghanistan, because I have no idea."
One possibility is that Bergdahl's captors are holding him in Pakistan, which is off-limits to the thousands of U.S. forces based in Afghanistan. When militants captured a reporter for The New York Times in a dangerous region of Afghanistan last year, he was transported to Pakistan and held for months there. The reporter, David Rohde, eventually escaped.
In Pakistan, a senior military official said: "We have not heard anything about that soldier. We do not have any information on his whereabouts." The official spoke on condition of anonymity because of the sensitivity of the issue.
Taliban spokesmen in Afghanistan said they had no information. In August a Taliban commander, Maulvi Sangin, told The Associated Press that he had Bergdahl and that Taliban leader Mullah Omar's council was waiting for a response to its demands before deciding the American's fate. Sangin couldn't be reached for comment.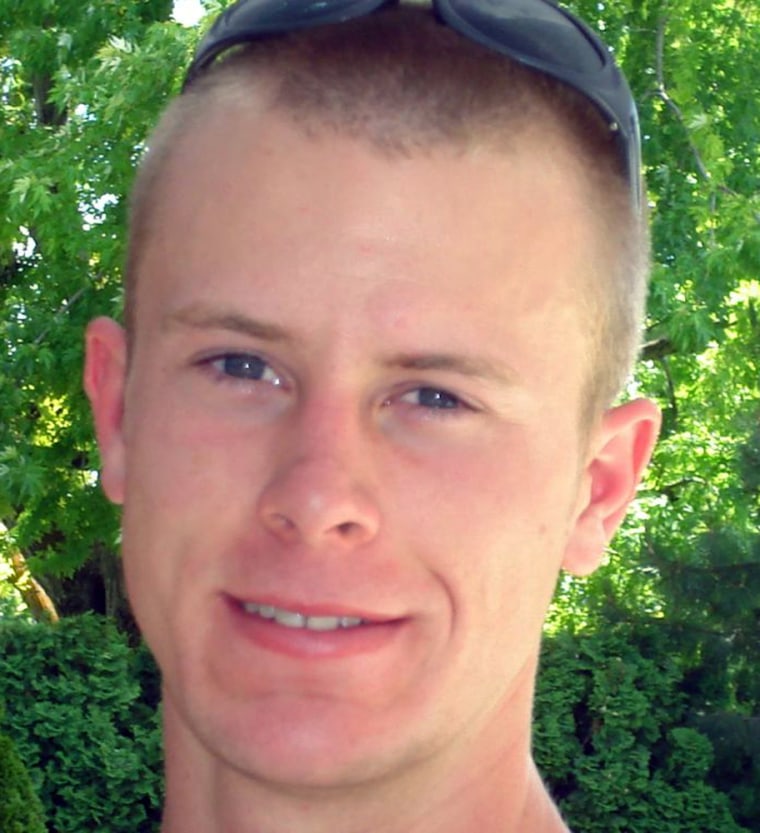 "We are doing everything we can to locate him and bring him home," said U.S. Navy Chief Petty Officer Brian Naranjo, a military spokesman in Kabul.
'Opportunity to recover him is there'
A kidnapping and recovery expert, Chris Voss, the managing director of the New York-based Insite Security, said whether Bergdahl is in Afghanistan or Pakistan is less relevant than what kind of village he is being held in.
"It's more relevant as to what tribe is in control of the area, where the caves are they can go, where the villages are they can go," Voss said.
Voss said he thought it was possible Bergdahl could be found, noting that the July hostage video contained no harsh demands or threatening language.
"That tends to indicate that they haven't chosen to harm him and the opportunity to recover him is there," Voss said.
In Idaho, a POW-MIA group held a motorcycle rally for Bergdahl last month that attracted more than 150 riders, said Casey Jackman, a spokesman for the POW-MIA Awareness Rally Corp. of Pocatello, Idaho.
"We want to keep him in the forefront of people's minds because our daily life does go on," Jackman said. "You get tied up in your daily life and sometimes you forget that there are people out there paying a big price for our freedom. You always want to see the last one (service member) come home."