For strategists trying to forecast next year's presidential election, the odd-year gubernatorial contests in Kentucky, Mississippi, and Louisiana have served as pretty good leading indicators. Kentucky and Mississippi hold gubernatorial elections next Tuesday, while Louisiana votes on Nov. 15. In the nine gubernatorial elections in those states since 1991, six times the party that won the governor's office carried the state in the presidential election one year later.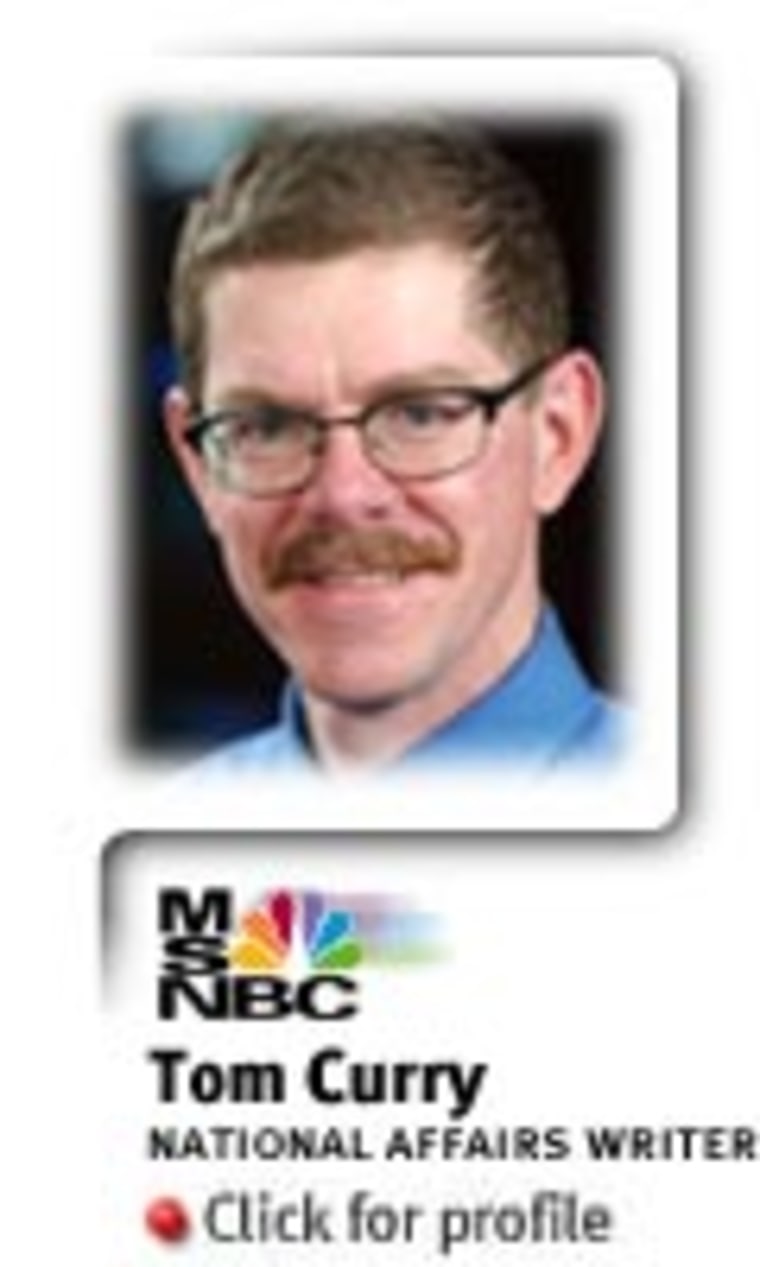 NONE OF THE THREE states has a perfect record in predicting the presidential election.
For example, Republican Mike Foster won Louisiana's 1995 gubernatorial election, but a year later incumbent Democratic president Bill Clinton carried the state.
And Mississippi is a special case since it hasn't gone Democratic in a presidential election since Southerner Jimmy Carter carried it by a slim margin in 1976 over Gerald Ford.
GOOD BELLWETHER STATES But both Kentucky and Louisiana are competitive in presidential elections. And both states have plenty of working-class, socially conservative voters, the kind of voters whom President Bush needs to carry in big numbers in order to win a second term. In 2000, Bush won Kentucky and Louisiana by comfortable margins.
Clinton had carried both states in 1992 and in 1996, although Kentucky was a close call in 1996, with Republican Bob Dole losing by less than one percent.
The gubernatorial contests line up this way:
Kentucky: Republican Ernie Fletcher, a three-term House member, is battling Democratic state Attorney General Ben Chandler.
Mississippi: Republican Haley Barbour, a veteran Washington lobbyist and former chairman of the Republican National Committee, is challenging the Democratic incumbent Gov. Ronnie Musgrove.
Louisiana: Republican Bobby Jindal, a former top official in the Department of Health and Human Services in the Bush administration, is running against Democratic Lt. Gov. Kathleen Blanco.
Underscoring the national significance of next week's contests, Bush will lend a hand speaking at rallies Saturday for Barbour in Mississippi and Fletcher in Kentucky.
Voters for state offices don't necessarily take into account the same issues, such as national security, that voters ponder when they cast ballots for president or senator, but nonetheless party leaders are eyeing the three contests closely in search of national implications.
If Democrats win all three or two out of three, they will argue that it's evidence of a national anti-Republican trend, perhaps even a personal snub to Bush.
In Kentucky, Democratic candidate Chandler has made the "Bush economy" the theme of his campaign.
A Washington-based centrist Democratic group, the New Democrat Network, has pitched in to try to help Chandler with TV ads attacking Fletcher.
The ad argues that "Ernie Fletcher cost Kentucky 44,000 jobs" and says he "voted for a budget plan that favors the wealthy, creates huge deficits, and raids Social Security," a reference to his vote for last May's tax cut legislation that accelerated the income tax reductions enacted in 2001 and lowered taxes on dividends paid to shareholders.
The seat is being vacated by Democratic Gov. Paul Patton, who has admitted to having a liaison with a woman who was the co-owner of a nursing home that went bankrupt.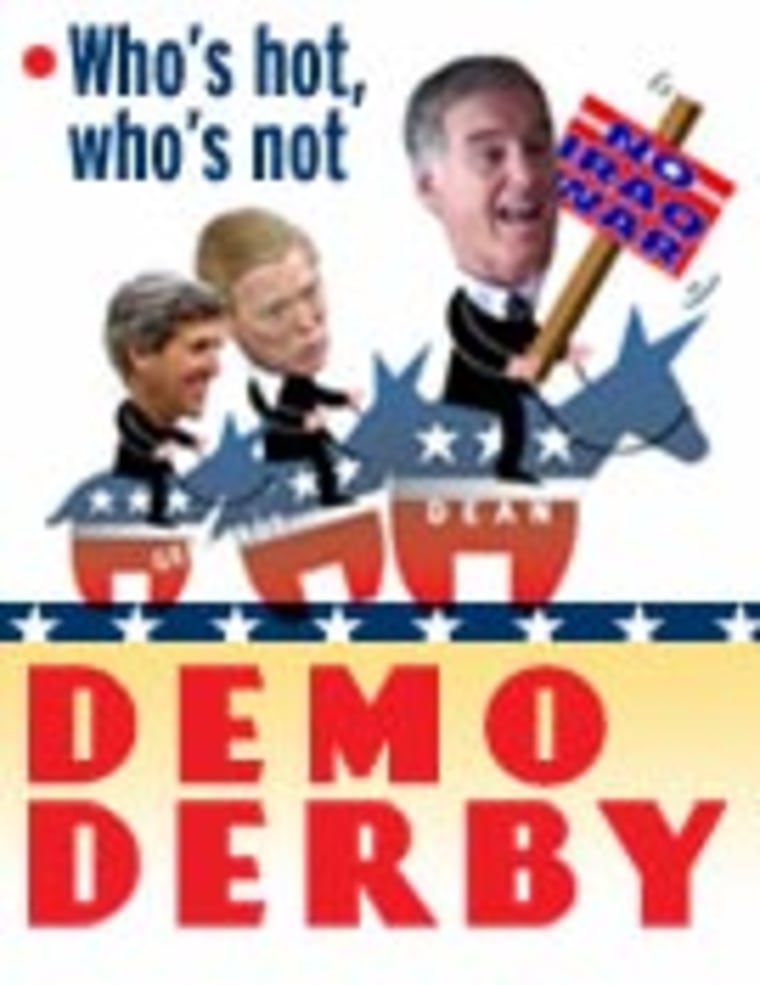 She has accused Patton of turning state inspectors against the home in retaliation for her ending their relationship. Patton has denied any wrongdoing.
Victories in Kentucky, Mississippi and Louisiana would provide a morale booster to Democrats, encouraging them to fight harder in the South in next year's elections. Many Democratic state party leaders in the South have complained bitterly that Al Gore and his strategists wrote off the South in the 2000 election.
If the Republicans prevail in all three or two out of three, they will see it as a solidifying of the South for the GOP. Bush carried every Southern state in 2000 and in the 11 states of the old Confederacy, seven of the 11 governors are Republicans.
THE CONTEST IN MISSISSIPPI Musgrove claims credit for persuading the state Legislature to enact the largest teacher pay raise package in state history and for attracting Mississippi's first auto manufacturer, a Nissan plant that opened in May and will employ 5,300 people once it is fully operating.
But Mississippi still ranks 48th out of the 50 states in median household income and Republicans argue the state needs a change in leadership.
Democratic state party Chairman Rickey Cole warned his fellow Southern Democrats at a recent Democratic National Committee meeting that if Barbour won his gubernatorial race, he'd invade their states and exploit his well-cultivated fund-raising network to raise the money to defeat Democratic candidates all across the South.
In many ways, the most interesting candidate in the three gubernatorial races is novice Jindal, the son of Indian immigrants. If he won, Jindal, 32, would be the first American of Indian ancestry to become governor of a state. His election would give the Republican Party a younger, fresher face and send a beckoning message to one of the nation's fastest growing immigrant groups.
The Associated Press contributed to this report.