The City by the Bay is now turning to that body of water as a potential source of electricity for its entire population. San Francisco this week decided to spend $2 million on a pilot project that uses the energy from tides to generate electricity. Expanding from a test to an underwater grid powering the entire city would take years — and would need to pass environmental hurdles — but the idea has generated a wave of interest.
"MORE THAN 40 million cars travel over the Golden Gate Bridge every year, but what really gives us something to talk about is what's happening beneath the bridge," Jared Blumenfeld, director of San Francisco's Environment Department, wrote last year as he lobbied for the project. "Each day, nearly 400 billion gallons of water rush through the mouth of San Francisco Bay. If harnessed, the energy from this water could be an answer to the city's power needs."
San Francisco believes it'd be the first project in the United States to test tidal power at a commercial level, adding that it's confident the system would not impact shipping since it would be far below the surface, probably on the sea floor itself.
"Tidal power is a clean energy resource we definitely want to consider for adding to our electricity system," said Mark Westlund, a spokesman for the department.
The project, approved unanimously by the city's Board of Supervisors, is part of San Francisco's push for nonpolluting energy, which includes solar and wind projects. That push, in turn, stems from California's recent energy shortages and the city's plan to decommission an aging power plant in 2005.
HOW IT WOULD WORK
San Francisco must first line up support from 17 state and federal agencies before it selects a developer — a process that could take a year — but it has been looking closely at technology developed by HydroVenturi Inc., which started in London and now has a San Francisco office.
HydroVenturi CEO Joseph Neil said tidal energy would be channeled through an underwater concrete passageway with no moving parts. As the water ebbs and flows, long fins inside the passageway would funnel the current, creating suction. That suction would pull air from pipes connected to onshore turbines, causing the turbines to turn and thus generating electricity.
The lack of moving parts makes it "very attractive," said Westlund, since it means low maintenance costs and less impact on marine life.
The test site is likely to be a short stretch of tidal area that can be easily monitored, producing 1 megawatt of power.
The goal is to some day create a long grid below the Golden Gate Bridge, where each tidal cycle pushes through 400 billion gallons of water. Westlund said that's enough to generate an estimated 2,000 megawatts — more than twice the city's peak power demand.
"It's the gold mine" of tidal energy, he added.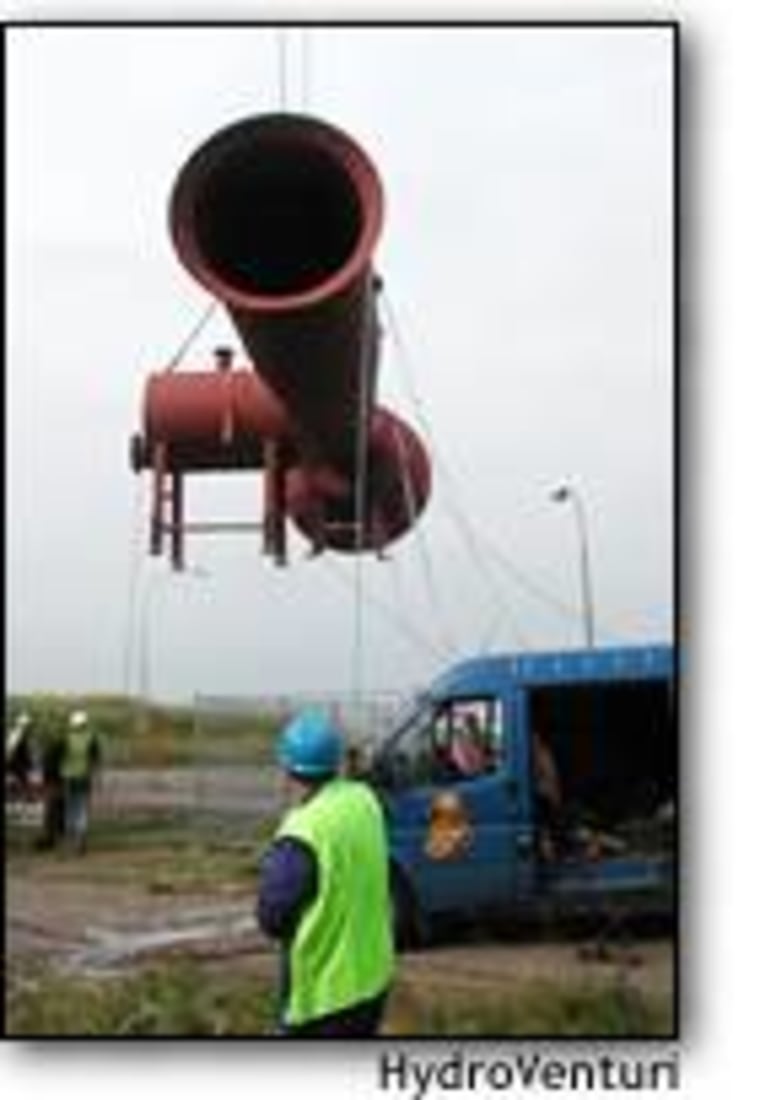 The cost of building a 1,000-megawatt system is estimated at $600 million, but San Francisco's Environment Department estimates that over 30 years, costs would average out to 6 cents per kilowatt hour — about the same as natural gas and less than what San Franciscans now pay for power.
"Within 10 years, San Francisco could build enough clean tidal power to meet its daily energy needs, as well as generate surplus energy to sell — all with a price tag of about one-third the cost per megawatt of solar power," Blumenfeld wrote in his public sales pitch, an opinion piece that appeared in the San Francisco Chronicle.
And "unlike the sun and wind," he stated, "tidal current is as consistent and predictable as the tidal charts. Fair weather or foul, the tides will ebb and flow. Tidal generators could produce renewable, emissions-free electricity up to 16 hours a day."
HydroVenturi has said that if selected it could have a San Francisco test site up and running in 15 months.
The company already runs a pilot project in Britain and is looking into opportunities in Canada, Iceland and New Zealand.
Neil said opportunities also exist "up and down" the U.S. coastlines, with "hot spots" like the Pacific Northwest, Florida and Cape Cod.
GREEN BENEFITS, BUT COSTS?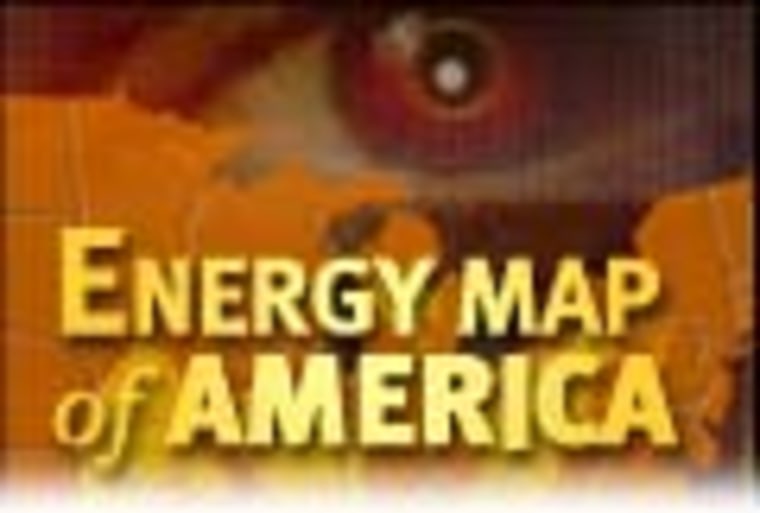 The potential of nonpolluting tidal energy still needs to be weighed against any environmental costs.
Might salmon and other fish be caught in the fins by the sudden drop in pressure near them? Would the passageways, more than 15 feet high and probably sitting on the bay floor, squeeze out marine life that lives there? How would the passageways alter the tidal flow, and would that alter the ecosystem?
San Francisco's test project as well as environmental impact studies aim to address those and other issues. The city is looking for another $2 million to pay for those studies, Westlund said.
At a public hearing in February, the local activist group Save the Bay urged the city to pay attention to whether the system increases sediment buildup in the bay since that would impair water quality.
But other concerns, particularly the impact of fossil fuels on global warming, have led many environmentalists to make a more aggressive push for tidal energy.
"The city should be looking at the various types of tide-power systems and have a one-megawatt project of each basic type so that we don't put all of our eggs into one basket and to help with the learning curve," Randy Hayes, founder of the Rainforest Action Network and vice president of the city's Commission on the Environment, told the hearing.
That didn't come to pass for financial reasons, and the city intends to go with one project.
Westlund said that if the project followed a "fast track," i.e. no glitches or hitches, the city could get most of its power from the sea within 20 years. But that's a big if. "It remains to be seen how well the technology works," he said.
Reuters contributed to this story.