Introducing a bit of James Bond to Joe Friday's world, the Department of Energy is using its national security expertise to develop dazzling new high-tech gear for crime fighters. The technologies, several of which are on display for the first time this week at a forensics science conference here, promise to have a far-reaching impact in such areas as cybercrime and evidence analysis - but only if they can first pass the acid test of affordability.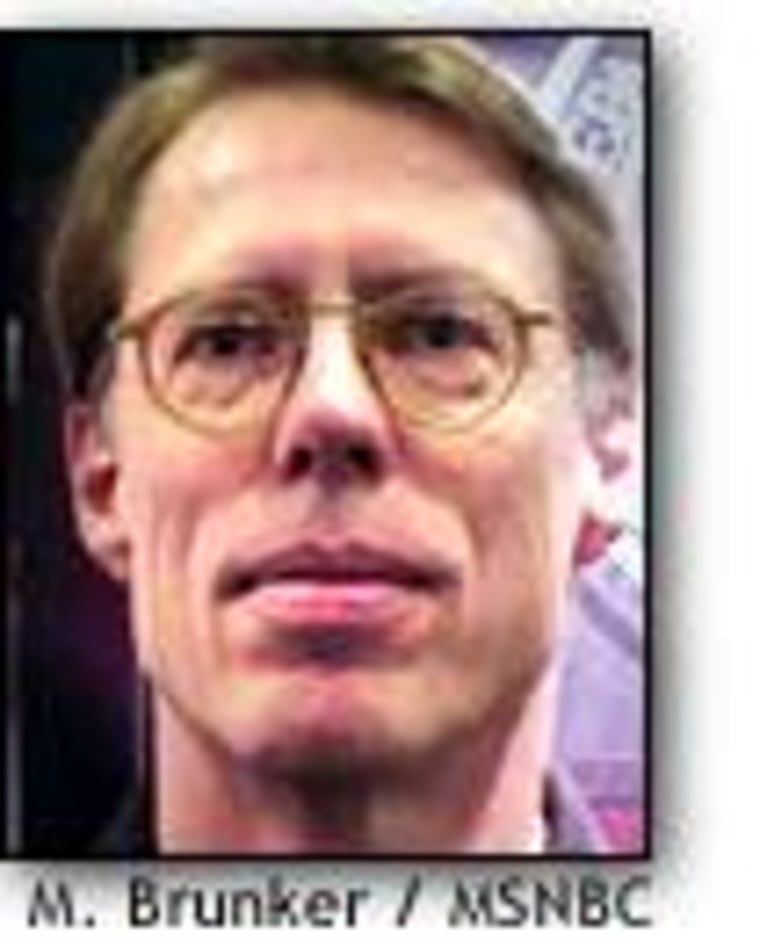 "They really run the gamut from relatively mundane to very esoteric and technical kinds of things," said Steven Schubert, who manages the forensic research and development program for the Energy Department.
Two prototypes hold particular promise in the near future: a mobile laser-based system that would make it much easier to identify body fluids such as blood, semen or saliva at crime scenes, and video-enhancement software capable of sharpening blurred images captured by security cameras. Both were demonstrated at the American Academy of Forensic Sciences' conference this week. They were selected because they are expected to be the first to reach the law-and-order market, probably within the next two years.
The Laser-InducedFluorescence Imaging system, developed by the Special Technologies Laboratory in Santa Barbara, Calif., allows forensics specialists to search for body fluids at a crime scene in broad daylight or under artificial lights. Currently, such laser systems can only be used at night or in pitch-black conditions and are extremely difficult to transport.
On hands and knees
"I've actually seen pictures of forensics specialists with blankets over their heads, down on their hands and knees crawling around on the floor trying to work in a dark enough environment to look for evidence," said Schubert.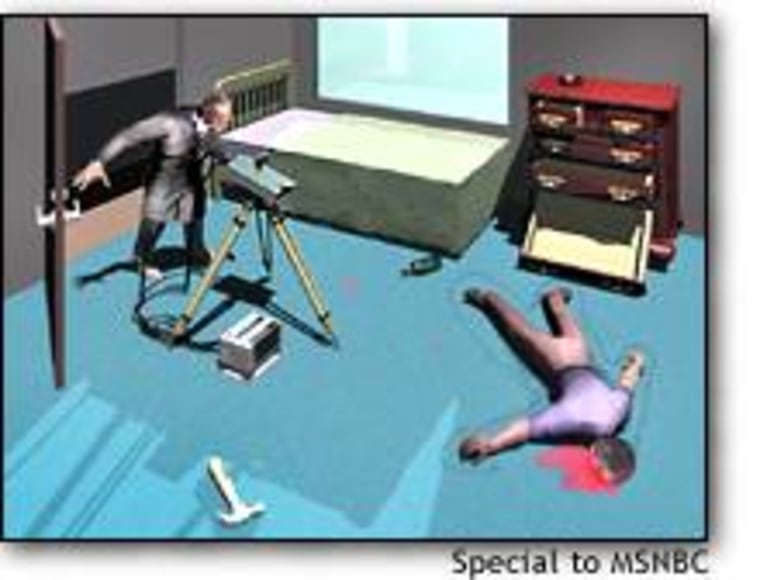 The laser system is far smaller than the current generation of laser-imaging equipment in laboratories. It weighs less than 50 pounds and can be easily taken to crime scenes using a luggage-type cart.
"There (are) a couple advantages to being able to work in daylight (or) without having to darken the room," said John DiBenedetto, scientific supervisor on the project. "One, you can be working at scenes in real time. The second is you can image and see the evidence with respect to the rest of the scene. You can tell people where they can't be stepping … (and) you can digitally capture the images and bring them back to the lab."
The prototype system is being tested at a California state crime laboratory in Santa Barbara, where criminalists are experimenting with different light wavelengths to increase the illumination of the body fluid while at the same time making sure that the laser bombardment doesn't cause degradation of the material.
Degradation of evidence a concern
"One of our concerns is ... the possibility that UV light may be deleterious to DNA, so we are running matrix experiments in the lab right now," said Charlene Marie, a senior criminalist with the California Department of Justice who has been overseeing the testing.
The video-enhancement software, under development at the Oak Ridge National Laboratory in Tennessee, can enhance video images by reducing such problems as blur, "aliasing" - a loss of definition that occurs when a camera is unable to decipher a tight pattern - and lack of contrast or low resolution. In some cases, the tool allows investigators to combine sequential frames from videotape to further improve results.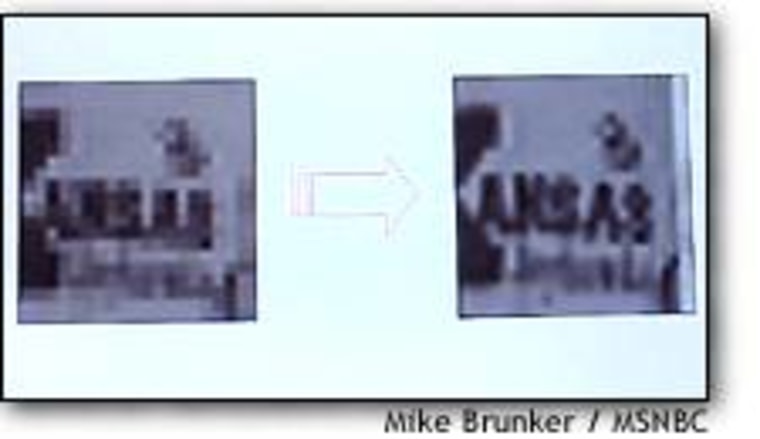 "It benefits from what we've learned from working with people like Alcohol, Tobacco and Firearms, the FBI, Secret Service," said Timothy Gee, a development engineer with the lab's image science and machine vision group. "Right now those organizations are beta testing this software and eventually, through that interaction, we'll make it better and get it into the commercial sector."
While both these tools will be important advances in police work, other technologies in the Energy Department's pipeline could have revolutionary effects that reach far beyond the criminology field. Among them:
A fingerprinting methodology that researchers at Oak Ridge hope will one day allow investigators to glean a trove of information from a single print, including such details as approximate age, gender and whether drugs, including prescription medicines, alcohol or other chemicals were present in the person's system.
A methodology under investigation at the Pacific Northwest National Laboratory that would use lasers and mass spectrometry to allow medical specialists to identify bacteria or other biological substances within minutes. This ability would be crucial in the event of a biological warfare attack or an accidental release of pathogens.
A three-dimensional measurement and imaging system being developed by Sandia National Laboratories that would allow investigators to quickly reconstruct a crime scene, eliminating the need for time-consuming measurements and photography and for a police artist to do much of the work. This technology could have many applications outside law enforcement. Architects, for instance, could make use of it.
The Energy Department also has mustered the resources of the Los Alamos National Laboratory in New Mexico for the fight against cybercrime. The lab is providing training and technology for local law enforcement agencies to allow them to tackle such crimes.
"We've spent a considerable amount of time and effort trying to develop computer systems that are secure from outside penetration because national secrets reside on some of our computers and we have to try to protect those," said Schubert, the Energy Department's program manager. "And a lot of that technology transfers directly into the law enforcement arena, where they're trying not only to protect their own computer systems but to find out what the bad guys are doing.
The cost challenge
One of the key challenges facing scientists at the Energy Department's dozen national laboratories and research centers in trying to adapt national security technologies to law enforcement uses is cost.
"One of the things that makes these tools useable for the forensics community is to get them down in a price range that they can afford," said Schubert. "And typically that's under $25,000 from what we're learning as we go along here. And obviously the lower we can get it the more likely it is that it's going to be in every police department's toolbox."
DiBenedetto, the scientist working on the portable laser system used to detect body fluids, has been wrestling with the cost equation in an attempt to bring the technology, originally developed to detect uranium residue at Department of Energy facilities, to the crime-fighting market.
"For us it's a matter of working with criminalists and seeing what technology needs to be removed from the system and how to simplify it," he said.
"Right now, we would call this a prototype. It certainly does the job. It's light enough to go to scenes with. It works well. But if it's going to be in the back of every patrol car, it's going to need to be smaller and lighter."