New questions about how the Bush administration used intelligence data to justify the Iraq war have rekindled the debate within the Democratic Party over whether some presidential contenders were right to oppose the war and others wrong to support it.
In fiery speeches Sunday to 400 Democratic activists gathered in Mount Pleasant, former Vermont Gov. Howard Dean and Rep. Dennis Kucinich of Ohio assailed President Bush. While Kucinich said the Bush administration "lied to the American people," Dean compared Bush to President Nixon during the Watergate crisis. "What did the president know and when did he know it?" Dean asked, in a reprise of the famous question posed about Nixon in 1974.
"The country is facing a serious crisis," Dean told the crowd. "Our people are dying in Iraq at the rate of nine a week and the American people may not have had the full information about why we went there."
"The president's credibility is at stake," Dean told reporters earlier.
He seemed to pay a back-handed compliment — or was it perhaps an oblique swipe? — at one of his rivals, Florida Sen. Bob Graham, the former chairman of the Senate Intelligence Committee, saying that Graham was "well equipped to know" whether Bush had misled Congress on Iraq.
For himself, Dean seemed to claim vindication. "For a long time, I suspected Iraq was not a threat to the United States," he said.
In his speech, Graham referred to the intelligence brouhaha, alluding to conflicting threat assessments among U.S. intelligence agencies and asking "don't you think the American people should have known that before we went to war?"
KUCINICH SEES OPPORTUNITY Meanwhile, in an interview with MSNBC.com, Kucinich portrayed himself as the first and only genuine anti-war contender.
"I led the effort in challenging the Bush administration in the House of Representatives on their whole policy of invasion. I was the first one in Congress to say, 'They haven't proven anything about these weapons of mass destruction. Why are we going in?'"
During his speech in Mount Pleasant, Kucinich repeatedly shouted, to cheers from the crowd, "Where are the weapons? Where are the weapons?"
With the controversy over why U.S. troops haven't yet found any weapons of mass destruction in Iraq, an ebullient Kucinich told MSNBC.com, "Suddenly … my stock starts to go up."
The Ohio congressman, who draws from some of the same pool of potential supporters as Dean, accused the Bush administration of planning to launch new wars against Syria, Iran, Lebanon, North Korea and perhaps Cuba.
He also said Bush was driving up military spending in order to starve domestic spending programs. "We've got to cut this Pentagon budget and get back the money that they took away from our schools, from our veterans, and from our health care programs," Kucinich said.
WHAT ABOUT THE OTHERS?
Asked whether Dean, his fellow antiwar candidate, wouldn't make identical arguments, Kucinich said, "He won't talk about cutting the military, not a chance."
In recent days, Kucinich, has won warm praise from Iowa labor union activists such as Hugh Wilcox of Council Bluffs and peace activist such as Robert Williams of Clarinda.
"Kucinich is the one who is most serious about this (peace) issue, of course," said Williams. "Everybody realizes Kucinich has an international concern. … He understands the need for the United Nations and for the world under law and not just a lawless world."
While Kucinich's attack on Bush drew applause from Sunday's crowd in Mount Pleasant, his eccentric side was on display too. Toward the end of his speech, he suddenly began singing in a pure tenor voice the final lines from the national anthem: "Oh, say does that star-spangled banner yet wave, o'er the land of the free and the home of the brave." The point, Kucinich said: Americans needed bravery to confront Bush and preserve freedom.
LIEBERMAN'S VIEW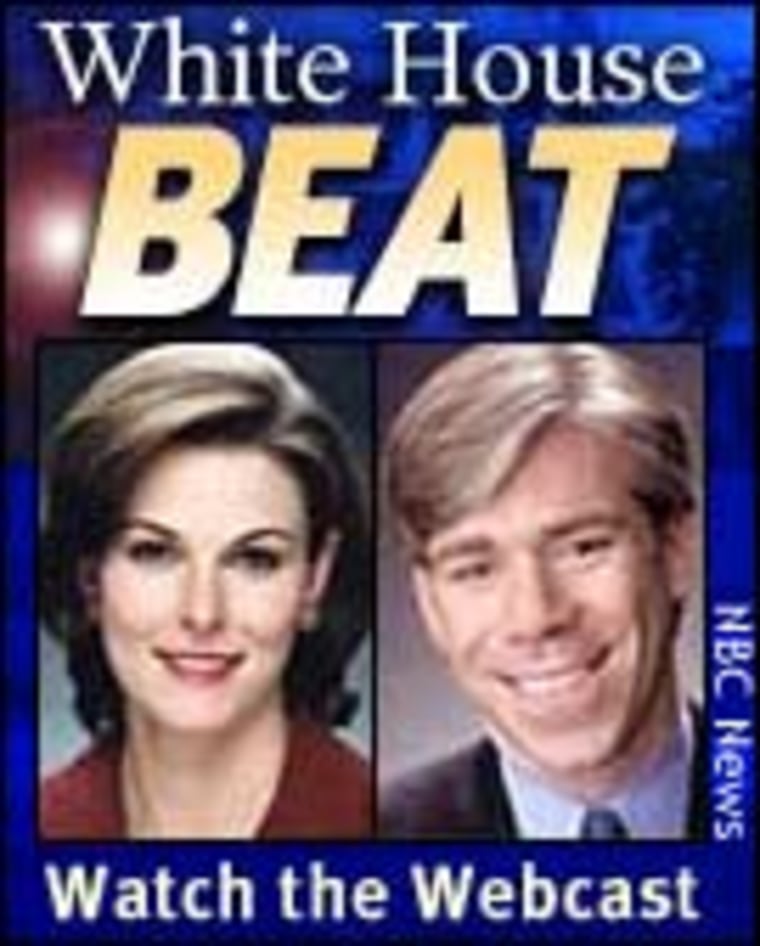 Both Dean and Kucinich evaded this reporter's question about whether doubts about pre-war intelligence undercut the position of Sen. Joe Lieberman, the chief Democratic co-sponsor of the last October's congressional resolution authorizing Bush to attack Iraq
Campaigning in Iowa Sunday, Lieberman told MSNBC.com that his position wasn't weakened by the controversy.
"I decided a long time before George W. Bush that the world would be a safer place without Saddam Hussein in power," Lieberman noted. "In 1998, John McCain and I and others introduced the Iraq Liberation Act. We reached the judgment you couldn't deal with this guy, you had to change the regime. There were a lot of reasons to overthrow Saddam. One, he wanted to dominate the Arab world, which would have been terrible for the Arab world and for us. Two, he was brutalizing his people — we see that now with the mass graves that we find in Iraq — and three, he was supporting terrorism."
But Lieberman also said there are now "very important, serious questions" about whether Bush had overstated intelligence findings.
Kucinich, Dean, Graham and Lieberman campaigned at the Mount Pleasant event, which was hosted by Iowa Gov. Tom Vilsack and attended by Democrats active in state politics who are likely to take part in Iowa's first-in-the-nation presidential caucuses next Jan 19.
A DEAN 'DISASTER'?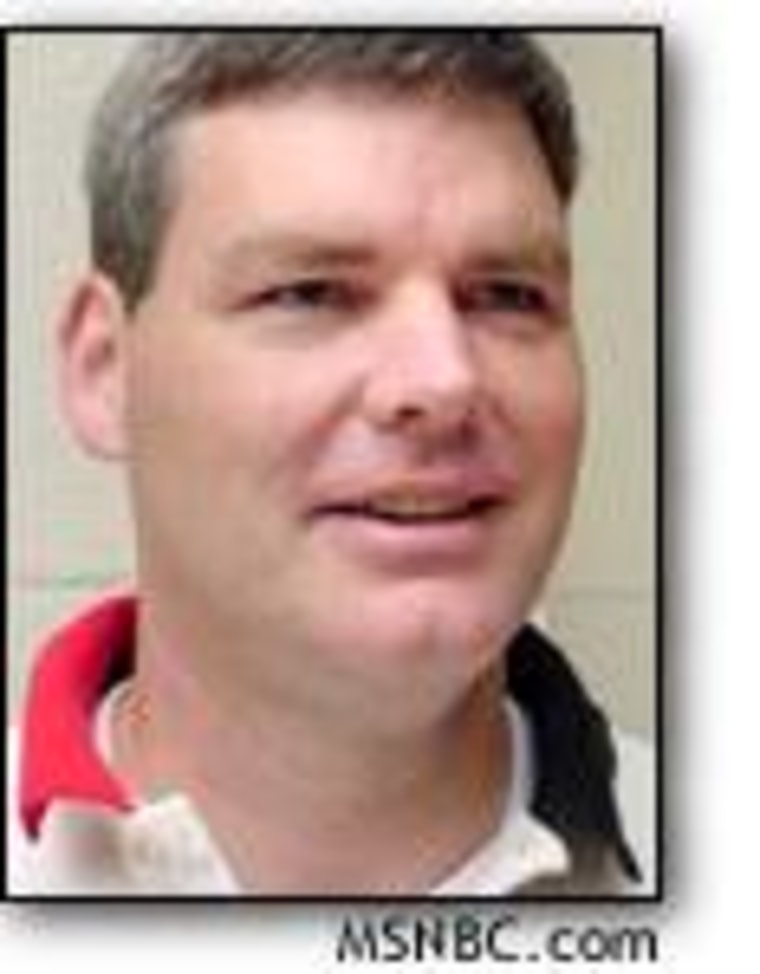 The division over Iraq among rank-and-file party members is deep: Former Council Bluffs, Iowa, city council member Paul Shomshor, a Lieberman supporter, said flatly "Dean's position on the war is a disaster."
While conceding Dean has a shot at winning his party's nomination, Shomshor said, "that would pull the party so far left. ... You have to nominate somebody that can win" the general election in November 2004. "If we nominate somebody who is so far left … we don't have much of chance at all."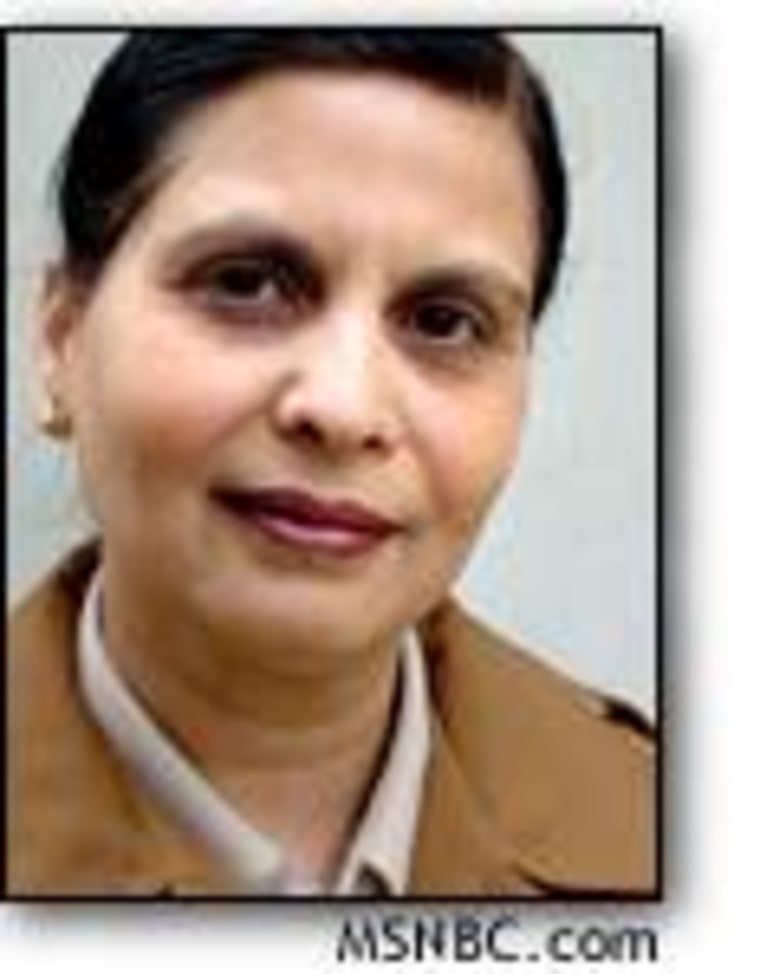 State Rep. Swati Dandekar from Marion, Iowa said she has thrown her support to Massachusetts Sen. John Kerry because he's a war hero, served on the Foreign policy and Intelligence Committees and "after Sept. 11, the political dynamic changed. We need a president who understands what should be done when it comes to foreign policy."
Dandekar said Kerry's support for the congressional resolution authorizing Bush to attack Iraq was not a liability with Iowa Democrats because "it was the right thing to do. Saddam Hussein had to go. That was the right decision."
Some Iowa Democrats have a personal stake in the Iraq issue. Undecided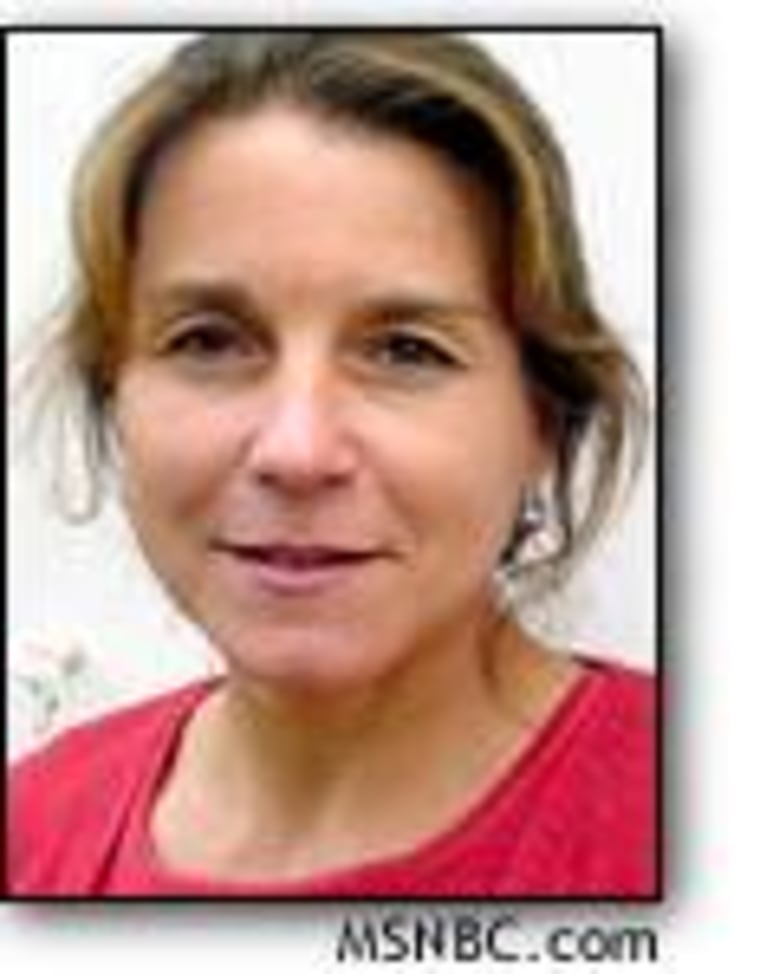 Democrat Julia Logan, from Keokuk, Iowa, noted, "I have a son who is 17 with a whole of friends who are 18 and I'm not sure the war on terrorism is worth losing the lives of our young men and women. I'm not absolutely opposed to war but I want to make sure that when there is a war it's for a good reason. I don't think this war is going to put a stop to buildings being bombed and airplanes being hijacked. If anything, it makes America looks more like the bad guys."