The British inquiry into the death of a renowned expert on Iraq's weapons of mass destruction is having an unprecedented secondary effect: it has lifted a veil of secrecy over British government communications, quickly making public information that traditionally takes years to declassify.
THE INQUIRY into the death of David Kelly, an Iraq expert whose apparent suicide has caused a crisis for the government of Prime Minister Tony Blair, reached its tenth day on Wednesday, calling Britain's defense minister, Geoff Hoon, to the stand.
Kelly's body was found July 17 with a wrist slashed, two days after the scientist was grilled by a Parliamentary committee investigating a report that Blair's office exaggerated intelligence on Saddam Hussein's weapons arsenals to bolster its case for war. That allegation, made in a British Broadcasting Corp. report in May, has pitted the country's venerable BBC against Blair's office — and led to accusations that both were complicit in the death of Kelly, who friends and family say was devastated at being publicly named by the defense ministry as a source of the BBC report.
The British inquiry, led by Lord Brian Hutton, a high court judge known for his thoroughness, has riveted the political public, and prompted predictions that the scandal following Kelly's death could spell the end of Blair's six-year-old government.
RECORD OF WAR
Beyond the stark political ramifications for Blair and some of his top advisors, however, the Hutton Inquiry's work is reverberating throughout all levels of power here.
While witnesses called to testify in courtroom 73 at the Royal Courts of Justice have provided their fair share of shockers, perhaps one of the most astonishing revelations has come in the virtual world, on the inquiry's , where over the weekend Hutton made public hundreds of normally classified e-mails and memos that reveal how British officials prepared to publicly defend the government's decision to help the United States oust Saddam.
More remarkable, many say, was that many of the 9,000 pages of classified government communications were only a few months old — and some only a few weeks old — providing, in research terms, the closest thing to real time analysis of the inner workings of a modern-day government before, during and after a war.
"It's an absolute first," said Nicholas Jones, author of two books analyzing the Blair government. "There are hundreds of documents, and they're of the caliber you'd usually wait 30 years to see," said Jones, who worked at the BBC for 30 years covering British politics.
British secrecy laws generally make journalists, and the public, wait three decades for access to sensitive documents. Jones recalled his annual trips to the public record office in Kew, near London, where, in contrast to Hutton's cascade of fresh documents this week, tomes of 30-year-old records are released only each Christmas.
IN CONFIDENCE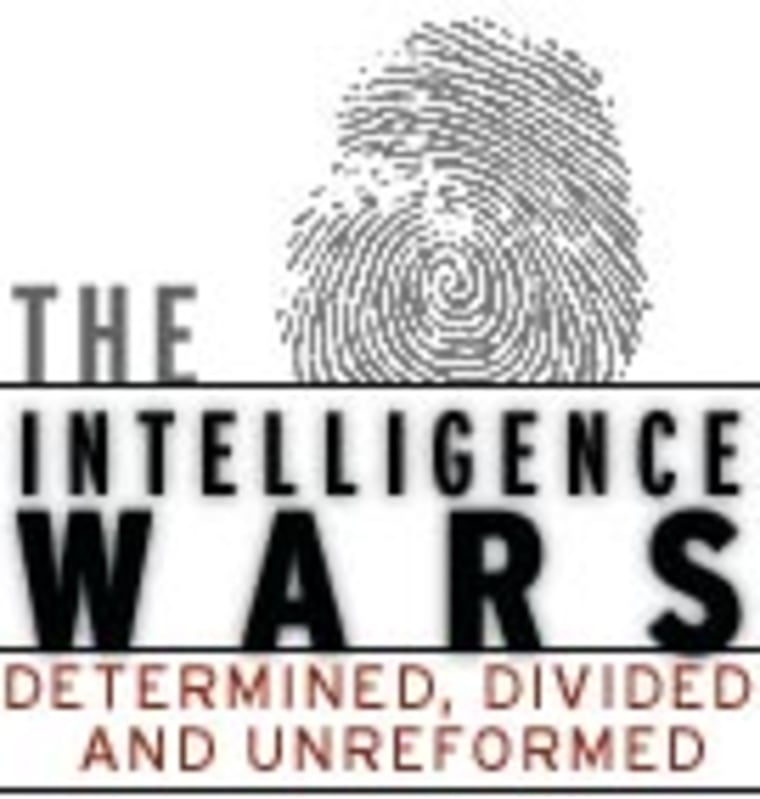 Even a cursory glance at the documents released by the Hutton Inquiry reveals their unique nature. A July 21 memo from John Scarlett, one of Britain's top intelligence officials, to Blair's chief of staff, Jonathan Powell, is labeled "STRICTLY PERSONAL — NOT FOR FILE — THIS COPY ONLY."
Another document from July, also marked confidential, is headed: "Meetings in the prime minister's study."
The e-mails and memos published by Hutton, whose inquiry can request documents but not compel individuals to produce them, were handed over voluntarily by the Cabinet Office and the Ministry of Defense, which are seeking to defend themselves and Blair's government from the BBC's allegation that British intelligence on Iraq was "sexed up" to support the war.
Hutton has said his inquiry will rely on witnesses to "do the right thing" — and the government appears to be attempting to thwart future criticism by airing in public communications usually kept secret.
While the inquiry — which was ordered by Blair — technically focuses on weapons expert Kelly's death, its findings offer a window on the British leadership's machinations as it propelled the country toward war with Saddam.
JUDGING SADDAM
One question raised 10 days into the inquiry is how hard Blair tried to avoid the war. While the prime minister publicly professed a preference for a U.N. resolution authorizing force and was seen tempering bellicose statements from President Bush in Washington, emails and memos show his advisors at the same time seeking to portray Saddam as an imminent threat, although U.N. sanctions and air patrols had kept the former Iraqi leader confined to his borders for a decade.
A series of emails from last year, dating from Sept. 5 to Sept. 24, when a British government dossier on Iraq's weapons of mass destruction was released, shows one of Blair's advisors grappling with public opinion.
"Much of the evidence we have is largely circumstantial, so we need to convey to our readers that the cumulation of these facts demonstrates an intent on Saddam's part — the more they can be led to this conclusion themselves rather than have to accept judgments from us, the better," wrote Daniel Pruce, a foreign office representative in Blair's press department, in an email.
BLAIR'S 'SPINMASTER'
E-mails from media advisors figure heavily into the Hutton Inquiry documents, including missives from Alastair Campbell, Blair's communications advisor. By matching Campbell's emails with Blair's subsequent public statements, the British media have delighted in calculating that Campbell — dubbed the "spinmaster" — calls many of the shots in Downing Street, the prime minister's office.
The scope of Hutton's investigation incorporates all levels of government, including Blair, who when he is called to testify on Thursday will become only the second British leader to appear before a judicial inquiry. John Major, Blair's predecessor, sat before the Scott Inquiry, which investigated the sale of defense-related material to Iraq in 1994.
Still, author Jones said the Hutton Inquiry is unprecedented.
"We've had these inquiries before, and they usually go on for not just months but years. The documents used as evidence are held back until publication of the full report. This time, that's not the case."