The vulnerability of the nation's water supply isn't in the headlines, it's in the details of the country's 54,065 public and private water systems. For years, experts have warned about the need to upgrade, repair and thoroughly assess the risk of terrorists targeting the nation's water supply and distribution channels. Yet most of those warnings have been ignored, under-funded or relegated to the back burner as policy-makers addressed "more important" projects.
BUT THE SEPT. 11TH attacks brought renewed vigor to those issues, water industry experts said. However, questions remain whether there's time to secure water supplies and upgrade them before a major disaster strikes.
Here's the brutal truth: The nation's water infrastructure is impossible to fully secure. The sheer vastness of the system with its "raw water" reservoirs and tens of thousands of miles of exposed aqueducts and pipeline with little or minimal security make it logically and fiscally impossible to completely police. To simply put fences around the three raw water reservoirs that the Indianapolis Water Company uses to feed that city's water needs "would bankrupt the company," says Peter Beering, IWC's deputy general counsel.
The threat isn't new. Industry experts have been crying in the wilderness for years trying to get the fractured water community to take the issue of terrorism more seriously. And in fact, the industry got a pre-September jolt of adrenalin that raised as many eyebrows as it did awareness.
In January of 2001 an urgent fax lit up the machines in the offices of water authorities in major cities around the country screaming about a letter the FBI intercepted from a terrorist group that indicated they "intend to disrupt water operations in 28 US cities." The fax said the FBI believed the threat was from a "credible, well known source, with an organizational structure capable of carrying out such a threat."
"Some people panicked. . .when they got that fax," says Beering, who also wears the hat of Terrorism Preparedness Coordinator for Indianapolis. "It all depended on how much work they'd previously done with regard to security."
The letter was later determined to be a fake. But the ripples it sent through the industry couldn't be ignored.
"The collection of events, really kind of starting with that January 2001 letter and leading the culmination of events in September was clearly a wake-up call for every sector that there were vulnerabilities that people needed to assess," Beering said.
PRIME TARGET
Water is the "quintessential target," Beering said. It's been a strategic objective in armed conflict throughout history. The Nazis dumped raw sewage into reservoirs; dead animals were tossed into wells in Kosovo. And the FBI's J. Edgar Hoover warned of the potential for attacks on the nation's water supply prior to the surprise attack on Pearl Harbor.
Electricity comes and goes at the flick of a switch. People get annoyed when the power goes out, blitzing the cable and making them miss the latest episode of "The Simpsons." Water is different — it is nearly sacred. In fact, a terrorist doesn't even have to actually contaminate water to affect a terrorist act.
"I just have to make you believe the water is contaminated," Beering said. If the public suddenly lost confidence in the integrity of the water system, he said, there would be a domino effect. A panic run on bottled water and alternative water supplies.
A question he has asked to officials of various water authorities: "Are you prepared to empty a five, ten, fifteen million gallon ... reservoir to prove to the public that it's safe to drink?"
ASSESSING THE THREAT
The industry in partnership with the government is now scrambling to assess the full threat to the nation's water supply. Experts say there is now a heightened sense of urgency and security measures have been pumped up in most areas.
But threat assessment takes time as do solutions to those threats.
"Although recognized in the past, the vulnerability of our water systems to deliberate acts has not received sufficient attention," said Richard Luthy, chair of the Water Science and Technology Board of the National Research Council, in congressional testimony last year. "The reasons include the fact that simply developing and maintaining our existing water system received primary attention," he said.
The darker angels of the water security issue are old, crumbling pipelines and treatment plants. The "reality is that many components of our water systems are aging and need repairs, replacement, or upgrades, " Luthy told Congress.
The Association of Metropolitan Water Agencies has asked Congress for $57 billion over a five year period targeted at drinking water and wastewater infrastructure.
Experts agree that introducing a toxin into the raw water reservoir would have little impact owing to the dilution effect several million gallons of water would have on any biohazard.
However, "a single terrorist, or even a small group of terrorists could quite easily cripple an entire city by simply destroying equipment at the reservoir end of the pipeline, and even by poisoning the reservoir with concentrated toxins right where the water enters the pipeline," said James Atkinson, a counter-terrorism consultant and principle of the Gloucester, Mass.-based Granite Island Group.
Luthy and others are pushing for more research into how bio-agents such as anthrax and smallpox handle being introduced into the water system. And more research needs to be done on how to implement electronic data collection devices, says Jerry Gilbert, a water consulting engineer in Orinda, Calif.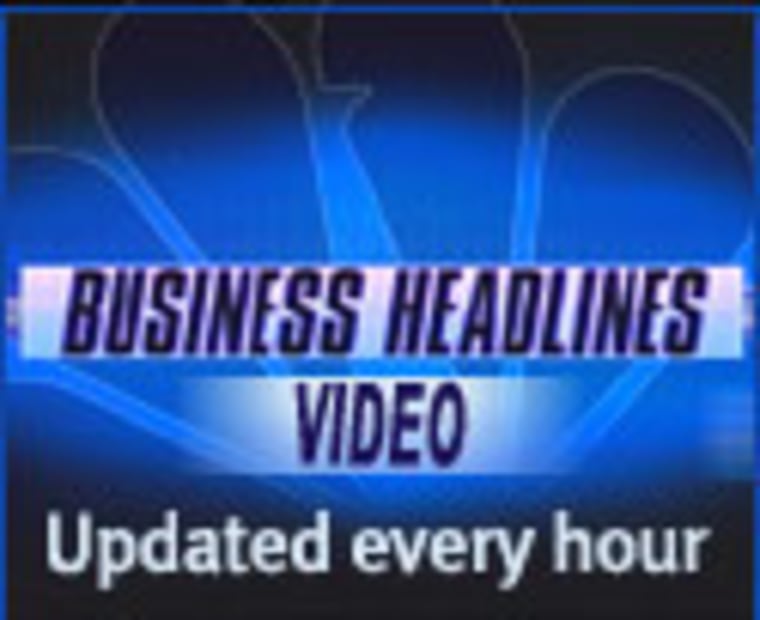 "There is a long range concern that we need to develop the kind of sensors and electronic alarms and monitors that would allow you to [quickly] determine changes in water quality," Gilbert said. Although all systems do testing of the water supply, those tests are handled in labs and take time. Gilbert says the industry needs to take advantage of microchip advancements and get more real-time testing sensors in place. "And not just with regard to terrorism," he said, "but any other thing that might adversely affect water quality."
Gilbert's right on point: This year close to one million Americans will get sick from something in their water; about 1,000 of those ultimately result in fatalities, according the Center for Disease Control.
And there is the ever present cyber-threat as well. Water is distributed and controlled via supervisory control and data acquisition (SCADA) systems. Many SCADA systems are vulnerable to electronic attack, studies have shown. However, many such systems aren't connected to the Internet, the threat there is an internal one, say from a disgruntled employee, security experts said.
TARGETING THE TERROR
The Environmental Protection Agency is the government agency tasked with coordinating the water supply protection efforts. An EPA representative told a congressional panel last year that the agency is putting together a manual to help water authorities assess vulnerabilities as well as an emergency operations manual, which is due sometime in the middle of this year. In addition, more coordinated information sharing networks are being established to link water officials electronically so that information and warnings can be accessed quickly.
The EPA will spend $90.3 million this fiscal year on water-security issues, as set out in emergency legislation passed last year. That compares with a scant $2.5 million the agency spent on bio-terrorism efforts in the fiscal year that ended Oct. 2001.
The National Infrastructure Protection Center run by the FBI sends out warning messages through the Association of Metropolitan Water Agencies, using that organization as the water sector's Information Sharing and Analysis Center. The ISAC acts as an early-warning system for water officials throughout the country.
And a promising trend is developing: Jurisdictions are building in redundancy for their water infrastructure, according to Beering, who helped author an interim report on domestic preparedness to potential terrorist attacks.
Luthy says that water systems should be interconnected to help ensure water quality "through application of multiple barriers to contaminants in supply, treatment and distribution." However, because the water distribution system is so "fragmented" putting such a scheme into practice "has been a low priority unless prompted by chemical spill or natural disaster," Luthy wrote in a November editorial.
In addition, Luthy wrote, new technologies should be implemented to help trap contaminates at multiple points. This would benefit large cities such as New York and San Francisco which currently rely on unfiltered water, which is a source of great debate and some litigation in the water community. Those cities currently disinfect the water with chemicals such as chlorine.
The water industry is acting in a heightened state of alert in the post Sept. 11 era. Whether policy makers continue to provide the funding for repairs, research and upgrades remains to be seen. And whether such efforts can be accomplished before a major disaster strikes is anyone's guess.
For now, the industry's water supply remains one of the safest in the world, experts said and will remain so… as long as the warnings are heeded.
"Before September we [counter-terrorism experts] were all heretics," Beering said. "On Sept. 10th, I was trying to get people to pay attention," he said dryly. "On Sept. 11th, I was reassuring people."