When the Department of Homeland Security's intelligence analysis division opens for business March 1 it will be critically understaffed, MSNBC.com has learned. This vital division will be "way behind the power curve in the intelligence game" and forced to make do with a patchwork of temporary workers on loan from various agencies and drawn from civilian contractors, says a member of the department's transition team.
THE CORE of the new Cabinet-level department's capability to predict and prepare for potential terrorist attacks on U.S. soil will be its Information Analysis and Infrastructure Protection division, scheduled to begin operations March 1. The bulk of that division will come from an existing FBI unit known as the National Infrastructure Protection Center (NIPC), which will be transferring 307 positions to the new department.
But NIPC has suffered crippling defections and reassignments as FBI employees who work for it have scrambled to find other positions to maintain their career tracks within the FBI, MSNBC.com has learned.
The law creating Homeland Security does not mandate that FBI agents working for NIPC voluntarily give up their jobs in the bureau.
NIPC is responsible for the Key Asset Initiative, a program staffed by 216 field agents that identifies potential physical and cyber threats to "key assets" among the nation's most vital infrastructure, such as banks, nuclear power plants, oil pipelines, ports and reservoirs, and develops protection plans for them.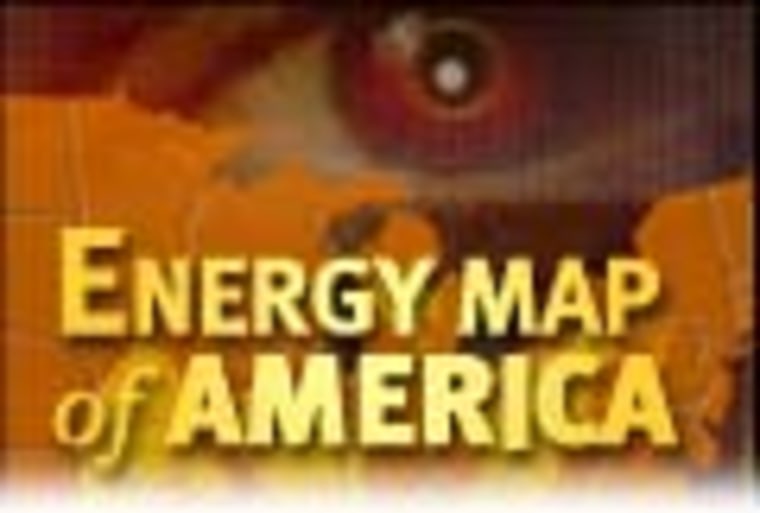 But come March 1, the Key Asset Initiative will essentially grind to halt — not one of the 216 agents in the program is transferring to the Department of Homeland Security.
"Those [Key Asset Initiative] functions, under law, transfer with NIPC," said Cmdr. David Wray, a Naval Reserve officer called back to active duty and working as a spokesman for NIPC. "Those FBI agents in the field will not transfer to Homeland Security, but the function will," he said.
The remaining 91 NIPC slots to be transferred are support and intelligence analysis positions, Wray said.
But fewer than 25 analysts are actually transferring, MSNBC.com has learned. Wray couldn't confirm the exact number of analysts transferring; however, he acknowledged the looming personnel gap the agency faces.
"I don't have a number of how many bodies are going to be in those [307] slots," Wray said, "but obviously we're going to start off with at least 216 slots to fill."
LACKING HORSEPOWER
When crafting the mission for Homeland Security's intelligence branch, policy-makers saw it as the department's most vital cog. All intelligence collected by various agencies such as the CIA, FBI, the National Security Agency and others would be fed into the Homeland Security Department, where its analysts would attempt to "connect the dots."
"This new department will review intelligence and law enforcement information from all agencies of government and produce a single daily picture of threats against our homeland," said President Bush in a televised speech last year. "Analysts will be responsible for imagining the worst and planning to counter it."
In addition to analysts from the FBI's NIPC, the Homeland Security Department's intelligence branch is to be augmented by a small number of analysts from the Department of Commerce, the National Communications System, the Department of Energy, the National Infrastructure Simulation and Analysis Center and the General Services Administration.
Combining those staffs, with different cultures and personalities, is no small task, said Ron Dick, who headed NIPC until his retirement eight weeks ago. NIPC struggled in its early years and only recently had begun to gain respectability among other law enforcement and intelligence agencies.
Highlighting NIPC's early difficulties — well before the attacks of Sept. 11, 2001, brought home the importance of homeland security — the General Accounting Office, the watchdog investigative arm of Congress, issued a damning report on NIPC's progress and effectiveness. The report, issued in May 2001, said the center had only limited capabilities due to inadequate staffing and insufficient technical expertise. And with the center's focus on cyber threats, its ability to detect and deter physical threats — like possible efforts to compromise spent nuclear fuel storage depots — was lacking.
As NIPC's job is taken over by the Homeland Security Department, there is concern among some involved that the staffing problems could erode its capabilities to the levels criticized in the GAO report.
NIPC spokesman Wray disputes any notion that the intelligence group's mission will suffer.
"There are plenty of core analysts," Wray said. "Over the last year we've had a substantial influx of [military] reserve personnel, in part to answer as quickly as possible the GAO questions about our analytic capability."
"Any time you start up a new entity, even though you laid a good foundation, until you start to execute its mission, there's always some concerns as to how that's going to work," said Dick, who now works in the private sector for Computer Sciences Corp. in its homeland security division. However, with the leadership in place at the Homeland Security Department, Dick believes NIPC will regain its footing. "Now, will that happen tomorrow? Will it be March 1st? Probably not, but a year from now I think it'll be substantially better," he said.
'BIGGEST CHALLENGE IS CULTURE'
Concerns about the new Homeland Security Department having to limp along with an ineffective intelligence division were raised during congressional hearings last year.
"We must ensure a smooth and complete transition of organizational effectiveness as we cannot afford to have the new Department of Homeland Security reinventing the wheel at this critical point," warned Sen. Chuck Grassley, R-Iowa. "We cannot allow agencies that are turning over parts of their former domains to be parochial in their approach to this new department," he said.
The biggest immediate hurdle faced by the department isn't money or staffing, "the biggest challenge is culture," Dick said, noting that with so many agencies set to pour raw intelligence into one pot, special attention will have to be paid to the sensitivities associated with the source information.
The need for such close integration of various federal agencies leaves "little room for error," according to Charles Wise, an Indiana University professor of public affairs and an expert on governmental organization and management.
It's a given that "turf battles" will happen when so many agencies collide, Wise said. The real question is whether all the agencies can negotiate operational arrangements to try and minimize those turf battles, Wise said. For example, the Homeland Security Department has no authority over the FBI or CIA or the Justice Department and can't order them to do anything or to provide personnel. The negotiation of such arrangements will require a deft political hand, Wise said.
READY OR NOT
"I'd say that the analytical capability of DHS, with its current projected manpower level, is going to be slim to none," said one government official familiar with NIPC operations, saying that recruitment, background checks and training of new analysts would require at least a year.
The FBI and the transition planning office "will continue to address having the (analytic) capability by whatever means necessary," assured NIPC spokesman Wray.
But can the protection of the home front and the job of homeland security afford the luxury of waiting a year while the Homeland Security Department's intelligence unit gets up to strength?
"Probably not," said Dick. "That's why I think everybody is working as hard as they can to make the transition and the ability to deliver timely actionable products as quickly as they can," he said. "But do I think it's going to be perfect March 1st? I don't think anybody expects that."