/ Source: NBC News producer
Newly unearthed documents, mostly letters from the CIA to Congress, lay out evidence of an intensive intelligence effort to help U.S. corporations win contracts overseas. The documents, all published during the Clinton administration, appear to confirm reports that America's electronic eavesdropping apparatus was involved in commercial espionage.
THE DOCUMENTS reveal the extent of Washington's effort to promote U.S. business, detailing how often the United States acted on evidence of "unfair" competition by foreign contractors.
European officials, including the European Parliament, have expressed their fears regarding a massive U.S. intelligence apparatus, code-named Echelon, believed capable of scooping up vast amounts of economic and personal data from the world's communications links.
The United States, while neither confirming nor denying the existence of Echelon, has admitted that it regularly tracks bribery attempts by foreign companies in competition with U.S. firms for overseas contracts — and uses that information to help U.S. companies win those contracts. Washington has use of a network of eavesdropping facilities it operates with countries like Britain, Canada, Australia and New Zealand.
MSNBC.com has previously reported that in 1993 and 1994, the U.S. intelligence community helped U.S. firms win $16.5 billion in overseas contracts by alerting the governments in Third World countries that ministers and others were "on the take." Among the U.S. companies that have benefited are Raytheon, Boeing and Hughes Network Systems. The intelligence community has clamped down on the release of such data since then.
The CIA and the National Security Agency have always denied that they engage in "industrial espionage," the gathering of commercial and industrial data for use by U.S. companies, saying it is against U.S. policy. Indeed, the U.S. intelligence community has regularly accused foreign governments of doing just that, in particular noting that France has been heavily engaged in economic and technological intelligence gathering against the United States.
Still, the new documents indicate at least a blurring of the line between what the intelligence community admits and what it denies.
INTENSIVE U.S. EFFORT Among the information newly found in an NBC News review of congressional and declassified intelligence documents are several that provide an outline of the program's beginnings and the depth of the effort.
Prior to the Clinton administration's decision to aggressively pursue foreign bribery allegations, it reviewed what the NSA and other intelligence agencies had picked up in the normal course of their business. That 1993 review showed that between 1986 and 1992 — before the Unite States began seriously capitalizing on its intelligence-gathering capabilities — spy agencies "had identified about 250 cases of aggressive lobbying by foreign governments on behalf of their domestic industries that are competing against U.S. firms for business overseas." The review proved to the U.S. government that the intelligence community could be tasked to pick up commercial intelligence.
Once the administration decided to become aggressive, it proved that it could succeed. In the first 17 months of the Clinton administration, 72 cases of unfair competition were identified and acted on, leading to a February 1995 National Security Strategy statement that noted "collection and analysis can help level the economic playing field by identifying threats to U.S. companies from foreign intelligence services and unfair trading practices."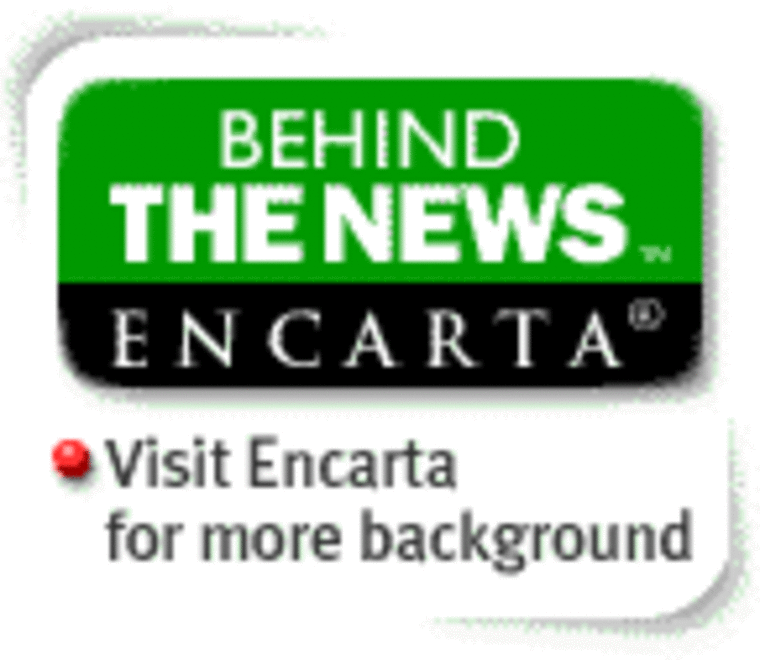 While CIA officials now say they focus primarily on overseas companies that bribe foreign officials to win a contract, the newly found evidence indicates that U.S. intelligence has not limited itself to gathering information solely on criminal activities like bribery, but has been on the lookout for legal activities the U.S. views as "aggressive." Among the activities of foreign companies tracked by U.S. intelligence were "lobbying," "linking financial aid to contract awards." and "the use of insider information and disinformation against U.S. firms." On their face, none would appear to be illegal.
While U.S. intelligence agencies did not directly inform U.S. companies that their competitors were involved in bribery and other "unfair" behavior, senior officials admitted that sanitized intelligence was passed on to U.S. firms by other U.S. agencies and that it was done "aggressively."
In all but the last case, which came out of 1996 congressional testimony by the CIA Director John Deutch, the information came in letters from the CIA and the Office of the Director of Central Intelligence to the Senate Select Committee on Intelligence. The letters were published by the committee from 1993 to 1996.
DISCLOSING LESS OVER TIME And while much of this information — including the dollar value of contracts won as a result of U.S. intelligence operations — was freely if not widely disclosed during the first few years of the Clinton administration, there has been no significant disclosure since, and attempts to gain more recent data have failed.
Both the CIA and the Commerce Department, the lead agency for inter-agency cooperation on economic intelligence, admit the efforts continue and say they have been successful.
Indeed, the Commerce Department's Advocacy Center openly, if subtly, encourages U.S. companies to inform the government about foreign competitors' misdeeds, stating on its Web site: "Contracts pursued by foreign firms that receive assistance from their home governments to pressure a customer into a buying decision; unfair treatment by government decision-makers, preventing you from a chance to compete; tenders tied up in bureaucratic red tape, resulting in lost opportunities and unfair advantage to a competitor. If these or any similar export issues are affecting your company, it's time to call the Advocacy Center."
There has been little U.S. criticism of the U.S. efforts, but it has created a firestorm in Europe, much of it centered in the European Parliament.
InsertArt(891759)The European Parliament actions, many spurred by French representatives, have elicited contempt by many in the U.S. intelligence community. "It's hard to get morally exercised about French complaints about economic espionage," said one high-ranking U.S. intelligence official.
MONEY OVER ETHICS Duncan Campbell, the British intelligence expert who authored the European Parliament Report on Echelon, said the latest documents shows that the United States and its allies in the British Commonwealth are concerned more about contracts than uncovering bribery.
"It's all well and good that they uncover bribery by European companies, but their response is extralegal. Why not make it public and prosecute it. The U.S. appears to be saying, 'If it's terrorism, evidence is turned over and people are prosecuted. If it's a commercial interest, we do it differently.'"
Campbell pointed to U.S. documents that detail just how the intelligence is carried out by using the vulnerability of corporate communications to electronic interception.
In a general discussion of "specialized technical operations" in a July 1995 report to Congress, the CIA's National Counter Intelligence Center noted "because they are so easily accessed and intercepted, corporate telecommunications — particularly international telecommunications — provide a highly vulnerable and lucrative source for anyone interested in obtaining trade secrets or competitive information."
The report continued: "Because of the increased usage of these links for bulk computer transmission and electronic mail, intelligence collectors find telecommunications intercepts cost-effective."
Robert Windrem is an investigative producer for NBC News.