Officials monitoring the United Nations' $27 billion oil-for-food program say they are concerned that dual-use items ideal for Iraq's military machine are slipping through the sanctions net into Iraq — both through the oil-for-food program itself and over the Jordanian border.
AMONG THE ITEMS U.S. and U.N. officials believe have gotten through are chemicals needed to make chemical weapons, as well as solid rocket fuel and missile technology and equipment needed to resurrect Iraq's military industrial complex.
"This is our main concern," said a U.N. official. "It is a problem not well reported on. There are an enormous amount of contracts lacking information."
A senior U.S. intelligence official added: "A lot of stuff is getting through, and it's big-buck stuff. It is hard to see that there are any sanctions."
The oil-for-food program permits not only the purchase of food but also the purchase of "humanitarian" goods, which is a broad definition for a lot of materials Iraq can buy with oil revenue. Besides medicine, it includes supplies for other sectors, including education, agriculture, electricity, water and sanitation and housing. In addition, the United Nations permits Iraq to buy spare parts and other equipment for its oil industry.
"His threat to the rest of the world is now approaching the level it was when the Gulf War began," said Gary Milhollin, whose Wisconsin Project on Nuclear Arms control sponsors the IraqWatch.org Website.
FOOD AND SUPPLIES
Over the course of the 4½-year-old program, the United Nations has approved $26.8 billion in sales, most of it for food. During that period, $13.7 billion worth of supplies has actually been delivered, including $7 billion in food and $800 million more in oil field equipment, which some officials say has also been exploited. Another $11.1 billion worth of supplies are in the production and delivery pipeline.
The United States and other nations on the U.N. Security Council regularly review Iraqi requests for items under the "humanitarian" designation. A U.N. official said that while there were "red flag" items, a lot of what Iraq asked for was dual-use, valuable for either civilian or military programs.
The U.N. and U.S. officials, who spoke to NBC News on condition of anonymity, say the biggest suppliers of suspect dual-use items are Eastern European and Indian companies. A senior U.S. intelligence official agreed, adding that while companies were not directly involved in such sales, some overseas companies with U.S. ties were involved. He would not identify any of the companies.
The United Nations, which has the right to check on the end-use of the items, has 150 international monitors in the country. Still, officials say the number is too small to monitor the large amount of materials entering the country.
"Monitors do not patrol borders. They do not control borders," said a U.N. official. "The monitors are not capable of monitoring all the flow of humanitarian goods coming into a country as large as California."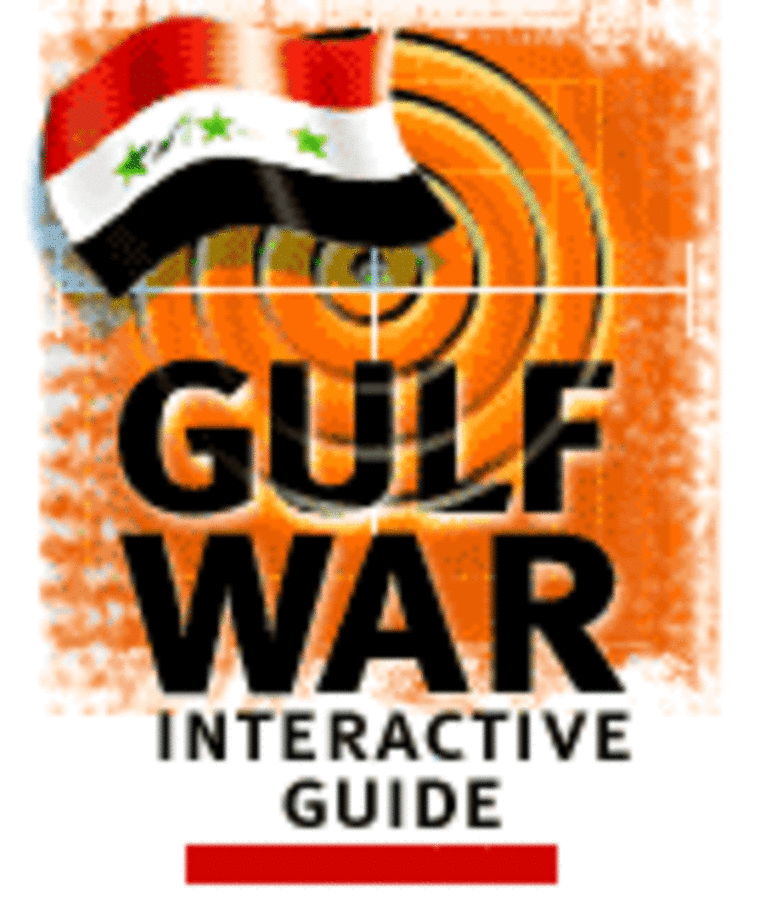 "There is no way to certify where they go once imported. Sanctions are pretty much cracked," the U.N. official said.
'REALLY NASTY STUFF'
The U.S. intelligence official said a continuing review of the oil-for-food program showed that Baghdad was not getting "stuff that could be used for a renewed nuclear program. We have seen a lot of chemicals — really nasty stuff — as well as material that could be help military industrialization projects.
Common chemicals such as chlorine are ideal for water purification but also can be used in the development of chemical weapons. Since Iraq has many petrochemical facilities, the imports of organo-phosphates could be very useful for both civilian and military programs, officials say.
Other than the "nasty chemicals" that can be used to make chemical weapons and solid rocket fuel, U.S. intelligence sources say they are suspicious about the imports of high-precision machine tools, which are ideal for weapons manufacturing, and heavy construction equipment and other vehicles ideally suited for rebuilding and mobilizing the Iraqi military machine.
The United States does have a veto over what is imported as a permanent member of the U.N. Security Council, but there is a lot of horse-trading among Security Council members on what goes and what doesn't, say officials.
SLIPPING THROUGH SANCTIONS
The United States and Britain have put a hold on a number of dual-use products, but some innocuous items are getting in, a U.S. intelligence source said. The most frequent problem is that the companies Iraq has contracted with often do not fully fill out the U.N. forms so the U.N. sanctions committee cannot determine accurately what is getting through. Currently, more than $2 billion of Iraqi contracts are on hold because of poor documentation. U.N. officials suspect that the failure to fill out the forms is not a bureaucratic mistake but is a deliberate attempt by companies to sell Iraq critical equipment for high prices.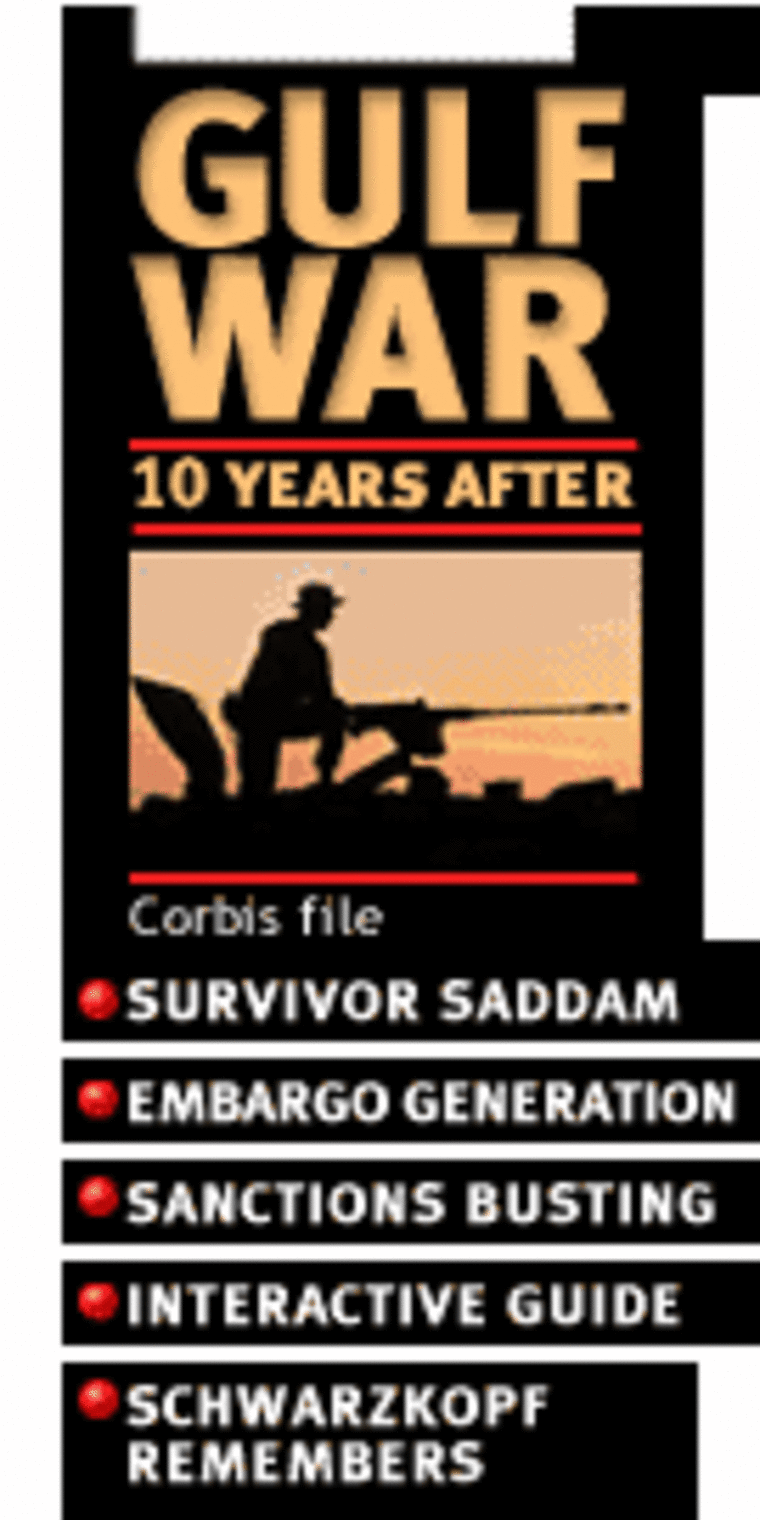 U.N. officials say that about $2.9 billion in contracts of humanitarian goods are on hold, $200 million of which are for dual-use items to which Washington and London have objected.
Moreover, both U.S. and U.N. officials say Iraq is expert at importing critical components and materials for its weapons systems. During its buildup in the 1980s, when there was a weapons import ban on both Iraq and Iran, Iraq had a program under which various state entities — such as university labs and medical centers — were used as covers for importing dual-use items. To suggest that they are not still doing that, say U.S. and U.N. officials, is naive.
NBC's Robert Windrem is an investigative producer. Linda Fasulo covers the United Nations for NBC News.