Even now, a decade after the record's release, more than a dozen years after the band's raucous dawn in the Pacific Northwest, the sound still hits you like a slap in the face, like a cold shower first thing in the half-awake morning.
Nirvana's "Nevermind," the product of a guitarist-songwriter from a broken home and two fellow musical travelers, burst like a smart bomb on the American music scene in September 1991, blowing no less a veteran that Michael Jackson from the top of the charts, and ushering in a revolution in rock music that rock music is still working its way through.
It was Sept. 24, 1991 when Nirvana released "Nevermind," not the band's first album but its most creatively convincing, a record that for the public marked the trio as embodiment of the grunge esthetic.
"Nevermind" was a template, of sorts, a road map of power, melody and emotional directness for other alternative rock bands to follow. Its indelible imprint is evident in the sound and energy of a range of current top bands from Staind, Blink 182, and Green Day to Weezer, P.O.D. and Limp Bizkit.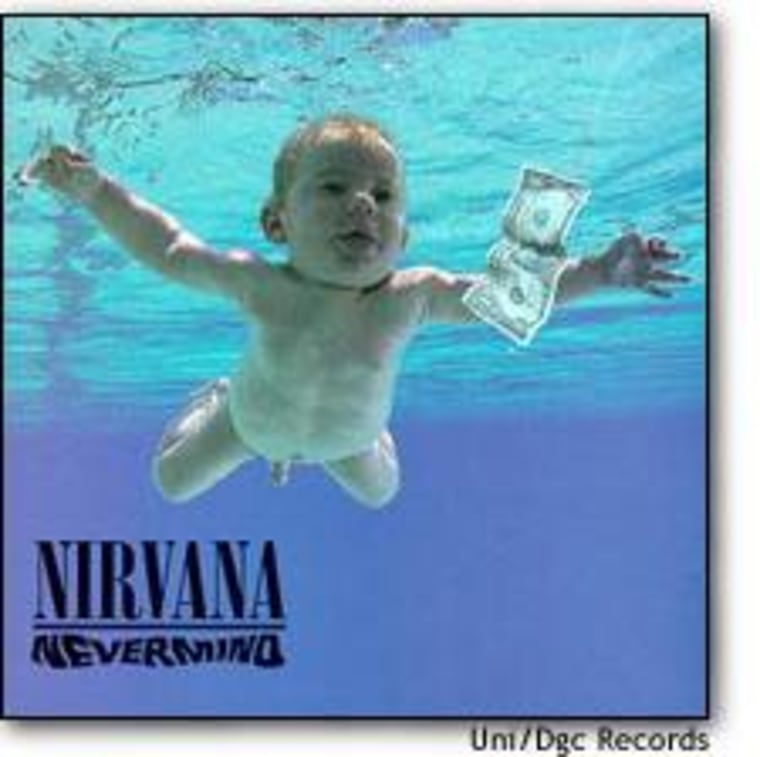 "Nevermind" proved again the marketability of an outlaw sound, an aural vision even louder and more emotionally naked than rock's reigning superstars were used to.
In the late '80s and early '90s, rock music — often the captive of groups from the '60s and '70s on interminable "reunion tours" — again needed a good shake by the scruff of the neck.
Elvis Presley, Chuck Berry and the Beatles rudely awakened the sounds of their eras; the Sex Pistols seismically jolted a music scene gone comfortably numb in the wake of disco. In the same way, Nirvana reawakened the sensibilities that first made rock music the most volatile part of America's cultural landscape.
Everyone's music
"It was almost like a new century began with 'Nevermind,' said Charles R. Cross, longtime Seattle music journalist, and author of the just-published "Heavier Than Heaven" (Hyperion), an exhaustive biography of Kurt Donald Cobain, Nirvana's songwriter, guitarist and erratic, tempestuous guiding creative force.
"We'd never seen a major-label album like it. One of the great things about 'Nevermind' is that it ranks with other records that everyone's got: Bruce Springsteen's 'Born to Run,' Dylan's 'Blood on the Tracks.'
"There are certain records that you see in everyone's collection. 'Nevermind' is one of them. I mean, how many albums are there that are on the cover of music magazines 10 years after they come out? That in itself is phenomenal. Few records have made their impact that way."
Real melodies at work
"Nevermind" reflected the unique chemistry of Nirvana: Cobain, bass guitarist Krist Novoselic and drummer Dave Grohl, creators of a propulsive brand of rock that came to typify the attitude, passions and thrift-store fashion sense of Gen-X America.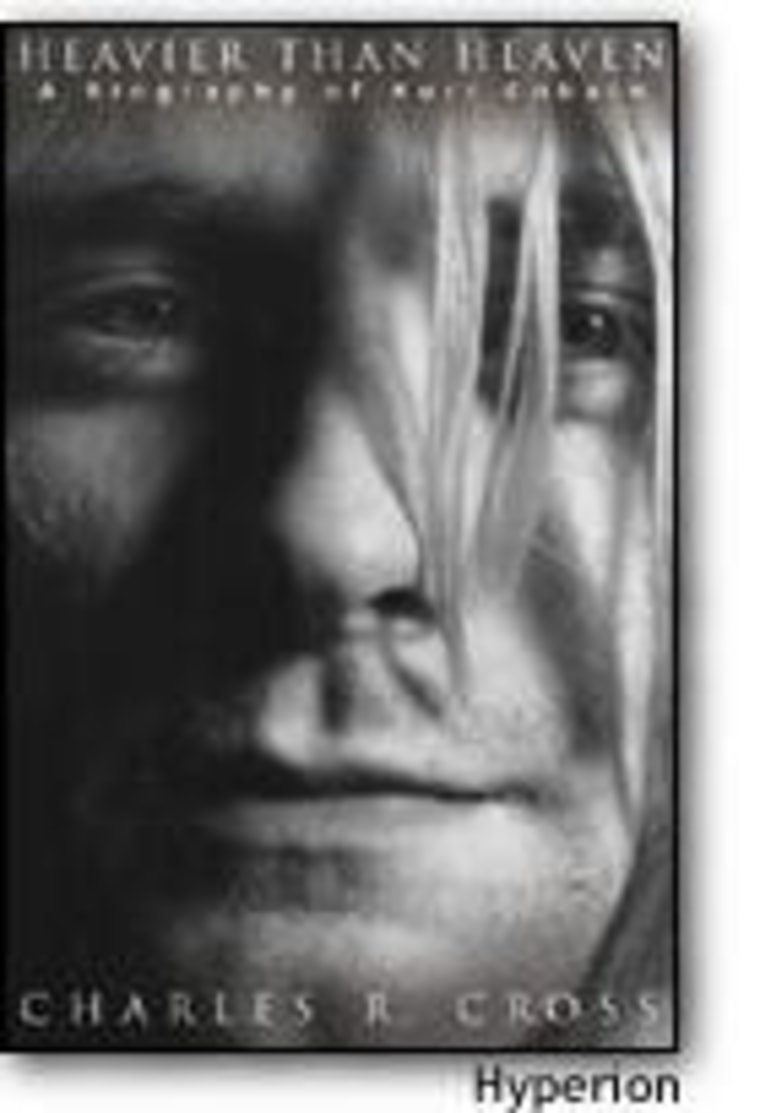 With all the attention paid to Nirvana's status as the groundbreakers for the grunge movement, what's often overlooked is the band's talent as tunesmiths, musicians whose songs reflected a refreshing economy.
Behind the feedback and volume on many of Cobain's "Nevermind" songs, there's real music going on — structure, hummable melody, and an impressive brevity.
All but one of the tracks on "Nevermind" is under four minutes and 20 seconds long; that kind of aural efficiency has more in common with the era of the Beatles than with many of Nirvana's contemporaries.
"Kurt was a huge admirer of the Beatles," Cross said. "He was a very economical songwriter; he didn't put many flourishes in his songs."
'A significant weight'
Pearl Jam guitarist Stone Gossard may be as close to a gray eminence as the Pacific Northwest music scene has ever produced.
Once a guitarist for Green River and Mother Love Bone, two of the region's seminal groups, he was part of their eventual evolution into Pearl Jam. He remains with that group and has branched into solo projects; his latest, the album "Bayleaf" (Epic) was just released.
For Gossard, "Nevermind" will always have "a significant weight to it" from a historical perspective. "What Nirvana did for rock music and American rock radio," he said, "is what punk rock did for England."
So is anyone approaching Nirvana? "I don't think anyone is," he said. "I think there's great bands out there, but nobody comes to mind that totally represents what they did. I love Rufus Wainwright, Frank Black, all those bands. But I don't think any of them are doing what he did, with timeless melody and adolescent simplicity. No one making an impact's like that."
A separate identity
Such Northwest groups as Green River, Mother Love Bone, Alice in Chains, Pearl Jam, Mudhoney and Soundgarden paved the way for Nirvana and other groups by establishing an identity distinct from that of groups that originated in New York or Los Angeles, San Francisco or London, rock's historical greenhouses. In the relatively quiet years before the onslaught of the Internet, Nirvana and other bands could grow in relative obscurity, well off rock's beaten path.
For Cross, Nirvana's identity is even distinct from Seattle, a city he thinks has received undeserved attention as the birthplace of Nirvana.
"Nirvana was never really a Seattle band," Cross said. "In fact, when 'Nevermind' came out, not a member of the band lived in Seattle. To accurately describe the music scene of the late '80s and early '90s, it would be called the Northwest scene."
To an extent, the facts support him. While other groups do hail from Seattle, Cobain was born in Aberdeen, a blue-collar logging town, and the early incarnations of Nirvana developed there in the late '80s.
The sound of Olympia
And in 1991 the Northwest scene that was to explode in the national consciousness with "Nevermind" saw its creators gather in Olympia — the state's capital, about 60 miles south of Seattle — for the International Pop Underground convention, a gathering of the tribes that laid the foundation for the Riot Grrl movement (typified by such bands as L7 and Bikini Kill), and the launch of Kill Rock Stars, one of the more aggressively independent record labels.
Cross's biography — the product of four years' work and 400 interviews — stands apart from other books on Nirvana, in its study of Cobain as a tortured but passionate creative force. Access to Cobain's diaries, Cross said, gave him entrée to "a portrait of suicidal artistic genius."
Like John Lennon, whose Beatles music he loved since he was a toddler, Cobain endured parental separation. Like Lennon, he spent his time in emotional wilderness before discovering the music that would give him a voice. Like Lennon, he took personal pain and shaped it with music into brutal, incandescent art.
'Suicide genes'
Cobain's death — by a self-administered gunshot wound at his Seattle home sometime on April 5, 1994, at the age of 27 — was, by all accounts, the end of a long and often-troubled road for a talented but tormented creative soul with, as he once told a friend, "suicide genes." He'd taken his own life, just like three others in his family before him.
"Kurt Cobain's suicide was one of the most highly publicized suicides of modern times," Cross said, noting how, finally, Cobain was at cross-purposes with himself.
"He drove a Volvo because it's one of the safest cars around, but he also used heroin. That dichotomy is evident in all of us. Inside, we have a different emotional truth than what we show the world.
"It was fascinating to explore that difference between the outer Kurt and the inner Kurt, the face he presented to the world and the one who went back to his hotel and wrote messages in his diaries that said, 'please please help me, I need a friend.'
"Kurt was so good at telling an emotional truth. It's remarkable that he could so tell a story that you felt like he was telling your story, not his."
'Nirvana was over'
Cross dispels the notion that Nirvana was likely to continue had Cobain not committed suicide. Creative and personal tensions were emerging. In the desire to venture into virgin musical territory, Cobain had a connection with another musical legend of the Northwest: Jimi Hendrix.
"What is clear is that Nirvana was over as a band prior to Kurt's death," he said. "He was moving into different directions. He wanted to stop screaming and move more into a pop direction.
"His work was so pure," Cross said of Cobain. "One reason his legacy looms so large is that he never had time to make a bad album. On 'Unplugged' ['Unplugged in New York,' the band's acoustic album], he was able to in some ways begin recasting himself … thank God we got the material we have."
For Stone Gossard, Nirvana represented rock's tendency to recast itself, its ability to rise, phoenix-like, from the ashes of its own making, and come back as something new. "There's always another evolution," he said. "That points to a basic premise of revolutions in the past: recombining styles, but always getting back to the basics of human emotion. That's the core element that's needed. Big, huge hooks don't hurt, either."
Enter the lawyers
Even though grunge as a cutting-edge style has largely faded from view, the band's music remains marketable. And a subject of litigation.
Cobain's widow, singer-actress Courtney Love, formed Nirvana LLC in September 1997, with Grohl and Novoselic, the group's surviving members. The limited-liability partnership requires that all three vote unanimously on decisions regarding production of unreleased Nirvana songs.
Court papers Love filed said she was "emotionally overwrought and distraught" when she signed the partnership agreement, which she's since attempted to nullify. Love won an injunction in June to block release of "You Know You're Right," a Nirvana song the group performed in late 1993 and recorded in January 1994, months before Cobain's suicide. It's a tune some listeners have said would have been a huge hit for Nirvana.
Warren J. Rheaume, a Seattle attorney for Nirvana's surviving band members, has said that a Nirvana box set containing previously unreleased material may be possible for release this year, whether the contested song is included or not, if the dispute can be resolved.
Boxed set on Oct. 23?
The boxed set, said to contain 45 tracks of rarities, outtakes and live performances, may be released on Oct. 23 — a date often bandied about in news stories and on various Nirvana-related Web sites — but given the volatile passions between the three principals of Nirvana LLC, that's highly subject to change.
Unless a settlement is reached in the meantime, the dispute goes to trial in December 2002.
Other music may complicate things further. VH1.com reported in July that 120 tapes of unreleased Cobain songs also await resolution of the current dispute. Some of those tapes are said to contain songs he recorded with other musicians, including Patti Schemel, former guitarist for Hole (Love's band) and Pat Smear, former guitarist for Foo Fighters, Grohl's post-Nirvana band.
It's a pop-cultural truism that appreciation for a musical artist is often expressed in terms of dollars, lawyers and lawsuits. What's left, what matters for the legions of Nirvana fans is the music that roared up from the basement of Kurt Cobain's soul.
They can't wait for that next subversive burst of musical energy to come from the last place anyone expected. In an era of relentlessly manicured spectacle, they wonder what band will show up like a noisy drunk at a society wedding: opening his mouth, making a fool of himself, and changing things.