You'll hear it all on the station at the far end of the FM dial, on the edge of downtown: from alt.country to jazz, from worldbeat to the sound of the city's own rock scene. As an example of listener-supported radio, KEXP relies on the generosity of fans, some of whom tune in from Europe and beyond. But it also has the support of one of the world's richest men as it gears up for the future with a stronger signal, a redesign of its Web site, and more collaboration with one of the country's top rock-music museums. If only other listener-supported stations were so lucky.
Listener-supported radio in the United States has long fought being marginalized by media consolidation.
Last year, the Future of Music Coalition, or FMC, a Washington, D.C.-based nonprofit group that studies the impact of technology and politics on musicians and popular culture, found that two corporations alone, Clear Channel and Viacom, earn 45 percent of the industry's revenues and control stations that draw 42 percent of listeners.
In June, the Federal Communications Commission opened the way for further consolidation, voting to let a media company own up to eight radio stations in a single listening area.
A federal appeals court issued an emergency stay delaying implementation of the new FCC rules, but consolidation still looms large.
Crisis = Opportunity
Ann Chaitovitz, the national director of sound recordings for the American Federation of Television and Radio Artists, said the FMC report confirmed what recording artists have long known: "Radio consolidation has resulted in less variety of music being played on the radio, shorter playlists, homogenization of playlists and less local music being broadcast."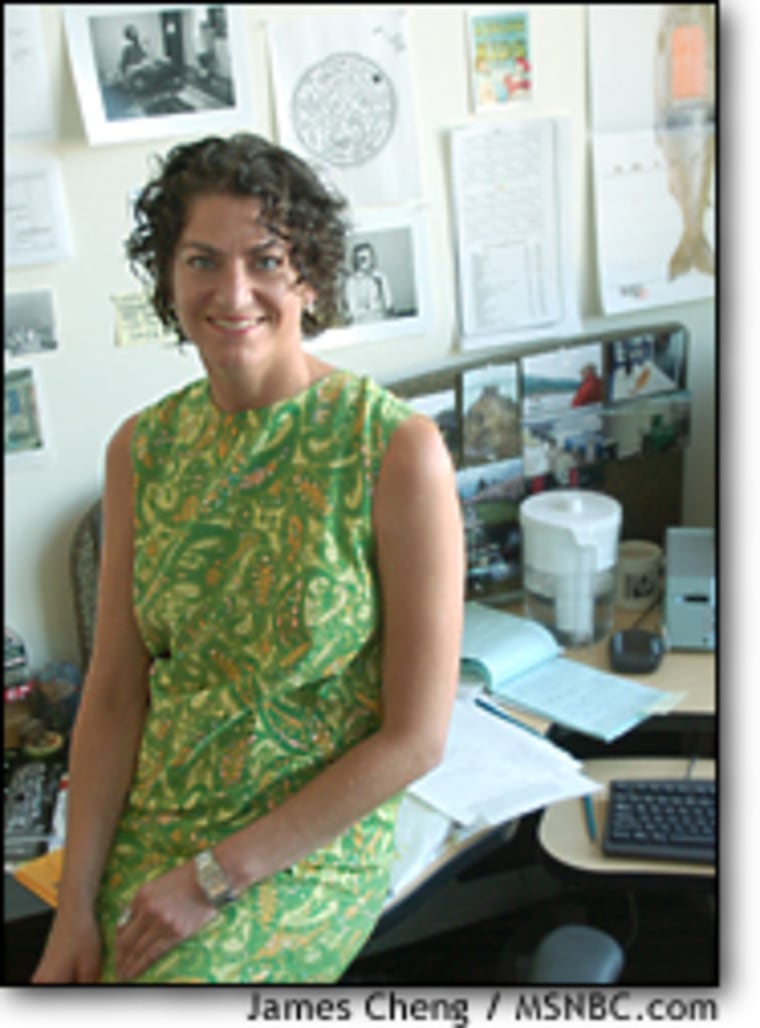 For Vickie Nauman, KEXP's online director, that consolidation means a chance to bolster the station's identity, and to be an alternative to less eclectic radio stations.
"We're no Clear Channel, no 1,200-station network," said Nauman in an interview at the station's roomy warren of postered studios and offices, where some 25,000 CDs and 10,000 vinyl albums are stored for airplay.
"One of the most positive things that came out of the FCC developments is the fact that, especially in the Seattle market, people are very passionate about radio, the lack of diversity and wanting more choices."
Listener-supported radio: The phrase calls up images of tie-dyed, terminally mellow disk jockeys spinning obscure records between bites of granola and sips of herbal tea.
A tradition of the counterculture maverick persists among champions of listener-backed radio — stations like WCPE, a North Carolina classical-music station that lays claim to being the only listener-backed station in America broadcasting on satellite and online; KOPN, a Missouri radio station whose tradition of appeal to listeners for support goes back 30 years; and the granddaddy of them all, KPFA, the Berkeley, Calif.-based community-supported station founded in 1949, a longtime platform for the views of Alan Watts, Allen Ginsberg, Lawrence Ferlinghetti and others.
Unconventional style
KEXP began broadcasting in a similar spirit in 1972, from a dormitory on the University of Washington campus; the 10-watt station, then called KCMU, played mainstream rock but eventually gained a reputation for the unconventional. One of its early DJs reportedly talked about everything from neo-Nazis to psychedelic drugs.
Two years of state budget cuts in the early 1980s forced the station to pursue pledge drives. Over the next 20 years, KEXP expanded its programming to include blues, reggae and world music, invited musicians from local groups like Mudhoney and Soundgarden to do stints as guest DJs and pioneered Internet broadcasting, laying claim in 2000 to being the first station in the world to offer CD-quality audio online.
KEXP's Web site, launched in 1999, is indicative of the growing trend toward broadcasting online. BRS Media, a San Francisco e-commerce company, estimates there are more than 4,200 radio webcasters on the Internet, up from about 3,500 in 2000.
'Highly wired' here and abroad
The station's reach is similarly growing: A July station report on out-of-state listeners found that 19 percent of KEXP's listeners who make financial pledges live outside Washington, up from 11 percent the year before.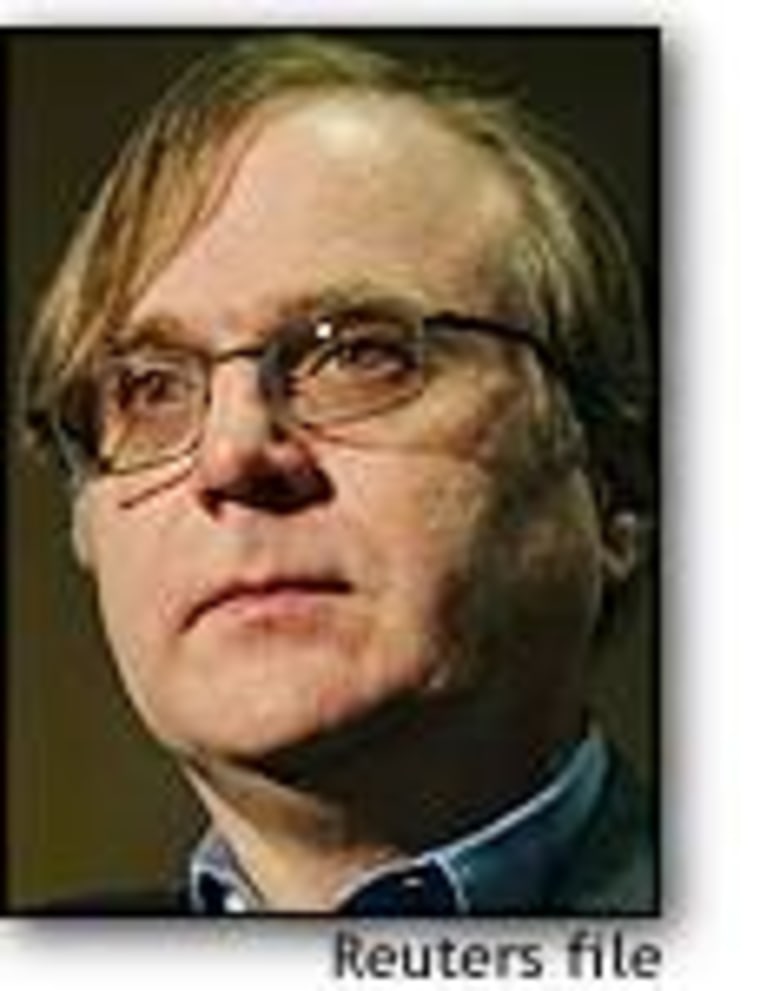 "Our biggest hub by far is New York City, followed by the Bay Area, Washington, D.C., and Chicago," Nauman said. "Our top international supporters live in Canada, Germany and the U.K."
"We have a highly wired audience," she said, "so when we do a fund drive, it's almost equal the number of pledges that come in through the Web site as the number of pledges that come in over the phone."
The station expects to generate more than $300,000 through online member support this year, she said.
"Our listeners have been real supportive over the years," said Don Yates, KEXP program director. "The last two drives have gone considerably beyond what we've done before. The economy may not be doing so well, but we're doing well thanks to our listeners."
The invisible patron
And thanks to Paul Allen, the billionaire co-founder of Microsoft. (MSNBC is a Microsoft-NBC joint venture.)
Allen, the station's invisible patron, is also a guitarist and songwriter whose passion for the music of Jimi Hendrix was a catalyst for building the Experience Music Project, the famed Seattle rock museum. The station's current call letters borrow the "EXP" from the word "experience."
In 2001, KEXP benefited from two grants, both with Allen's indirect largesse. The station received a $600,000 partnership grant underwritten by the University of Washington School of Music and the Allen Foundation for Music. That grant is for collaboration on music education projects, including artist residencies and internships.
A second grant is having a more immediate impact. The station, through the Experience Music Project, will receive three years of seed money — Nauman won't say how much, but calls it "a significant amount of our operating support." As a result, the station's moved from its UW campus site to its current downtown location, which is bigger, more high-profile and rent-free.
Is this pledge drive necessary?
Considering the station's recent endowments, KEXP's emphasis on pledge drives raises a question: Are they really necessary?
"Internally, the organization has gone around about that," Nauman said. "When we underwent the transition, the arrangements was to have three years of seed money. We are in year one of that support, and we have a level of support that's more significant. Next year it drops, and the following year it drops again. That's the point at which we become self-sufficient."
"The intent isn't to put KEXP on a gravy train and to make us a station dependent on a single source of income," Nauman said. "The intent is to build up the infrastructure so we have account reps who are selling support on the air via businesses in the community, so we're developing member programs to get listeners to support the station."
The station is expanding and redesigning its Web site, a product of the station's success. "We've got way more content than the current site can hold," Nauman said.
KEXP also will punch up its marketing to bring the station's name to a wider audience; DJs will broadcast from New York in October, at the CMJ Music Marathon, an annual gathering of music industry figures and young bands seeking exposure.
In addition, station general manager Tom Mara said the FCC has approved plans to increase KEXP's signal strength to 3,300 watts, possibly by the end of the year.
'Swimming upstream'
And ever the pioneer, KEXP has plans for a more sophisticated antenna, one designed to broadcast HD Radio, what Mara called "the new emerging digital standard."
Nauman puts great stock in the relationship between EMP and KEXP. "The Experience Music Project is physical, and KEXP's programming is intangible," she said. "But the common thread is music, and this is where our choreography will make it work."
It's that choreography among the station, the patron and the paying customers that KEXP hopes to leverage into the future, a future Nauman sees as increasingly consolidated, and increasingly competitive. "Stations like ours will always be swimming upstream," she said. "We'll always have a harder time [getting the] resources that come out of huge corporations."
But KEXP seems to relish its role as an underdog, a radio webcaster that programs to a different drummer. "We get people writing to us all the time who don't know about the new music that's coming out, because they never hear it," Nauman said. "That's one of the benefits people get from KEXP: that sense of musical discovery — not just discovery of the things you know you like and want more of, but the discovery of something you never knew existed."