Software giant Microsoft posted quarterly earnings that were slightly better than analyst expectations and credited a rebound in consumer demand for personal computers as well as strong sales of server software. Microsoft said it earned $2.61 billion or 24 cents a share for the quarter that ended Sept. 20, up from $2.04 billion of 19 cents a share last year. Revenue rose 6 percent to $8.22 billion from $7.75 billion.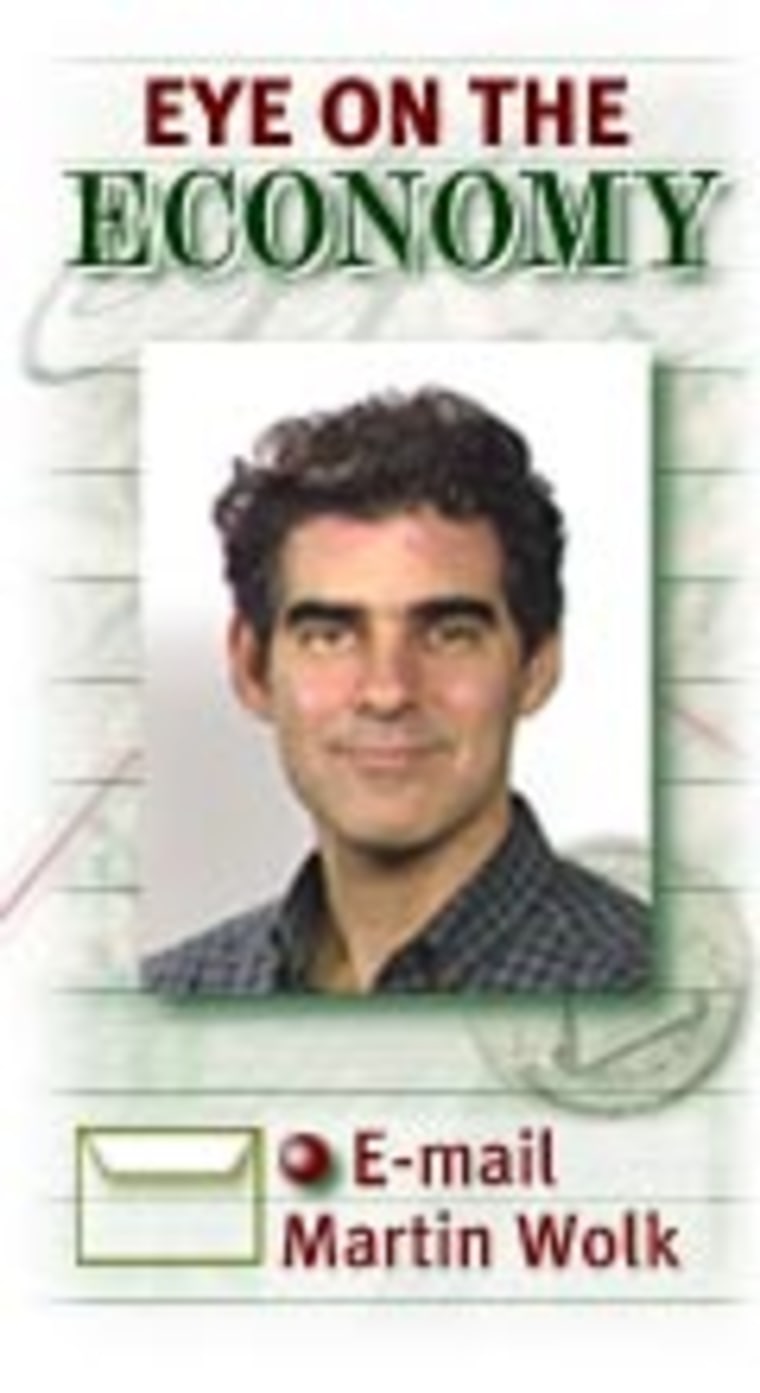 AFTER FACTORING IN a charge of 6 cents a share associated with the company's new compensation program, the results were a bit better than the consensus estimate of 28 cents a share, according to analysts polled by Thomson First Call. The revenue report also narrowly beat the consensus estimate of $8.08 billion for the company's fiscal first quarter.
The company also boosted its earnings and revenue forecast slightly for the rest of the fiscal year, citing PC sales that have been stronger than expected in the United States, Europe and Japan.
(MSNBC is a joint venture of Microsoft and NBC.)
"While corporate IT spending was slow to improve this quarter, we saw strength across all of our consumer businesses, driving higher than expected revenue for the company," Microsoft chief financial officer John Connors said in a statement. The company also benefited from the decline in the value of the dollar relative to other currencies, which boosted revenue by about $165 million.
But the company's unearned revenue, representing sales that have been booked but not yet recognized, fell $768 million in the quarter, about $450 million more than the company had expected, Microsoft executives said in a conference call with analysts, which was broadcast over the Internet.
One of the reasons cited by Connors was concern by corporate customers over the vulnerability of Microsoft products after what he called "a few very high profile attacks" that prevented some deals from being closed.
Analysts on the conference call expressed surprise and disappointment over the decline in the closely watched figure.
"What it does tell you is that they signed less new business in the quarter than we thought they would," said Drew Brosseau, an analyst with SG Cowen Securities.
After the earnings announcement was released, Microsoft stock fell slightly in late trading from its regular Nasdaq close of $28.91.
For the full fiscal year, which ends in June 2004, Microsoft said it expects to earn 86 to 88 cents a share on revenue of about $35 billion, after factoring in an equity compensation charge of about 24 cents a share. That is roughly in line with analyst expectations.
In July Microsoft announced plans to abandon its stock option plan and replace it with a program to grant all employees actual shares of stock. Unlike stock options, which Microsoft did not count as an expense, shares of stock granted to employees are treated as an ordinary expense. However, most analysts still are looking at Microsoft's results on a "pro forma" basis, excluding the new compensation charge.
Alan Davis, an analyst with McAdams Wright Ragen in Seattle, said the earnings for the quarter were in line with expectations despite a "very tough comparison" with last year's first quarter. Last year's results were boosted by a surge of sales to corporate users scrambling to take advantage of a licensing program that was expiring.
For the coming year, one of Microsoft's challenges will be to convince more corporate users to upgrade to the just-released new version of the company's Office software, including the Outlook program for e-mail and calendar tasks.
Office and other "information worker products" generated about 28 percent of Microsoft's revenue in the latest quarter, while 34 percent came from the Windows operating system and 23 percent from server software.
Microsoft also said its MSN online unit made money in the quarter for the first time since the company launched the business in 1995. Revenue for the quarter was $491 million, up 15 percent from a year earlier, including a 51 percent increase in advertising revenues. MSN subscription revenue declined.