On Wednesday, NBC News reported on a man who helped the Pentagon develop the Islamic chaplains program for the U.S. armed forces, a man who was later stopped with hundreds of thousands of dollars in his possession — and some serious questions about his background. Now there is more, and if federal prosecutors are right, this is a man who moved from the shadowy world of terrorism to the centers of power in Washington and back again.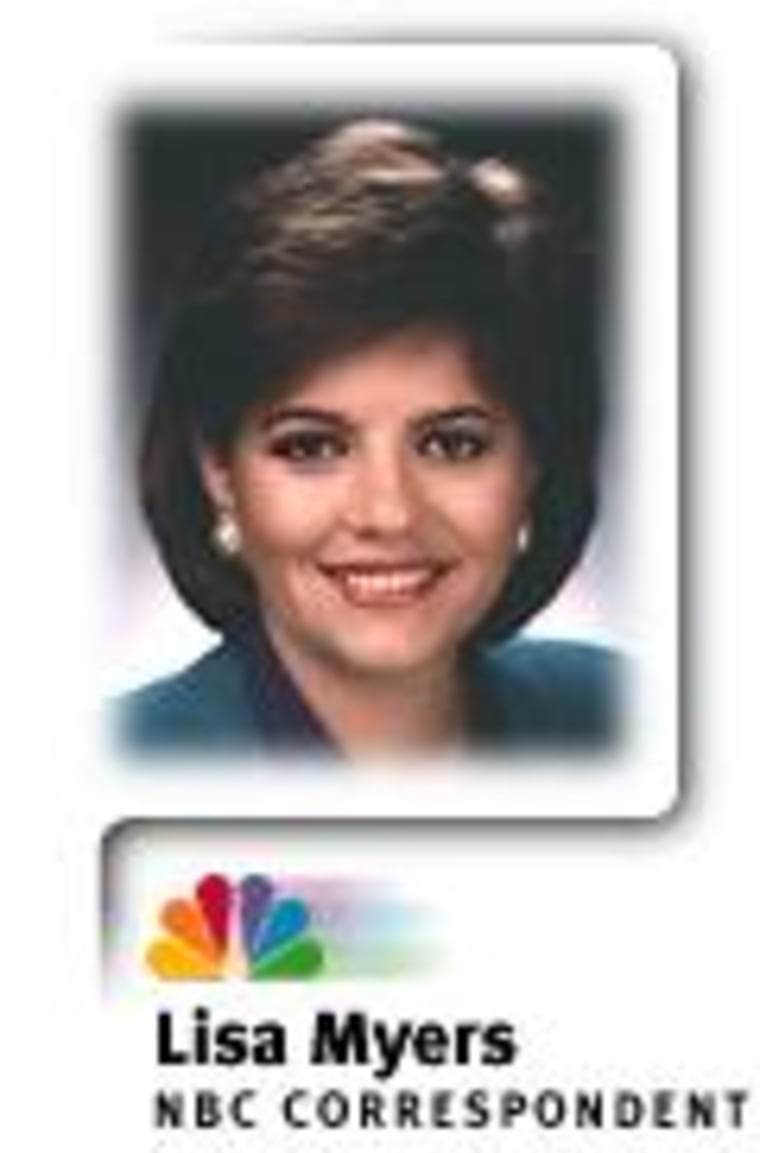 FEDERAL PROSECUTORS HAVE indicted the founder of the Islamic chaplain program on charges he illegally dealt with Libya and laundered money. But there are even more serious allegations about him in some new documents.
Abdurahman Alamoudi, a consultant to the Pentagon on the chaplain program for more than a decade, is now accused of helping Osama bin Laden and Hamas.
Court documents filed late Wednesday night claim Alamoudi has provided "financial support to Hamas" and "financial support to fronts for al-Qaida."
One of the groups allegedly tied to Alamoudi is a charity that gave a Virginia post office as its address. Alamoudi was the charity's vice president. Who founded it? Abdullah bin Laden, Osama bin Laden's nephew.
Also ringing alarms: Alamoudi's Palm Pilot, which the government claims included the names and numbers of six designated global terrorists.
Terrorism expert and NBC News analyst Steve Emerson said, "The public face of Mr. Alamoudi was 180 degrees different from the private face. And the private face clearly showed that he was involved or directed fund-raising for Hamas, fund-raising for other terrorist groups."
The government also alleges Alamoudi had a Swiss bank account and $2.2 million in unreported income, on which he failed to pay taxes.
Thursday, Alamoudi's lawyer said he never supported any terrorist group and that Osama bin Laden has dozens of nephews who have nothing to do with al-Qaida.
Yet, in an audiotape of a conversation obtained by NBC News, Alamoudi seems to embrace violence and suggests al-Qaida should choose better targets: (Translated) "I prefer to hit a Zionist target in America or Europe or elsewhere."
Alamoudi's lawyer said her client doesn't remember saying such a thing and questioned the tape's authenticity.
FAMILIAR FACE IN WASHINGTON
Over the years, Alamoudi has been a familiar face in Washington.
The Pentagon chose him to help select Muslim chaplains.
He met with President Clinton.
Made six trips to Muslim nations as a goodwill ambassador for the State Department.
Met with presidential candidate George W. Bush.
Last year, FBI Director Robert Mueller even spoke to an organization founded by Alamoudi, over the objections of some agents.
"Alamoudi himself was able not only to insinuate himself, but he put other people in place," according to Steve Emerson.
These new allegations are contained in court documents arguing that Alamoudi should be held without bond until he goes on trial.
There are already at least three investigations of the chaplain program Alamoudi helped develop that are under way. Some individual Muslim chaplains also are under scrutiny. At a minimum, there will be big changes in how chaplains are vetted and selected.
Lisa Myers is NBC News' senior investigative reporter, based in Washington.