/ Source: Forbes Traveler.com
After the last rice has been thrown and the limousine has left the wedding party behind, many newlyweds beat a hasty retreat to a deserted island, a luxury resort or another once-in-a-lifetime vacation destination. Traditionally, the honeymoon was a time for the newly minted bride and groom to "get to know each other." These days, honeymoons are also a reward for months—if not years—of planning, budgeting and squabbling with future in-laws.
Some historians credit the Babylonians with creating the original honeymoon—their newlyweds drank mead, a honey-based alcohol, for one full month after marrying. Others believe the honeymoon comes to us from the Norse hjunottsmanathr, wherein a young man kidnapped his bride-to-be and held her captive for one month. No coincidence, that's the amount of time needed for her to conceive—leaving her family no choice but to approve the marriage.
No matter the regional differences, modern honeymoons are now a global phenomenon and a multibillion-dollar industry. But where do most Americans go for their first days of wedded bliss?
Owing to different data-gathering techniques, compiling concrete honeymoon statistics is nigh on impossible. France's tourism board, for example, can't tell us exactly how many tourists from the U.S. are there to enjoy their honeymoons—but we know that France is one of the most popular destinations for American newlyweds. To create this list, then, we relied on a combination of statistics provided by tourism boards; data gathered by other credible surveys; and sales numbers and anecdotes from several of the industry's largest players. Our experts include: Miles Stiverson, senior editor at TheKnot.com; Brides magazine's American Wedding Study; Scott Ellingboe of Delta Vacations; the Virtuoso network of luxury travel agents; Tammy Levent, honeymoon expert and CEO of Elite Travel; and Jim Augerinos, aka Mr. Honeymoon, a partner in Perfect Honeymoons Travel.
While daydreams of deserted South Pacific islands, Balinese jungle lodges and Bhutanese mountaintop retreats fill the minds of many brides- and grooms-to-be, not enough newlyweds actually make the trip for these exotic locales to crack the top ten. By TheKnot.com's estimates, for example, just three percent of honeymooners head to the South Pacific. Yet, according to Brides magazine, 19 percent of newlyweds-to-be at least consider the idea. (According to their survey, five percent actually make the journey.) Likewise, TheKnot.com says that Africa, the Middle East, Australia and New Zealand account for just one percent of American honeymoons.
If Fiji were closer, then, more of us would probably go. Indeed, the time to reach a destination is key to deciding on a honeymoon. According to Miles Stiverson of TheKnot.com, "After all the energy that goes into the wedding day, some newlyweds just don't want to lose an entire day to travel."
Not surprisingly, destinations closer to home see the most American honeymoons. According to both TheKnot.com and Brides magazine, more than half of all Americans take their honeymoons in the U.S. or the Caribbean. Of the islands, Jamaica attracts the most newlyweds. In 2008, of the 125,000 total honeymooners that visited the popular island, more than 100,000 came from the U.S. The next most popular Caribbean destination are the islands of the Bahamas, which welcomed approximately 60,000 American newlyweds in 2008.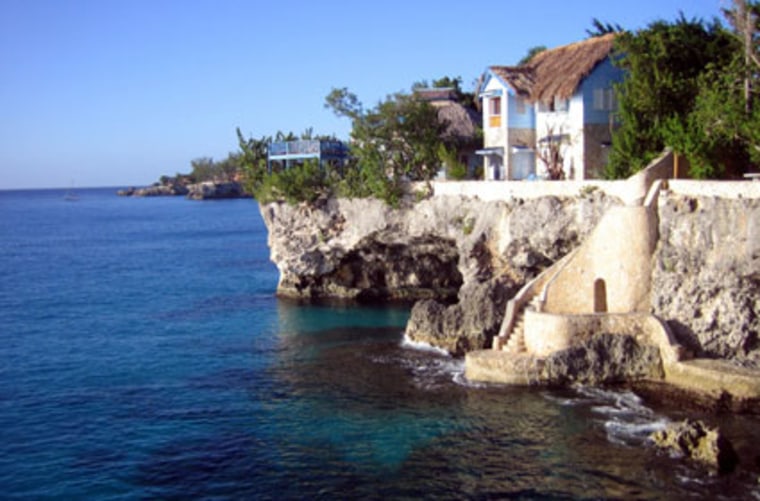 But Europe remains popular with American newlyweds. According to TheKnot.com and Brides magazine, between eight and nine percent of honeymooners opt for a European escape. Not everyone agrees which country welcomes the most of us. While Italy is undeniably in the top 10, France's popularity comes under fire. For example, Jim "Mr. Honeymoon" Augerinos claims that France is not in his top 10—because "most men don't want France"—but Modern Brides names the country of lovers as our fourth-most popular. Considering that France is the world's most popular vacation destination, we're inclined to side with the magazine.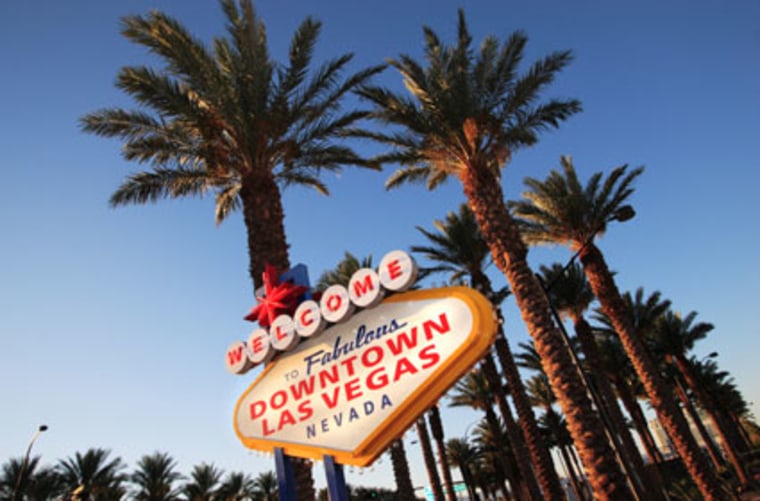 Then, of course, there's the "Honeymoon Capital of the World." It's tempting to lump Niagara Falls in with the rest of the continental U.S., but that would be a disservice to this legendary destination. (And anyway, half of the Falls are Canadian.) The American side welcomes more than two million visitors each year, with approximately 90,000 being newlyweds and honeymooners from around the world. Tens of thousands more head to the other side of the falls, where many pick up their Official City of Niagara Falls Honeymoon Certificate.
Not everyone agreed on the top 10, but there's no denying that one destination is the most popular destination for American newlyweds. Nearly half a million honeymooners from around the world visited Hawaii in 2008. Of those, more than 225,000 were Americans. The majority (73.6 percent) visited Oahu, 29.8 percent visited Maui and 15.6 percent visited Kauai. On average, they stayed for 7.8 days. Though this reflects a six percent decline from 2007, European and Canadian honeymoons were up 10 percent over the same time period—possibly owing to their currencies' strong performances against the dollar.