Coroner John White is presiding over a sad tally in this northern Indiana county, tracking rising numbers of suicides he believes are linked to the lingering recession.
Rumors of an economic recovery may be whispered elsewhere, but here, where the downturn remains entrenched, 22 people have killed themselves this year, and two more cases were likely suicides, outpacing the county's annual average of 16 self-inflicted deaths.
In more than a quarter of the cases, White said, distress caused by job loss or financial failure was cited as the last straw.
"We have a real problem," said White. "They left notes specifically stating that the reason they did this was because of the economy."
Debra K. Gibbs, a 54-year-old homemaker in Goshen, in Elkhart County, didn't leave a note. Instead, she simply sent her worried daughter out for soda pop on a summer morning — and then shot herself in the head.
Despondent over a pending home foreclosure and mounting bills, Gibbs took her life on June 23, the day after crews came to repossess her 2007 Chevy Malibu, the last purchase she'd made together with her late husband, Sam.
"She was doing everything she could to hold onto what was hers," said Gibbs' daughter, Rebecca Filley, 30, of Cassopolis, Mich. "This was a vivacious, very strong woman, and she was taken to her knees because of money."
Spikes in Elkhart and elsewhere
The rise in suicides is alarming not only in Elkhart, which has been in recession since December 2006, but also in other regions of the country that also entered the downturn early, making this county of less than 200,000 a potential harbinger of similar deadly increases.
Federal figures on suicides during the current recession won't be available for at least two years because of a lag in the way the deaths are collected and reported.
And, historically, only a slump of the magnitude of the Great Depression has had any overall effect on the nation's suicide rates, which hovered in 2006 at 11.1 deaths per 100,000 people, totaling about 33,300 people a year, according to the American Association of Suicidology.
But in some U.S. communities that went into recession as early as 2005 or 2006, the ongoing crisis has been accompanied by a worrisome rise in suicide deaths. These spikes in suicides are especially notable because in most of the places hardest-hit by the recession, populations either held steady or dropped, census figures show.
"Everyone needs to be more aware with the stresses of 17 percent to 18 percent unemployment," noted White, the Elkhart coroner. "Everyone really needs to be aware of what's going on."
Suicide experts say the reasons for taking one's own life are complicated, and can't be attributed to a single factor.
While there hasn't been a link between suicide rates and recent national recessions, which are declared based on many factors, there is a link with circumstances that come along with a recession, such as unemployment and home foreclosure, said John L. McIntosh, a professor of psychology at Indiana University at South Bend who researches suicide trends. Individually, people who've lost jobs commit suicide at rates two times to four times as high as those who are employed, the suicide association notes.
Medical and law enforcement officials who've watched the rise of suicides in their own communities say they can't help but see a link with the downturn. "We've had many situations where people lost their jobs and that was the reason for why they do what they do," said Sheriff Mark A. Hackel of Macomb County, Mich.
In that county of about 830,000, 81 people on average committed suicide each year between 1979 and 2006, records from the federal Centers for Disease Control show. But the figure jumped to 104 in 2008 and to 178 in the first seven months of 2009, a rise that has left Hackel's deputies scrambling to respond to near-daily calls about suicide attempts.
In a county where unemployment still tops 18 percent, nearly twice the national rate, Hackel said he expects the trend to continue.
"I try to be hopeful, but I have a feeling we're going to be dealing with this for a long time," Hackel said.
Data on every U.S. county
You can see the suicide rate for U.S. counties for 1979-2006 in these PDF files:
Foreclosure notice triggers tragedy
In Columbiana County, Ohio, a rural community of about 108,000, the number of suicides has averaged 12 a year since 1979, according to the CDC. Suicides jumped to 14 in 2007 and to 21 in 2008. By June, there already had been 11 suicides in 2009, a spokesman for the coroner's office said.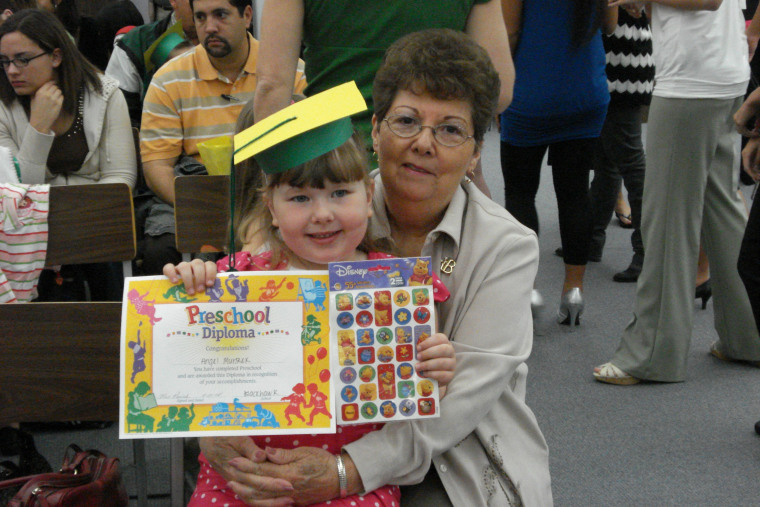 That tally included Betty J. Lipply, 72, of East Palestine, Ohio, who died Jan. 24, within days of receiving a foreclosure notice on the house her husband had built himself for their retirement. A family lawyer said she used an electrical cord to hang herself from a support beam in the garage.
"She just had to have been so depressed that no one knew just how severe it was," said Lipply's daughter, Sherrie Blum, 52, of nearby Darlington, Pa. "This was not my mom. Her family was her life."
Robert B. Holman, the lawyer, said Lipply and her husband, Robert Lipply, also 72, were victims of a predatory lending scheme that used an inflated appraisal to authorize a home loan that the Lipplys could not repay. Holman filed a lawsuit on the couple's behalf, but said the action is languishing in county court.
Blum blames the finance officials who approved the loan for her parents' financial situation — and for her mother's death.
"It's been very hard on me. I've lost my best friend," she said. "It upsets me, the fact that people do this to the elderly and then just take total advantage of them."
Another Michigan community, Kent County, with a population of about 605,000, went into recession in September 2006. The county posts an average of about 47 suicides per year. But in 2008, there were 66 suicides, and in the first seven months of 2009 alone, there already had been 41 suicides, records showed.
Since then, it's continued to go higher, reported Dr. Stephen D. Cohle, a forensic pathologist and the county's chief medical examiner, rising to 57 suicides by the end of September, when the jobless rate was nearly 12 percent. In at least seven of the cases, there was some indication that the deaths were related to unemployment or financial trouble.
"It's going up, and it does certainly correlate with the bad economy," Cohle said.
They included an unemployed 52-year-old Sparta, Mich., man who hanged himself on New Year's Day because he was "despondent over financial stress," according to a case report. A 45-year-old Grand Rapids man shot himself in June after telling family members he was overwhelmed with credit card debt. And a 31-year-old Kentwood, Mich., man hanged himself in August in the wake of a home foreclosure and looming bills.
Economy only one factor
In many of those cases, however, the people who died by suicide suffered from depression and other emotional ills in addition to having financial problems, Cohle noted.
That's an important point emphasized by suicide experts, who say it's too easy to blame a slumping economy for the rise in deaths. McIntosh, the psychology professor at Indiana University at South Bend, says economic pressures simply increase the pool of people vulnerable to suicide.
"There are more of them that are closer to the edge," he said.
Typically, a combination of conditions and events — depression combined with difficult personal relationships combined with a job loss, for instance — is what drives people to take their own lives.
"It's an accumulative effect," said Cathy Blum, a counselor in Elkhart who often works with people at risk for suicide and with the families of victims. "It's like you have a glass of water and you're dripping drops of water into and then it spills over. Perhaps unemployment is the final drop."
While the impact of economy-related suicide on victims and their families is profound, detecting the effects on the larger society is difficult. An msnbc.com analysis of suicide data and economic data in U.S. metropolitan areas between 1994 and 2005, the period for which records were available for both economic factors and suicides, found no correlation between recent economic downturns and self-inflicted death.
That's a conclusion shared by experts, including the American Association of Suicidology. Suicide rates did increase during the Great Depression, rising to a rate of 17.4 suicides per 100,000 people, but subsequent recessions have shown no clear association.
Could this recession be different?
But this recession could change that, McIntosh said. The depth and the breadth of the current downturn might be strong enough to nudge the national figures above the 2006 figure of 11.1 deaths per 100,000 people, he suggested.
"My guess is that it will be 12 or 13 by the time we're done," he said. "If it went up 1 per 100,000 or even 2, that would be a significant change."
Worries about a national rise in suicide are shared by government officials who've been tracking suicidal tendencies — and trying to prevent deaths. A sharp rise in calls to suicide hotlines this year — from about 39,000 calls in January to 57,000 calls in July — prompted an infusion of more than $1 million in additional money to fund up to 20 crisis centers facing the biggest upticks.
About 30 percent of the increased calls were related to economic problems, noted Richard McKeon, the lead adviser for suicide prevention for the Substance Abuse and Mental Health Services Administration, which helps pay for prevention.
"Our best assessment is that there is a relationship between economic distress and suicide, but it's a complex relationship, not one that we would over-simplify," McKeon said.
Preventing economy-related suicides requires the same skills and services as other suicide interventions, including 24-hour crisis lines, access to mental health counselors and to treatment programs to help with the drug and alcohol problems that often lead to suicide attempts.
'What else can we be doing?'
But in an economic crisis, cities, counties and state programs that provided such help are cutting back, McIntosh said.
"I worry that people are trying to find places to cut their budgets," he said. "There's a great concern that we're lowering our resources at the time we really need it."
That's a worry in Elkhart County, where the most recent suicide on Oct. 3 brought the likely tally to 24, which ties the region's record for suicide deaths in a single year. The record year was 2007, after Elkhart first dipped into recession.
Crisis calls in the county are routed to a statewide hotline, because there isn't enough money to staff a local line, noted Jim Smith, who coordinates a local suicide prevention coalition. People who've lost their jobs have usually lost health insurance, too, including coverage for mental health care.
Smith retains a list of counselors who'll see suicidal people quickly and, sometimes, without charge. Members of his group speak out in public, hoping to reduce the stigma of suicide and to increase awareness of the warning signs. But he acknowledges it's an uphill battle.
"We sit around and constantly ask: 'What else can we be doing?'"
No bailout for suicide victims
People who've lost family members to suicides say what would have been most welcome is some last-ditch compassion from financial lenders.
Rebecca Filley says her Elkhart County family is still reeling after the loss of her mother, Debra Gibbs. She acknowledged that her mother hid her financial problems in an effort not to burden family members and then failed to address the desperate situation until it was far too late.
But in a country where big-name financial firms received government bailouts when they were in trouble, Filley said she can't understand why there wasn't more help for her mom.
"You're talking about people who don't have anything left and they're taking away what little they have," she said.
For Sherrie Blum, who is dreading her first Thanksgiving without her mother, the loss is particularly difficult when she hears people talking about economic recovery.
"I feel better as far as the people that have survived this and are able to go on," she said. "But it don't change for all the people that this has happened to. It's not over for us."
Msnbc.com investigative reporter Bill Dedman contributed to this report.