/ Source: The Associated Press
DNA evidence on a bloody sock found hidden in the ceiling and an ink pen found under the body of a Yale graduate student links an animal research technician to her killing, according to an arrest warrant released Friday.
The body of 24-year-old Annie Le was found stuffed behind a Yale research lab wall in September.
Authorities say in the warrant that the green-ink pen found under Le's body had her blood on it as well as DNA from suspect Raymond Clark III on its cap. Police have said Clark signed into the secure building with a green pen on Sept. 8, the day Le disappeared.
The warrant says DNA from both Le and Clark was on the bloody sock found hidden in a ceiling.
Wipes moved
The document also says Clark moved a box of wipes to hide that it had blood splattered on it. Clark had a scratch on his face and left bicep that he said came from a cat, according to the affidavit.
A message was left for Clark's public defender Friday.
Clark, 24, is charged with murder. Le vanished Sept. 8 from the Yale medical school research building where she and Clark worked, and her body was found five days later on what was to be her wedding day.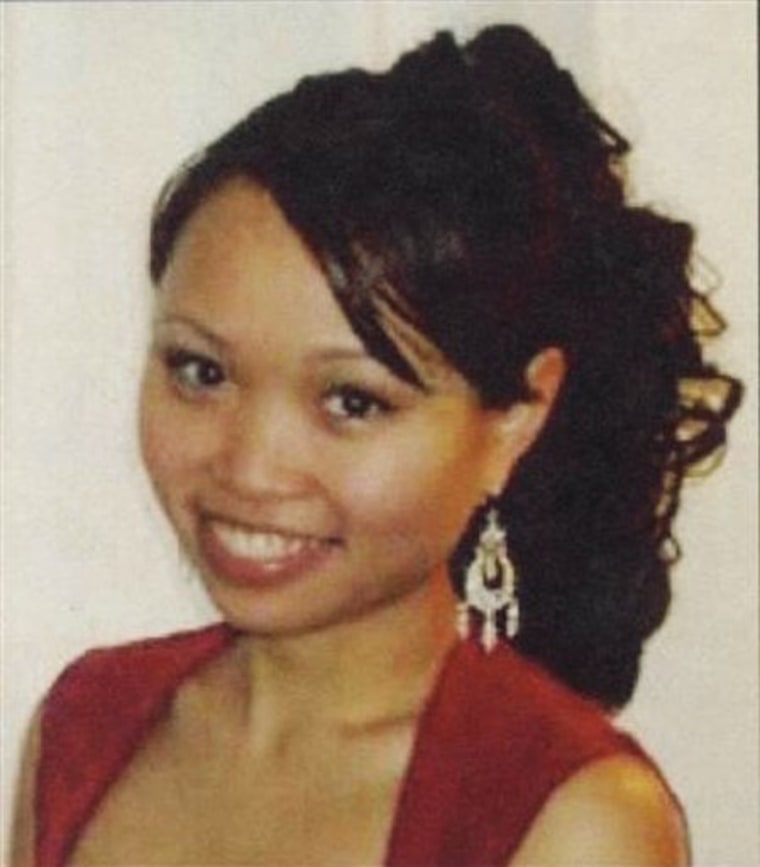 Clark has not yet entered a plea, but his attorney has said he will plead not guilty.
The warrant, which does not offer a motive, describes a bloody crime scene and Clark's efforts to scrub floors.
Blood spatter
Two days after Le disappeared, a graduate student showed a Yale police officer a box of "wipe alls" on a cart in a lab that had what appeared to be blood splatter on it. The officer watched Clark move the box of wipes and turn the box so that the blood splatter was no longer visible, authorities said.
"Once Clark moved the box of wipes, he then leaned up against the cart and made small talk" with the officer," the affidavit states.
Clark later came back into the room and began scrubbing the floor with steel wool pads and cleaning solution even though the floor appeared clean, according to the affidavit.