With 10 weeks left before Democrats vote in Iowa's first-in-the-nation presidential caucuses, Democratic contender Sen. John Kerry announced Monday he had fired his campaign manager. Kerry's abrupt move came 48 hours after front-runner Howard Dean confirmed what his adversaries had feared for months: He is pushing aside federal spending limits, freeing him to soar above the ceiling of $45 million to defeat his Democratic rivals and President Bush.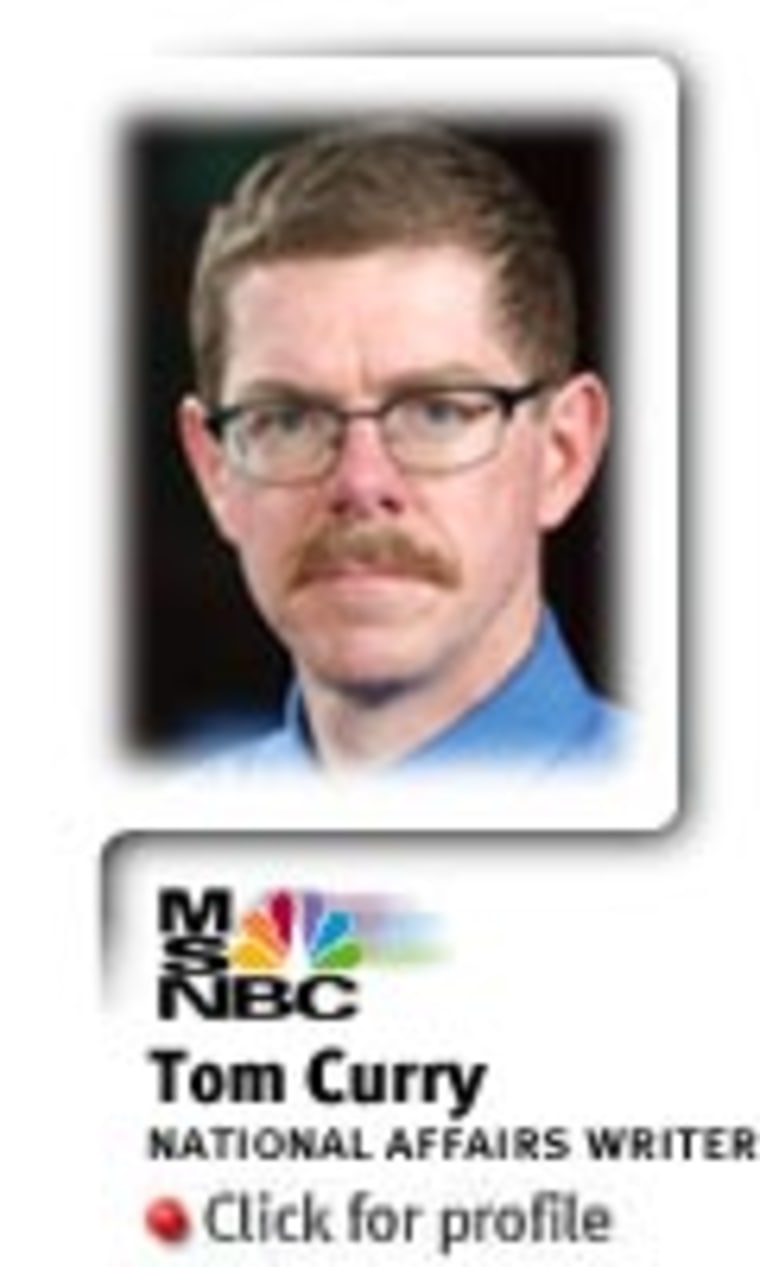 DEAN'S SIDE-STEP around the spending limit brings new urgency to the question of whether any of his rivals can stop him from winning the nomination. It now appears Dean will be far better funded than any of them.
Kerry, well ahead of Dean in polls last spring in New Hampshire, now is trying to catch up with the former Vermont governor. New Hampshire holds its primary on Jan. 27, a week after the Iowa caucuses.
ABRUPT OUSTER Dismissing Campaign Manager Jim Jordan, Kerry selected as his replacement Mary Beth Cahill, the chief of staff for his fellow Massachusetts Democrat, Sen. Ted Kennedy.
With little time left before the first votes are cast, it was not a propitious moment for Kerry to rearrange his staff hierarchy.
But apparently he was forced to act under pressure to change the dynamic of his battle against Dean.
In Iowa, polls show Kerry running third behind Missouri Rep. Dick Gephardt and Dean. In New Hampshire polls, Kerry places second, 14 percentage points behind Dean.
New Hampshire pollster Rich Killion said Monday that Kerry's firing of Jordan "seems to confirm the growing unease within the epicenter of his key supporters over message and strategy. With the New Hampshire primary 11 weeks away, the opportunity cost for the campaign to overcome this dynamic is running out."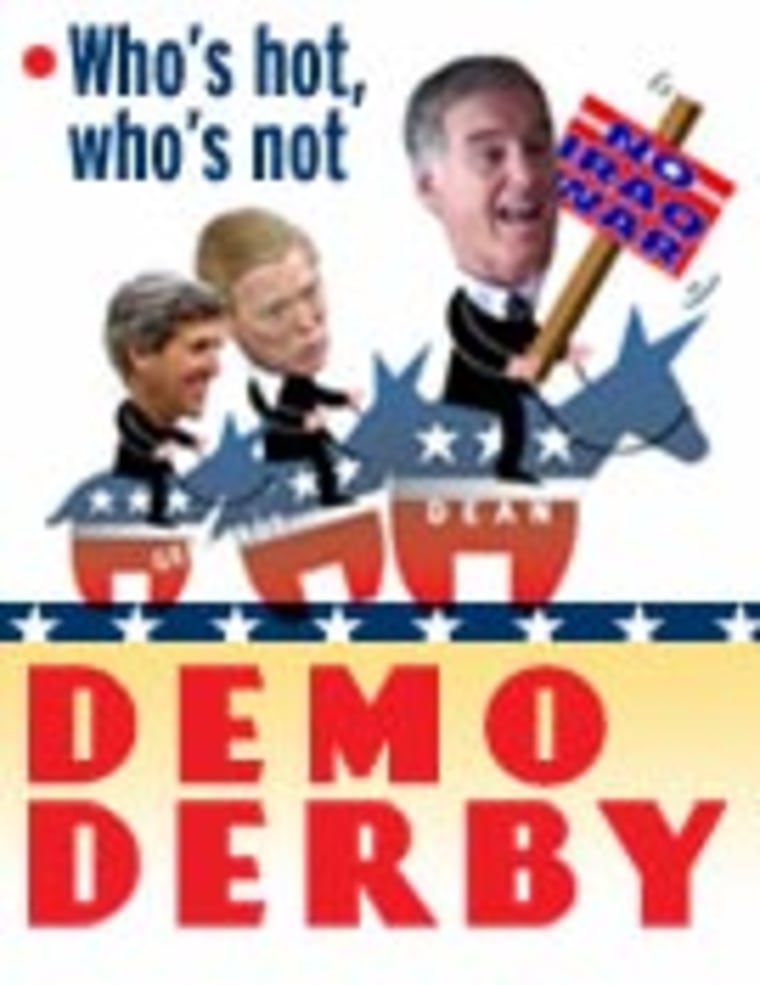 He added that "this firing will be a challenge to spin in the next couple of news cycles," but "it is a smart move if there is a growing disconnect between the campaign manager and a new strategy."
Killion, director of the Fitzwater Center for Communication at Franklin Pierce College, said Kerry needs to "make this a two-man race between him and Dean. Immediately, in New Hampshire, he has to ensure that this never becomes a three-man race. If it does, and he does not become the defined alternative to Dean, Kerry will be in danger of not being able to recoup the lead he once had" in the Granite State.
"New Hampshire is everything to Kerry right now," Killion added.
DECISION TO IGNORE LIMIT Dean's decision to go outside the federal spending limit may well give him a decisive advantage not only in Iowa and New Hampshire, but perhaps more importantly in the rapid succession of primaries that follow in 14 other states during the first three weeks of February.
Dean's opting out of the spending limit is a 180-degree reversal of the position he took last March. At that time, he said he would make campaign spending an issue if any of his Democratic rivals exited the taxpayer financing system.
"It will be a huge issue," Dean predicted in an interview with the Associated Press. "I think most Democrats believe in campaign finance reform."
But as MSNBC.com first reported in early September, Dean's strategists have long been mulling over the idea of throwing aside federal matching funds and the spending ceiling that comes with them.
Dean can afford to do this because he has raised far more money than any of his rivals, with a cash-on-hand total of $12.4 million at the start of October.
The Bush campaign — which, like Dean's, is opting out of the matching funds and the spending ceiling — had amassed $70.4 million in cash on hand by Oct. 1 for use during the primary season.
Since Bush is not likely to face a GOP primary opponent, he can use all of that money to criticize the Democratic nominee once he is chosen.
Dean's Democratic rivals were quick to condemn his decision to avoid the spending limit.
"Forget all of the gimmicks and rationalizations, the plain truth is that Howard Dean wants to outspend his opponents in the early states and has therefore violated his pledge to stay within the public financing system," Gephardt's campaign manager, Steve Murphy, said. "Just like President Bush, Howard Dean has effectively undermined campaign finance laws for his own personal, opportunistic political advantage."
And Sen. Joe Lieberman's campaign director Craig Smith said, "It's a shame that Howard Dean has broken his word and abandoned his earlier pledge never to bypass the public financing system."
But, as Killion noted, "removing himself from the restrictions of capped spending will be much more a benefit to Dean than a liability."
While also decrying Dean's choice, Kerry said Sunday that now that Dean has acted, he too might reject public financing and the spending limits.
"We're going to make our decision over the course of the next day or so," Kerry said on the CBS' "Face the Nation" program.
Veteran New Hampshire Democratic activist John Rauh, who heads a group called Americans for Campaign Reform, which advocates taxpayer funding of campaigns, told MSNBC.com Monday, "I am hearing some concern from New Hampshire Democrats" who are backing Dean's rivals about his decision to opt out of the spending cap.
DEAN HURTING REFORM MOVEMENT? But Rauh said the $45 million ceiling on spending during the primaries is simply too low, a point he said most taxpayer funding advocates recognize.
If the argument is that Dean's decision "hurts the concept of public funding of campaigns, I don't accept that at all," Rauh said. He is as yet uncommitted in the Democratic race, but expects to decide by Thanksgiving.
Another New Hampshire Democratic activist, Beth Arsenault, the chair of the Belknap County Democratic Party and a Dean supporter, said Dean's decision will not hurt him.
"Most Democrats believe that if Bush is not adhering to the spending limits, we'd be handicapping ourselves to require the Democratic presidential candidate to do so," she said.
Many Democrats think that the goal of publicly funded campaigns is not as important as getting a Democrat in the White House and, Arsenault added, "we will not even come close to public financing unless we get a Democrat in the White House."