/ Source: The Associated Press
A former Virginia Tech student accused of decapitating another student at a campus eatery pleaded guilty to murder Monday as prosecutors described the killer as an obsessed, jilted lover.
Haiyang Zhu had fallen in love with Xin Yang but she rejected him, saying she had a boyfriend she planned to marry, prosecutors said in revealing a motive for the first time.
Zhu faces up to life in prison. He did not say why he killed the woman during the plea hearing.
Prosecutor Brad Finch said on the morning of Jan. 21, Zhu bought the 8-inch butcher knife used in the murder, two other knives and a claw hammer. He also called the 22-year-old a dozen times after buying the weapons.
Finch also cited a letter Zhu wrote while in jail, which said Yang's rejection "forced him to kill her" because "he loved her too much."
"Xin broke his heart on the morning of January 20th when she told him that she had a boyfriend and that they planned to get married," the letter said, according to Finch.
Before the killing, Zhu penned what Finch termed a love letter that was found in her dorm room after her death. The letter was written shortly after Zhu first met her and indicated he had "fallen deeply in love."
"She makes him happy and fulfilled, that she is beautiful and that he will treasure her forever," Finch said. "The defendant asked Xin to be his girlfriend."
Finch also described the attack in detail, noting that Yang suffered numerous defensive wounds to her hands and arms as she tried to fend off Zhu. She eventually fell and he severed her head. He was holding it when police arrived.
No argument heard before attack
About seven other people who were in the shop at the time told police the two hadn't been arguing before the attack.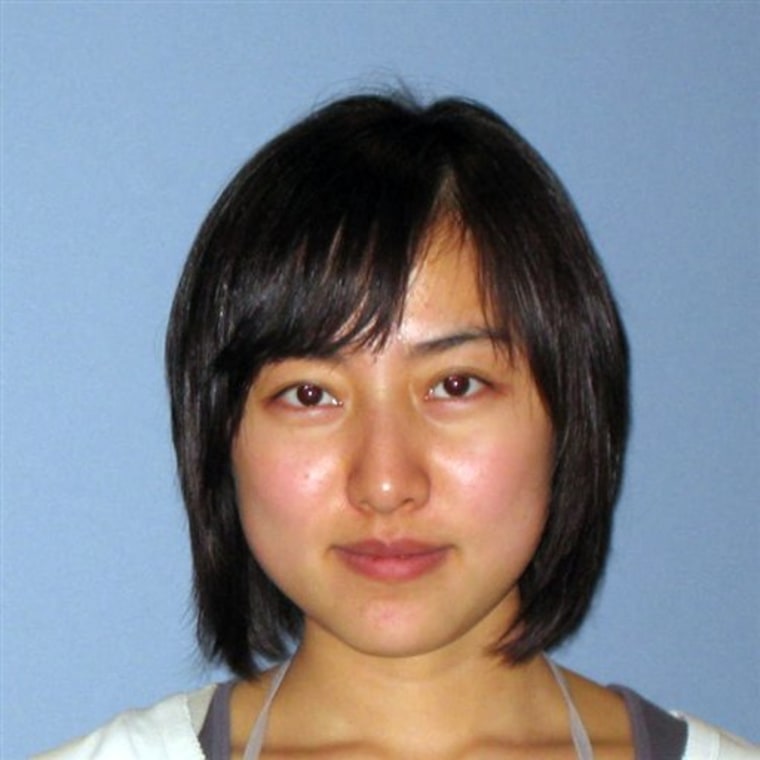 The killing stunned a campus that still had vivid memories of the mass slayings in April 2007, when a student gunman shot 32 people and then took his own life. The stabbing was the first slaying on campus since then.
It appeared Yang, who was from Beijing, had met Zhu of Ningbo, China, only recently, Kim Beisecker, the director of Cranwell International Center, has said. Zhu, a doctoral student in agricultural and applied economics, had been assisting her in adjusting to life at Tech, something the 500 Chinese students often do for new members in their community.
Montgomery Circuit Judge Robert Turk said Zhu faces up to life in prison when sentenced on April 19.
While a fellow teaching assistant described Zhu as personable, his landlord said Zhu behaved oddly and was "belligerent" at times.
Landlord Will Segar said Zhu refused to turn on the heat in the apartment he rented with two others, and as a result the pipes froze and burst. When Segar installed a thermostat that kept the heat at 65 degrees, he said Zhu shut off a breaker in the electric box so the heat wouldn't run.
Fellow teaching assistant Ken Stanton said he didn't know Zhu well but had observed that he had good social skills.
"He had friends and he was a TA," said Stanton, 30, who is studying engineering education. "You can't be a TA and not be social."
Zhu was a doctoral student in agricultural and applied economics from Ningbo, China, who arrived at the school in August 2008.