/ Source: Special to msnbc.com
When the Fairmont Marion County Food Pantry in Fairmont, W.Va., discovered that $53,792 was missing from its bank accounts in mid-March, it was forced to close its food pantry for six weeks, leaving as many as 150 needy individuals and families in the lurch.
"We had nothing left to give out and no money to speak of," said Jack Bish, mayor of nearby Pleasant Valley. "When the money was gone, the food was gone."
The pantry reopened after the nonprofit received extra assistance from churches and local officials. The charity's former executive director, Mitchell Weaver, has been charged with one count of felony embezzlement.
Stories like this are becoming increasingly common, charity watchdogs say. While people worry about fraud or wasteful spending at big charities, abuse often occurs much closer to home — at the trusted local PTA or soccer club. Often, such thefts aren't spotted until a charity changes leaders or an unpaid bill comes due.
Small organizations often lack the financial controls to prevent theft, experts say. That's because people in smaller groups often don't want the hassle of going over bills and bank statements and don't want to offend the person who volunteers to handle the checkbook, who might be a longtime neighbor or the mother of a child's best friend.
And they aren't scrutinized as rigorously as their larger counterparts. Charities that don't bring in $25,000 aren't even required to file an annual return with the Internal Revenue Service.
Spate of recent cases
A spot review of news reports from around the country found dozens of cases of alleged embezzlement from local charities within the past several months, including:
A parent-teacher organization at an elementary school in Spokane was bilked of nearly $20,000 that it raised selling chocolate and cookie dough.
The bookkeeper of the Ann Arbor Amateur Hockey Association has pleaded guilty to taking more than $934,000 from an account the association had established to build its own hockey rink.
Tamaqua Elementary School in Tamaqua, Pa., had to cancel its field trips for the year after discovering more than $34,000 had vanished. The former treasurer of Tamaqua's parent-teacher organization admitted the theft in Schuylkill County Court. She avoided jail time, but was ordered to repay the money she took.
The former leader of the Marine Corps League in Sevier County, Tenn., has been fired and charged with the theft of nearly $60,000 from the group's Toys for Tots campaign.
An Oregon swing band for teenage musicians lost $33,000, allegedly stolen by its founder, and now can't buy new instruments or music.
A civic association trying to revitalize a downtown Atlanta neighborhood is trying to recover $78,000 it says was stolen by its former treasurer.
Fraud cost charities an estimated $40 billion in 2006, according to a report last year by nonprofit accounting experts. The figure is likely even higher, since many charities don't want to look bad for potential donors and don't report thefts, said Janet S. Greenlee, an associate accounting professor at the University of Dayton and one of the report's four authors.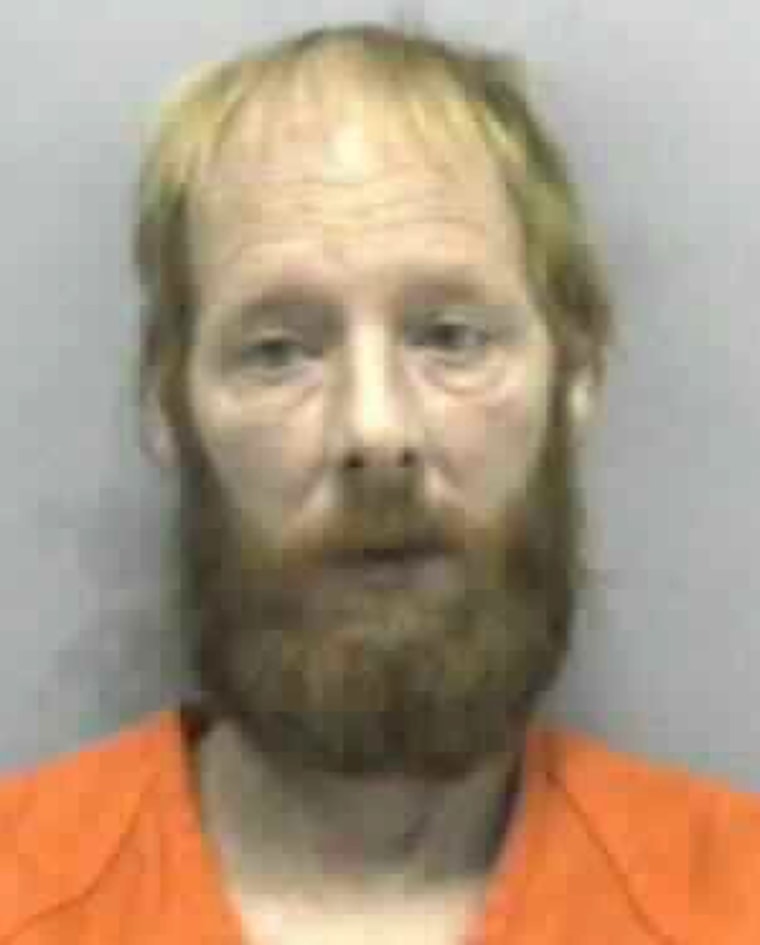 The problem is especially acute at small nonprofit groups run by volunteers, she said, "where there is very little oversight and everyone is friends."
When Tioga County Habitat for Humanity in south-central New York discovered that its treasurer hadn't been paying the bills, it immediately moved to freeze its bank account. It was too late: the account was empty. The treasurer, David L. Heckman Jr., faces trial next year for allegedly stealing more than $50,000 from the charity — a loss that, among other things, meant the nonprofit was unable to finish a home for a needy family before winter set in.
Heckman has denied taking the money.
Habitat officials say they trusted Heckman because he was the pastor of a local church, said Fred McGuire, Tioga Habitat's president. "A white collar makes a big difference in what is essentially a faith-based organization," he said.
Because people don't expect their friends and neighbors to take advantage of them, it's stunning when it happens.
Parents and board members were upset when more than $30,000 disappeared from the coffers of the Oregon Coast Lab Band, a swing band for teens in southwest Oregon. But when the founder of the band, Greg Young, was charged with the theft, "people were very shocked," said Mike Turner, a band director at a local community college who is volunteering as music director of the Lab Band.
Young and his wife, Patricia, are accused of taking at least $33,000 from the band.  They have pleaded innocent to embezzlement charges, though Young also expressed regret for his actions in a resignation letter to Lab Band students and parents. "My actions showed total lack of respect for everything I have tried to teach your kids, and I will have to live with that regret for the rest of my life," he wrote.
Observers are often puzzled that someone in a position of trust in a community would risk their standing by stealing.  The reason they do, said Tracy McCurdy, director of Pennsylvania's Bureau of Charitable Organizations, is that they don't expect to get caught.
"They don't think of it as stealing, they think of it as borrowing," said McCurdy, who has overseen the prosecution of a number of thefts from parent-teacher associations, youth sports organizations and volunteer fire departments. "They think, here's all this cash, I'll borrow it, and then put the money back."
The problem is that they often don't, she said.
The worst case McCurdy has prosecuted was one man's "borrowing" of a total of $156,619 from three sports clubs in Mountain Top, Pa. The theft nearly forced Mountain Top Youth Basketball Association to cancel its 2004 season, she said.
McCurdy and other state regulators say they have seen an upswing in cases of fraud at small charities this year, in large part because the recession is putting financial pressure on workers and volunteers, according to a recent survey by the Association of Certified Fraud Examiners (AFCE). More than half of those who responded to the survey said that fraud increased in their state from 2007 to 2008.
In tough financial times, volunteers who might not otherwise steal from a charity can be driven to it if they have lost their jobs and need money to make utility or mortgage payments, said Allan Bachman, ACFE's education manager.
Layoffs can open the door for theft
In addition, a charity that cuts staff increases the chance that the remaining workers will steal from the organization for two reasons, he said: An employee who was part of the checks-and-balances system may be gone, making it easier to steal, and people resent the additional burdens placed on them by the layoffs, making it easier to rationalize theft.
But hard times are only one trigger for committing fraud, he said. "There's always a rationalization for it. Sometimes it's pure greed, a character flaw — gambling, alcohol, drugs — there's always a reason."
A gambling habit may have been behind the theft of nearly $20,000 from Whitman Elementary School's parent-teacher organization in north Spokane. Prosecutors found receipts showing that former treasurer Theresa L. Dewitt, 49, withdrew large sums from ATMs outside casinos. Dewitt, who has been charged with first-degree theft and felony, denies taking the money.
Among other things, the money was to have gone toward the purchase of a new electronic sign for the school, which serves a low-income neighborhood.
"It was just devastating for everybody," said Beverly Lund, the school's principal. "People were just trying to provide extras for the kids and the school."
The consequences of such thefts can go beyond missed opportunities. An organization also can lose goodwill, and people can lose trust in each other.
After a tornado last year devastated Cabbagetown, a historic neighborhood of about 750 homes in southeast Atlanta, the Cabbagetown Initiative Community Development Corp. helped rebuild the neighborhood. Neighbors took pride in helping each other out and working with the nonprofit. But that all changed when Michael McPherson found discrepancies in the books after taking over as president in July. 
Robert Wood, the treasurer, is accused of taking $78,000 from the organization. The organization recovered about a third of its loss through insurance, and is suing Wood to recover the remainder, McPherson said. Wood also faces theft charges.
"After the disaster, we all felt closer together, and now this," McPherson said.  "It's just a horrible thing to have to go through, when you've got such a small, tight-knit community."
Too often, small charities don't act to prevent fraud until after it occurs, fearing that measures would be too expensive or time-consuming, experts say. But there are simple steps charities can take to discourage would-be crooks, said Thomas Malecki, an auditor in Cheektowaga, N.Y., who has been helping organizations deter fraud for 30 years.
The easiest is to make sure that there are always two people involved in handling money, whether collecting, counting or spending it. Checks should be signed by two people at the organization, not one, for example.
At very small charities it's not always possible to have two people on hand. But even then, charities can protect themselves, Malecki said. For example, video cameras can be used to record how much money is collected at a charity event or to track how many people are buying goods or paying fees. Or people who pay for something such as soccer tryouts can be required to sign in so there is a record of how much money should have been collected. That way, the person who collects the money knows that there is an easy way to check up on him.
Another great theft deterrent is to make sure people know they won't get away with it, said Bachman, of the association of fraud examiners. Let everyone know that "if you catch somebody, you'll punish them — prosecute them criminally and civilly — and they won't just walk away," he said.
'Susie will go rob elsewhere'
Unfortunately, charities often don't prosecute, said Eric Carriker, assistant attorney general for Massachusetts and executive director of the National Association of Attorneys General and the National Association of State Charity Officials. "The charity is embarrassed. They may call us and say we want restitution, but please don't go to the press," he said. "Oftentimes it doesn't get reported. They'll work out a settlement and get rid of Susie, and Susie will go rob elsewhere."
That attitude infuriates Gary Snyder, who tracks charitable abuse through his online newsletter, Nonprofit Imperative.
"If we don't get hold of this, it will just keep growing. Those nonprofits that step up and say, we've been ripped off … kudos to that organization," he said.
Surprisingly, the bad publicity that results from internal theft isn't necessarily a problem for an organization.
McGuire, the president of Tioga County's Habitat for Humanity, said he and other board members feared gifts might dry up when he appeared on the local news to talk about the theft. Instead, the opposite happened.
"I explained the devastation to our program and how we were impacted, and it led to an unprecedented outpouring of donations" — 115 donations ranging from $5 to $5,000, McGuire said. The money helped the group pay off suppliers as well cover property taxes on Habitat-built homes, he said.
"To see that kind of an outpouring from a small community at this time of year, in this economy, was phenomenal," McGuire said. "It actually restores your faith in humanity."