Wesley Clark, who bypassed Iowa to focus on New Hampshire and other primary states, will skip a Democratic presidential debate in the Granite State next month to attend a fund-raiser in New York. Meanwhile, Sen. Joseph Lieberman withdrew from a debate in Iowa later this month, NBC affiliate WHO-TV announced.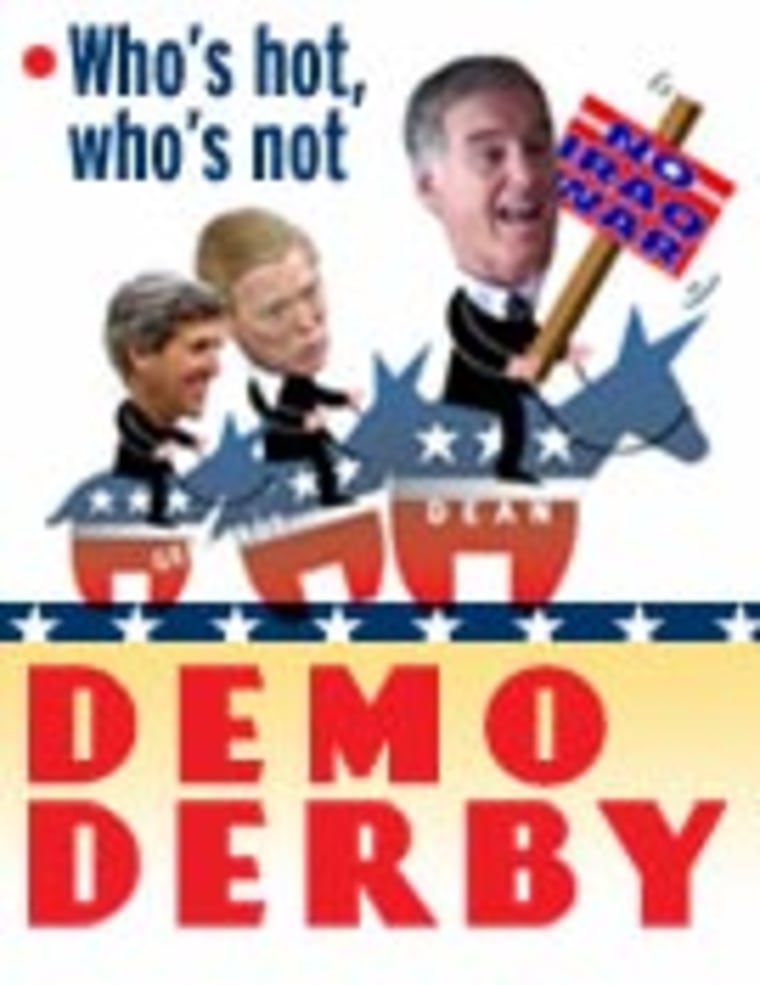 THE NEW HAMPSHIRE debate is slated for Dec. 9, and the eight other candidates have changed their schedules to attend. Clark, however, will be taking part in a previously scheduled fund-raiser in which the campaign hopes to collect $1.5 million.
"I hope the people of New Hampshire will understand," Clark told reporters Friday. "I certainly mean no disrespect. You make obligations. You can't move them. You can't get out of them. People have to respect that."
Clark said he asked the Democratic National Committee to reschedule the debate or hold it at a different time that day, but the DNC could not. "We have not moved any of the debates, and there have been other scheduling conflicts" from other candidates, said Josh Wachs, the DNC's chief operating officer.
The Clark campaign had already printed up invitations to the fund-raiser when they learned of the conflict, said Matt Bennett, Clark's communications director.
Clark plans to campaign heavily in New Hampshire and will make a "gigantic investment in paid media next week" in the state, Bennett said. "We are going to do our best to make it up to the people of New Hampshire."
Still, Clark's move gave some New Hampshire Democrats pause and drew criticism from his rivals.
"There's going to be a lot of attention on this event because it's the big DNC-sanctioned debate in New Hampshire," said Rich Sigel, a Democratic activist from Concord, N.H. "Fairly or unfairly, it may raise questions for some as to how seriously General Clark takes New Hampshire."
Several candidates, including Lieberman, John Kerry and Howard Dean, shifted fund-raisers to attend the New Hampshire debate, aides said.
"Governor Dean has great respect for New Hampshire's role as the first official primary, which is why he rescheduled a major fund-raiser to be at this event," said Jay Carson, a spokesman for Dean.
LIEBERMAN DROPS OUT OF IOWA EVENT
Jano Cabrera, a spokesman for Lieberman, D-Conn., said, "Unlike the Clark campaign, we recognize that New Hampshire comes first in the nation but also comes first in our priorities."
However, Lieberman has decided to withdraw from a scheduled debate of his own, the Nov. 24 event in Des Moines, Iowa, according to a source at WHO, where the decision was announced Friday.
All nine of the Democratic candidates had been committed to appearing in the Nov. 24 debate, which will be aired nationally on MSNBC. Lieberman and Clark have announced that they are not competing for Iowa's leadoff precinct caucuses, but they had planned to attend the debate.
The New Hampshire debate, which begins at 7 p.m. ET, will be moderated by ABC's Ted Koppel. It will be shown on WMUR and C-SPAN, and parts will air later that evening on ABC's "Nightline."
New Hampshire holds the first binding primary Jan. 27.
Clark picked up two congressional endorsements Friday as Sen. Max Baucus of Montana and Rep. Anthony Weiner of New York announced their support. Baucus joins the two senators from Arkansas who are backing Clark. Weiner is the eighth member of the House to endorse him, Clark aides said.
© 2003 Associated Press. All rights reserved. This material may not be published, broadcast, rewritten or redistributed.