/ Source: msnbc.com news services
The CIA said Monday that the latest audio message purportedly from Saddam Hussein cannot be authenticated. The quality of the recording is too poor for the agency's technical analysts to reach any conclusions, a CIA spokesman said. The audio message was broadcast Sunday on the Arabic Al-Arabiya television station.
EARLIER MONDAY, the U.S. administrator in Iraq, Paul Bremer, suggested that Saddam "is around."
Asked on NBC's "Today" show about the audiotape, Bremer said Saddam had no support in Iraq except among his "band of thugs."
"This is a voice from the wilderness here. This is a man who is followed by a small band of murderers, and they have no vision for the future of Iraq. They have a vision of the past, a past of violence and corruption," Bremer said.
He added: "He is around and we need to capture or kill him but he has no future here."
The United States has offered a $25 million reward for the capture of Saddam or proof of his death but U.S. troops have not yet caught him.
In Sunday's tape, Saddam purportedly called on Iraqis to wage holy war against occupying forces and warned of more deaths for U.S.-led troops.
President Bush described the new tape as "the same old propaganda" and reiterated on Sunday that the United States would stay in Iraq until the job was done.
A CIA spokesman said the agency would examine the latest tape to determine its authenticity, a process that usually takes a couple of days. An unnamed CIA official said in September a previous such tape was "probably" the voice of Saddam.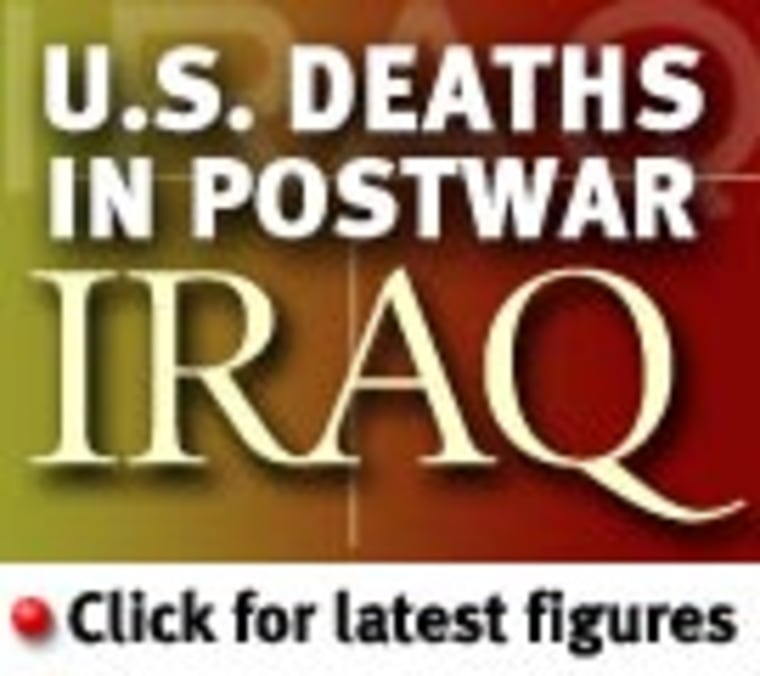 U.S. forces are under daily attack in Iraq and since May 1, when Bush declared major conflict over, at least 160 U.S. soldiers have been killed by hostile fire.
Military commanders and U.S. intelligence officials have said the resistance forces number about 5,000, and described them as a combination of Saddam loyalists, criminals paid by those loyalists, Islamic militants from outside Iraq, and isolated Shiite radicals.
OLD RHETORICAL FLOURISHES
During the broadcast, the speaker used Saddam's old rhetorical styles, including indirect references to Bush and Prime Minister Tony Blair as "liars" and calling the White House the "Black House."
He began by greeting the Iraqi people on the occasion of the Islamic holy month of Ramadan and said the "evil ones will not be able to occupy and colonize Iraq."
"They thought and made others think that they were going on a picnic to occupy Iraq and destroy their weapons of mass destruction," the voice said, denying that Iraq had any such arms.
"Iraq will rebel against their evil intentions to colonize it and to wield influence in it," he said. "The evil ones now find themselves in a crisis, and this is God's will for them."
'PATH OF RESISTANCE'
He added that "the aggressors have no choice but to leave our nation" and called on "mujahedeen," or holy warriors, to strike coalition forces "even harder."
"The path of resistance is the path of choice to God and the people," he said.
Asked about the tape on Sunday, Bush said that "I suspect it is the same old stuff ... It's propaganda, and we're not leaving until the job is done, pure and simple. I'm sure he'd like to see us leave, if in fact it's his voice. I know the elements of the Baathist party, those who used to torture, maim and kill in order to stay in power would like to see us leave."
The speaker made an apparent reference to the U.S. plan to speed the transfer of political power to Iraqis, which was announced here Saturday. The speaker said that attacking "agents brought by foreign armies" takes precedence over attacking coalition armies themselves — a clear call to target Iraqis who work for the U.S.-led coalition or government ministries.
The Associated Press and Reuters contributed to this report.