Dozens of lawyers, economists and technology experts ended three days of arguments Friday about whether Microsoft Corp. has been abusing the dominant position it has with Windows to unfairly muscle its way into new markets.
THE HEARINGS WITH European regulators wrapped up Friday with two of Microsoft's most vociferous detractors taking the stand to bolster charges of abuses in their two key markets: server software and multimedia players.
It was server maker Sun Microsystems Inc. of Santa Clara, Calif., that filed the original complaint against Microsoft in Brussels five years ago. (MSNBC is a Microsoft-NBC joint venture.)
The other detractor, Seattle-based RealNetworks Inc., wants Microsoft's media player divorced from the software giant's operating systems. RealNetworks is Microsoft's leading competitor in that realm and was founded by a former Microsoft vice president, Rob Glaser.
The company's representatives were barred by EU rules from publicly discussing the substance of their testimony.
Regulators charge that Microsoft's decision to tie its Media Player into Windows, which runs about 90 percent of desktop computers, "weakens competition on the merits, stifles product innovation and ultimately reduces consumer choice."
They are threatening fines that could reach up to $3 billion, as well as a far-reaching order for Microsoft to strip the multimedia application from Windows to give rivals such as RealNetwork's RealPlayer or Apple's Quicktime more of a chance.
The EU Commission also wants Microsoft to disclose more software code to competitors in the market for low-end servers so they can make products that work as well with Windows as Microsoft's own.
Microsoft's foes argue that the potential long-term damage to the software industry and to future innovation posed by Microsoft's persistent inclusion of new features in its operating systems — first there was the browser, and Internet search tools will be next — outweighs the advantages to consumers of such bundling.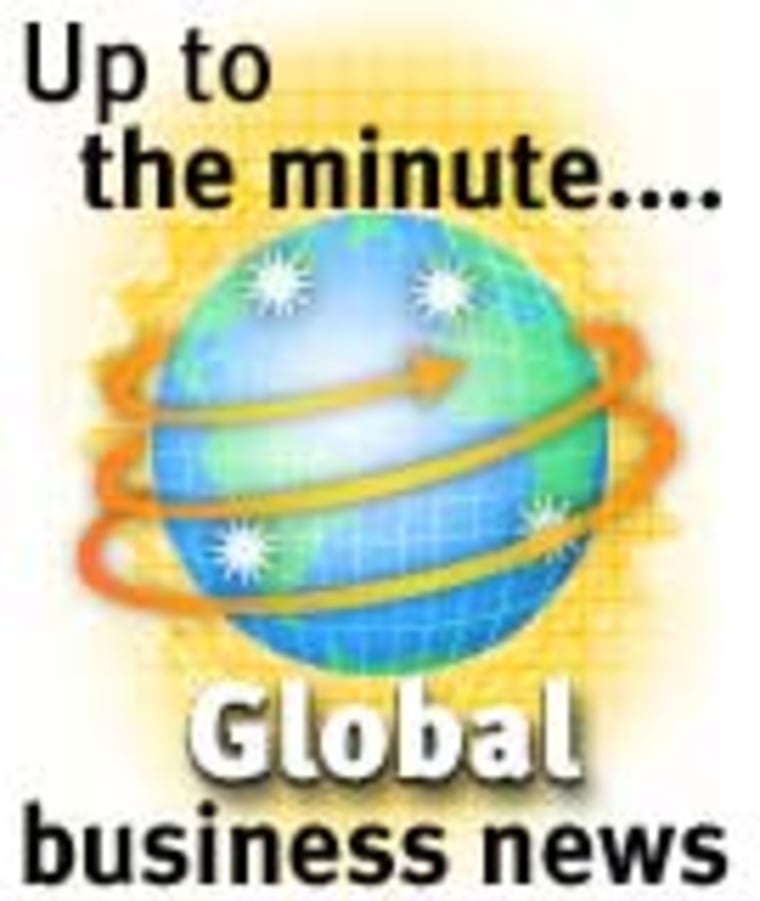 "The thing that becomes difficult is Microsoft's interests are often aligned with consumer interests," said Ted Schadler, principal analyst at Forrester Research in Cambridge, Mass.
Microsoft spent a day and a half in Brussels defending its business practices, insisting that "significant consumer choice exists in the server operating systems and digital media markets today."
It also renewed its pitch to settle the case, hoping to protect its core business strategy of constantly adding new features to its flagship product.
"Because Windows is such a high-volume product and its most profitable, any unexpected change that cuts into the profit margins of Windows is serious," said Matt Rosoff, lead analyst at Directions on Microsoft, an independent research firm.
For rivals, money also is the key issue as they watch Microsoft eat into their market share, much as its Internet Explorer did to Netscape's browser in the 1990s.
The EU's decision is not due until next spring, unless Microsoft settles before then.
Ed Black, president of a trade group representing Microsoft critics that includes Sun, called on the Commission to stand firm.
"The only way a settlement could be possible is if somehow — which I think is unlikely and would be a horrible outcome — the EU would capitulate the way the U.S. and Justice Department did," he said Thursday night after making his own presentation.
U.S. courts found Microsoft guilty of monopolistic behavior in the Internet browser case, but Microsoft later reached a settlement with the Bush administration in 2001 that allowed it to keep its Internet Explorer in Windows with some conditions.
Microsoft argues that the settlement — now being reviewed by a U.S. appellate court — should address Europe's concerns. But the European Commission says its market surveys found Microsoft's anticompetitive behavior continued.
EU officials have said they remain open to a settlement, but made no comment on the hearing.
© 2003 Associated Press. All rights reserved. This material may not be published, broadcast, rewritten or redistributed.