/ Source: The Associated Press
The oldest death row inmate in the United States, who spent most of his life behind bars, has died of natural causes at age 94.
Viva Leroy Nash died late Friday at the state's prison complex in Florence, said an Arizona Department of Corrections spokesman.
Nash was still on death row, but spokesman Barrett Marson said Sunday he did not know if Nash died in his cell or in a medical facility at the prison.
Nash had been imprisoned almost continuously since he was 15 and was deaf, mostly blind, crippled, mentally ill and had dementia, said his attorney, Thomas Phalen. State prosecutors were appealing a federal ruling that Nash might not be competent to the U.S. Supreme Court at the time of his death, Phalen said.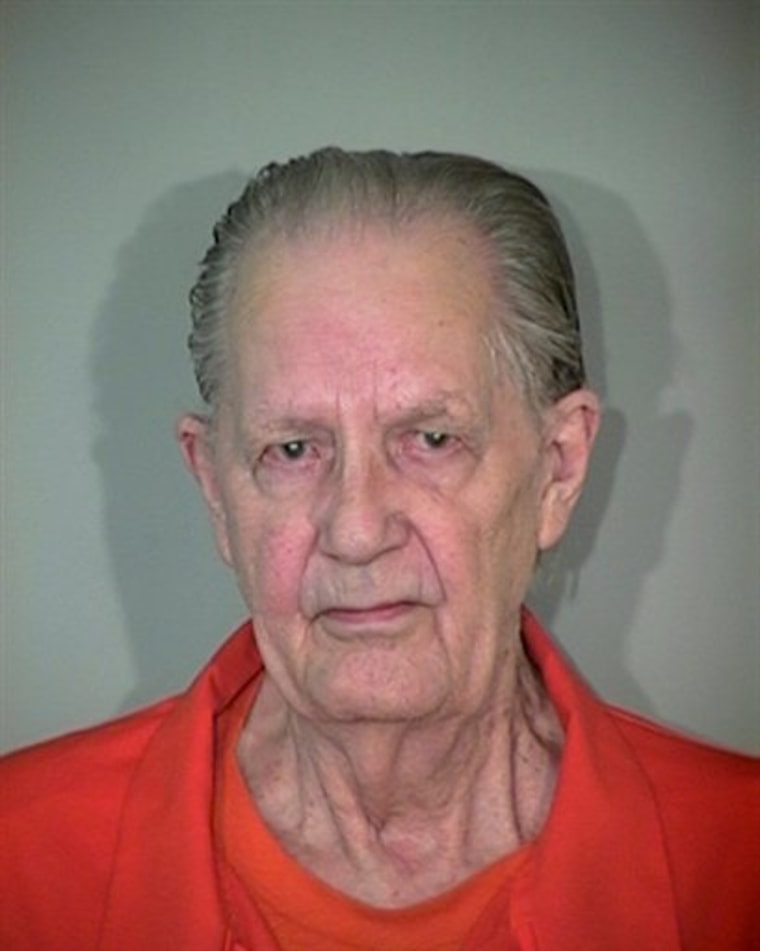 Nash was born in 1915 and had a criminal record dating to the 1930s. Phalen said his research shows that Nash grew up in southern Utah and was sent to the federal prison in Leavenworth, Kan., in 1930 for an armed robbery.
He spent 25 years in prison for shooting a Connecticut police officer in 1947. In 1977, Nash was sentenced to two consecutive life sentences for a robbery and murder in Salt Lake City but escaped from a prison work crew in October 1982.
Three weeks later, on Nov. 3, 1982, Nash went into a coin shop in Phoenix and demanded money from an employee, Greggory West.
Nash shot West three times, killing him. Another employee was in the line of fire but was not hit, according to the corrections department. As Nash ran away, a nearby shop owner pointed a gun at him and told him to stop. Nash grabbed the weapon and the two men struggled over it until police arrived and arrested him.
He was convicted of first-degree murder, armed robbery aggravated assault and theft and sentenced to death in 1983.
The Arizona Supreme Court upheld the conviction in 1985 and Nash then filed a series of unsuccessful appeals on both state and federal court.
'An old cowboy'
His most recent appeal was rejected by a U.S. District Court judge in 2006, but the 9th U.S. Circuit Court of Appeals ruled in September that he was entitled to a hearing to determine if he was competent to assist in his defense. The reason was a delusional disorder and memory problems.
Nash had been mentally ill for decades, going back at least to his imprisonment in Connecticut, which should have kept him off death row, Phalen said. Despite Nash's crimes, Phalen said he had a deep fondness for a man he called "an old cowboy."
"He was born in 1915 and he was sent to prison in 1930," Phalen said. "Think about it — he had 15 years of life in southern Utah, at a time when Utah and Arizona was the wild, wild West — and he went to prison in 1930, and he remained in prison for the next 80 years, more or less."