With eight weeks to go until the first-in-the-nation presidential caucuses here in Iowa, polls and interviews with rank-and-file Democrats suggest that about a third of those likely to participate in the caucuses have not yet found a candidate to support. Although Missouri Rep. Dick Gephardt leads in one recent statewide poll and Howard Dean has built a network of passionate supporters, neither Gephardt nor Dean is pulling away to a commanding lead. Iowa Democrats have the luxury to bide their time.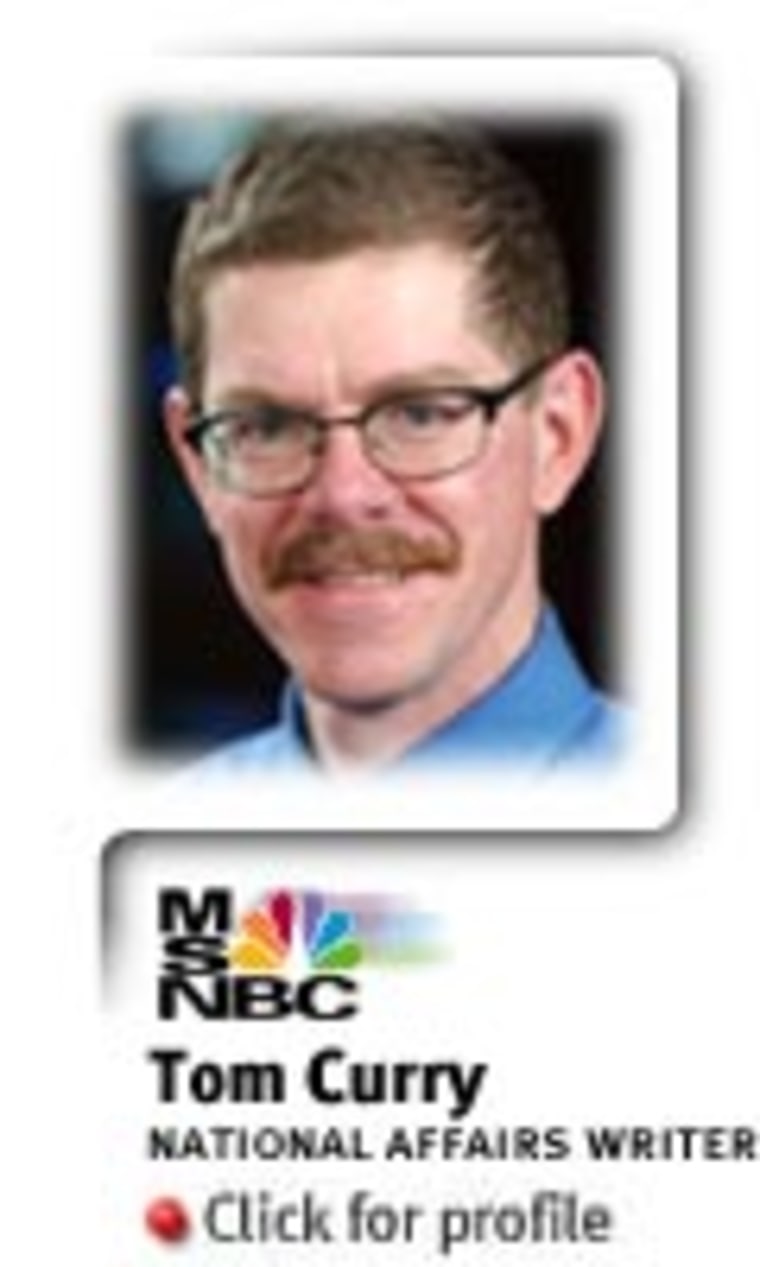 ALONG WITH DEAN and Gephardt, also running in earnest here are Massachusetts Sen. John Kerry, North Carolina Sen. John Edwards, and Ohio Rep. Dennis Kucinich.
Connecticut Sen. Joe Lieberman and retired Gen. Wesley Clark have decided to not campaign in Iowa and Carol Moseley Braun and Rev. Al Sharpton aren't making an impact here.
Many Democrats in this state have met the contenders face-to-face or have heard them in small group settings. Some activists wouldn't think of endorsing a candidate unless they'd questioned him two or three times in person.
"Most of the people that plan on attending the caucuses are still pretty much undecided," said Dennis Ryan, chairman of the Democratic Party in Monona County, a rural area bordering Nebraska. "On a scale of one to five, with five meaning they're totally committed to a candidate, 90 percent of them are still at number 3. We've not had any one individual motivate the people I've spoken to get out and support that candidate 100 percent."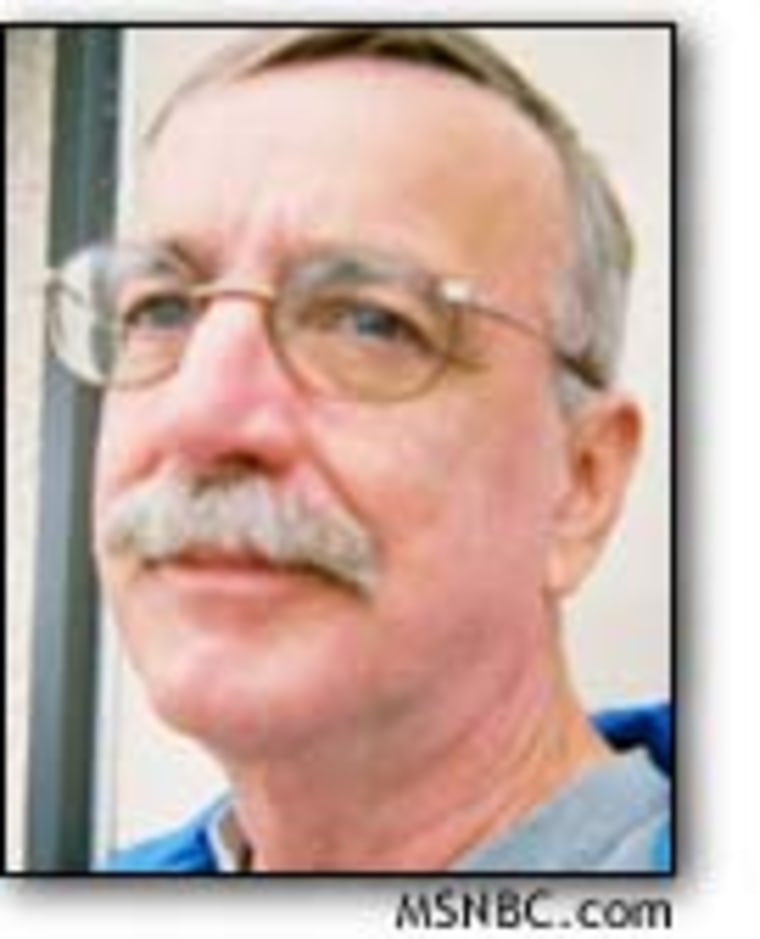 "It's a real fluid situation right now," said Ken Mertes, the president of the Communications Workers of America Local No. 7103 in western Iowa. "I've got three candidates I'm seriously looking at: Dean, Edwards and Kerry. I like Kucinich, too. For the labor message, Kucinich can't be beat. Gephardt, of course, is good on labor issues." But he adds, "I've got a real problem with the war."
Gephardt voted for last year's resolution that authorized President Bush to topple Saddam Hussein's regime and on the campaign trail here Gephardt passionately defends his support for the war.
Underscoring the Iowa style of interviewing candidates, Mertes said, "I've been across the table, nose to nose" with Dean, Edwards, and Kerry.
Acknowledging Dean's strength in Iowa, Mertes praised "his willingness to stand up to the steam rolling of the country by the Bush propaganda machine."
When Mertes will decide on his candidate? "I might be flipping coins on the way to the caucus," he said.
At a campaign stop this week by Edwards at a Council Bluffs restaurant, the local state senator, Mike Gronstal, who is the Senate Minority Leader, said, "This is the time when people start to make up their minds. They've had a lot of opportunities to meet candidates. But still the biggest bloc is the undecided. I think there is still time for this race to change. A couple of months ago it looked like it was absolutely Dean, it looked like the momentum was all there. He still has momentum, but Gephardt has come back."
Gronstal said he will likely wait until caucus night to declare.
On the evening of Jan. 19, at 1,993 precinct caucus locations across the state, Democrats will not only have to show up but stand up and be counted for their favorite candidate.
In each precinct, a candidate needs the support of 15 percent of caucus attendees to remain "viable" and win any delegates from that precinct to county conventions.
Organization is vital: a candidate needs articulate precinct captains to stand up for him on caucus night.
Gronstal said in the Council Bluffs area the candidates with the strongest organizations are those of Dean, Kerry and Edwards. He conspicuously omits Gephardt.
Mason City lawyer Tim Lapointe, chairman of the Cerro Gordo County Democratic Party, who is very much leaning toward Dean, predicted that "Dean is going to win Iowa and New Hampshire and gain momentum going into South Carolina (which holds its primary on Feb. 3) and take a lot of momentum away from Edwards. People will want to jump on the bandwagon."
SKEPTICAL ABOUT DEAN But interviews with Democrats across Iowa found some Dean skeptics.
Lester Jones, a retired farmer and insurance salesman in Carroll, Iowa, who is backing Gephardt, said, "I don't think Dean has got the experience. That's what bothers me with him. I think as far as foreign policy and dealing with foreign governments, I don't know if he'd be the right man to have in there. I don't have a good feeling about his campaign. He's a good speaker, but he's a little bit radical to suit me."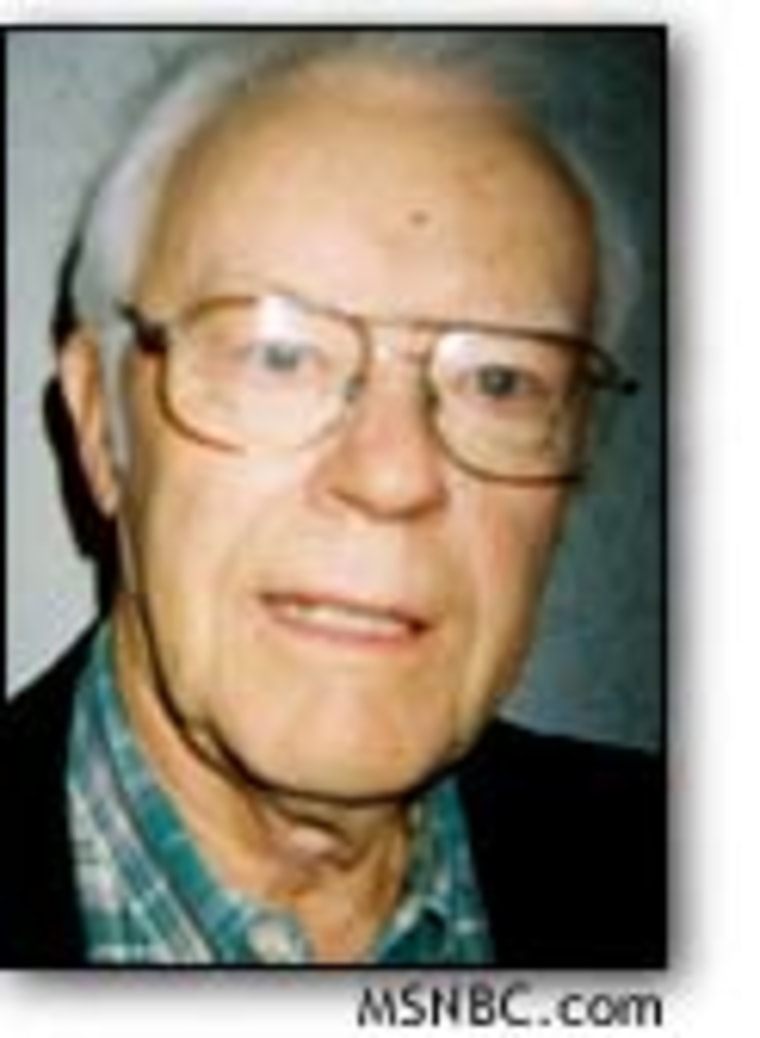 Jones added, "There's been some things he's said that he has had to retract. So he probably doesn't think things through as far as he should before he makes a statement."
Vicki Shepard, a math teacher from Keosauqua, who supports Edwards, knocks Dean's decision to opt out of the taxpayer matching fund system for his campaign, a decision that will allow Dean to spend as much as he pleases during the primary season.
"I don't like elections going to the highest bidder," she said. "If we all stay within the public funding system, everybody can afford to run and not just the people that have the wealth or wealthy interests behind them."
Shepard said she wasn't persuaded by the Dean campaign's argument that it is drawing on thousand of individual donors who each give, on average, less than $100 each.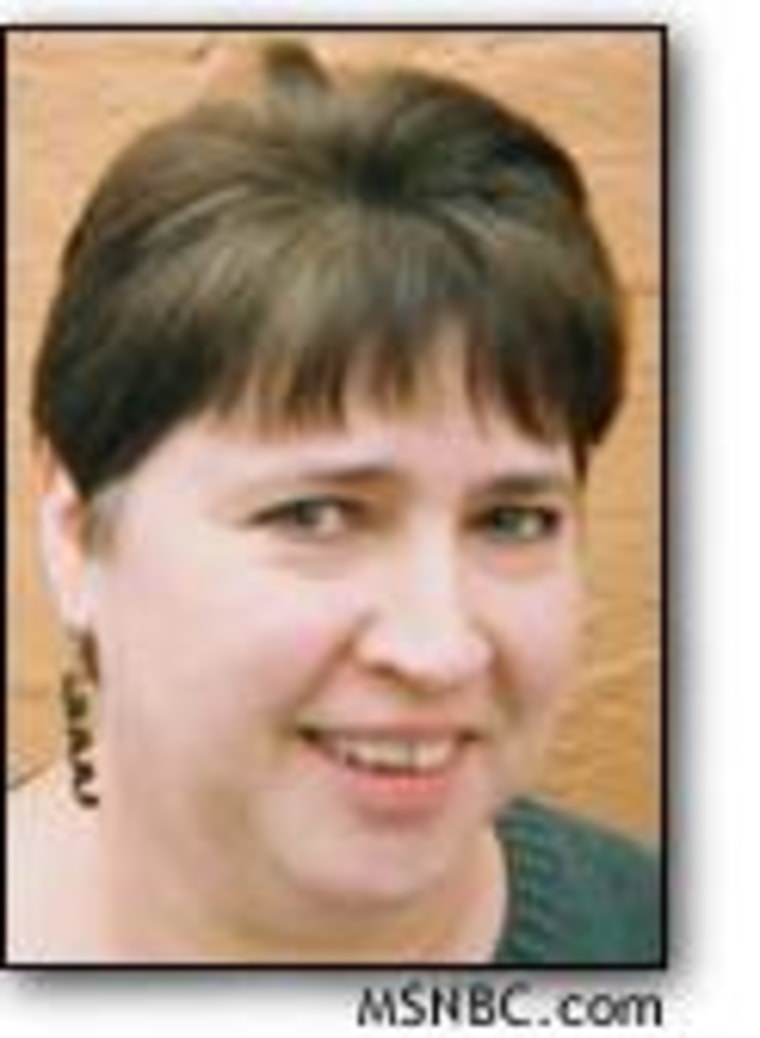 Shepard said she supports Edwards partly because "I like his background. He's from a working-class family, like I am."
Sometimes a candidate's support may depend almost as much on surrogates as on himself. Kerry's state director is John Norris, who ran for the U.S. House of Representatives in the district that covers much of northern Iowa. Norris "has done a great job of keeping his support and giving that to Kerry. When you've got a race like this which is so very close with regard to most of the key issues, a state campaign manager can make a world of difference," said Lapointe.
Some voters have a very personal stake in the election. Chris Fink, a retired high school chemistry teacher from Council Bluffs, has a son in the National Guard who is serving in Iraq.
Uncommitted to a candidate, Fink says she is "intrigued by Dean" but has doubts about his foreign policy bona fides. "Whenever you have somebody who is going from state government to national government you wonder about the foreign policy angle," she said.
One of Fink's former students, Paul Shomshor, is now a member of the Iowa state Legislature.
With Lieberman deciding to not campaign in Iowa, some conservative-leaning Democrats looking for a new champion. Shomshor backed Lieberman, but now is up for grabs. Kerry, Edwards, and Dean have telephoned Shomshor in recent weeks, seeking his endorsement.
In June Shomshor told MSNBC.com that if Dean won the nomination, "that would pull the party so far left" that the Democrats might lose to Bush in November. "You have to nominate somebody that can win," Shomsor said then.
This week Shomshor said if Dean becomes the Democratic nominee, "I think he has to emphasize things that show a more moderate tone. If Dean is the nominee, he probably needs to emphasize things such as being a fiscally responsible governor and providing health care for the children of Vermont."
Assessing nut-and-bolts ability, Shomshor said "The Dean organization is outstanding. They seem to do everything right organizationally: the follow-up, calls to people, letters to people. My gosh, their staff people, they're relentless."
Another legislator who is uncommitted and in great demand is State Sen. Amanda Ragan of Mason City.
"I still like them all," she said.
Ragan's view is that endorsements, either by her or by others, are over-rated. "We're pretty free thinkers here," she said.