/ Source: The Associated Press
The world's first commercially mass-produced hybrid car has claimed the honor of 2004 Car of the Year from Motor Trend magazine.
The newest version of the Toyota Prius, introduced in 1997, beat out 26 new or significantly reengineered models.
"The Prius is a capable, comfortable, fun-to-drive car that just happens to get spectacular fuel economy," Motor Trend editor-in-chief Kevin Smith said. "It also provides a promising look at a future where extreme fuel efficiency, ultra-low emissions and exceptional performance will happily coexist."
A hybrid car delivers better mileage by switching between a gasoline or diesel engine and an electric motor. The car recharges itself during the drive.
For now, the only versions available in the United States are small cars made by Toyota and Honda Motor Co., but several major automakers have models in the works.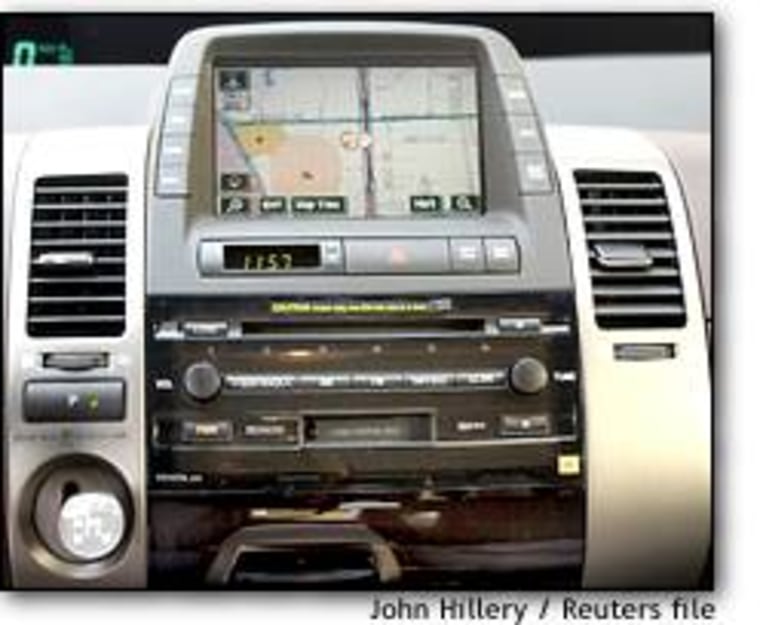 Motor Trend editors said the Prius is capable of providing 60 miles per gallon in city driving and cited it as the first such hybrid to move into the automotive mainstream. They said the car is spacious enough to be classified as a midsize sedan.
The newly designed Prius hit U.S. showrooms in October. Toyota expects annual sales of the next-generation hybrid car to top 35,000. U.S. sales last year were 21,193. The base price for the car is about $20,000.
Dan Gorrell, vice president of California-based research firm Strategic Vision, said many early buyers likely made the choice because of the car's novelty and advanced technology.
Motor Trend chooses its top car based on value, standing in its class and significant developments for 2004. One condition is that the vehicle must be available to the public by Jan. 1.
Vehicles are driven thousands of miles in a variety of weather and road conditions to evaluate factors such as handling and power delivery.
Last year's winner was the Infiniti G35.
Last month, the publication named the Volkswagen Touareg, that automaker's first entry in the sport utility segment, as its SUV of the year. A top truck also will be named next month.