It's the story everyone's talking about, Michael Jackson booked on multiple counts of child molestation, an allegation he denied. He's known for bizarre behavior, like the unforgettable scene when he dangled his son out of a hotel window. A decade ago, it was money he dangled, to make another claim of child sexual abuse go away. Jackson also denied that allegation and the family of that alleged victim agreed to settle for an undisclosed sum. But legal experts agree this time will be different. What will Jackson's legal team do to combat the new charges?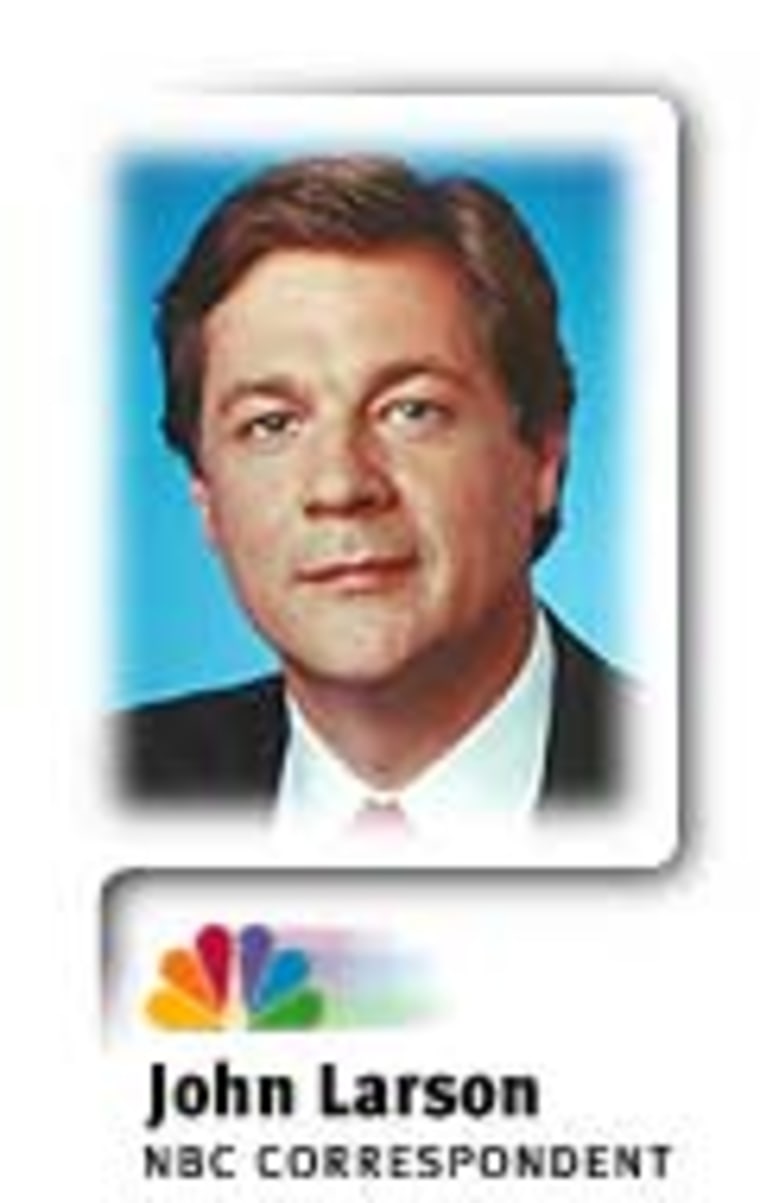 "WHEN YOU FIRST go in it's like Disneyland but better. You see a black gold gate — 'Neverland, welcome to Neverland' and signs everywhere say caution kids at play, stuff like that," says 17-year-old Ahmed Eletab, who says he knows Neverland and Jackson well, as a member of that seemingly endless posse of children surrounding the pop singer.
Neverland Ranch is a private theme park, home to Michael Jackson and ground zero for the child molestation case against him.
"When I was there with Michael we played, we played video games, we talked about games, we talked about everything, our lives and everything like that," says Ahmed. "We watched movies. He took me to Toys R Us, me and my brother and some other friends of his. We shopped. He bought me anything I wanted and he said the store is yours."
Ahmed says Jackson first invited him to visit Neverland two years ago with his parents, but that he's since taken several trips to see Jackson on his own, with his parent's consent.
"Never touched me," says Ahmed. "Michael never touched me, never did anything to physically or mentally harm me. He never gave me drugs or none of that stuff. It's all lies."
Ahmed says he's never slept in Jackson's bed, but he's talked to other kids who have.
"I asked them they said they sleep anywhere they want," says Ahmed. "They sleep with Michael some times, in the couch in the living room, anywhere they want. They told me that, it's not like, he doesn't do nothing with them. It's just fun, we just go to sleep, that's what we do. Nothing sexual. He just likes to, he meditates. He finds being around children is a spiritual thing. It's all spiritual."
As Jackson confronts criminal — and possibly career-ending — accusations from one 13-year-old, words of support from other children he's befriended are rare breaths of good news, but they are unlikely to weigh too heavily in court proceedings. If there's a trial, Jackson's defense will be more than just glowing adolescent testimonials. He's hired one of the nation's hottest criminal defense attorneys to wage war.
Mark Geragos, the hard-charging defender of everyone from shoplifting actress Wynona Ryder, and Rep. Gary Condit, to accused double-murderer Scott Peterson.
"Right now, Mark Geragos is the lawyer du jour," says NBC's Dan Abrams. "He is the guy you gotta have if you're a high profile person, and you're in big trouble. And this is probably going to be the crowning jewel of his career, Michael Jackson.
Geragos is known for attacking everyone and everything that threatens his client. And first in his crosshairs could be the Santa Barbara County prosecutor himself, Tom Snedden.
Snedden is the same man who tried and failed to charge Jackson for child molestation 10 years ago, a case that disappeared when prosecutors could not get an accuser to testify. Nonetheless, Jackson retaliated with a song, a thinly veiled attack on Snedden.
The defense could suggest the charges against the singer are the latest volley and in a personal vendetta, the prosecutor's idea of payback or revenge.
"This defense is going to be about motives," says Abrams. "Why is this case being brought? And why are the accusations being made?"
Next, Geragos could attack the accuser's family. Media reports about the accuser have centered around a 13-year-old cancer patient. According to his father's attorney, the boy first met Jackson at the hospital. Court documents obtained by Dateline show that the boy comes from a shattered home — his father convicted of assaulting his mother and even charged, but not convicted, with harming the boy. In her assault case against the boy's father, the mother says her estranged husband beat and kicked her, threatened to kill her and said "he hated our kids and was disowning us."
And what about the mother? For his part, the father's attorney says his client is critical of the boy's mother and believes she could have helped the boy invent the entire Jackson affair.
"I do know my client's wife," says attorney Russell Halpern. "I would not be surprised if she were the one behind it."
So far, the mother has not commented. And lastly, the defense might attack the 13-year-old alleged victim himself, although that could be risky.
"I think there may be attempts, both inside and outside of the courtroom, to undermine the credibility of the key prosecution witness, in this case, the child," says Gloria Alred, a well known attorney who has clashed with Geragos in court — and who has been Jackson's critic for the past decade. She believes Geragos will attempt the difficult task of undermining the child's credibility.
"It could backfire because a child very may well be a sympathetic witness. But it may be that he will go after the child. Otherwise, if they don't, I don't know what their defense is going to be. But I think they have a serious challenge."
Alred believes the two greatest threats to the singer are whether those 70 or so investigator who descended on Jackson's ranch last week, who carted off a personal computer and video tapes, found anything incriminating, and second, whether all the attention might encourage other alleged victims to come forward.
She briefly represented the young boy involved back in 1993, and believes "there is a possibility" that the old case could be brought into this trial?
Jackson denies ever harming any child. and Jackson's family is calling it an extortion attempt. But with the courtroom pyrotechnics months away, the fight over Michael Jackson now is being waged in the court of public opinion. Jackson's friends like young Ahmed are only too happy to defend their idol.
"He's not like a pedophile," says Ahmed. "It's all lies, all this stuff that people make up, they're all lies, all set up to ruin his career. He loves to be around kids, that's the only people he can trust - kids. Because they won't lie, they'll tell you the truth."
So is Jackson's young accuser telling the truth? And maybe just as important, will his story stand up when the singer's defense is finished with him?
WHAT ABOUT THE INDUSTRY?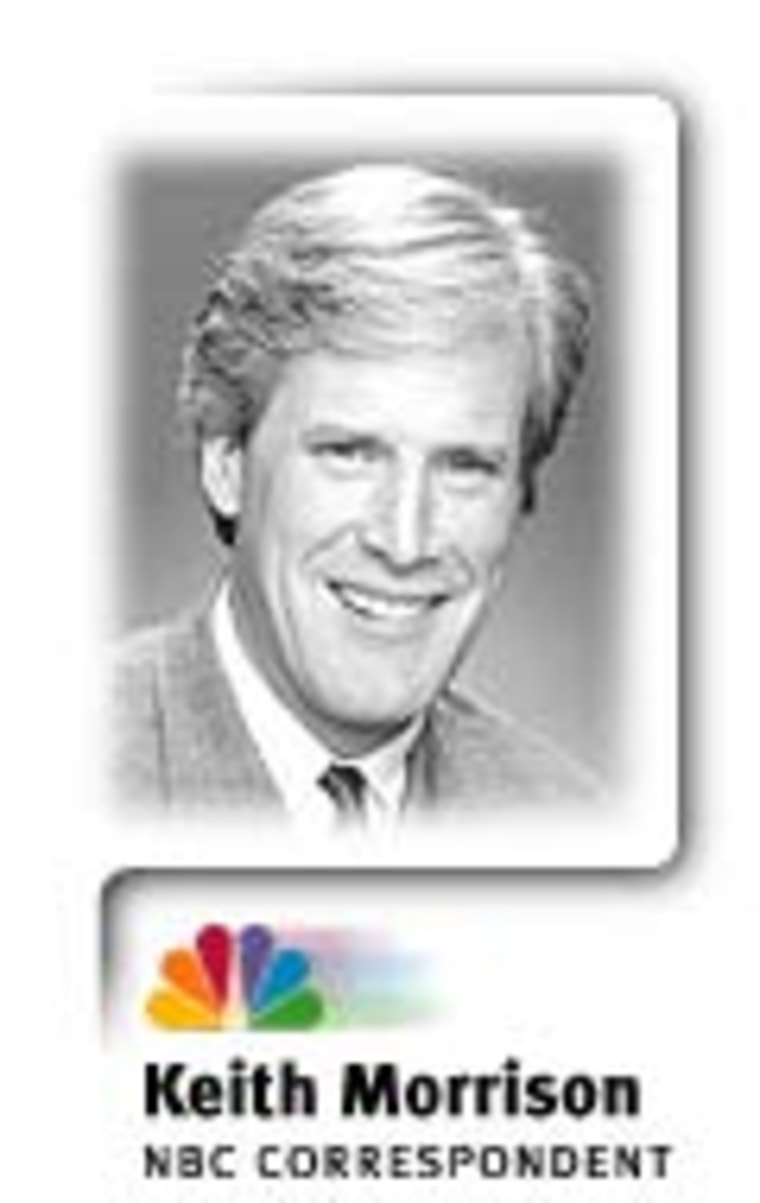 Now that Jackson has been accused of sexual molestation a second time, it raises questions about the singer and those in the music industry who do business with him. Have they been turning a blind eye to a serious problem, and if so, why?
How easy it is to forget, now that tawdry accusations are flying about, what a "thriller" he was back there at the start; how that 1983 album burst every notion about pop music. It was simply huge with 26 million copies sold.
But, since then, what's one to think and, more pointedly, what should the music industry have done about the accumulation of all this bizarre baggage? The guy couldn't have been given a greater voice, a greater ability to make pop songs, a greater ability to dance.
"And then it's just been this crumbling down, " says Toure, who writes for Rolling Stone Magazine. "Like the rock that picks up speed as it goes along."
There it was for everybody to see, and yet the entertainment business, for all its well publicized disputes with Jackson, has continued to market him as more than a just a pop star, as someone admirable. Just last month, the radio industry gave Jackson a humanitarian award," this month he was supposed to star in his own network T.V. special, and last week a new greatest hits CD hit the record stores. Press fretted about a life and career that didn't seem to add up, with old accusations of improper relationships, the strange interview about innocently sharing his bed with boys, and reports of massive accumulations of debt.
Why did the industry proceed as if all were well? Dave Adelson, an editor at the music trade paper, "Hits Magazine," says the answer is simple.
"The bottom line in the music industry is the bottom line... It's money," says Adelson.
And a person's strange behavior, allegations of impropriety, those questions don't enter into it at all?
"Of course, they enter into it," says Adelson, "but understand, as long as there's a dollar to be made, there's somebody is going to step up and make that dollar."
But how many dollars can there be left in Michael Jackson's career? After all, his last album, "Invincible," sold one-tenth the copies of his biggest hit, "Thriller." But the entertainment business still has a heavy financial interest in Jackson, and in keeping him a bankable star.
"As his U.S. sales have gone down, he gets two to three times the sales overseas," says Phil Gallo, who covers the music industry for the trade paper, "Variety."
In other words, the bulk of his income is coming from overseas.
"Yes, from touring and from recording," says Gallo. "Where perhaps there's less taint on the image."
Even with the events of this week, Jackson's new record is vying for the top spot on British sales charts, while here in the U.S., sales were half what the industry expected. Whatever adverse publicity and adverse press that he may have gotten here, it definitely impacted him less in Europe. Even at the height of negative publicity here, negative reaction by consumers, the European market was happy to embrace Michael Jackson.
Everywhere Jackson went in Europe and Asia, he was still swarmed by fans, even in front of his hotel in Berlin, where Jackson infamously responded to crowds outside, by dangling his infant son off a balcony. Back in the U.S. there were sales of Jackson's old music, what record companies call his "catalog." They could also call it their cash cow.
"A catalogue is the greatest asset that a record company is going to have," says Adelson. "It can be mined and re-mined and repackaged, and as generations pass, it will go ahead and be repackaged again."
And those songs retain value, experts say, only as long as record companies can convince consumers it's still okay to buy their old Michael Jackson favorites. It's the same for hundreds of adult pop and oldies radio stations across the country. They still want listeners to tune in for Jackson's old hits. If they're an oldies station playing soul from the 1980s, and they can play "Billie Jean," that helps define them. That may be one reason, industry experts say, that radio stations gave Jackson that "humanitarian award" last month. They need the public to like Jackson.
And so big players in the industry had not backed away from him, or tried to pull Jackson out of the spotlight. Everyone, experts say, has too much invested in him. So a decade's worth of bizarre behavior doesn't necessarily mean anyone should intervene, because bizarre behavior sells?
"In many cases, bizarre behavior, not necessarily criminal behavior, but bizarre behavior, is a very marketable trait," says Adelson.
But now of course, things have entered a new phase. Jackson has strongly denied the allegations. But guilty or innocent, his commercial partners may finally have had enough: Jackson's special on CBS has been cancelled, and several radio stations have already said they will no longer play his music. But, out of moral considerations? Rolling Stone's Toure says no, it's just business. "Winning cures everything," says Toure. "The nastiest guy in the locker room is cool, as long as the team is winning. But Michael not putting out good music anymore. He's not making great videos consistently. You know, its kinda like all you're giving us is allegations of you with boys and it's not what we want from you."